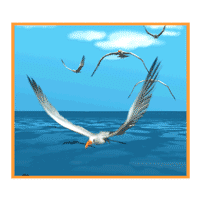 <![if !vml]>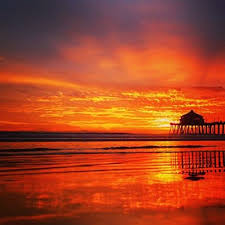 <![endif]>UNCLEJOHN.ORG<![if !vml]>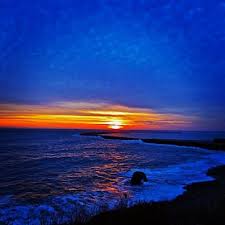 <![endif]>
<![if !vml]>

<![endif]><![if !vml]>

<![endif]><![if !vml]>

<![endif]>
Uncle John
Retrograde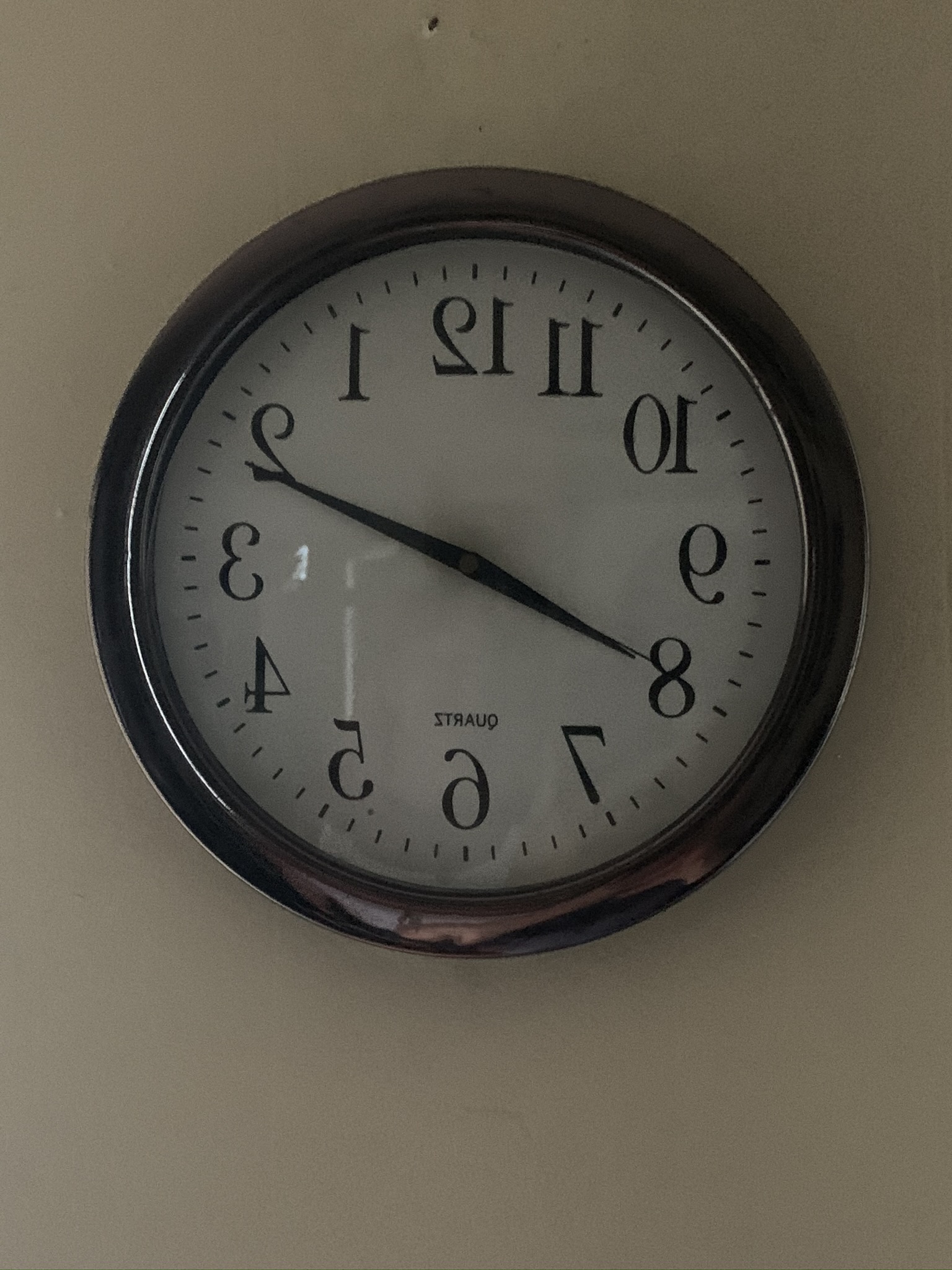 Retrograde
In the shadow
Unafraid
Empty stadiums long to be played

Looking at the clock
Walking the block
The door is unlocked
Come to have fun
Homemade in the sun

Every dark secret place you hide
illuminated in my mind
I can not see your face
I can't see mine

Retrograde
No parade
Held back a grade
So I can serenade
The lovely maid
In a promenade
Come together
As we prayed

I can't tell you the future
It changes every day
Must write about the past
Before it slips away
This crisis will also pass
Someday

Operating post
a million miles from the earth
Come to this place
to see the ball of my birth
earth ecosystem
in climate imbalance
affecting the magnetic sphere and upper atmosphere
interrupting communication
three-level power outages
super sonic solar wind
in reverse age time spins
<![if !vml]>

<![endif]>
@ Terrapin Crossroads Bar with Terrapin Family Band


Everyday
you touch my heart somehow
Your mom's love
It makes me smile today
When I see you
I read you
Watching you play
It makes me laugh
Just thinking about you today

Aunt and cousin
Sister and brother
In your heart and in my mind
Children of a happy time
In a new world
Let's grow
And sow
The seeds of our future
Restart the computer

The treasure of being with them
Peekabook playing with them
Talking and listening and looking at them
Play with dinosaurs in a rhyme
Reminds me of a special time

Seen a girl with green eyes dressed in blue
Are you going to let me go with you?
Or stay here with me in the land of the free
Come with me, then you will see
We will start a new family
Invite our brothers and sisters everywhere
To come live with us and share
And build a land and a life of trust with care

When I hear your voice in this place
When we sit face to face
Your heart smiles with love, so real
I could write to you all night how I feel
THE MASK
by Jhon Ramirez
Editor: Tania Carrasco

You don't have to study to pass this test
Locked up inside a country
Under house arrest
Confusion at the border
Wherever you look
Closed or out of service
Stay home and read a book

The cost of living just went up
Discount on dying too
What is this strange invisible alien virus?
With no respect for any border
Does not respond to tweets or orders
We still have to be smarter than this
Our potential is established
We can overcome whatever it is

Chaos reigns on noisy days
The circus is in the city
It's halloween again
Strange and not so pretty
When can I go to work? you ask
When everyone wears a mask
When you pass the test
Ready to do your best
No exceptions or lines
Count on life
In these unknown times

Like a rolling wheel in a rocky range
In a world, suddenly strange
It's about climate change
Caretakers of the earth
What the hell are you doing?

To return to the masks
You can see everyone
Dancing with no one
I notice the beauty of the world now
In every soul
The mask highlights your eyes
See bluer skies in cleaner air
Life and death are not fair
No matter what you wear
Every day complete your task
Wherever you go
You must wear a mask
Masks that silence us and show our eyes
Not a distraction
Not a disguise
Better to breathe
Clean air and act wise
We are smarter than this
We just don't know
Not yet
Wear a mask without regret
<![if !vml]>
<![endif]>
Miss Liberty
Walk with me
Look at me and talk to me
I want to stay with you
I want to pray with you

Time begins and never ends
Under the midnight moon
In the reflection of God's eyes
This can all end soon
When we are worried everywhere
We will not be distressed
We can be puzzled
Without despair
Your strength comes when others
Enter your energy
When we read the truth that sets us free
When we see eternally
When age doesn't mean much
When you recognize God´s touch
Suddenly
You realize
Who started time
Eternity is developing

The desert and the sun are hot and old
Remember the girl with the gift of seeing gold
The night falls and brings the cold
It was to be predicted
Romance blooms spring again
Pubescent and ancient trees shape the shady lane
Will the world be freer
The day she lets him come see her?
CURRENT
HALLELUJAH
PRESSING ON
FRANKLIN'S TOWER
THUNDER ON THE MOUNTAIN
ALL ALONG THE WATCHTOWER
THINGS HAVE CHANGED
GOTTA SERVE SOMEBODY
WHAT CAN I DO FOR YOU?
<![if !vml]>
<![endif]>
Bob Dylan´s new album release 6/ 19/ 20
<![if !vml]>

<![endif]>
FALSE PROPHET from Rough & Rowdy Ways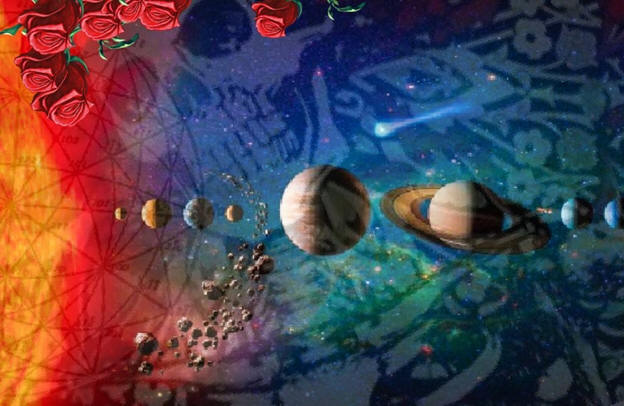 Raindance
<![if !vml]>
<![endif]>
Musical Play
Playwright: Uncle John
Art: Michael Waters
The Raindance family tell their story in tales, through poetry, songs, art, and dance.
Music by
Uncle John & Tobey Stein
Grateful Dead
& Bob Dylan
Spanish translation by Tania Carrasco
Characters
Storyteller
Sundance
Raindance
Lady Liberty
The Joker
The Purple Sage
The Hermit
Daniel Rafael
Michelle
Pretty Peggy
Ida Red
Billy Dee
Jesse
Freya Chanteur
Harry Jardiniere
Johnnie Walker
Maria Bonita
Bobby "Sugarfree" Sugaree
Rainbow
The Magician
<![if !vml]>
<![endif]>
<![if !vml]>
<![endif]><![if !vml]>
<![endif]>
Web Statistics
JUNE 2020
1.
2020.im
2
.
Café
Eyes.com
LUVVE.com
(English)
OJOS.cafe
(Spanish)
3
UncleJohn.org
5. W
HATEVER.im
6.
Read-Poetry.com
7.
ABCD.casa
9
Agradecida.net
SpaceAviation.net
Traffic statistics from Special Permission 100+ websites
UNCLE JOHN'S NOTES
Ain´t no time to hate
Barely time to wait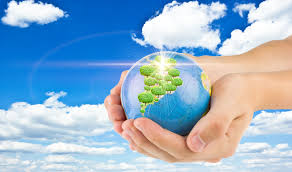 <![if !vml]>
<![endif]>
Clifton Park, N.Y. Turf Community Trailer Park kidz Photo by Uncle John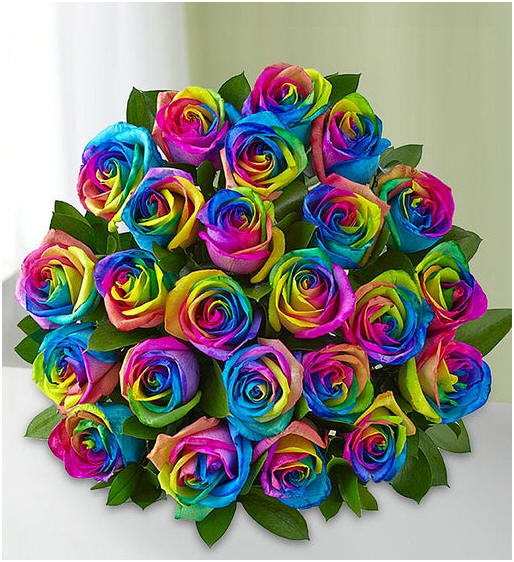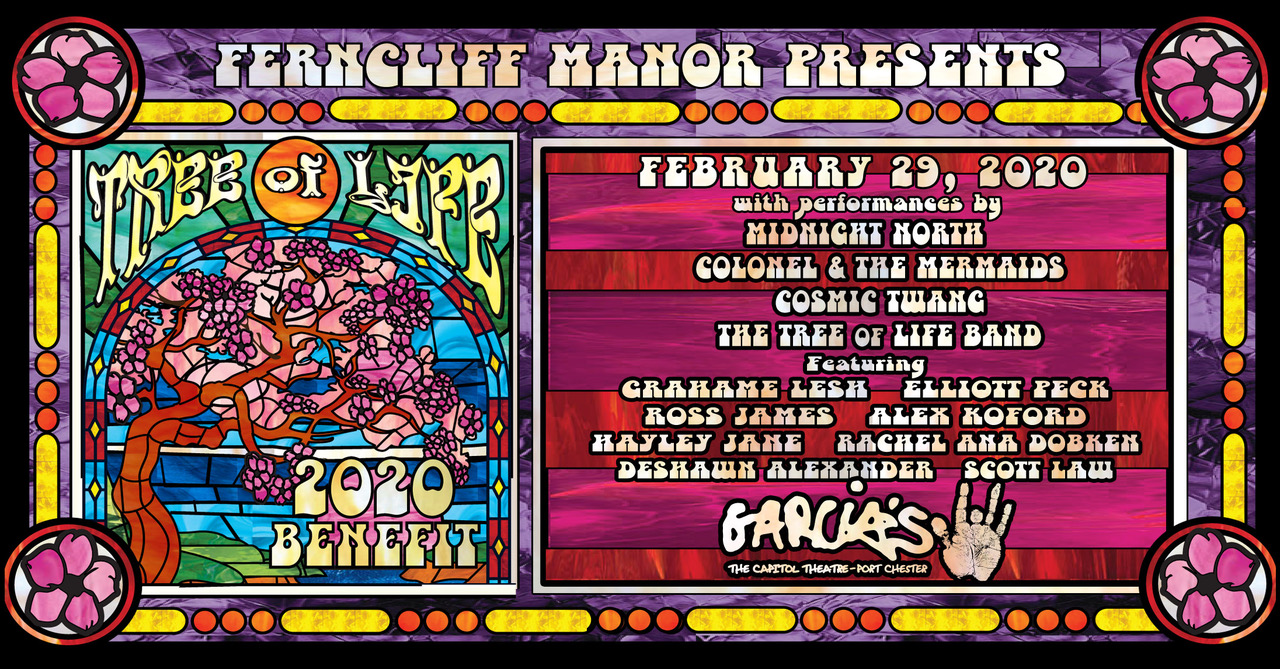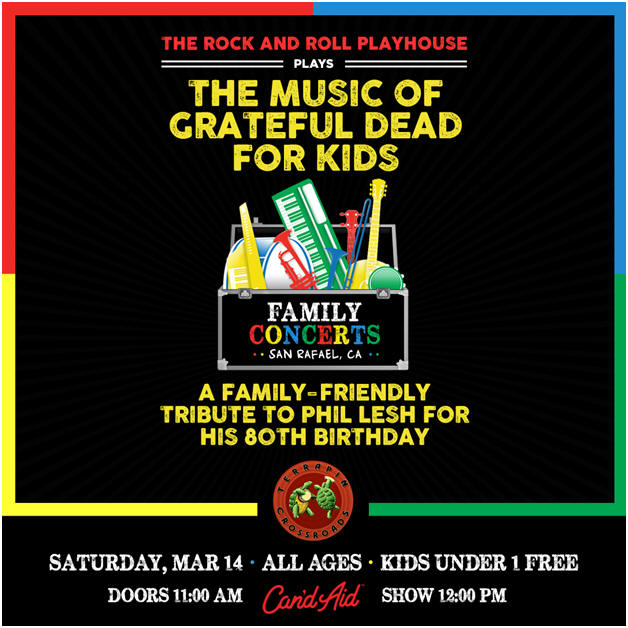 Postponed
---
STORIES & Poems
by Jhon Ramirez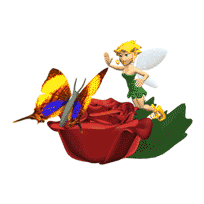 ©2019 Animation Factory. used with Permission
Editor: Tania Carrasco
On March 19, 2000, taking refuge in place on the last day of winter, I noticed that the bedroom alarm clock reads 12:00 midnight. Then the time suddenly goes dark, yet there is electricity.

Clocks in this house behave strangely. The kitchen clock changes the time by itself, and is always accurate for daylight saving time.

The alarm clock is dead. I go online and request a new alarm clock. It arrives by delivery and comes with two alarms and has a ten minute snooze button. I set the alarms.

The next morning I get up early in the dark with the sound of birds, louder than usual this morning and a beautiful song. I love that I woke up before the alarm and it took me a while to look at the clock and then realize that birds are the alarm. After a few days of trying to get up with the birds, I discover that there are other alarms in the program and chose one that would wake me up, and I set the alarms and went to sleep. I woke up to a loud alarm and press the repeat button for a ten minute break. When it rang again, I hit the stop button. Or did I press the repeat button, because the alarm sounds again? Again I press stop, then the repeat button, over and over, but it didn't stop. I also hit stop on the other alarm. Finally, I pull the plug out of the wall.
And it kept ringing. I find the volume button and lower it completely, but it is still ringing. Aha, there is a battery. I find the hatch, open it, and three empty spaces for the AAA batteries that aren't there. I can't turn it off and decide to throw it away. At that point I look up on the shelf in front of me and see my phone and remember that I put my alarm on there too and sure enough that was the ringing and I turn it off. How could the watch and phone have the same alarm tone?
Then I remember the kitchen clock.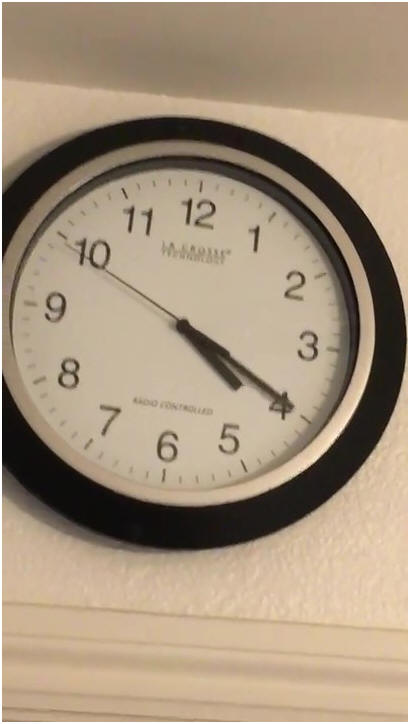 Click for video
DREAMS

You say you can't remember your dreams
Because they take place in another world
Where I can remember my hunger
How she fed me with her love
In another dream she is a mother to me
And then I'm with my brother
In another night and a different scene

Every morning she is naked
Born in a new world to wear clothes
How can you see your dreams
when your eyes are closed
We are all the same here it seems
But what about your ears and nose?
Can you hear in your dreams?
Can you smell and feel your toes?
Our dreams are in our mind
What about our soul
Our dreams are from the subconscious
And it feeds on our emotional
Mind with internal vision

In my mind´s eye I seek my hands
In my dream I touch my navel
And fly with birds in the breeze
Being on stage with the band
And in the yard with the kids in the trees
I saw and felt and found my hands
In another world, clean new air
in pearl perfect weather and so is your hair

Dreams
Of another world
In our time
Not to be behind
Good to teach in both worlds
To be kind
Be free
Can you understand me?
Or I can send you a picture to show you what I see
SPRING
The air is clean today
As if we were in the field
Spring blooms brings changes
Notice the flowers like the bees
The flow of birds in the trees
Fresh breeze

Here we are in a jungle
Near the edge of the night
The flow of spring rivers
In you it guides us like a light
Change instantly
Maintain a state of mind
Be free
Like a mountaintop to the sky
With children in her heart
Where she feels love
Arrives
Like heaven above
Observing the sea
I see a blooming flower
Sun inside
She is spring for me

Spring has arrived
When songs of joy are sung
He is a forecaster
Cool communicator
She is an innovator
But her dreams are not well known
Find the time to tune into your mind when you're alone
She is queen on the phone

Inside my mind is a photograph of you
When I look into your eyes
I see the Lord in you
Comfort and truth
Values ​​and courage
A sweet inspiration
When my muse comes to mind
All the love I find
The spirit is expressing
Peace and blessing
TIME
The sun rises and the season opens
Time is surrounded by the chorus of words unspoken
Time is relative
Relational
Ready
Past present future continuity
Father time unfolds eternity
Securing our destiny
Spiritually golden
No expectation
To enjoy everything we have

The birds in the sky speak to me
They ask about the clouds and change in scenery
They tell me about a tree that talks
And to visit bees
Bring honey back home please

There was a butterfly on the tree
And a boy climbing there
Caterpillars falling into cubes
Children playing everywhere

We want to be vigilant
Smart heart
Keep your hand over your heart
Keep your mind on your love
Keep your eyes on the road mom
Family singing harmony

The darkness has shone
What it's like to be alone
Living near the unknown
Making us discover when we seek
To try to live with yourself for a week
Or two or three or more
People are afraid of the unknown
I can not explain it
I do not get it
Don't get it!
Look ahead with determination
Optimism
Time heals

Oh baby
I love the way you are
You love God and children too
When everything is new
Love is the way you do the things you do
Love only gets better
When you are in the love of Jesus
Like a stream flowing in the desert
A lighthouse in the fog
Comes on the wings of wisdom
As a messenger from God
---
GRATEFUL DEAD IN INTERSTELLAR SPACE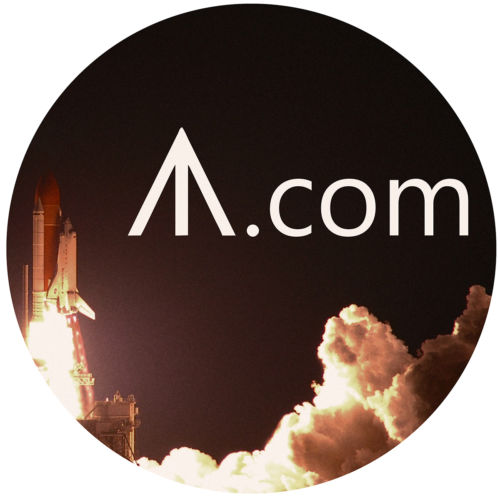 Uncle John meets

BORN TO RISE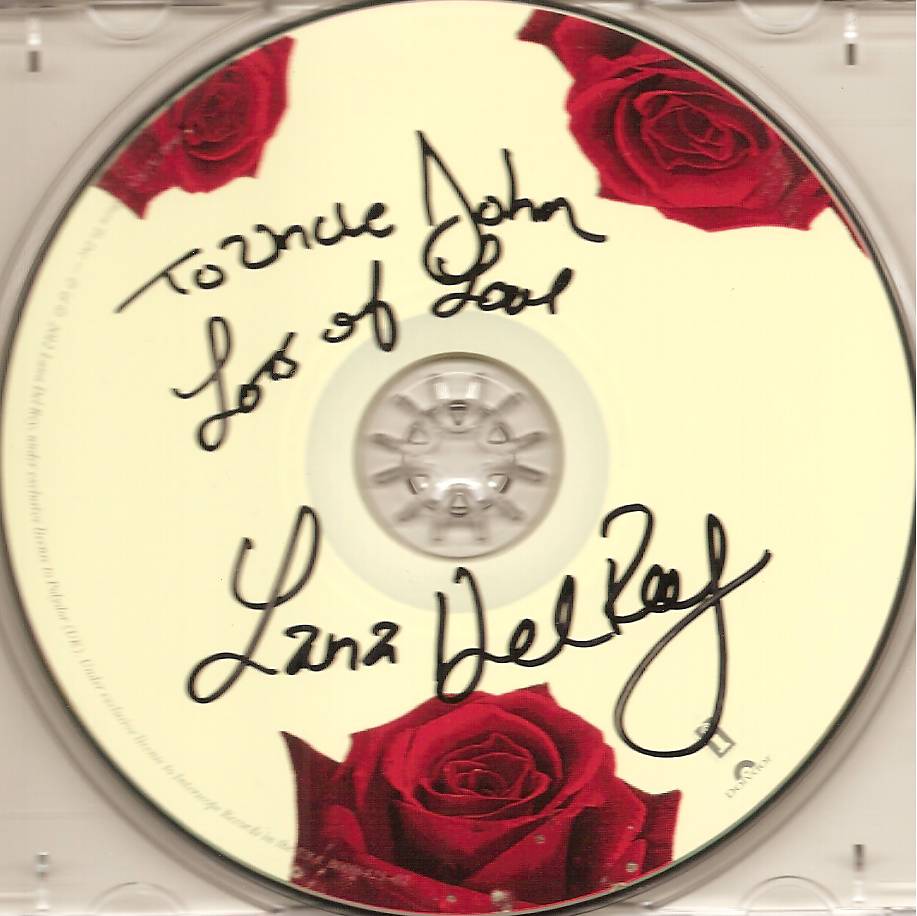 PLAYING DEAD
---
The first time I am backstage with the Jerry Garcia Band at the Keystone in Berkeley is Valentine's night and we are between sets. I'm sitting at a round table next to bassist John Kahn, who is sitting next to Jerry Garcia, the lead guitarist of Grateful Dead. There are about three dozen people in the room and it seems that everyone is talking. I am watching Garcia, who is conducting six different conversations, with different people, one after the other, and is following each one and interacting with each one. Garcia is smart, cheerful, fun and everyone is having a good time. I notice two open bottles on the table. One is tequila that I had never tried. I drink beer and wine. I grab the bottle and pour it into my mouth. OMG! I had never experienced anything like that to take my breath away. I grab the other bottle without looking. It is whiskey. It burns.

Garcia knows who I am. He is looking at me and as soon as I get his attention, I ask him a question about science fiction.
"I will not answer any more questions until we find out who you are"
Jerry Garcia says out loud and instantly there is silence in the room. Everyone stops and I pause to listen to the quiet.
"Uncle John," I answer.
"That improves things considerably!" He says raising his eyebrows at me.
As soon as he said that, the room was again full of boisterous noises, laughing, and people talking.
John Kahn asks me a question and we talk about memories, dreams and reflections.

I don't know when I passed out, or who layed me down, but I remember dreaming of dying.
When I regained consciousness, I kept my eyes closed. I knew I wasn't home in bed and I could hear the sweetest sound I had ever heard, like a harp playing sweet songs of spiritual love, and it sounds like Jerry Garcia. I wonder if I am in heaven. I am listening to old sacred spiritual songs. I wanted to open my eyes, but I continued to enjoy the sweet success of his voice, with my eyes shut as I lay motionless, except for the smile on my face. These are not Grateful Dead songs. Where am I?
I am in a state of bliss, without hangover that night or the next day. When I open my eyes, I realize that I am lying on the floor and Jerry Garcia is sitting in a chair with his electric guitar that is not plugged in, and as soon as I open my eyes, he starts laughing, the loudest laugh that I ever heard. I think he's really happy to see me alive. The show is over and the room is empty, but in the far corner of the room our two girlfriends are waiting patiently.
Jerry throws me a bag. Purple Mushrooms!
"From South America," he says, smiling at me, and I thank him!
Wolf Company
by
Uncle John
¨I have a message for you from Jerry¨Rock Scully tells me.
We´re backstage at the Old Waldorf in San Francisco and we sit down in a booth with Warren Zevon. Warren is a small man, quiet, watchful, intense, and he is sober tonight. There is a large unattended bar next to us , kind of like a trophy, no bartender, no drinking, and it reminds me of when Warren fell off the stage drunk and broke his leg, "Bad luck streak in dancing school" was his response and the title of his next album.
Rock, the way he´s dressed, looks just like a wolf, reminding me that Warren is the author of ¨Werewolves of London¨, and across the room from us is Wolfgang, that´s what his mom called him, we know him as Bill Graham the premier impresario, and this was Bill´s club holding about six hundred people, a place for big stars to play in front of small audiences.
I´ll send Jerry a letter, I tell Rock, and I´ll see Garcia at his show Saturday night. The first time I met Rock, the road manager for the Grateful Dead, was in an elevator in New York City on his birthday, and he´s the liaison to reach Jerry Garcia.
The wolf does more than howl to communicate. They whimper and whine, growl and bark, yelp and snarl, smell, about 100 times stronger than our ability , as is their hearing and sight, they are strong with sharp teeth, and they fear humans and tigers, but humans are not their enemies and they will not attack unless provoked or threatened. The wolves can be our brothers, protectors, workers and lovers as their mates and mothers feed their babies with milk.
These wolves come to play, prancing with their fingers, happily and causing others to dance merrily, rump in the air and bushy tail wagging.
Climbing and listening to Warren Zevon, his piano and vocals blasting out ¨When Johnny Strikes Up The Band¨. The notes keep escalating on the way, his voice energizing as an angel´s lifting us as the crowd eats, drinks, dances and is merrily living life is but a dream.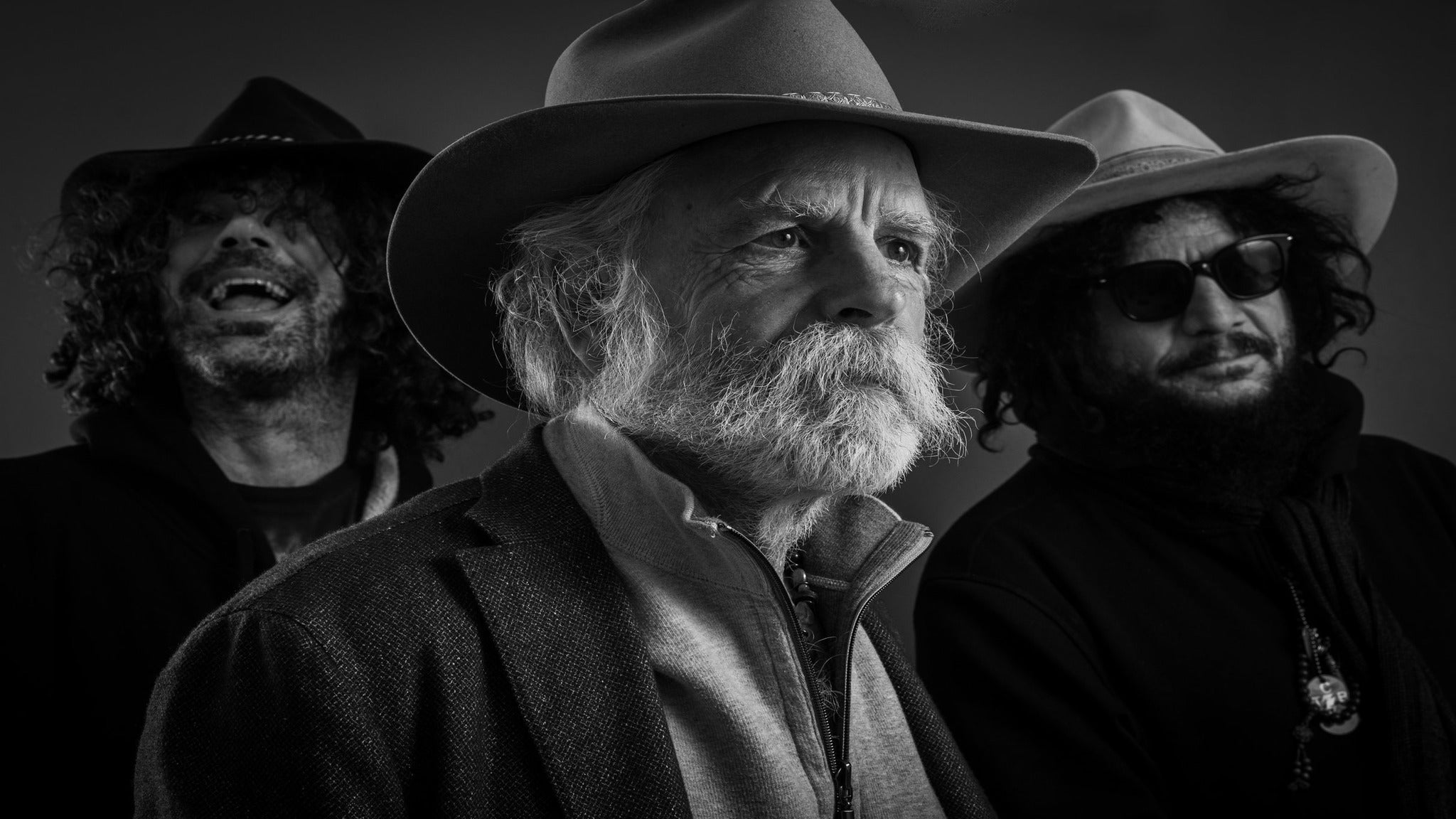 Spring tour opens February 10-15, 2020
@ Sweetwater Music Hall,
Mill Valley, California
Watch Live on the Webstream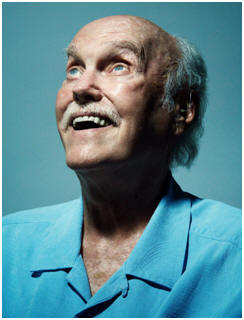 Ram Dass
Ram Dass went home to rest and to peace on December 22, 2019, in the love of God, an amazing man full of human grace.

When I was in college, I had heard of Dr. Richard Alpert, the Harvard University professor fired for his experiments with the LSD drug. He had gone to India and had undergone a spiritual transformation in this oriental culture and related his experiences and teachings in a book "Be Here Now", a popular spiritual book of wisdom and humor.

I was interviewing Jerry Garcia at the Sheraton in Philadelphia, with the band and road crew around us, and I asked Jerry: "Is it true that the Grateful Dead have discovered the secret of space and time that is here and now?" "That's right," Jerry said.

I wanted to meet Ram Dass and I traveled to Franklin, New Hampshire, where I met his father, George Alpert, a retired railway executive. He invited me into his house. His son had returned to India. I asked him what he thought of his son's transformation to become Baba Ram Dass, and he said: "Richard is a good Jewish boy. Would you like to see some photos? "He took out a photo album.

When I met Ram Dass, a few years later, I shared the story about his father with him. Ram Dass is tall, and has a rich sense of humor on earth, and a spiritual side where we feel close to God, and he speaks of God and the afterlife. He shares with me a story of when he went to San Quentin to visit inmates in isolation on death row. "When facing death they find God, and many of them had their hearts open to God."

We avoid talking about death, we don't know how to prepare for the unexpected, most fear the unknown. But when we face the inevitable in all our lives, we find that God is our eternal hope.

Ram Dass gives me a heavy piece of gold in the palm of my hand, Hanuman, the Indian story of a divine monkey with a disfigured jaw, of many fables, and says he can help me find the inner self-control of our lust all over the world´s material things.
In India, Ram Dass met and studied with Hari Dass Baba, whom we call Baba-ji, and when his teacher moved to California, I had the opportunity to meet him. Baba-ji was staying with university professor Ruth Horsting at Sea Ranch and John King brought me there. Baba-ji stopped talking! He writes on a blackboard he carries. They said he grew up in the jungles of India with the monkeys. We were in a special room that night a place that would be a delight for gymnasts. We watched in amazement as Baba-ji turned, twirled and navigated through these exercise gym bars as if he were surfing, with speed and precision.

The spirit indicated that I need to pass the Hanuman gold to Mickey Hart, drummer of Grateful Dead. I had no idea if it was gold or lead, it felt and looked like gold, but I was not at all worried about its materialistic value. It was around New Year's Eve when I met Mountain Girl. I had the golden Hanuman in a cloth bag and asked her if she could give this to Mickey Hart. She takes it and asks if I have anything for her. I look in my pocket and take out a matchbox (with a floral bud button) and give it to her. "Thank you! In that case, I will really give it to him."
This what our brother in heaven, Ram Dass, understood best and teaches us well:
"The ego is frightened by death. That is why we learn to identify with our soul, as the soul continues after death. For the soul, death is just another moment."
terrapin crossroads, san rafael, california
Bob Weir & Phil Lesh 
UNCLE JOHN'S BAND
There is a rapport with Jerry Garcia that is a bridge to their audience , a density of thought, richness of feeling, drawing musical notes that play in the air, harmonizing the eloquence of Robert Hunter´s lyrics with the crispy sound of Jerry Garcia´s guitar the way it crackles snaps and pops, the way he paces the music with that little kick, his delicate fingertips touches our hearts, minds and ears, as we connect in an emotional scene and magical setting of aural excitement, musical prayer, positive tones and vibrations, rocking us with a feeling that is unifying, reuniting, family, friends, neighbors, slowly floating on songs, angels wings to the sounds of the bells that ring to hear his voice that sings to his teacher, "When there was no ear to hear, you sang to me."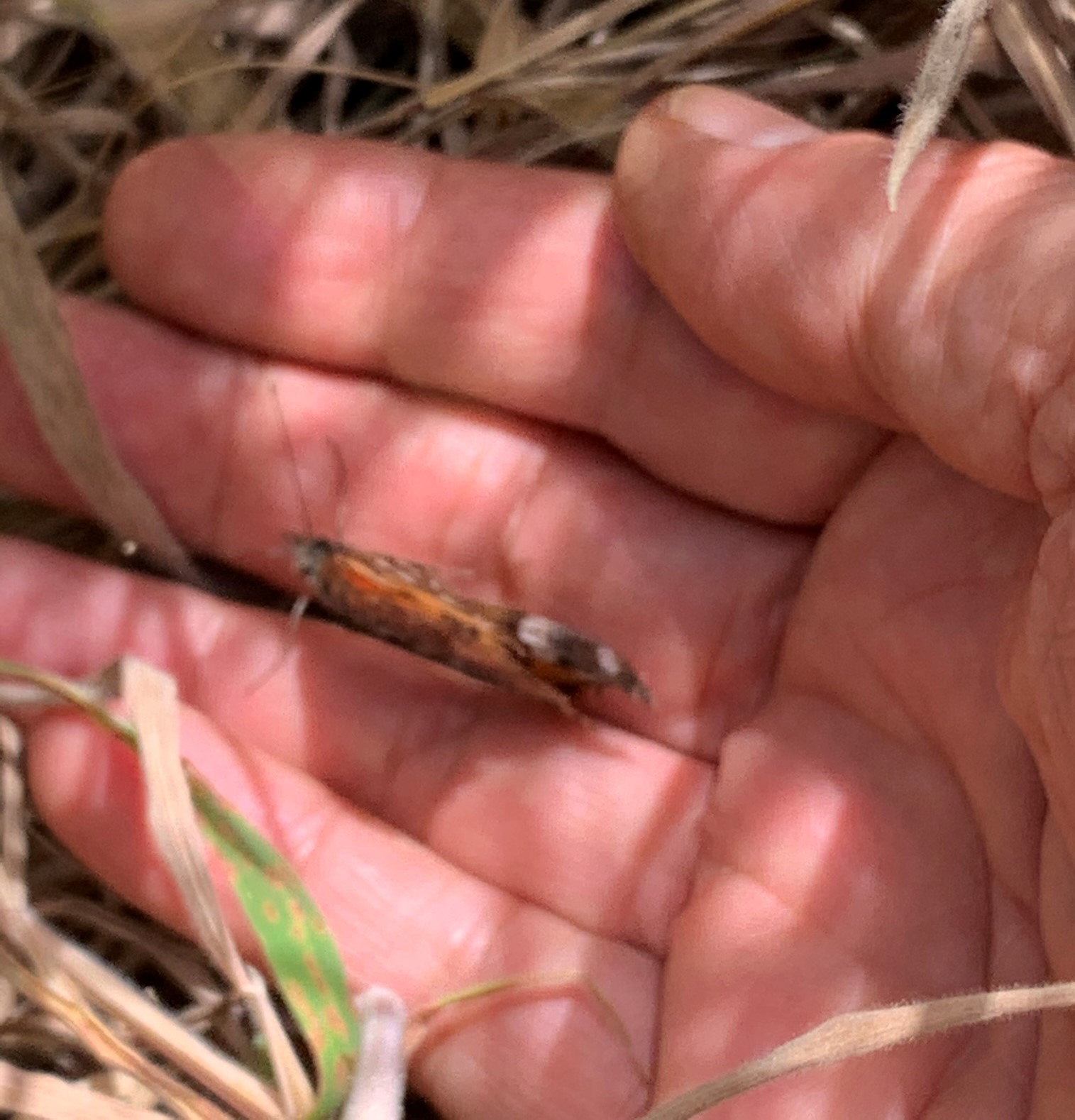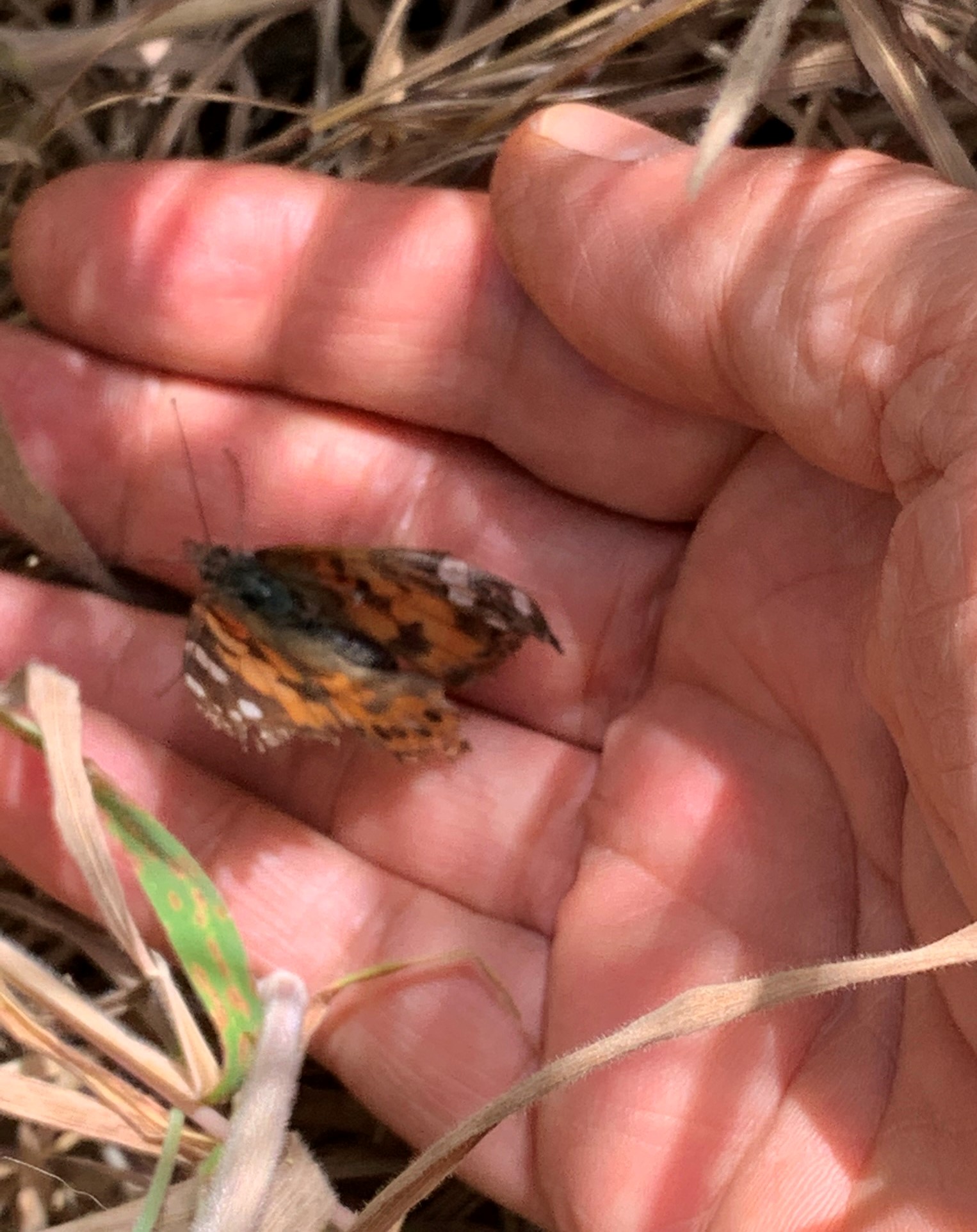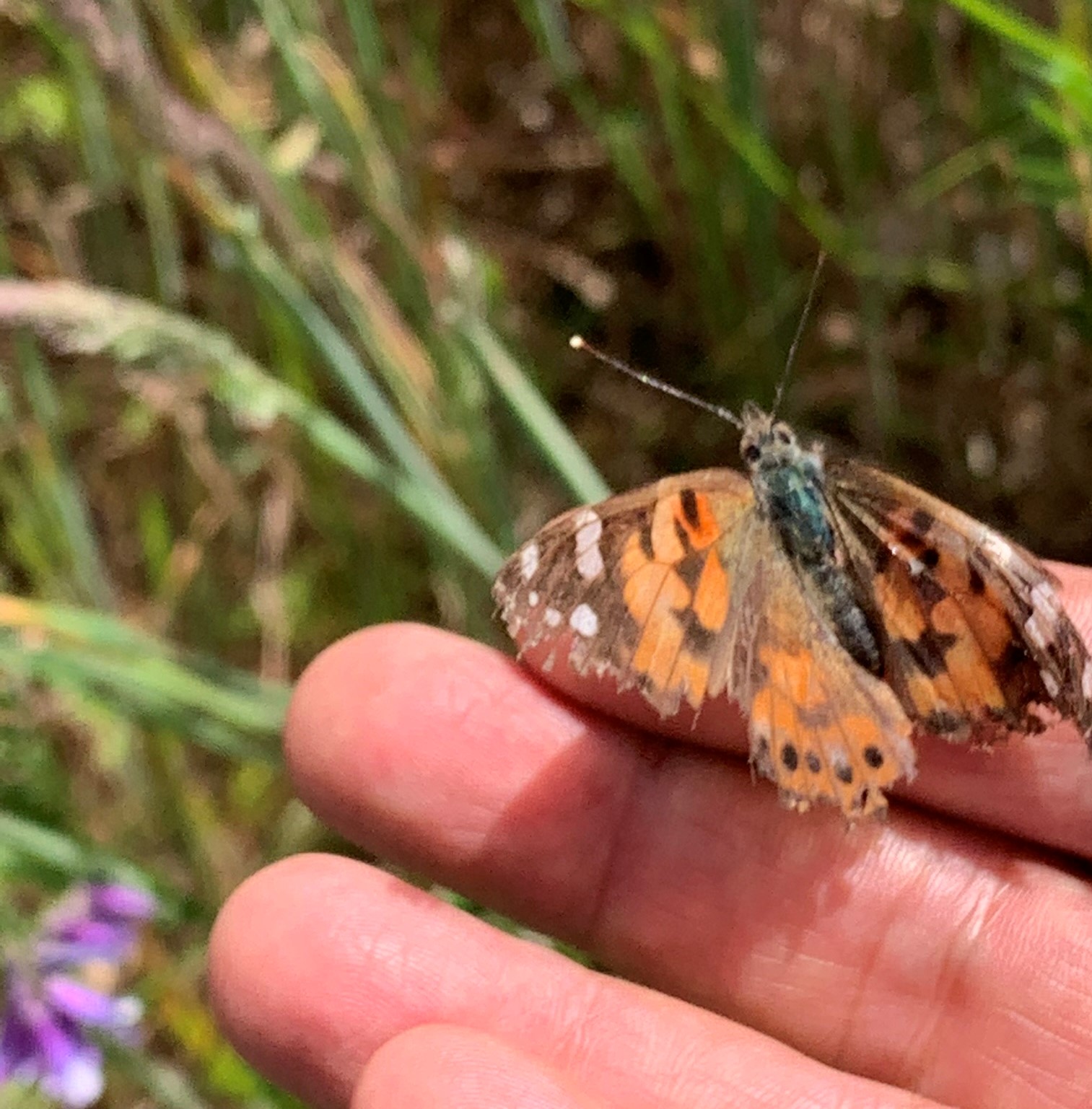 Remembering with grief and gratitude
Robert Hunter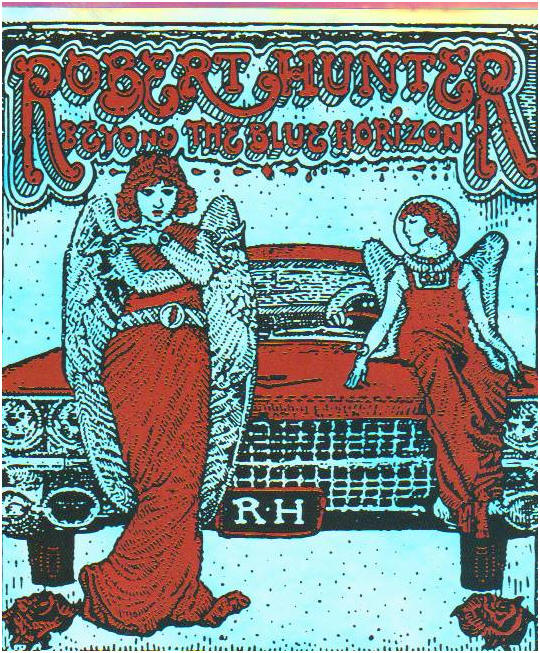 by Uncle John
I have many fond memories of Robert Hunter and great gratitude for his treasure chest of lyrics. The Grateful Dead band member, I remember the poet, playful, trumpeter, vocalist, songwriter, musician, artist, father, lover, joker, scholar, hermit and invisible man.
We are poets on the crossroads of life. We are both crossing Haight Street from opposite sides at the same time and there is no traffic in the road, and I have a rose and he stops to smell the rose and Robert Hunter calls me by name.
The first time I meet Robert Hunter backstage, he puts out his hand and says to me,
¨Shake the hand
That shook the hand…¨
Monday night, September 23, Robert Hunter´s spirit left his body on Earth. I am at the library that evening listening to Berkeley poet laureate Rafael Jesus Gonzalez talk about the sounds of poetry, that poems are meant for more than the pages they are written on. They belong in songs, or uttered, spoken, tasting the words, and sharing in a way we can all understand. He talks about taking an instrumental song and putting words to it, as Robert Hunter can.
I recall when Hunter stops me at the Shady Grove one night to share with me his flash about dying. ¨Phil Lesh´dad was dying and Phil brought me a tape of music. When I listened to that music the words fell from my mind to the page in one uninterrupted flow.¨ The song is ¨Box Of Rain¨, the last song the Grateful Dead played before Jerry Garcia past away.
When I asked Robert Hunter what song he got feedback from the fans and he replied, ¨Jack Straw, we got more mail about that song than any other. Especially the line, "We can share the women, we can share the wine".
Robert Hunter and his band Comfort is the opening act for the Jerry Garcia Band at the Keystone in Palo Alto. After the Garcia Band set, about thirty people crowd into a small room backstage. Robert Hunter turns to Jerry Garcia and says, "Hey man, you sounded great tonight!" "You sounded really good yourself" Garcia says back at him. "Did you hear 'Roses'? and Robert Hunter breaks into the song before Jerry can answer. "....She had ribbons, ribbons, ribbons in her long brown hair..." He repeats his question to Garcia and continues the song a capella..."I don't know, maybe it was the roses, All I know is I could not leave her there....." Donna Jean sang this song on stage with Hunter and his band tonight, a very special moment, and Hunter's voice rings through the room with sweet clarity.
One night I capture Hunter in a small hallway and I have an acoustic guitar in my hand and ask if I can play a song for him. He says yes, ¨if you whisper it in my ear¨
I lean up close to his ear and sing in a whispering voice a song I wrote:
¨Well I tried to catch your words that seem
To keep on talking to
The man willing to listen
Found the song was really you
I picked up the cards and came on down
To where the sources be
I saw your heart shining through their faces
And heard you mirroring me¨
It is the night the Grateful Dead song composers Robert Hunter and Jerry Garcia play together for the first time. It is pouring rain in Berkeley. Robert Hunter surprises us with an old spiritual Christmas standard ¨It Came Upon A Midnight Clear¨.
Hours after this show, after midnight, the sky clears under a full moon. I am driving with my wife and Kim McCarthy down this narrow alley in Berkeley and we encounter a car with its hood up. I stop and get out, and the girl driving the car says she needs a jump start. ¨Sorry,¨ I say, ¨but I don´t have any cables¨. Suddenly, a man steps out of the shadows holding battery cables. It´s Robert Hunter! ¨Here, take a hit off of him,¨ he says to the girl as he hands her the cables.
He turns and asks me, ¨Got any booze?¨
I had been following the Grateful Dead for about two years and moved to San Francisco to work as a high school poetry teacher. I knew an artist, K.C. Jones, who lived in the same building I did. Some of my students were taking art classes with him. I would hang out with K.C. while he painted and I would write poetry. I am having a conversation about the Grateful Dead with him one day, and in particular, Robert Hunter. I said to K.C. ¨You know, I don´t think Robert Hunter exists. He never shows up onstage or in photographs and I think he´s the Fig Newton of Jerry Garcia´s mind.¨ K.C. jumps up, goes to his record box and pulls out Workingman´s Dead, points to the last man in line next to Garcia on the cover. ¨That´s Robert Hunter!¨ he says. He puts the record on the turntable. ¨Uncle John´s Band¨ comes on.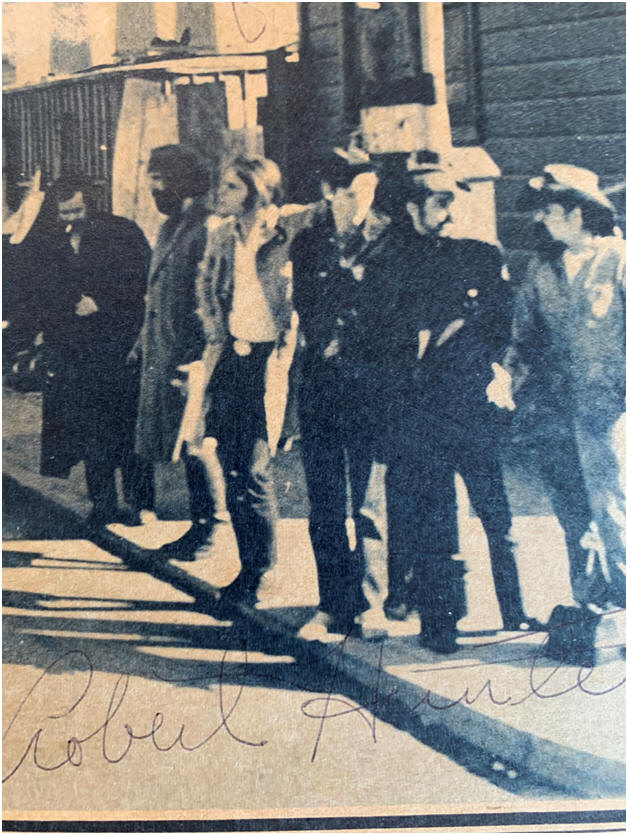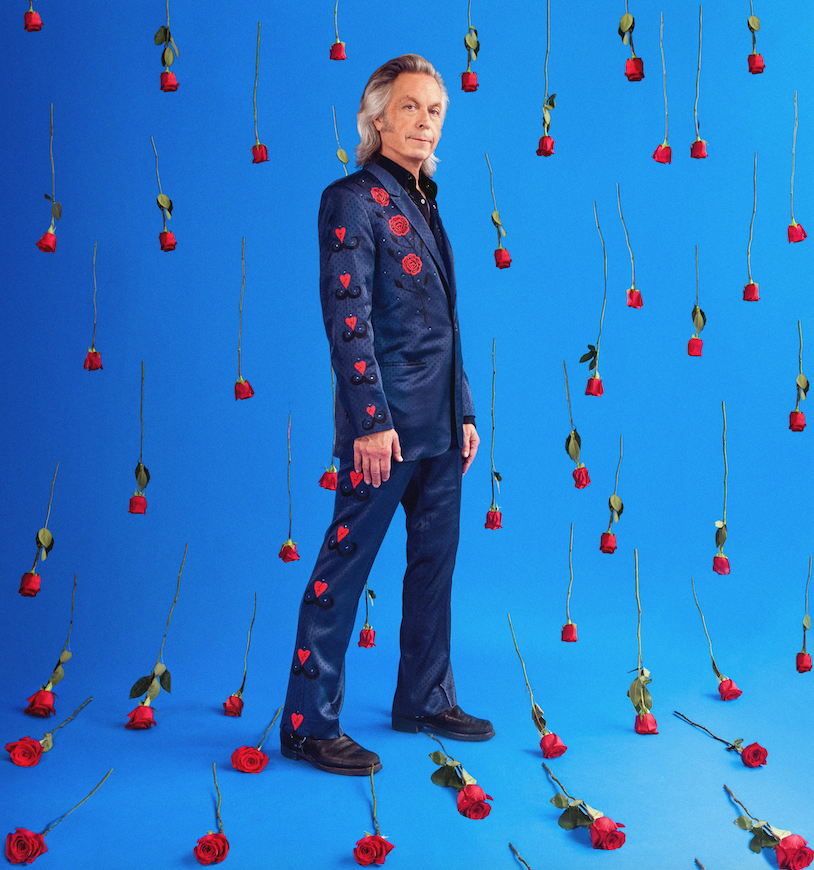 RAINING ROSES JIM LAUDERDALE @ TERRAPIN CROSSROADS, SAN RAFAEL, CALIFORNIA MAY 12, 2020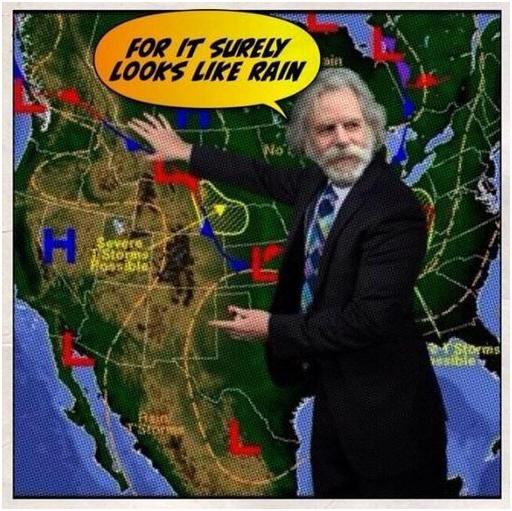 DEAD & COMPANY
Summer Tour 2020
Playin' In The Band Live Karaoke with Phil Lesh & the Terrapin Family Band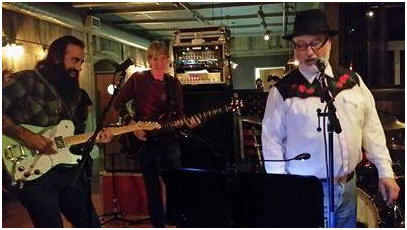 Ross James, Phil Lesh & Brian
Escrito por Jhon Ramirez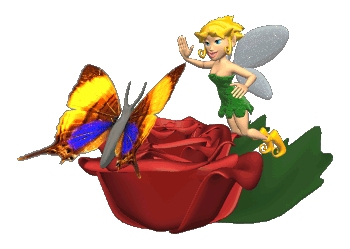 ©2019 Animation Factory. used with Permission
Editora: Tania Carrasco
Stories for adults only #15
Reynaldo had his guitar out.
He was singing his poems, he didn't really play songs, he just strummed.

"Oh mom, I love you opening your wings
And hear you sing
And come alive
Like a child inside you and me
She's like the wind that dries my eyes
When I need help not to cry
She is the wild feeling in my roots
Soul to soul
Eye to eye
Our world is a language
Children being children playing
While we are working
Cooking and cleaning
Write and dream
Children's songs that we are singing
In her castle playing
She lights the way
To overcome the darkness every day."

"Let's not forget our work," says Daria
"We need to understand these lessons from American history
in your native language "
Reynaldo lowers his guitar and reads his history lesson plan.

"Do you know a tribe of Native American Indians"?
Daria responds:
"Cherokee, Hopi."
Reynaldo reads. "The Federalist Documents supported the approval of the United States Constitution. Who wrote the federalist documents?"
Daria responds quickly
"James Madison, Alexander Hamilton, John Jay."
"And Publio," Reynaldo adds, then asks:
"Name one of the two longest rivers in the country."
Daria replies: "Mississippi River and Missouri River".
"Right again," says Reynaldo.

Reynaldo jumps, looks at Daria and speaks softly.

"There is a kinder way of saying things
In words and texts and verbs and calls
Sometimes we need to be quiet
Before talking
And also think about what the other person feels
And not react
Be exact
Correct tone
Kind acts
Kindness works
Rejoice at last."

Daria sings like a bird in a chapel, "And God called the day of light
And the darkness called the night
And the earth brought grass that produced seed according to its species, and the tree that produced fruit whose seed was itself according to its species. And God saw that it was good."

Reynaldo takes his guitar and tries to catch her words.
"Can I tell you how grateful I am to be able to dance all night,
To sit with you in the dim kitchen light,
as a model learning to be
better and bright "
Poetry by Jhon Ramirez
Editor: Tania Carrasco
Morning Star
I am a man in pants in spiritual trance
I'm here for the story while I listen and dance
While channeling your thoughts under the sun
Overlooking the banks of the river of fun

Love burns in the hearts of youth
Learning as they grow up
To the rhythm of the river flow
Keeping the sun shining
Walking in the truth
With every new moment you live and live
You are forgiving and share your time
Trees grow to become the pages of your life

The key to the future is just ahead
The boy holds the world in the kingdom of his hand
It opens to a heart with wings
In a river of riddles
Draw a drawing of the return of spring
It makes me dance and she sings
Everyday the sun comes out
It's never too late
New as a song
Morning Star

When it's almost morning and bedtime
Get up, go to working class for another week
Can I really give it all to you?
I wish you the best of luck and make everything come true
A dream garden in a world of flowers
I will not waste any time
To share the truth
What is the source of your eternal youth?
These are all the thoughts that go through my mind as I walk
While you two follow me and talk
It makes me smile and rhyme
When the heart moves to the rhythm of the mind
Love becomes a river of time
NEW DAWN


A new dawn begins We can't stay the same
Time to wake up and understand
And understand
The changes show
Yes, it's hard, I can't stand it
Until you realize you'll be a better man

He knows you by the Spirit
He looks inside your soul
And knows how you are
And what do you like
With your eyes on a goal

You know I can't stand it
When I don't understand what she says
You know I can't stand it
When I don't know how to say it
I do not understand

When they give you power and choice
And we can't distinguish our flesh
I don't have to touch her to heal her with my voice
The heart is not damaged
Who cares about your happiness
The heart is not damaged
My Lord protects you
Of any harmful effect

A new dawn begins
We can't stay the same
It's time to meet and make it stand
The changes in the coming weather
Show that the harvest is at hand

When you fulfill your purpose
Who calls you by name
And it gives you vision
From everywhere and above
To raise you in love

New dawn begins cannot remain the same
It's time to help your family clan
The changes in the coming weather
Show that the harvest is at hand

There are no musical chairs
Watching you dance in the air
Only your eyes can follow the time
Look at the muse make it rhyme

A new dawn begins We can't stay the same
Time to harvest and understand
And understand
The changes show
Yes it's hard to take it
Until you realize you're a better man
---
---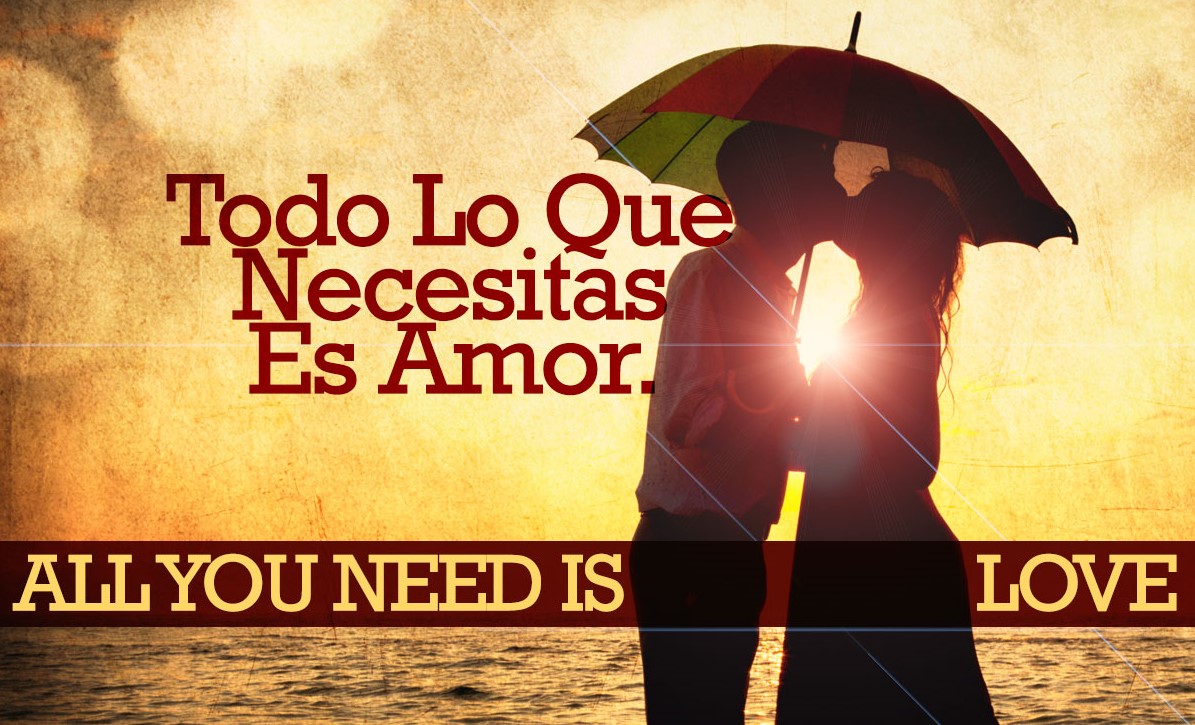 *
Tribute to the sun and the sea
Tribute to the sand and the wind
Talking about you and me
Getting back together again
And again and again

Ten years to make them sailors
Twenty to bring them home
And all the time in between
Where they belong

Burning a trail to your door
You don't have ever have to worry no more no more no more enough no more
Let all your burdens fly on by
And come with me up on high
Like a star shining bright
In the night
With the light

Hoist a flag boy atop your ship
We'll take a trip beyond the Mississipp
With all that time
Invested in you
Like a dream coming through
Coming true
Awakening you
Arousing you
Awakening you

Tribute to the sun and the sea
Tribute to the sand and the wind
Talking about you and me
Getting back together again
And again and again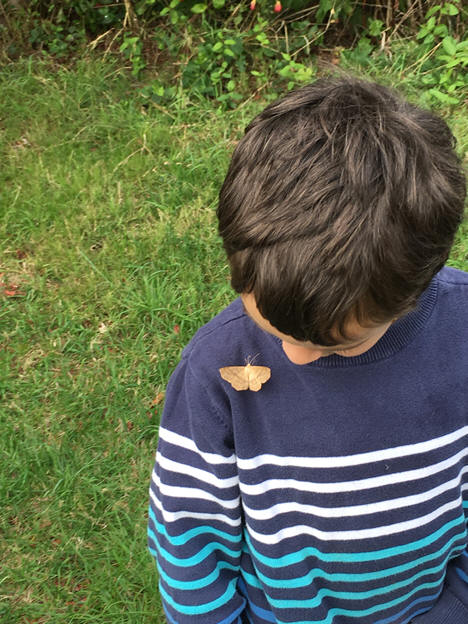 "they Love Each Other
Lord, You can see it's true"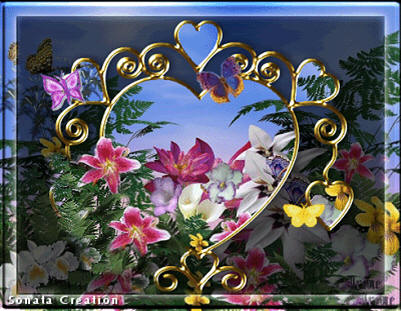 Poetry for KIDS in English & Spanish
Poems by Jhon Ramirez
Editor: Tania Carrasco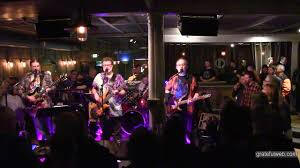 @Terrapin Crossroads, 4/7/2018
TRUMPETS OF THE OCEAN
Lyrics by Robert Hunter
The day the constitution became a metaphor
I was laying tile on my lady's kitchen floor
A lot of troubled thoughts ran through my mind
But I kept laying tile in the same straight line

Where were you the eleventh of November?
I was in the bathtub sleeping off a bender
A double shot of hell and freedom in a blender
How can I forget what I really can't remember?

The trumpets of the ocean howl, let them roar
Let them wail, let them soar
Thunder in the belly of the whale never more

The day that Elvis died I was driving in my ride
A friend in a Ford waved me over to the side
Said "I just heard the news on the radio"
I said "are you sure?" she said "I don't know"

Walk a crooked mile, hell, you might as well walk ten
Meet your old self coming round the corner of a bend
Nothing new here, why should we pretend?
The trumpets of the ocean in a broken-hearted blend

The trumpets in the midnight, trumpets in the dawn
Trumpets of the queen's rook, trumpets of the pawn
Trumpets in the stratosphere, trumpets of the rock
The trumpets of the sky boat, sailing into dock

Trumpets of the backbone, trumpets in the air
Trumpets of the black lace ribbon in your hair
The trumpets in the undertow rock you off to sleep
We'll fall in love tomorrow, Juanita, don't you weep

The trumpets of the ocean howl, let them roar
Let them wail, let them soar
Thunder in the belly of the whale never more
All Rights Reserved
THE RIVER OF LIFE
To be concluded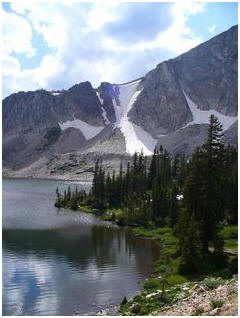 Watchin' the river flow
lookin' to see
painting a picture
still as can be
THE TREE OF LIFE
Playin' In The Band
continues
Ain't no time to hate, barely time to wait...
Phil Lesh & Terrapin Family Band
"Playin' In The Band"
TREE OF LIFE
From the beginning,
This time
---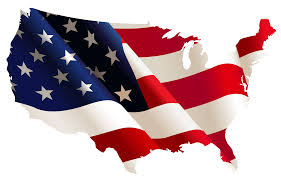 ---
skycars.co
Launching in four years
1stcar in space:
---
---
---
UNCLE JOHN'S BLOG @ http://www.air.bz
BLOG: AIR.bz
"Take Me Out To The Ballpark"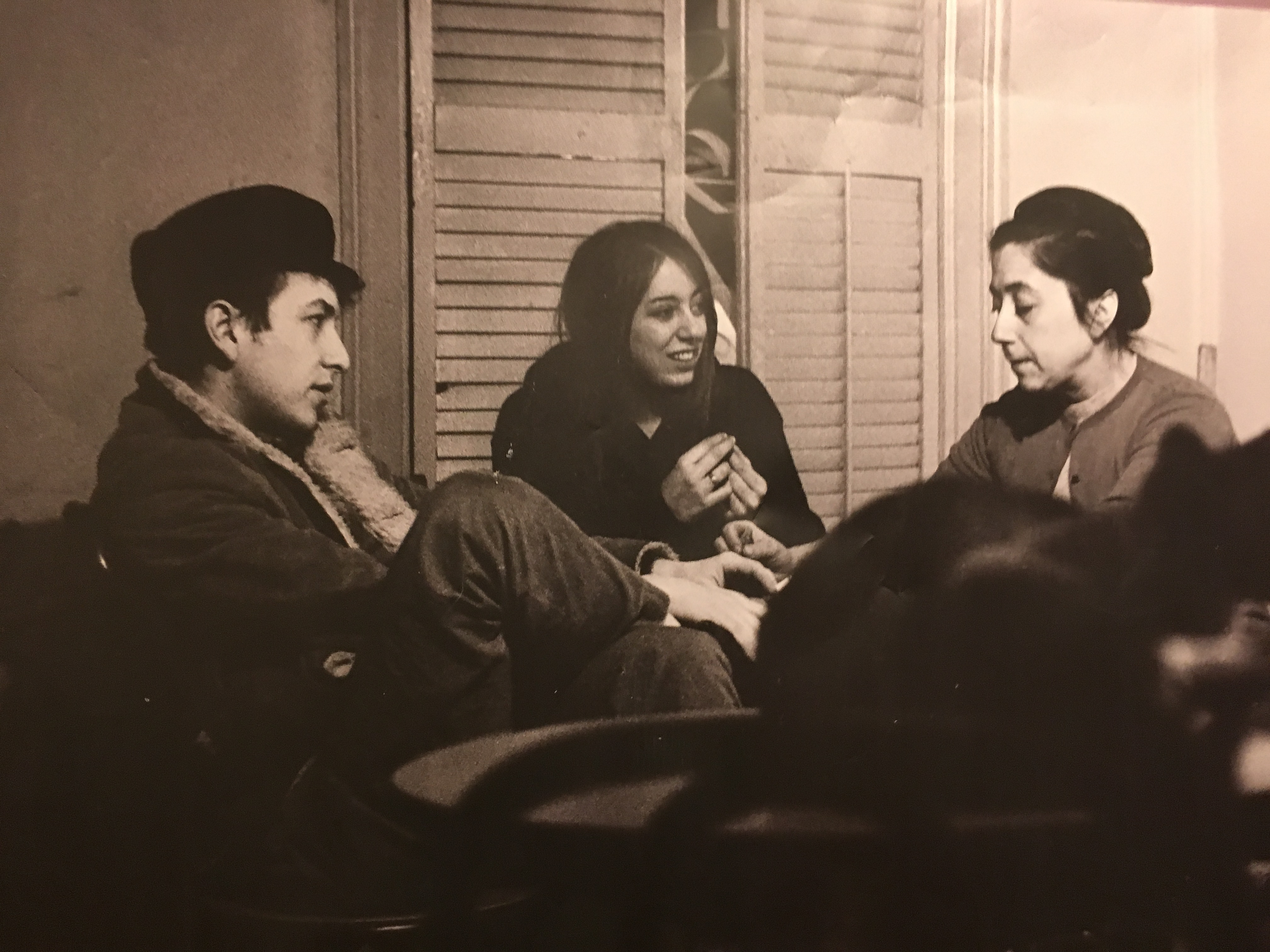 Photo: Joe Alper
Bob Dylan, Suze Rotolo & Lena Spencer January 1962
One of Bob's earliest musical performances is at the Caffè Lena, Saratoga Springs, New York
January 1962
<![if !vml]>
<![endif]>
FIRST SOUNDS RECORDED IN INTERSTELLAR SPACE
lISTEN HERE>
The Play
---
<![if !vml]>

<![endif]><![if !vml]>

<![endif]><![if !vml]>

<![endif]>
---
EXCERPTS from
LAST FLASH OF THE GRATEFUL DEAD
FIVE DAYS & A FEW FLASHBACKS
by Uncle John
"What I want to know
Where does the time go?"
(Robert Hunter/Jerry Garcia)
"Lord, the band kept us so busy, we forgot about the time."
(John Perry Barlow/ Bob Weir)
This work is a contemporary narrative with a musical motif, narrated by the author with personal testimony, and dialogue with artists, authors, musicians, dancers, singers, poets, songwriters, and stars. This journalistic odyssey observes the world's most interesting band, whose brilliant creative performances, and individual intellectual insight, provide us with this ostentatious modern day literary account. On the road & at home with the Grateful Dead and their family of bands and musical company, this book records a distinctive recital of spiritual events, revealing a new orchestrated portrait, a sculptured arrangement of golden memories. There is nothing like a Grateful Dead concert! It is a unique and unconventional experience.
FARE THEE WELL
Celebrating 50 Years of the Grateful Dead
Levi's Stadium, Santa Clara, California
1st day June 27, 2015
It is early evening in Santa Clara, California, 2015, the first day of the Fare Thee Well shows, and the Grateful Dead take the stage in the twenty-first century for the first time. There is nothing like a Grateful Dead concert! It's a special, timeless feeling, intuitive moment, unity of spirit, gathering of the souls, grounded in vibration, with light and sounds to stimulate our senses, balance our emotions, displace our worries and fears, opening the well of inner kindness, smiling in the peace of our moments shared. The band jams into "Truckin" singing five of the hundred verses Robert Hunter wrote with the band on the road. "Sometimes the light's all shining on me. Other times I can barely see. Lately, it occurs to me, what a long, strange trip it's been."
The last days of the Grateful Dead are full of the first. Their sound is distinct, loud and unique. They're not just another rock 'n roll band playing, but a musical collaraboration of intuitive consciousness, telepathic notes, energetic stimulation, stability, and balance we interpret in dance and spirit. We all recognize the Grateful Dead and their unique ability to be harmonious, focused, intense, with empathetic talent in collusion and cooperation, in a maze of transformation that speaks individually and collectively to each member of the audience.
The first time I hear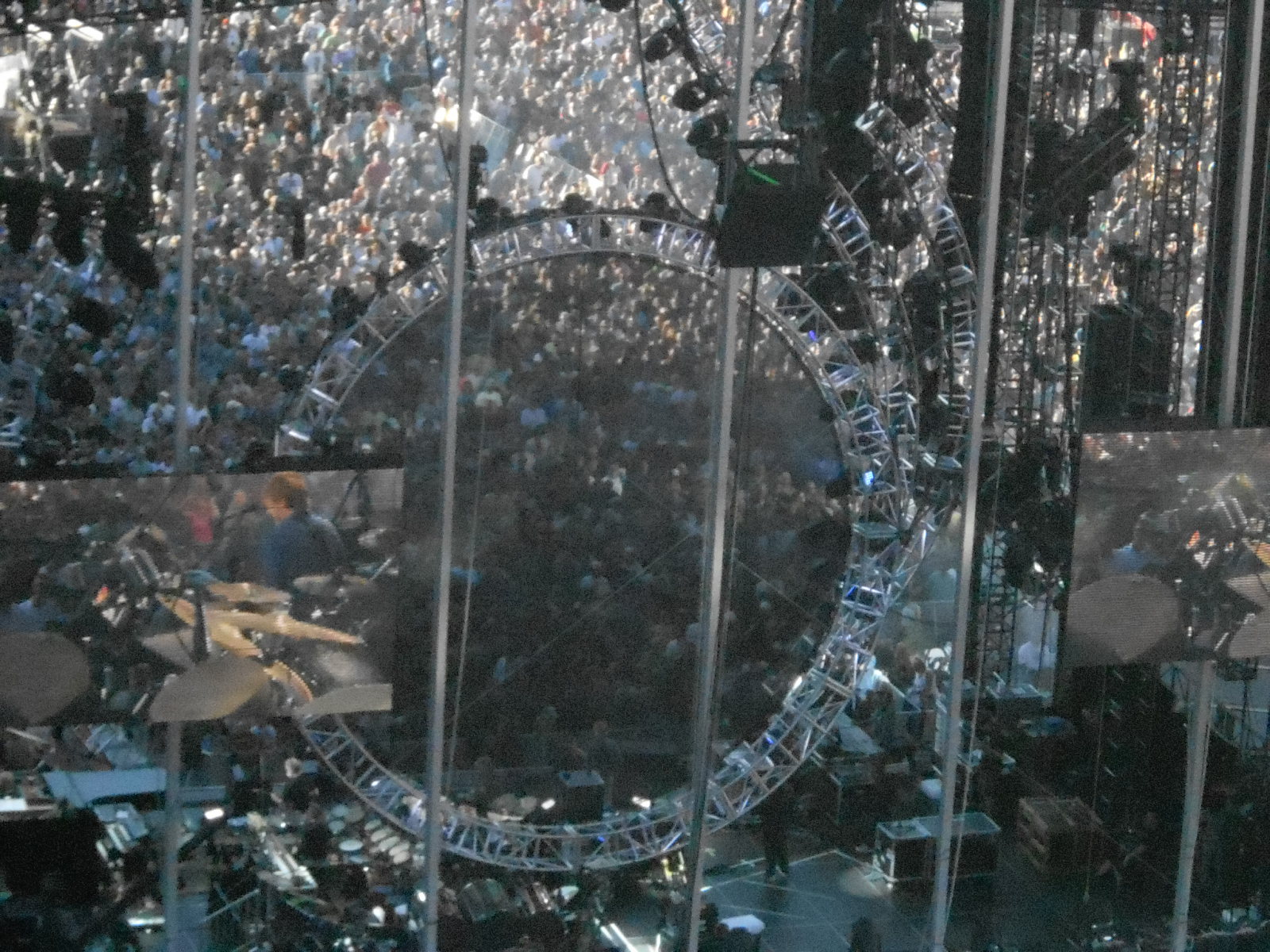 "Uncle John's Band" is the first Grateful Dead song I listen to and I'm instantly and forever changed. This music is mellow, articulate, speaking to all aspects of our lives, and truly making us feel good about ourselves. "Uncle John's Band" is the first song I hear at the first Grateful Dead show I go to, at the Fillmore East in NYC.
"Truckin'" is the first Grateful Dead song to climb the song charts. "Uncle John's Band" follows "Truckin'" here tonight. Then they play Robert Hunter's first song he wrote for the Grateful Dead, "Alligator" > "Cumberland Blues", Phil Lesh's first Grateful Dead song he wrote with Jerry Garcia, and Robert Hunter; Bob Weir first penned "Born Cross-Eyed" > "Cream Puff War", Jerry Garcia's first lyric and music song, then one of their first covers, Noah Lewis' song "Viola Lee Blues". The band is playing its unique style of the song. Listening to the sweet spirits present I hear Noah playing his harp in the background and Jerry Garcia jamming with the Jubilee band, when suddenly a giant esthetic rainbow appears in the sky, and the crowd is amazed. There's cloud cover in this time of drought, and a double rainbow appears while the band is still playing the end of its first set. To me this delightful moment is déjà vu. I recall a dream I had that was so real, almost heaven-like, of the Grateful Dead with rainbows and rings and spheres, but disturbing because Jerry was missing from the dream. I realize now the dream was a foreshadowing of this moment. As soon as the set ends, a few drops of rain fall on the crowd. A spectacular sunset follows. Promoter Bill Graham famously said of the Grateful Dead "They're not the best at what they do, they're the only ones that do what they do."
Bill Graham was the premier impresario and grand marshal of the rock 'n roll industry he helped to define. He produced the best in the profession and his shows were often described as fun. He had a tremendous care for the concerns of his audience and made his venues a comfortable environment so people could have a good time. At his shows, we dance among a large crowd in an open auditorium, where the propriety of the people provides the decorum for the show. The ushers here don't intrude on our space or confine folks to their seats. Each show is special. Bill Graham Presents......his favorite band he produces most often is the Grateful Dead. "Good things come to those who wait.", Bill once said.
The Grateful Dead are the most prolific musicians in history. They have played together performing more songs for more people than any other music combo.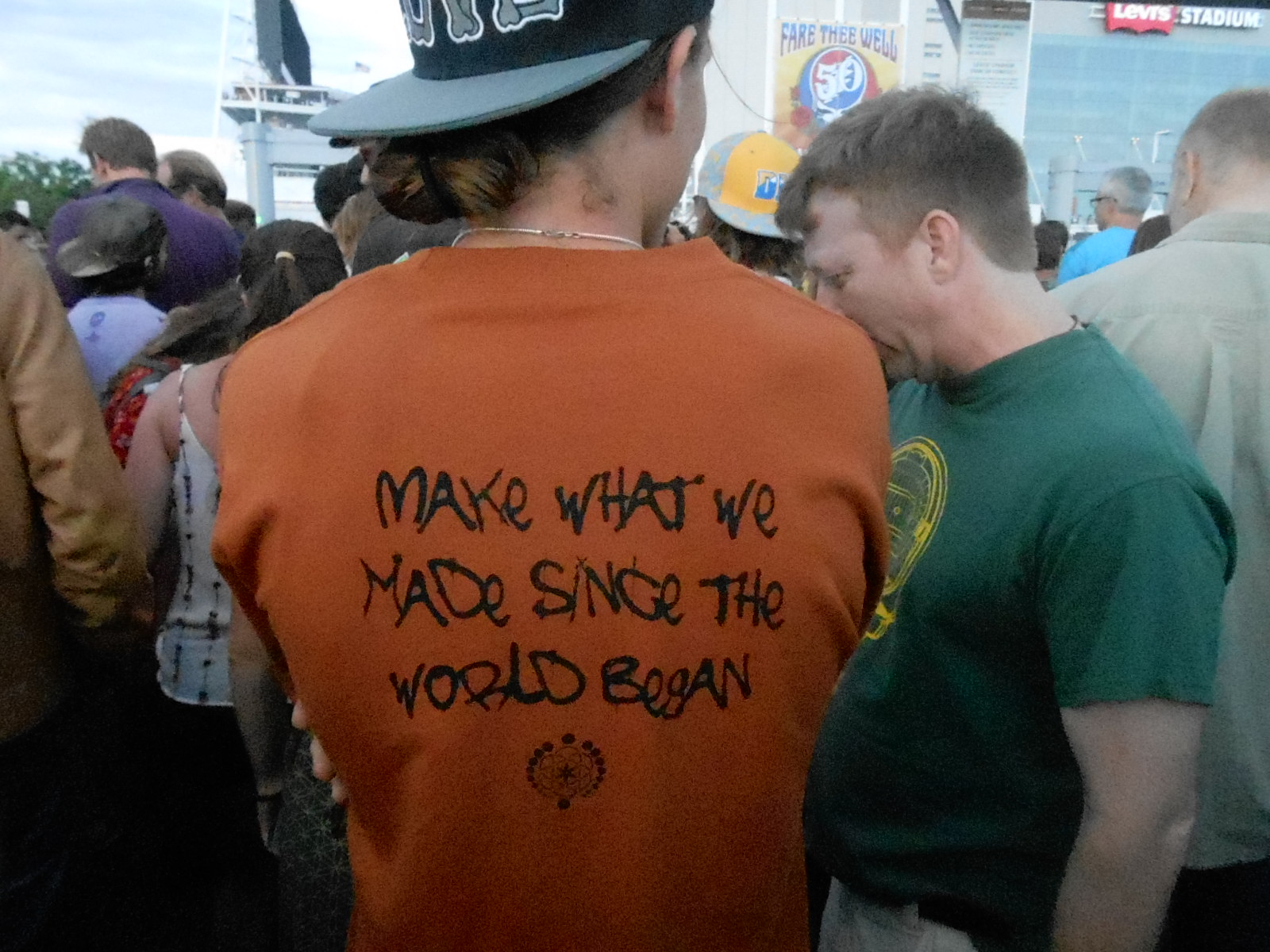 The songs of the Beatles in the sixties liberated us, and the words and music of Bob Dylan understood us and brought revelation, but the sounds of the Grateful Dead, that country folk rock jazzy blues jam beat feel good sound, transforms us.
The crowd here tonight seems to be mostly people who are seeing the Grateful Dead for the first time. Yet they seem to know the band intimately. They know the words to many of the songs. Deadheads across generations!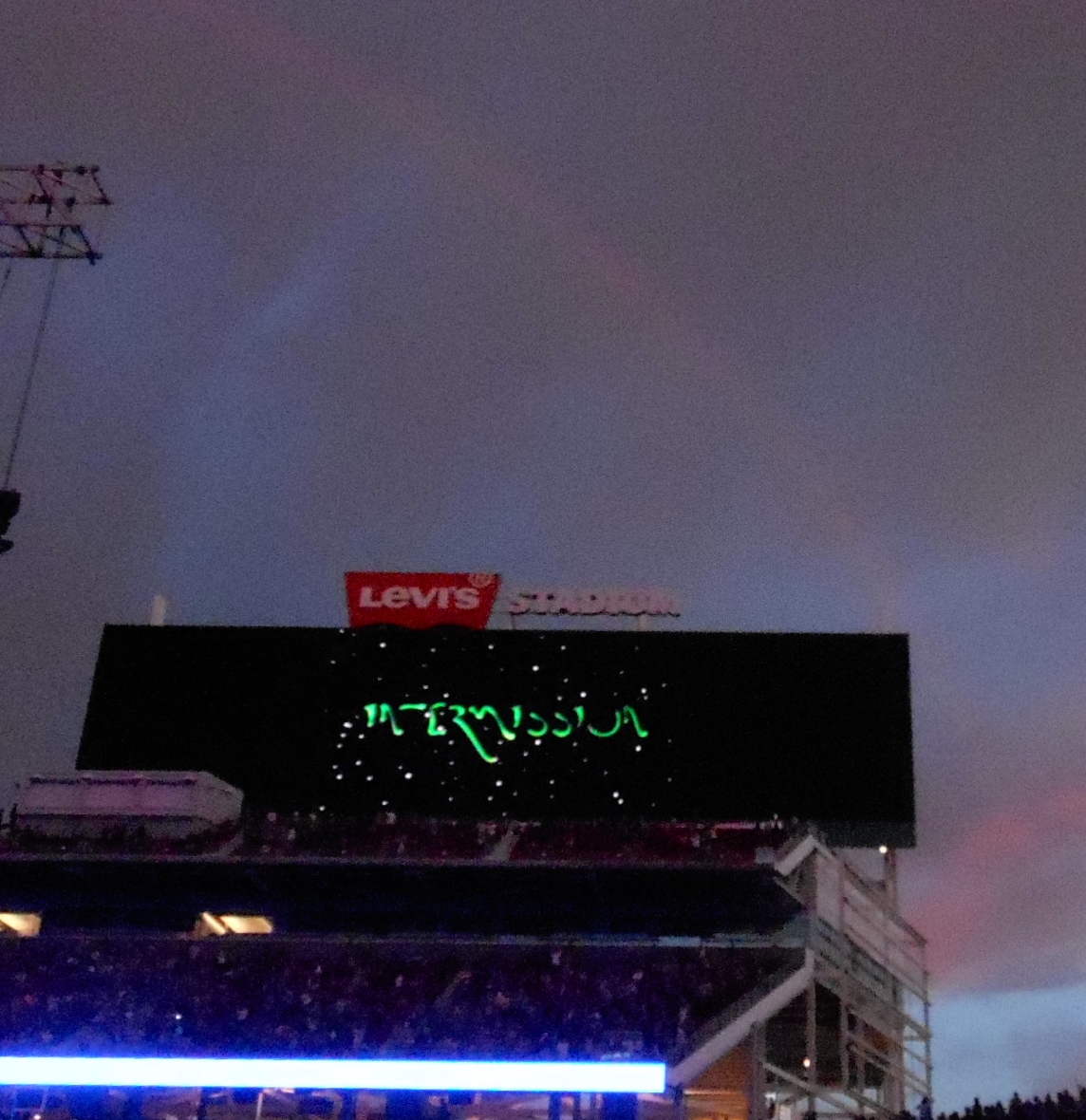 July 4, 2015 Fare Thee Well tour, Chicago
I'm staying in a hotel in South Chicago next door to Pearl's Place, the restaurant once renowned as the premier jazz & blues club. Pictures of musical legends Billie Holiday, Lena Horne, Frank Sinatra, Sammy Davis, Ella Fitzgerald, John Coltrane, Louis Armstrong, Duke Ellington, Etta James, The Drifters, and others adorn the walls of great past shows here in the Blues Capital of America. I'm in Bronzeville, home of Gwendolyn Brooks, who was Illinois' poet laureate, whom I corresponded with when I was in college. I am riding the elevated train in Chicago on the first night of the Grateful Dead's "Fare Thee Well" here. There's a group of black people surrounding this one older man who's at the center of their group. One of them asks, "What's going on?" and another echoes, "What's happening here?" and the older gentleman responds, "Don't you know the Grateful Dead are in town, and that they're different from every other band that comes here? There's two reasons, one, the following they have, and two, the vibe. Even the big names like the Beatles and the Rolling Stones don't have this kind of following, and they don't have that vibe", he says with emphasis, and smiling.
It's Saturday, a hot, beautiful, sunny day. The crowd is packed like a parade coming into Soldier Field for tonight's Grateful Dead show. The person in front of me turns around and asks me, "What song are they going to do tonight?" I put out my hand and say, "Shake the hand that shook the hand is what Robert Hunter said to me the first time we met backstage." "U.S. Blues! Thank you!"
---
<![if !vml]>

<![endif]><![if !vml]>

<![endif]><![if !vml]>

<![endif]>
LAST FLASH OF THE GRATEFUL DEAD
by Uncle John
ALL RIGHTS RESERVED
---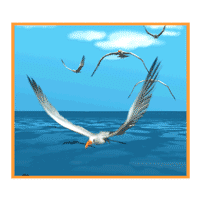 ---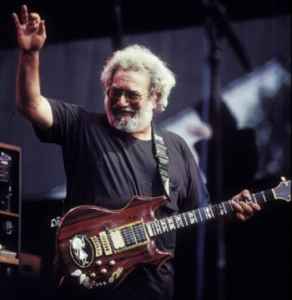 "Where do I stand spiritually?
Oh God!!! (with laughter)
Somewhere between Jesus and the devil."
--JERRY GARCIA
"Keep knockin' on heaven's door and God will lift you up." --Bob Dylan
UNCLE JOHN reads poetry
@ Sweetwater Music Hall, Mill Valley, California, October 21, 2019
When your past becomes your path
& you come to answer what you ask
& the angels take you down to your grave
I´m not here to follow the parade
You begin to understand
That you were just a man
But to be a man is to stand in your doorway
I´m not here to judge
in a world among friends
You know the beginning from where the song ends
Your journey leads us to wake
Up in the eyes of the world
You been working here so long
To fill our hearts with song
Help us to understand our rights
From what´s wrong
I look around for you
In all the places we have been
On a mysterious winding path
The gold of sunshine shining through
S
even golden rings
W
ith seven golden powers
T
hat makes good men immortal
Same revelation and secret
Surrounding all of you
Child of magic
With words of wonder
You stopped the world
So the blind man can see
Grateful you shall always be
We are lifted up by the spirit
To soar like an eagle high above
On the wings of the power of love
¨Sometimes the light is all shining on me
Other times I can barely see
Lately it occurs to me
What a long strange journey it´s been¨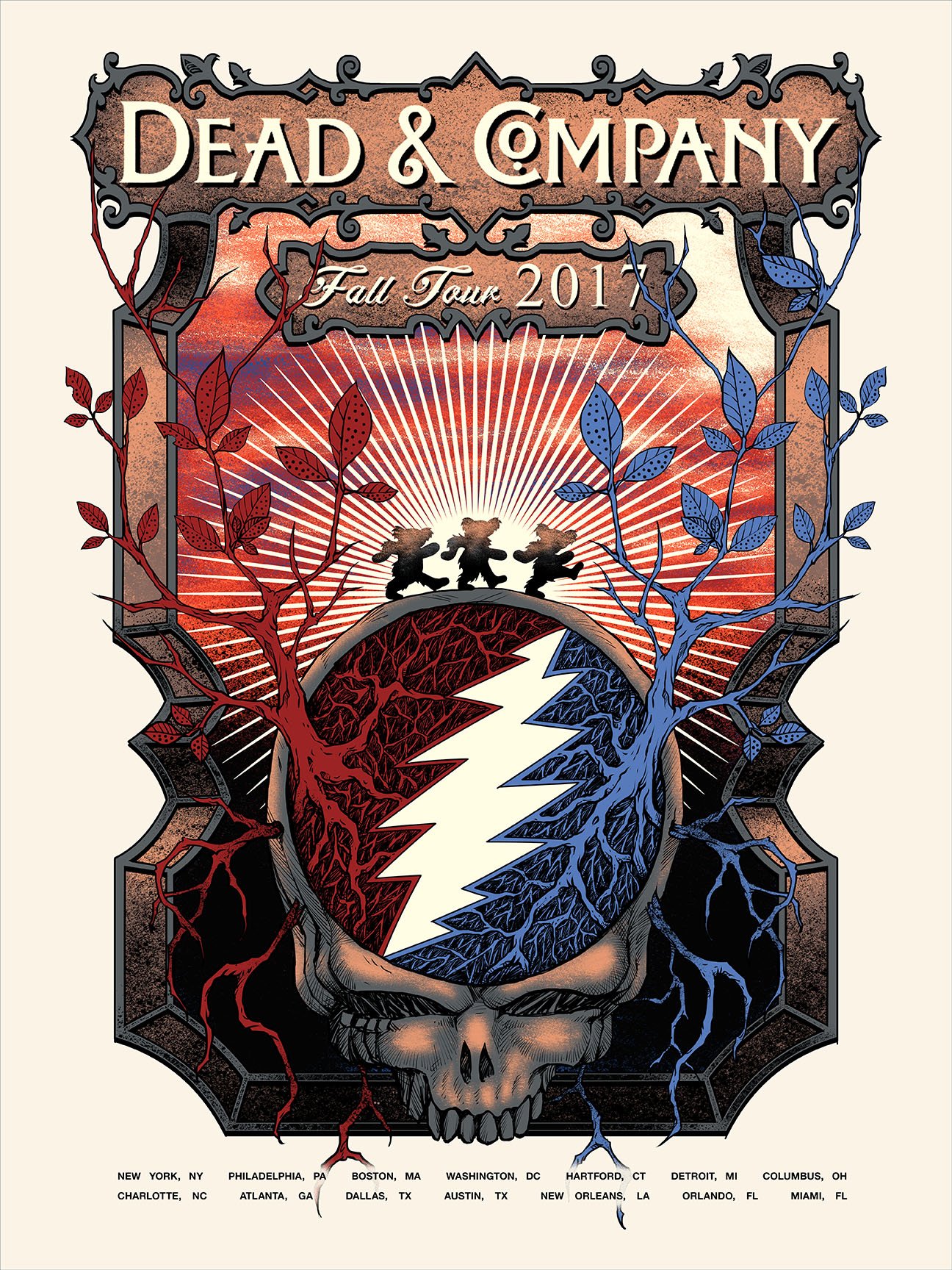 ROBERT HUNTER & JOHN PERRY BARLOW
Grateful Dead lyricists
---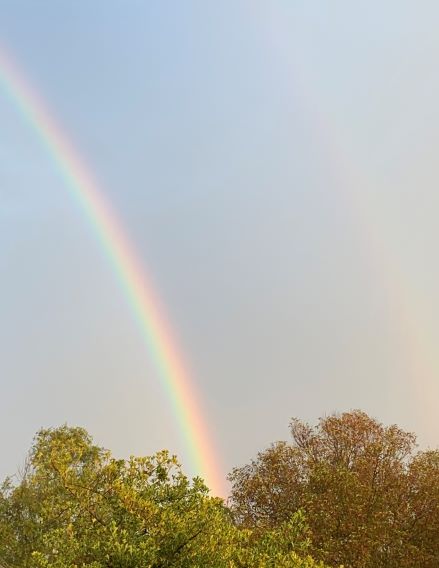 se parece a la lluvia
Me desperté hoy, y sentí tu lado de la cama.
Las cubiertas aún estaban calientes donde habías estado tendido
Te habías ido, mi corazón se llenó de temor
Puede que no estés durmiendo aquí otra vez

Esta bien porque te amo
Y eso no va a cambiar.
Corredme, hacedme daño una y otra vez.
Pero aun así te cantaré canciones de amor
Escrito en las letras de tu nombre.
Y desafiar la tormenta por venir
Pues se parece a la lluvia.

¿Alguna vez te has despertado con el sonido de gatos callejeros haciendo el amor?
Supones por los gritos que estabas escuchando una pelea.
Bueno, ya sabes, el odio es lo último en lo que piensan.
Solo intentan pasar la noche

Solo quiero abrazarte, no quiero atarte
O acorralarte en las líneas que podría haber dibujado.
Es solo que me he acostumbrado a tenerte cerca.
Mi paisaje estaría vacío si te estabas habias ido

Esta bien porque te amo
Y eso no va a cambiar.
Corred me, hacedme daño una y otra vez.
Pero aun así te cantaré canciones de amor
Escrito en las letras de tu nombre.
Y desafiar la tormenta por venir
Pues se parece a la lluvia.
Letras y Música por Grateful Dead
Traducción de Tania Carrasco
desde la obra de teatro "RAINDANCE"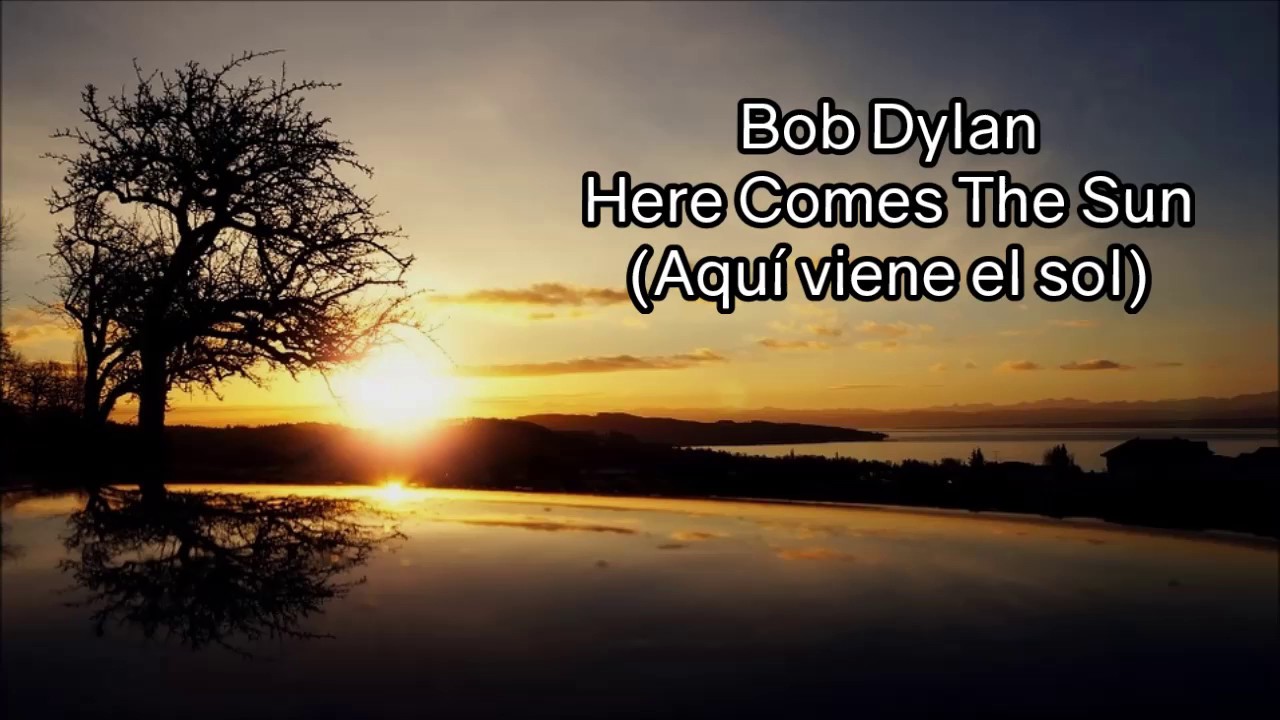 Vision of the dance to make it rain - Part 1
"SUNDANCE"
Letras y Música por Uncle John
Traducción de Tania Carrasco
desde la obra de teatro "RAINDANCE"
escrito en Mexico
SUNDANCE
Lyrics & Music by Uncle John

Born in the hills of America
Raised in a desert cave
It wasn't until he was twenty-one years old
He met Jesus and was saved
He can move like a mountain lion
Smells like a bear for snakes
Sundance is so bold and strange
As he is strong and brave

He has half a diamond per eye
And an eagle to guide his way
And he lived ten years inside the city
And he learned the roads of the city
He had a love for the game
A taste for whiskey
A weakness for pretty women
But he couldn't understand the cruelty
To lock up so many people inside prisons
He is a man who loves his freedom

He picked up a simple stone
And at night his would shine
Reflected on the city
Illuminated the road in the sky
They say he has ten thousand brothers
And all of them believing men
And ten thousand sisters
And many children

He has vision for a river of time
Who can stop the rain at will?
When you find him, he can make it rhyme
And get even better still
He walks inside the cities teaching ecology
He painted a rose for a masterpiece
And help the blind to see

He had a love for the game
A taste for whiskey
A weakness for pretty women
But he couldn't understand the cruelty
To lock up so many people inside prisons
He is a man who loves his freedom

Sundance is smart
And a man with many faces
But he´s the only one I know
Holding all four aces
Now some say he is a prophet
And some just one man
But I know him as a friend of Jesus
And a child of the desert sand
Asking
How can the most advanced
Civilization of all time
be so far behind
be so far behind?

Now Sundance is among you
Who helps the four-winged beast to fly?
Those who live to see
Half diamond for one eye
will have seen golden rain fall from the sky
Golden rain of the sky people
Sky roses
Golden rain from the sky
Roses from the sky!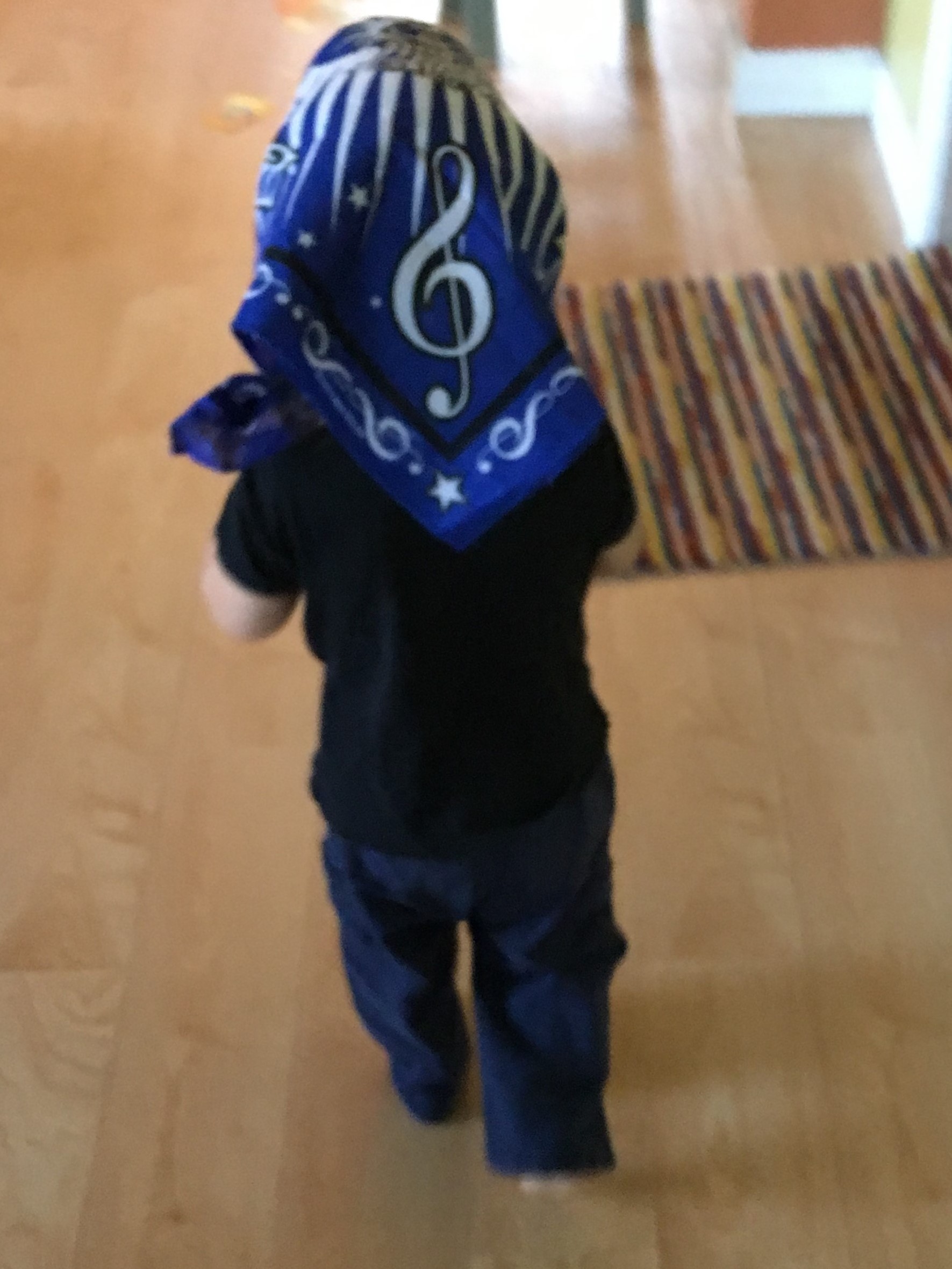 ---
<![if !vml]>
<![endif]>