<![if !vml]>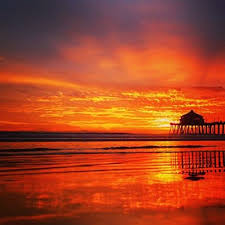 <![endif]>UNCLEJOHN.ORG<![if !vml]>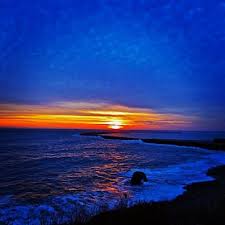 <![endif]>
<![if !vml]>
<![endif]><![if !vml]>

<![endif]>
<![if !vml]>
<![endif]><![if !vml]>
<![endif]><![if !vml]>
<![endif]>
<![if !vml]>
<![endif]>
Remembering Terrapin Crossroads
: May 2012
b

y Uncle John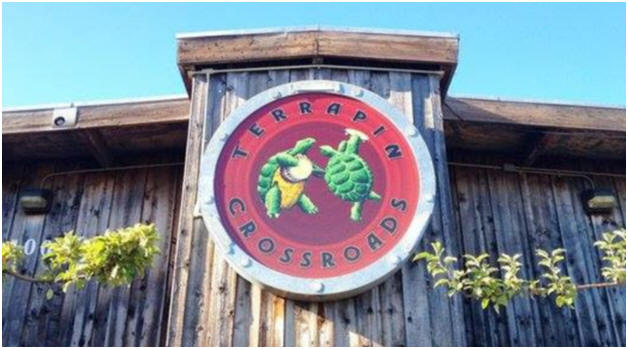 -1-
The darkness of the hour brings us to the moment of the dawn of Terrapin. On Sunday there is a "ring of fire", a solar eclipse of a new moon blocking the sun. Phil Lesh & friends gather together at Terrapin Crossroads for a night of free music. On Tuesday, there is a rare blackout in northern San Rafael, that is a Godsend to me and others to attend this night of free music. Patrons listen, artists draw, and workers are in sync, while the musicians, Phil Lesh, John Kadlecik and Jon Graboff are lifting the spirit of everyone in this great atmosphere. The night begins with a wine tasting. Around 9pm Phil & Company are playing in the bar and singing together on tunes we all find familiar. How sweet it is!
They decide to play another night for free. I am driving through San Rafael listening to "Dark Star" and as soon as I reach the parking lot all the lights go out. It is an area-wide power blackout. I go inside as more candles are being lit. People wait patiently, and the crowd, as usual, is talkative. Someone mentions the crescent moon and bright star and I head out back to see. It's a brilliant sky and there is a crescent moon in the northwest and a bright planet surrounded by the dim stars of dusk. To my left are glass windows looking into the Terrapin Crossroads dining room where there is a grand assortment of candlelit lights and to my right is the canal below the Yacht Club where the water is rippling. There is the din of the crowd inside but Terrapin Station the song comes to mind and I sing here quietly,
"Inspiration move me brightly
Light the song with sense and color
Hold away despair
More than this I will not ask
Faced with mysteries dark and vast
Statements just seem vain at last
Some rise some fall some climb to get to Terrapin
Counting stars by candlelight
All are dim but one is bright
The spiral light of Venus
Rising first and shining best
From the northwest corner
Of a brand new crescent moon
Crickets and cicadas sing
A rare and differ'nt tune
Terrapin Station
In the shadow of the moon
Terrapin station
And I know we'll be there soon
Terrapin – I can't figure out
Terrapin – if it's an end or the beginning
Terrapin – but the train's got its brakes on
and the whistle is screaming – Terrapin"

Standing in the reflection of the candlelight's glow, Jill Lesh passes by me outdoors while I'm still eyeing the moon and listening to the ripple in the water. What a place this is!
The power outage continues and the electric instruments and microphones are replaced with stools and acoustic guitars and a whole lot of big candles. As Venus sets in the sky the musicians take the stage. They are facing the unique challenge of singing in a garrulous crowd with the hope to be heard. People respond from their hearts and someone exclaims "Just when we thought it couldn't get better, we get a candlelit acoustic performance." How blessed we are. As Phil tunes up, the crowd quiets down and he encourages them to keep up their banter. "I haven't started yet" he shouts. When they do begin there's clarity in the darkness.
Picking their acoustic guitars and using their voices as instruments they give us a very special night. It is a quiet audience loving every minute here, and often joining in the chorus sing-along. The culmination of this seventy minute set is an incredible acoustic version of Bob Dylan's "Visions of Johanna" a song he wrote the night of the great Northeastern blackout in November of 1965, that I remember. Dylan, at the Chelsea Hotel with his pregnant wife, describes the events of that night he calls "the great freeze-out" in his gifted poetic way. Jill sits on the stairway listening to Phil play, Jon hum and John sing "Visions of Johanna" with conviction in the passion of what's happening now.

"Ain't it just like the night to play tricks when you're tryin' to be so quiet?
We sit here stranded, though we're all doin' our best to deny it……"
The crowd reacts when he sings:
"The ghost of electricity howls in the bones of her face
Where these visions of Johanna have now taken my place."

John K. is like a genius who sparks, the way he plays his guitar mirroring the candlelight's reflections, his angelic voice and sure-fire sound. JG plays great Johnny Cash and I love that we love the same songs. Phil is healthy, intuitive, full of the unexpected, without anticipation, filling the void of spaces and empty nests with a timely prepared spontaneous tune lighting our hearts in the darkness with the sunshine of his love.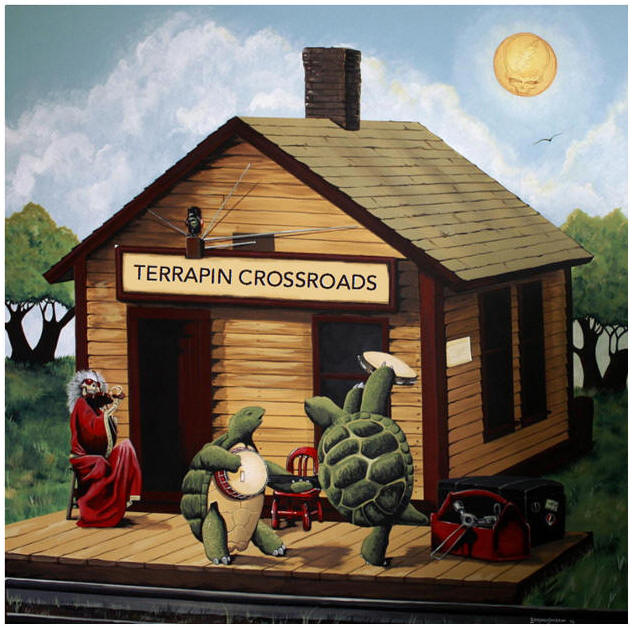 ---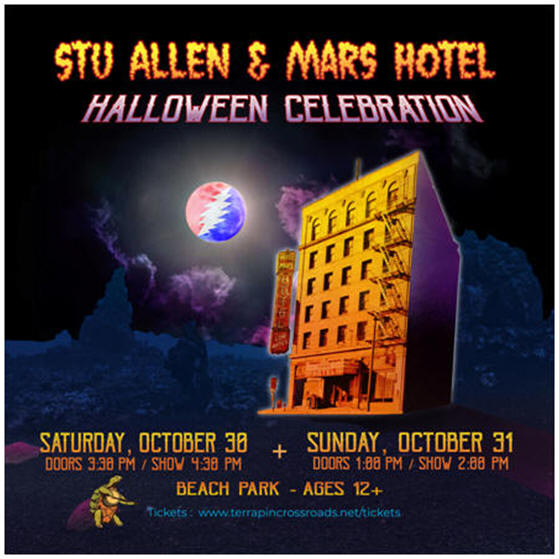 Stu Allen & Mars Hotel
@
Terrapin Crossroads, San Rafael, CA, USA
OCT312021
Set 1:
1.
The Last Time
(

The Rolling Stones

cover)
2.
It Takes a Lot to Laugh, It Takes a Train to Cry
(

Bob Dylan

cover)
3.
Easy to Love You
(

Grateful Dead

cover)
4.
Black-Throated Wind
(

Bob Weir

cover)
5.
Loose Lucy
(

Grateful Dead

cover)
6.
When I Paint My Masterpiece
(

Bob Dylan

cover)
7.
High Time
(

Grateful Dead

cover)
8.
Deal
(

Jerry Garcia

cover)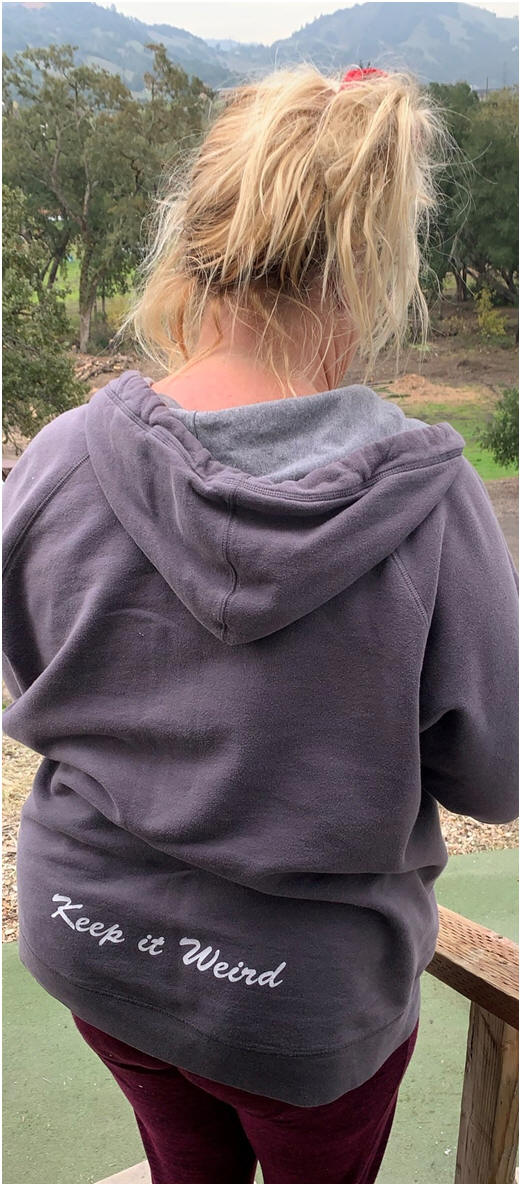 Set 2: WATCH->Deadheadland Television
Terrapin Crossroad's Backyard Stage, Beach Park, San Rafael California. 10-31-2021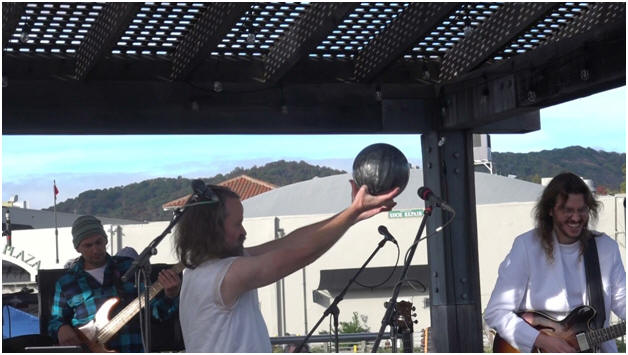 9.
Just Dropped In (To See What Condition My Condition Was In)
(

Kenny Rogers
cover)
10. Sugar Magnolia (Grateful Dead cover)
>
11. Scarlet Begonias (Grateful Dead cover) >
12.
Samson and Delilah
(

[traditional

cover)
>
13.
Blow Away
(

Grateful Dead

cover)
>
14.
Unbroken Chain
(

Grateful Dead

cover)
>
15.
Terrapin Station
(

Grateful Dead

cover)
>
16.
Days Between
(

Grateful Dead

cover)
>
17.
Not Fade Away
(

The Crickets

cover)
>
18.
Going Down the Road Feelin' Bad
(
Henry Whitter
cover)
>
19.
Not Fade Away
(
The Crickets
cover)
>
20.
Sunshine Daydream
(
Grateful Dead
cover)
Encore:
21.
Brokedown Palace
(

Grateful Dead
cover)
22.
And We Bid You Goodnight
traditional
cover)
23.
Box of Rain
(

Grateful Dead

cover)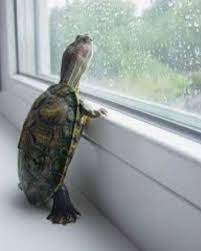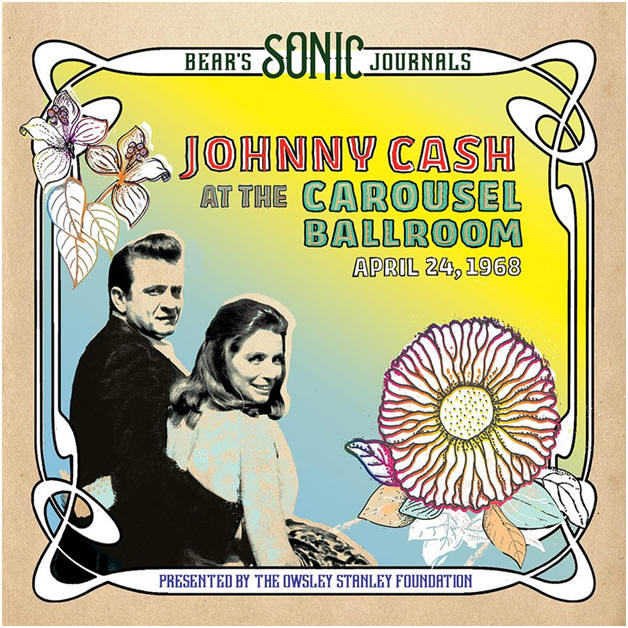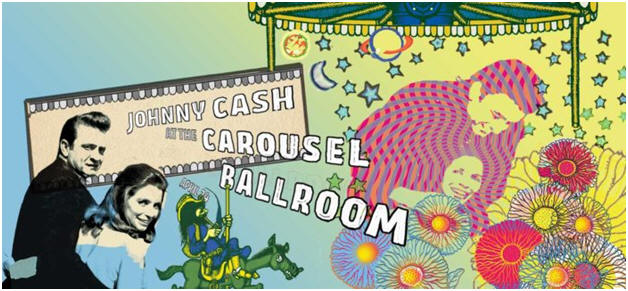 ---
Bob Dylan´s album released 6/ 19/ 20
Bob Dylan´s World Wide Tour 2021-2024
Tour begins November 2, 2021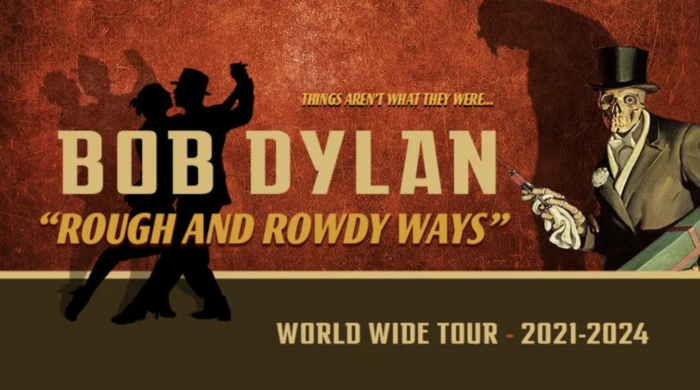 Current SETLIST / Review @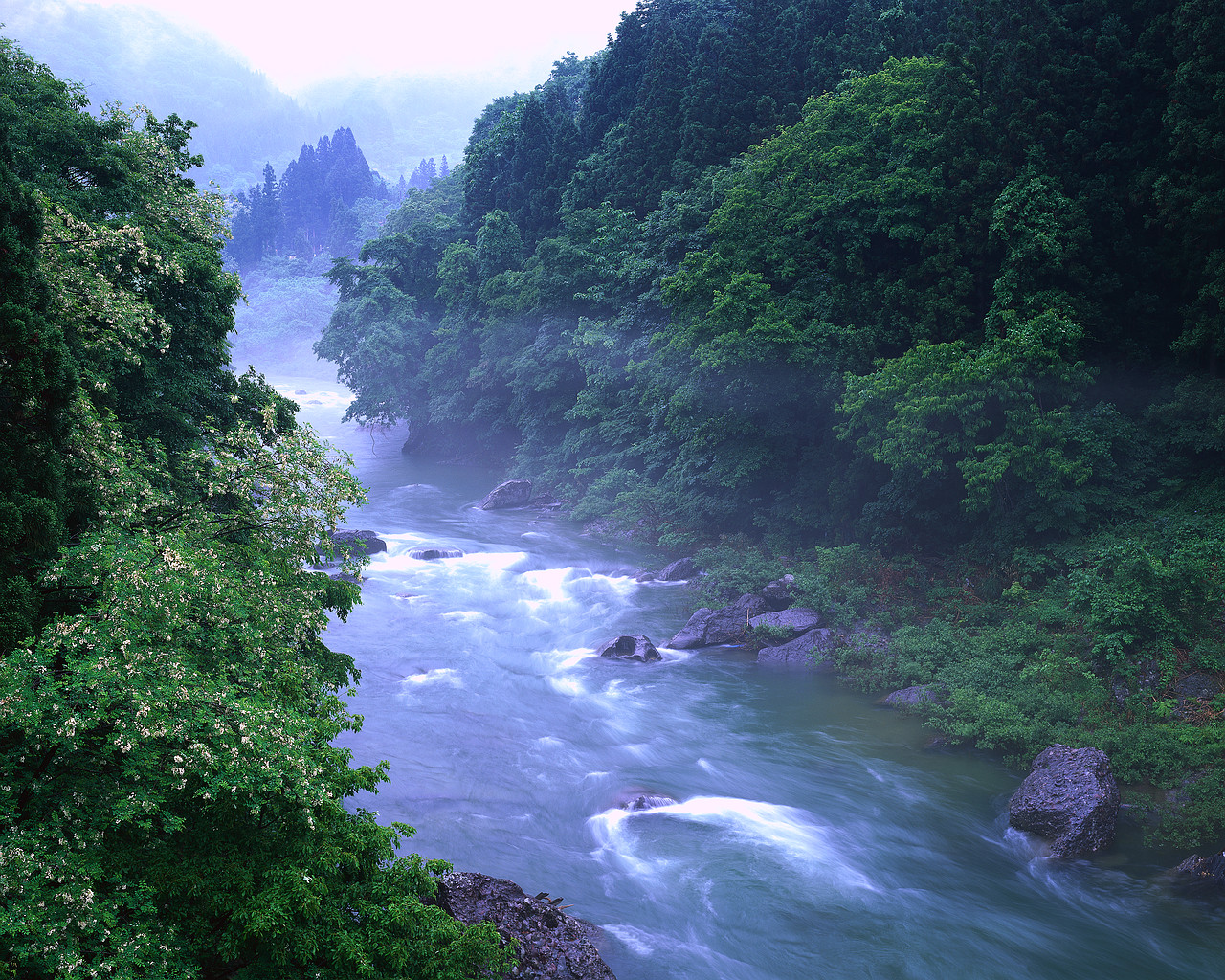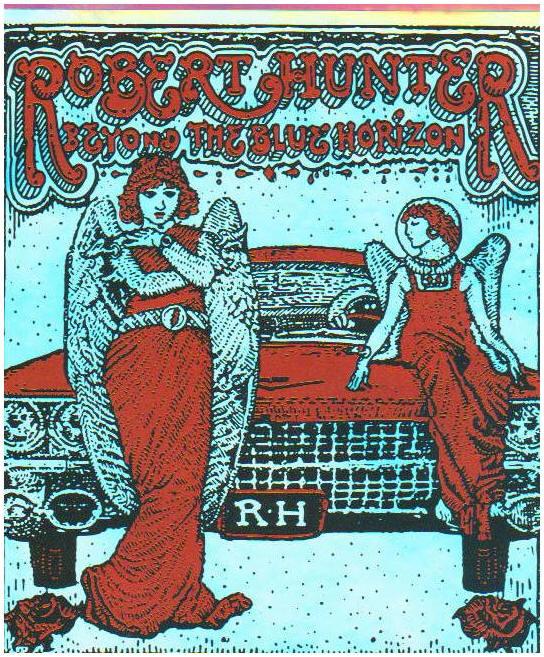 "Fill a need and find it."
"Total invention: something which fills a need which does not yet exist.
After Leonardo DaVinci´s invention of the parachute, the first airplane was as good as on the wing."
--Robert Hunter
"A good way to invent the future is to predict it."
--John Perry Barlow
"
find a need and fill it."
--Robert hunter
<![if !vml]>

<![endif]>
.name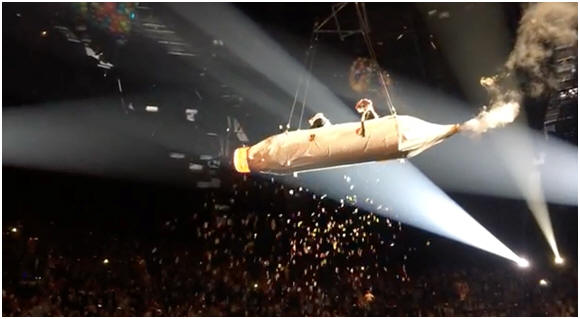 dead & company Flying Car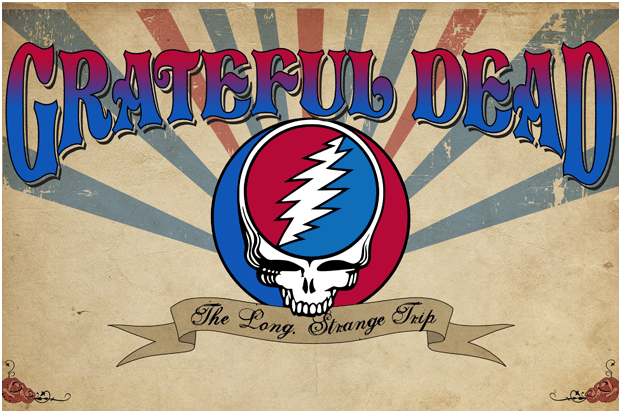 <![if !vml]>
<![endif]>
.com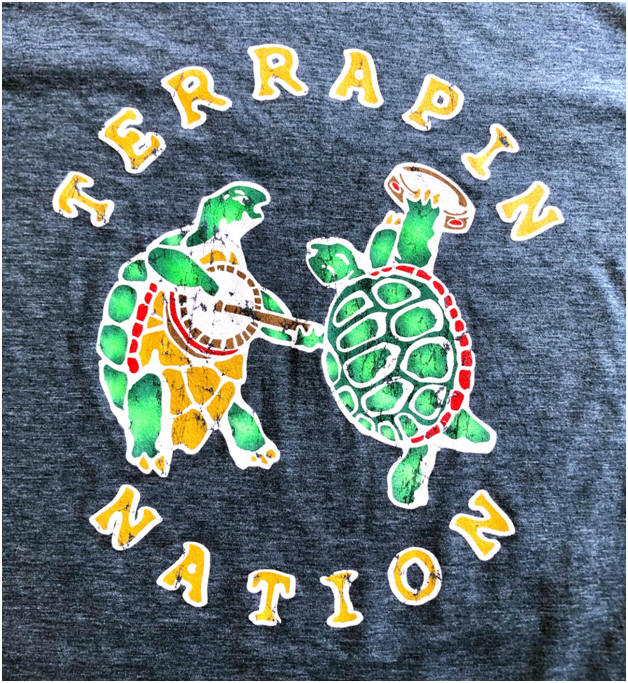 https://www.dead.net/deadcast/donna-jean
---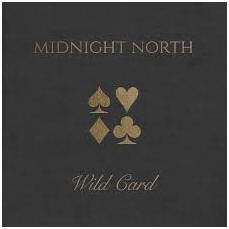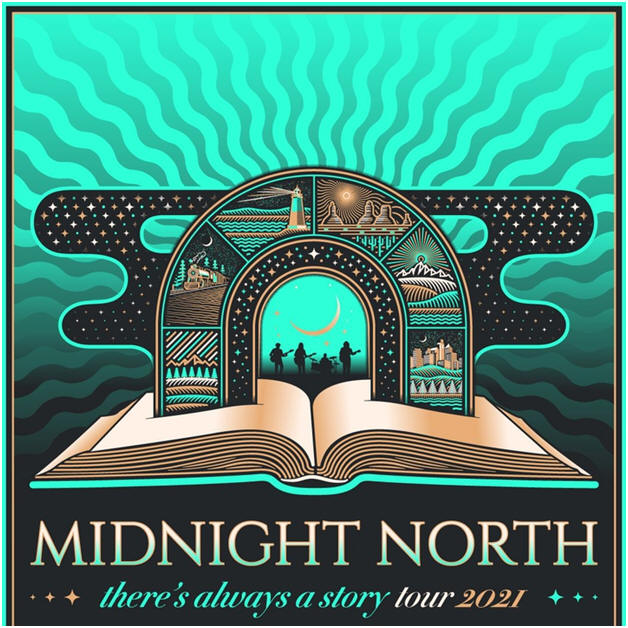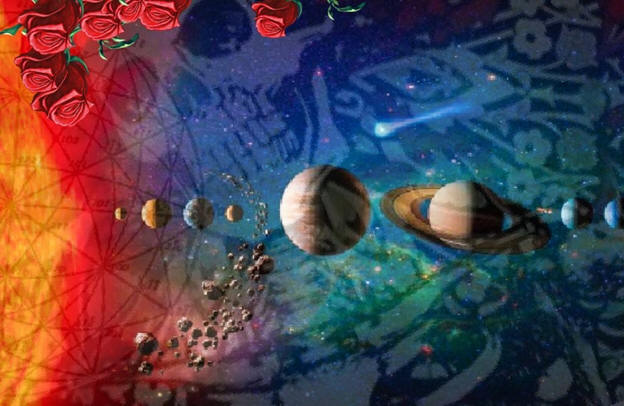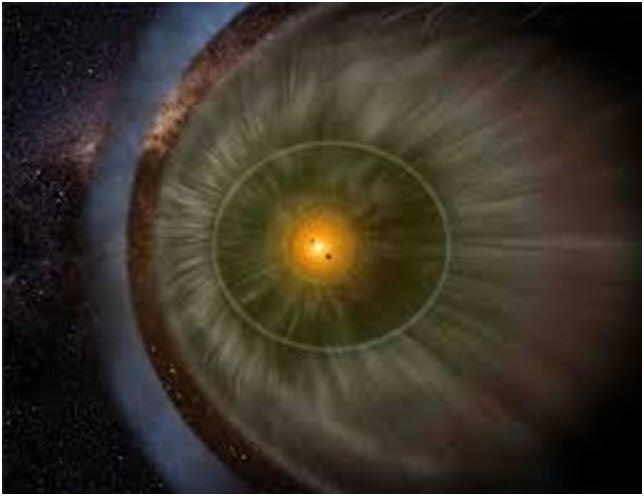 Snapshot of our solar system
captured by Voyager 1,
1st man-made machine to fly into interstellar space.
Have You Seen The Stars Tonight?
I'm sitting at a table directly across from Paul Kantner of the Jefferson Starship & Jefferson Airplane. He's reading the Chronicle and I'm playing one of the puzzle mazes. Paul's profile is facing me and he looks just like an alien with pins sticking out of his ears. I probably look the same to him because we are at an acupuncture clinic and I engage his attention and bring up my musical science fiction play, "RAINDANCE". In the play, extraterrestrial time travelers, seven sirens, intercept the Voyager 1 and capture the Golden Record and listen to it, including Chuck Berry's song "Johnny B. Goode", and when they arrive on Earth they become seven gypsy women who say in unison, "Take us to your leader, Johnny B. Goode". Paul and I talk about Jerry Garcia's love for science fiction, Blows Against The Empire, and Sirens Of Titan.
Golden Record Manual for Visitors from Interstellar Space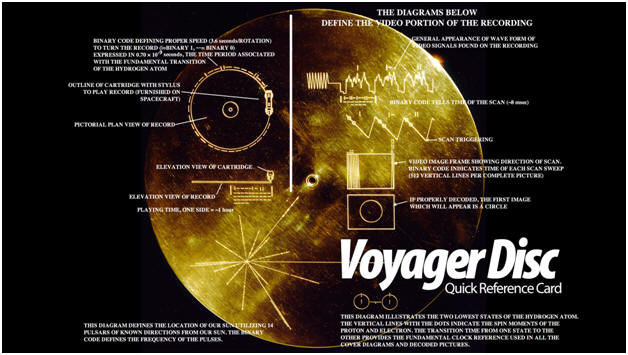 Thanks to NASA
---
RAINDANCE
THE PLAY
by Uncle John
Spanish translation by Tania Carrasco
Characters
Storyteller
Sundance
Raindance
Lady Liberty
The Joker
The Purple Sage
The Hermit
Daniel Rafael
Michelle
Pretty Peggy
Ida Red
Billy Dee
Jesse
Freya Chanteur
Johnnie Walker
Harry Jardiniere
Maria Bonita
Seven Gypsy Women
Bobby "Sugarfree" Sugaree
Rainbow
The Magician
Storyteller:
Harry Jardiniere met Johnnie Walker at the Alligator Bar & Grill.
He was drinking and smoking heavy & Johnnie was popping pills.
He heard the wear in his old friend´s voice.
Emotions were stirred echoing his words.
Johnnie Walker:
I´ve been shaken and frozen inside,
Withdrawn, broken like the ground;
I been lost in a sound surrounded and found.
I´ve survived the darkest night
Alone on the desert sand.
I´m not a fraud and I´m not a holy man.
Harry Jardiniere:
Point the way
Persevering for the day
To find
a job working
For a United States company.
Owed so many bills causing our countrymen´s ills,
I have to pay so I must sell the story.
They´re drowning in debt
Though they work through a sweat,
So I dug out a book of history.
You could see it repeat itself,
Down from the shelf,
Brought back a picture in my memory.
I was at a reunion and sang a lullaby.
They wanted to discuss modern times.
We went down to the pier with our fishing line
Recalling the gig at the time.
Storyteller:
Harry Jardiniere is host and with his half tank of gas,
Hums his harp dancing with the light glistening through his glass.
Harry Jardiniere (singing):
Someone buy two rounds & I´ll drink a toast to old Jim Bridger and to the band in the arena,
Where flower girls smile with their eyes at those passing by &
My lady Maria Bonita the Senorita,
She bathes in the soft moonlight &
Turns me away from the Margaritas,
Awakens and soaks up the sun in the shamrocks beneath her.
Storyteller:
No one could catch or match such
Succession of impressions in progression.
There was a wolf´s head in the passageway
With ringers on his fingers, muscles on his arms &
His songs played on the loudspeakers,
With the crickets in tune under the moon.
There were beautiful women, with purses, that would sway and swoon.
Four women horsing-around together,
Drinking up the time,
Waiting and juiced, ready and able,
They´re funny with an interesting line.
Lady Liberty:
It seems you can´t please everyone
& you don´t want to antagonize;
Everybody´s got so much to say
They could say better with their eyes.
Ida Red:
There are four queens in every deck,
Four kings in every scene,
Four aces in faces,
Four jacks in the right places.
Freya Chanteur:
The cost they share makes them feel bright blue.
If he had the chance, he´d make his dream come true.
No brazen anger, no nightmare trance,
No need to be strangers between the song and the dance.
Michelle:
Rainmaker, Rainmaker, shake that Rainmaker.
Make it rain a worthy treasure
For our dancing pleasure.
Rainmaker, Rainmaker, shake that Rainmaker.
Lady Liberty:
One Christmas eve I remember well.
Johnnie Walker called from his hotel.
(He said:)
Johnnie Walker:
It sure is hot here in Mexico &
This needle and grains just aren´t enough;
I used to spend Christmas as a family man;
Now I´m alone & on the edge of being a hollow man.
Lady Liberty:
Johnnie came home on New Year´s eve &
Paid the price of time,
And played a rhapsody in the rain
To this old heart of mine.
excepts from the play Raindance
ALL RIGHTS RESERVED.
---
excerpts from LAST FLASH OF THE GRATEFUL DEAD
by Uncle John
FARE THEE WELL
Celebrating 50 Years of the Grateful Dead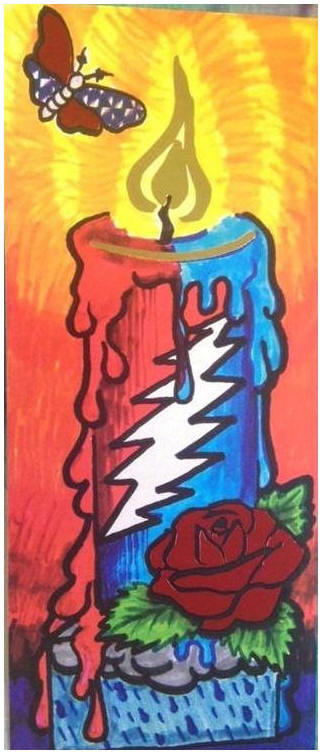 CALIFORNIA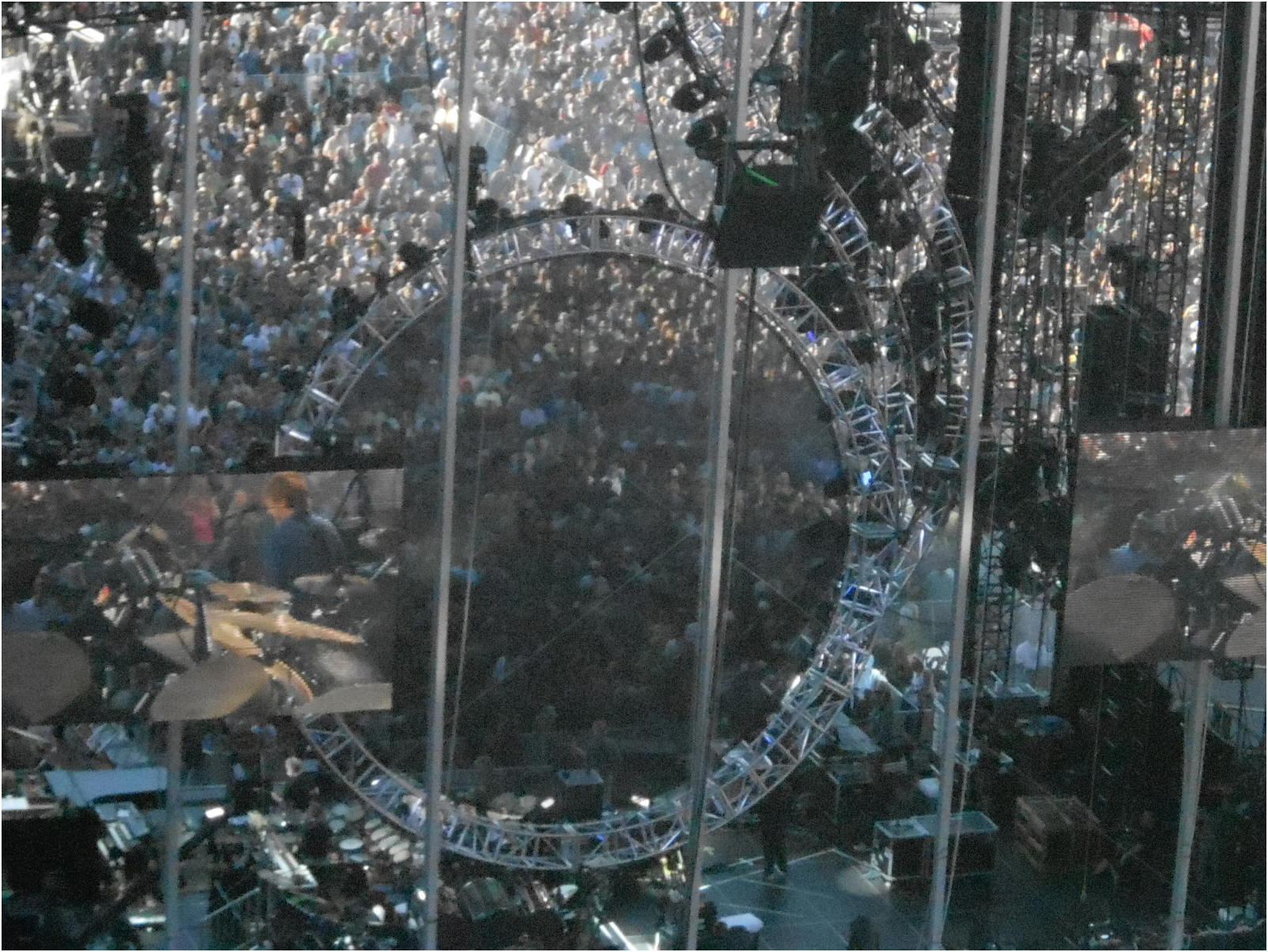 The last days of the Grateful Dead are full of the first. Their sound is distinct, loud and unique. They're not just another rock 'n roll band playing, but a musical collaraboration of intuitive consciousness, telepathic notes, energetic stimulation, stability, and balance we interpret in dance and spirit. We all recognize the Grateful Dead and their unique ability to be harmonious, focused, intense, with empathetic talent in collusion and cooperation, in a maze of transformation that speaks individually and collectively to each member of the audience.
It is early evening in Santa Clara, California, the first day of the Fare Thee Well shows, and the Grateful Dead take the stage in the twenty-first century for the first time. There is nothing like a Grateful Dead concert! It's a special, timeless feeling, intuitive moment, unity of spirit, gathering of the souls, grounded in vibration, with light and sounds to stimulate our senses, balance our emotions, displace our worries and fears, opening the well of inner kindness, smiling in the peace of our moments shared.
The grand finale staged five concerts in two cities with Jerry Garcia´s presence in spirit and songs felt throughout. They opened in California with Truckin´. The band played one their first cover songs, closing the first of ten sets with Noah Lewis' jugband tune "Viola Lee Blues". The band is playing its unique style of the song. Listening to the sweet spirits present, I hear Noah playing his harp in the background and Jerry Garcia jamming with the Jubilee band, when suddenly a giant esthetic rainbow appears in the sky, and the crowd is amazed. There's cloud cover in this time of drought, and a double rainbow appears while the band is still playing the end of its first set. As soon as the set ends, a few drops of rain fall on the crowd. A spectacular sunset follows.
Promoter Bill Graham famously said of the Grateful Dead "They're not the best at what they do, they're the only ones that do what they do."
The songs of the Beatles in the sixties liberated us, and the words and music of Bob Dylan understood us and brought revelation, but the sounds of the Grateful Dead, that country folk rock jazzy blues jam beat feel good band, transforms us.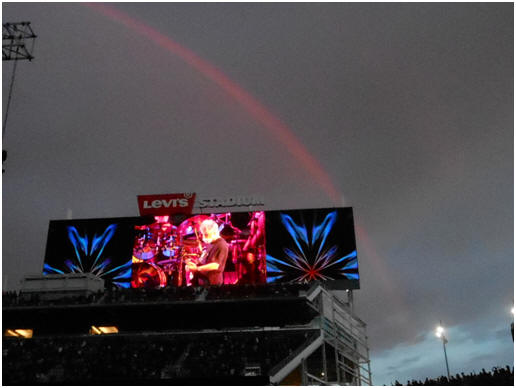 "The rainbow was real."
--Paul Hoffman, Lighting Director for the Grateful Dead
According to news reports that surfaced after this rainbow occurred in Santa Clara, California on June 27, 2015 during the Grateful Dead's show, it was unbelievable to some reporters who raised speculation it was a contrived event. There was a magnificent rainbow arching over the entire stadium, with perfect timing showing up during the final song of their first set on this first night of "Fare Thee Well", and morphing into a double rainbow. Billboard.com stated it was not Divine intervention or Mother Nature's unusual weather. One report claimed the Grateful Dead spent $50,000 to stage this rainbow. An ABC News report stated it was possible. "What a great way to create a buzz, for a run of shows that have been nothing if not buzz-worthy from their very first announcement." After all, the Merry Pranksters were there. According to reports, the Grateful Dead orchestrated this rainbow by placing 600 special lights on a building two miles away. Of course they had to bring in the cloud cover, and a few raindrops fell on this crowd in a rainless drought-stricken time, and for the climax, a spectacular incredible sunset fills the sky. Billboard did a retraction by quoting a Deadhead, "This is the band that jams with God."
CHICAGO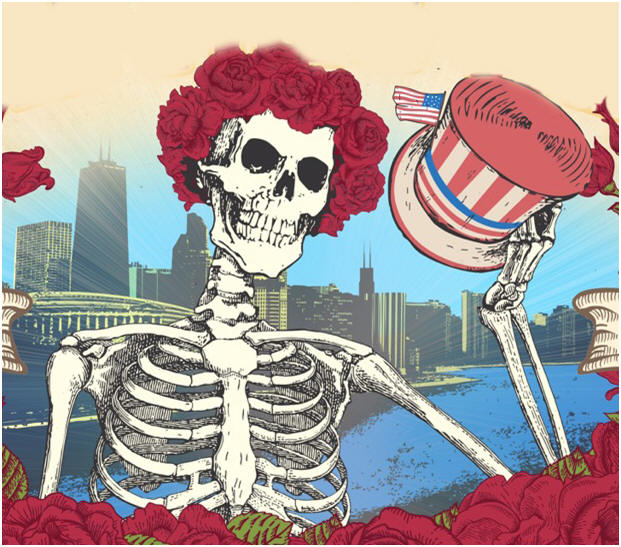 I am riding the elevated train in Chicago on the first night of the Grateful Dead's "Fare Thee Well" here. There's a group of black people surrounding this one older black man who's at the center of their group. One of them asks, "What's going on?" and another echoes, "What's happening here?" and the older gentleman responds, "Don't you know the Grateful Dead are in town, and that they're different from every other band that comes here? There's two reasons, one, the following they have, and two, the vibe. Even the big names like the Beatles and the Rolling Stones don't have this kind of following, and they don't have that vibe", he says with emphasis, and smiling.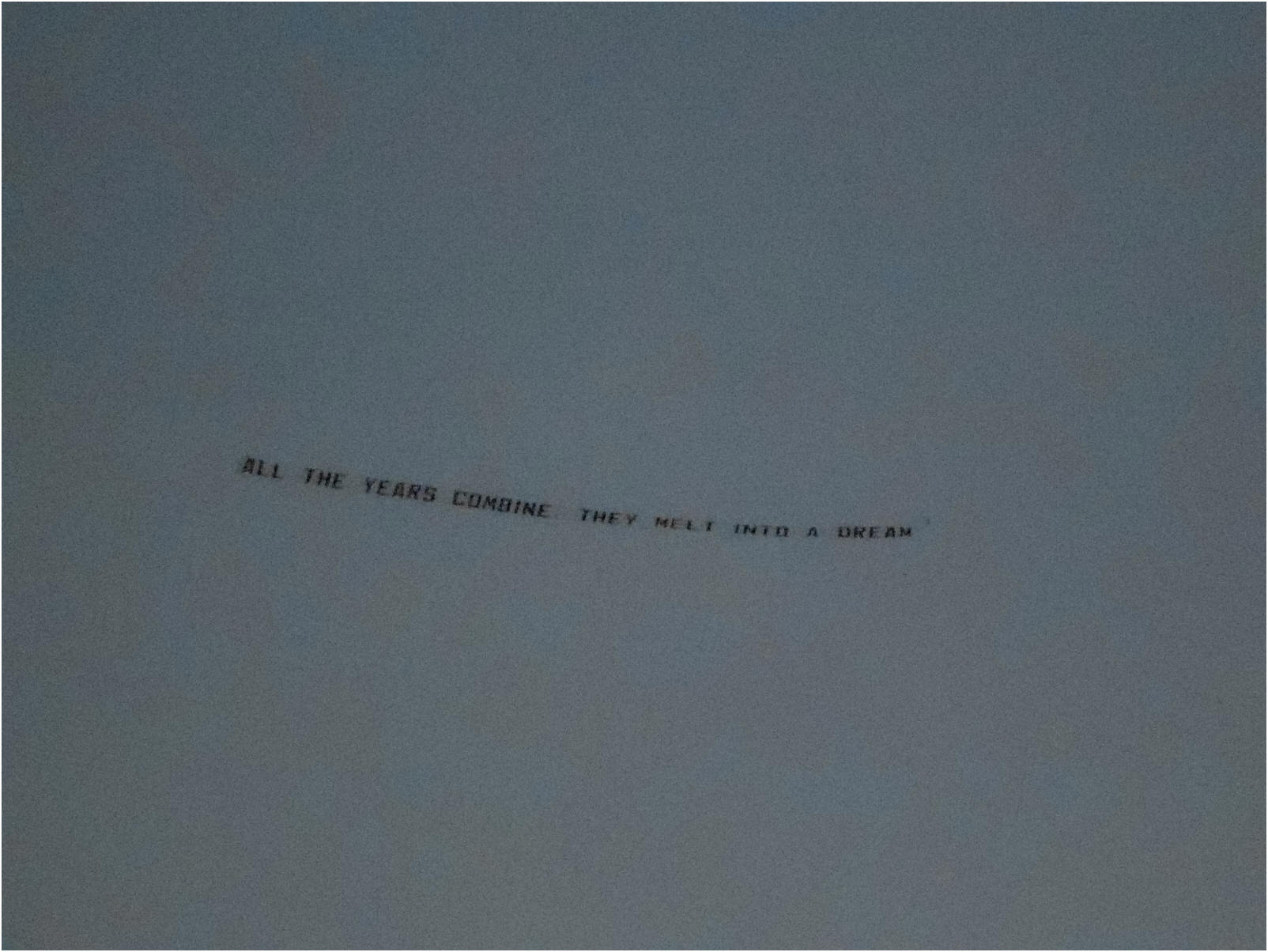 © 2021 SPECIAL PERMISSION
ALL RIGHTS RESERVED.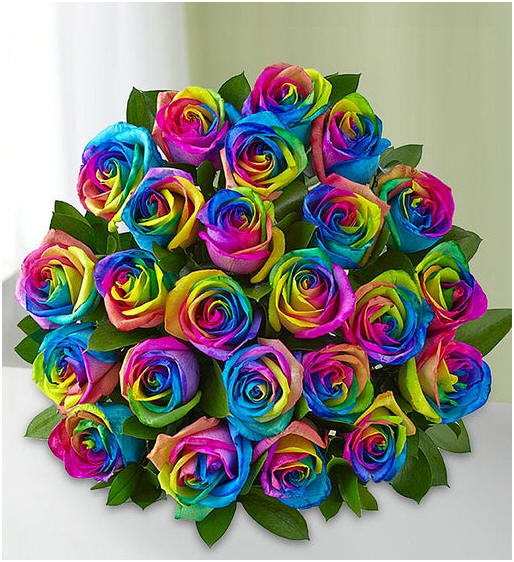 UNCLE JOHN'S BLOG @ http://www.air.bz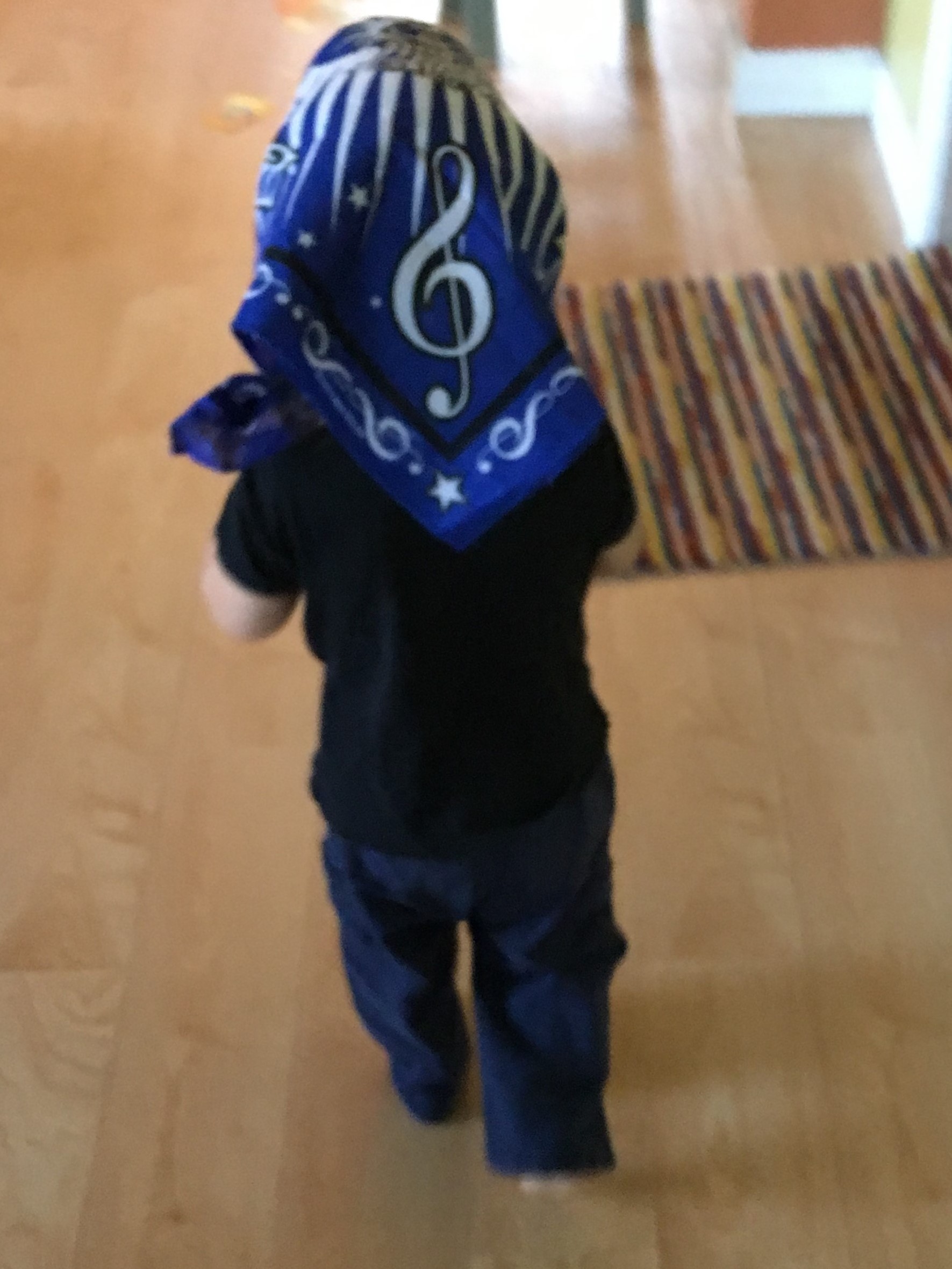 ALL MATERIAL IN THIS WEB SITE PROTECTED BY:
THE DIGITAL MILLENNIUM COPYRIGHT ACT,
THE COPYRIGHT LAW OF THE U.S.A.
AND BY INTERNATIONAL TREATY PROVISIONS.
ALL RIGHTS RESERVED.