<![if !vml]>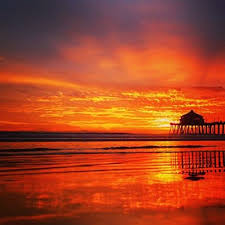 <![endif]>UNCLEJOHN.ORG<![if !vml]>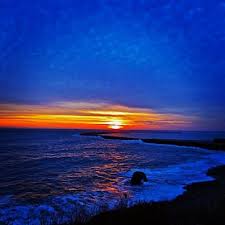 <![endif]>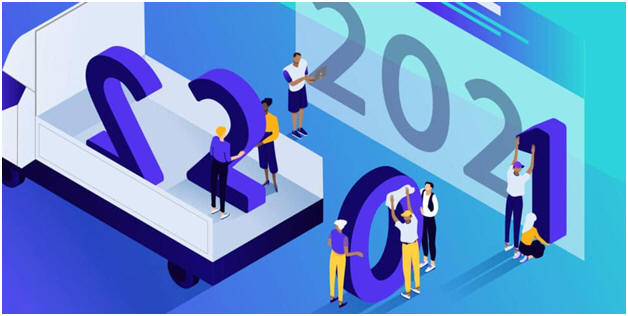 <![if !vml]>
<![endif]>

THE WAY YOU ARE

by

Uncle John

I am prepared against the day of battle
Know just what to do
Taking writing lessons
Going back to school

You see man with his problems
His faith in short supply
Living in a world
Cursed to die
There's hope inside
A song that I heard tonight
When the Lord within my heart moves
The light becomes bright
Reflective swords
That brought the dark night
Shine inside
Like a soft candlelight

I called the smartest phone
I said Lord, here we are at home
We need you now we're all alone

The writer writes
About brother and sister
He calls them Apollo and Artemis
Apollo is like the sun
In his work and in his smile
In his family in his son

Artemis love is like a magnet
For the writer she is the muse
She is aesthetic
And majestic
Wonderful
With chemistry too

China Cat Sunflower

<![if !vml]>
<![endif]>
This photo of "Cats" represents approximately 150 x 300 miles
The NASA photograph captured these images of "cats" in space.
Photo, Courtesy, NASA
You can not erase me
From her heart
As soon as the other girls find out
Come and start the conversation
"Now you're going to stop waiting for her
And let me catch you "
Maybe Mars is not far enough to run
"Who is the girl in the blue dress?"
They ask
You have heard the song
"C.C. Rider"?
It was followed by "Devil With The Blue Dress On"
I remember the story told by the invisible man
On the blue planet of Neptune
And as a cat had taken him there
He was in Chapala Lake in Mexico
And here comes the seed of the song "China Cat Sunflower"
While the cat takes him to Neptune and the cats in the rainbows there
I'm looking for my red eyes to turn blue
I remember that I told Gina
"Your eyes are blue today"
"I have café eyes," she says
"It's Chee-na" says Gina
"Cheee-na!"
"Oh, you mean Chi-na"
"Yes!"

The invisible man took those words and mailed them to the Grateful Dead and they had their first song
"China Cat Sunflower"
They paired it with the traditional
"I know you rider"
Standing on the Moon
<![if !vml]>

<![endif]>
I'm not a Romeo
I do not want that fate
A simple twist you know
The fruit that she gave me I ate

Now we laugh and cry
Sometimes we wonder why
What happens with time
In the space where people die
Where it is no longer unknown
He is not alone anymore
I'm back at home
Where everyone looks at their phone

Going to the mountain
Where I remember about
Walking on the moon
Can I see your prints there?
I ask the invisible man
Humming a melody

"A beautiful view of heaven
But I prefer to be with you
Standing on the moon
I have no cobweb on my shoe
Standing on the moon
I feel so alone and blue
I see the Gulf of Mexico
As small as a tear
The coast of California
It must be somewhere over there"

I remember the last time I came to this mountain in Colorado
It's a long, steep journey to the Red Rocks amphitheater
Then you have to climb a thousand steps
The air is super thin
Furthur with Bobby and Phil are playing tonight
I'm near the backstage door when the vocalist Jeff Pehrson comes walking and I introduce myself
He asks me if I have noticed the moon today
I agreed with him that it is amazing to see the moon in this place
He tells me he asked Bobby and Phil if they would do the song> Standing On The Moon <tonight, even though it was not on the song list
It's like he knows what I have in my pocket
"Did you see that moon?" he asks me again
Jeff says he needs to get back on stage and mentions the moon again
In my pocket there is a book of matches of the Apollo 14 mission to the moon, from NASA
It has passed through space to the moon and back home
They say you can not light a fire on the moon
The flames of fire do not rise there
I give the book of matches to Jeff
I'm not running away
From what I feel inside
I'm letting it go
The girl with café eyes
She taught me about love
She showed me at night
She showed me the difference
Between darkness and light
When I was in ignorance and pain
She brought me change
God knows that I will never be the same
WEB.Irish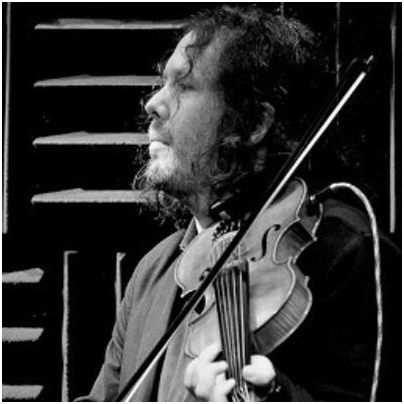 coming soon:
True Stories
David Nelson & Robert Hunter
Van Morrison
Shana Morrison
Jason Crosby
<![if !vml]>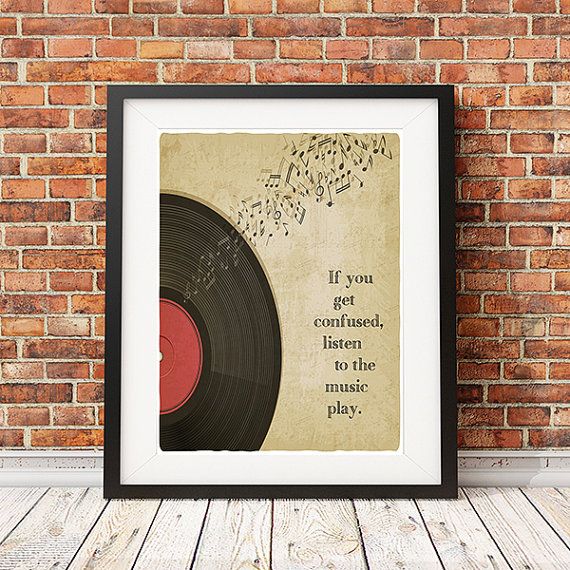 <![endif]>
TOUCH OF GREY
by Uncle John
It took the Grateful Dead 22 years to get a top ten hit, "Touch Of Grey", from their album "In The Dark", on the Billboard charts.
I'm riding with Bob Weir in his car in San Francisco one sunny autumn afternoon. We're talking about songwriting and how do you write a top ten hit. While he's driving, Bobby is talking about having a hit on the radio and how the Grateful Dead would like to make one of those. Suddenly, he calls my attention to the car in front of us. The license plate reads "HIT".
"Is that God or coincidence?" Bob asks me.
One of the weirdest miracles I've seen in my life happened one night when I am driving my cousin, David Remillard, home from a Jerry Garcia concert in Albany, New York. David is a local firefighter who lives on the same farm he grew up on in Schaghticoke, N.Y. On the ride home, we talk about the Grateful Dead and God. I share with him that the Grateful Dead are different from any other band because of their spirituality, songs referencing the Bible, their universal reach, and love for all the cultures of mankind.
We ride through Mechanicville, then get on a long road leading to Schaghticoke. It's a new moon and cloudy night and there are no lamps or lights out here. I'm talking to David about God because he's become a disbeliever. I share stories about the Grateful Dead who have helped me understand without question, the existence of God and the Devil. Suddenly, the car stops and we're out of gas. I've never seen it this dark outside and there are no vehicles in sight.
We have a flashlight, get out in the darkness, and walk around the car in the middle of nowhere. On the side of the road is a clear plastic bottle with something of amber color in it and my cousin says "Johnie don't touch that. It's somebody's urine." It's a gallon container and I uncap it. "It's gasoline" I tell him. "No it's not, it's somebody's piss," he replies. "We'll see when we put it in the tank." He is in shock when the car starts, and I am amazed as the radio comes on and the Grateful Dead's top ten hit "Touch Of Grey" is playing "We will get by, we will survive."
"Is that God or coincidence?" I ask David
<![if !vml]>
<![endif]>
"The rainbow was real."
--Paul Hoffman, Lighting Director for the Grateful Dead
According to news reports that surfaced after this rainbow occurred in Santa Clara, California on June 27, 2015 during the Grateful Dead's show, it was unbelievable to some reporters who raised speculation it was a contrived event. There was a magnificent rainbow arching over the entire stadium, with perfect timing showing up during the final song of their first set on this first night of "Fare Thee Well", and morphing into a double rainbow. Billboard.com stated it was not Divine intervention or Mother Nature's unusual weather. One report claimed the Grateful Dead spent $50,000 to stage this rainbow. An ABC News report stated it was possible. "What a great way to create a buzz, for a run of shows that have been nothing if not buzz-worthy from their very first announcement." After all, the Merry Pranksters were there. According to reports, the Grateful Dead orchestrated this rainbow by placing 600 special lights on a building two miles away. Of course they had to bring in the cloud cover, and a few raindrops fell on this crowd in a rainless drought-stricken time, and for the climax, a spectacular incredible sunset fills the sky. Billboard did a retraction by quoting a Deadhead, "This is the band that jams with God."
World Ambassador for Reggae Music
BOB MARLEY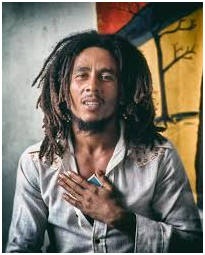 "Give thanks and praise to the Lord and I will feel all right;
Let's get together and feel all right.
Give thanks and praise to the Lord and I will feel all right;
Let's get together and feel all right."
Excerpt from the album EXODUS by Bob Marley named by TIME magazine as the greatest album of the twentieth century.
Remembering bob marley on the 40th anniversary of his passing May 11
by Uncle John
Meeting Bob Marley is a special and profound experience. The night before I had performed his song "No Woman No Cry" at The Sweetwater in Mill Valley, California, with guitarist Gary Sangervasi. Gary is one of the best reggae sound and rock players I know. I met him when I taught high school poetry in San Francisco and he was one of my students. Gary comes with me to Solomon's Tower in San Francisco where we meet Bob Marley. Marley's music plays in the background of the record store. Bob's hips are swaying in rhythm to the music. There's more to his presence than his dreadlocks, being a man of creative passion with a genuine outpouring of love. He captivates my attention & there is a deep spiritual seeking in his eyes, and the graceful motion of his hips, and in his simple smile there is peace about him, even though he has cancer.
Bob is dancing in front of me and Gary, and writes a note and hands it to me:
<![if !vml]>

<![endif]>
Bob Marley's inceptive spiritual orientation is as a Christian, and he performs Biblical songs like "The Lord Will Make A Way". Influenced by Ethiopian illustrations of a dreadlocks Jesus, and incited by Rastaman Mortimo Pianno, Marley recorded an obscure first record, adapting the doo-wop hit "Crying In the Chapel" and changing it to "Selassie In the Chapel". The soul searcher who's early acoustic gem "Pray For Me" saw himself as a soul singer in the genre of rhythm and blues, and inspired by the ska vibration and tempo, and African-Jamaican folk drumming, a new unique soulish sound called reggae is born.
In Ethiopia, 1930, RasTafari Makonnen, became "His Imperial Majesty Emperor Haile Selassie, king of kings, lord of lords, the conquering lion of the tribe of Judah", from the house of David and claims his lineage with King Solomon and Queen Sheba, the 225th restorer of the Solomon dynasty, a throne 3000 years old, the throne of God on earth, promised by God to endure as long as the sun and moon.
"Once for all, I have sworn by my holiness - and I will not lie to David - that his line will continue forever and his throne endure before me like the sun; it will be established forever like the moon, the faithful witness in the sky." (Psalm 89:36-37). Some consider him the promised messiah. They quote Jeremiah 23:1-8 to justify their belief that the scattered flock of Africans would be righteously restored, and his followers look to him and call themselves "Rastafarians". They believe Jesus looks like them. In the climate where Jesus grew up his skin was tan dark, his hair long. They wear a mane of dreadlocks, the ultimate symbol of their independence from Babylon. Reggae music is their conscious vessel to spread their message. They say they are faithful to living life according to the Bible. They adhere to a principled code. They study the Bible from an Afro-centrist view. They read of Moses marriage to an Ethiopian woman, and how Christ's apostle Philip baptized an Ethiopian Jew on his way to Jerusalem (Acts 8:26-40). They begin to see themselves as a remnant to be recovered.
Jeremiah 23 also cautions about false prophets and deceit in the heart. The Bible also warns us about idolatry, and idol worship as irrational, degrading, demonic, defiling, enslaving, and abominable. Idols can be anyone or anything, whatever elevates itself equal to or above God, in whatever form the object of worship takes.
Emperor Selassie made a historic visit to Jamaica in 1966, and for the first time saw people, Rastafarians, worshipping him as God. The emperor, a true Ethiopian orthodox Christian, was deeply dismayed. In Kingston, at a news conference, he tried to dispel the myth, that they might renounce their idolizing him as a Divine human. RasTafari said: "I am a man, and man cannot worship man."
Bob Marley is an international icon, but his pursuit of God is genuine and no one can deter him from this true path. Seven months before he passes away from cancer at the age of 36, he renounces the Divinity of Selassie and is baptized into the Ethiopian Orthodox church. The Archbishop christens him in the chapel with a new name, "Berhane Selassie", meaning "light of the Trinity". He hugs his family and they weep together for about a half an hour that day. On his dying day, His final words to his son Ziggy were "Money can´t buy life." Bob stretches out his hand and his last words are "Jesus, take me".
Cumberland Blues
by Uncle John
Phil Lesh of the Grateful Dead and members of the Terrapin Family band are playing their first concert in this new post pandemic year on April 1st, 2021 under the sun at Terrapin Crossroads in San Rafael. The band, with Stu Allen on guitar, are playing "Cumberland Blues" from the Workingman´s Dead album and I´m outside the gates without a ticket standing in the road by the canal listening to the show. Many in kayaks or paddle boards are in the canal. I notice this giant bird with broad wings flying rapidly from the stage area over the canal heading straight towards me. I hear an eagle´s whistle and I assume it´s an eagle until I later look up and see it´s a red tail hawk. I´m looking straight ahead and can feel the bird hovering just over my head. I don´t look up or at the crowd but I feel their eyes on this bird. I hear a couple people call my name and then someone shouts loudly, "It´s Jerry Garcia!"!
It´s a Holy Ghost moment! I´m standing at Terrapin where the roads intersect crossing paths with a bird. This song reminds me that this Grateful Dead sound is in interstellar space.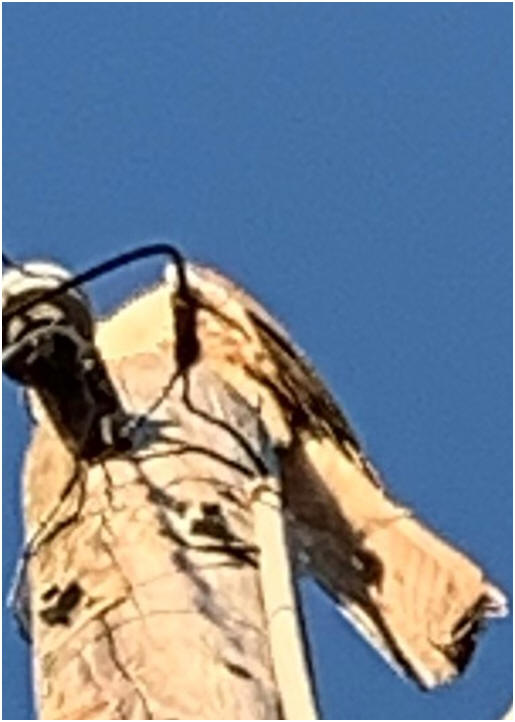 The spirit of Garcia is strong wherever Grateful Dead band members are playing. He shows up at Midnight North too. Sometimes his presence is so real I expect him to show up on a flying horse. I am standing next to a pole and I hear the bird move upward and I look up and see him perch on top of the pole. The red tail hawk is as glorious as the luminous day. He has come to clear the air as a guide with vision, an honest messenger. His message is "let your creative spirit flow". He is the gatekeeper to the future who knows the time and the season.
"Does the hawk fly by wisdom?" asks God in the Bible. Not by the prudence of men. He shows us signs in difficult times with the clear sight and sharp sound of a wise, eternal, holy and incomprehensible God.
There is nothing like the Grateful Dead experience!
CLUES TO OUR EXISTENCE
Songs by Uncle John
Spanish translation by Tania Carrasco
Mystery Rivers*
Sing You A Sweet Song Now Momma*
Poker Face*
Showdown*
The Lover
Let The Good Times Be *
Clues to Our Existence: Part 1 Metamorphosis*
Clues to our Existence: Part 2 Butterfly*
Hello to My Heart*
Home Sweet River
Peace to All Who Enter Here
Wedding Band*
Tombstone (The Fool´s Journey)
Me & Casey McAllister*
Gambling Man
Singing In The Band
Dune*
The Moon
The Awakening Sun
The Journey=
The Dancer
Sunrise Lady*
The Hunter*
Twenty-two Roses+
=live reading@ Sweetwater Music Hall, Mill Valley, California, October 21, 2019
I wrote these songs in the 1970´s, all of them inspired by the Grateful Dead, except for "Dune", an interpretation of science fiction writer Frank Herbert´s book, Dune.
I am not a musician because I don´t have the ear for music. Whenever I been on stage with a guitar I had to rely on other musicians to tune it for me. Even with the new tuning devices, I still can´t get it consistently precise. I was fortunate to have professional vocal lessons that enable me to be a singer.
These 24 lyrics (light editing of the originals) will be published this year. The songs listed with an asterisk * are the songs I wrote music to and hoping to record these songs. I was inspired to learn the guitar by Chuck Berry. Back then, I saw him at the Golden Gate Racetrack in Albany California one afternoon and this simple man who travelled with a guitar, and relied on local high school musicians to be his backing band wherever he showed up, showed me what was possible. I learned to play "Promised Land". The chords in his songs were easy to learn and the Grateful Dead added some of his songs to their repertoire. This encouraged me to write music to my poetry and lyrics. The arrangement+ for "Twenty-two Roses" is with Bob Weir.
--Uncle John, 3/15/21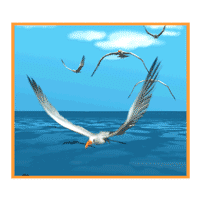 UNCLE JOHN.org
When The Moment Comes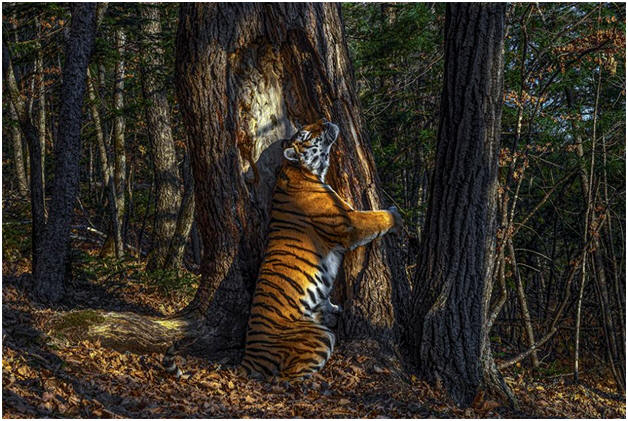 The Embrace by Sergey Gorshkov, Russia
2020 Wildlife Picture of the Year
He set up a camera in the remote wilderness and it captured this picture
Me & Casey McAllister
Lyrics & Music by Uncle John
Back when the time
That the wheel stood at ten
Me & Casey McAllister
Were brothers from the pen
Now Casey was a good man
Even though he had done time
Even when they treated him badly
He was always kind
Me & Casey would often dream
That there would come a time
When we could live like children
& let everything be so fine
We were playing in the sand
& running under the moon
His momma calls out to him
Said son be home soon
He said now hey momma
He said momma please listen
If I don't watch my step
I'm gonna end up back in prison
Now this was two years ago
In the town of Ontario
When I jumped over the fence
And ran on down the road
And ran back into Casey
Who says listen here you bird
You might have jumped over the fence
But you can't jump off the world
And we'd go & gather roses
By the cemetery trail
Rejoicing each & every day
That we'd been out of jail
Now me & Casey were brothers
But not in the usual sense
We travelled to the mountaintop
& shared time in the pen
One day we sat down with a deck of cards
I drew the king he made
But the queen of his heart
Soon came to his aid
Casey chased that lady
All the way to Frisco bay
And he came back again
With the sun shining through the day
When we found a balance
That we know we'd never lose
We woke up with the morning
Every day was ours to choose
Now me & Casey were brothers
But not in the usual sense
We travelled to the mountaintop
& shared time in the pen
We'd go riding in our chariot
And let our hearts shine
Now Casey was a good man
Even though he had done time
RIVER IN TIME
Poetry by Uncle John
I am a man in pants in a spiritual trance
I´m here for the story as I listen and dance
As I channel her thoughts under the sun
Overlooking the riverbanks of fun
Love is burning in the hearts of youth
Learning as they grow
In the rhythm of the river´s flow
Keeping the sun aglow
Walking in truth
With each new moment you live and you live
You are forgiven when you share your time
The trees grow to become the pages of your life
The key to the future is there just ahead
The child holds the world in the realm of his hand
It opens to a heart with wings
On a river of riddles
He sketches a drawing of the return of spring
It makes me dance and her sing
Everyday the sun rises
Never is it late
New as a song
Star of the morning
These are thoughts going through my mind as I walk
Follow you when you talk
Makes me smile and rhyme
When the heart moves in rhythm with the mind
Love becomes a river in time
<![if !vml]>
<![endif]><![if !vml]>
<![endif]><![if !vml]>
<![endif]>
WOLF MOON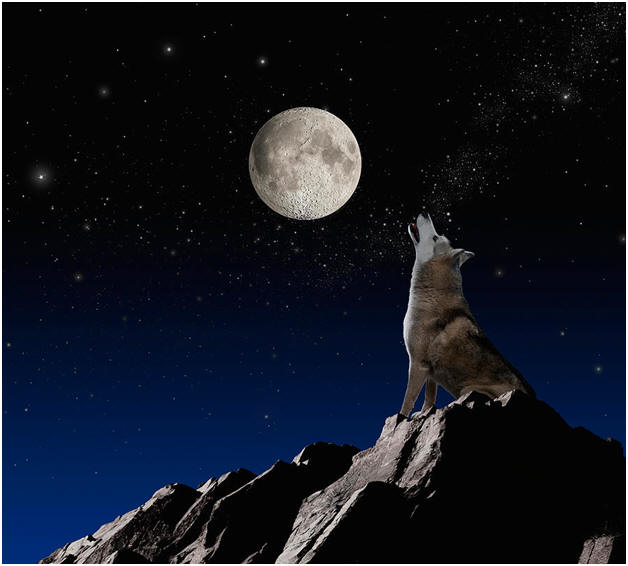 Photo by John Lund
It´s January 28, and I´m awake at 2 am when I hear this loud whining crying human sound that seemed to come from inside the house, then another sound that is like a growling animal sound, loud, but I´m still focused on the darkness inside, searching for the sound. Then I realize it´s coming from outside, and I open the blinds to look out the front window, and I see a wolf standing at the edge of the sidewalk in front of my door, his long snout angled up, howling at the moon. Wolves are very rare in California, but I know this one resides locally. I listen to the howling like it´s music and I´m surprised no one else is awake. Is this a sign? A few years ago there was a mountain lion in the same spot in front of my doorway. It reminds me of Aldo Leopold´s lesson about wolves in "Thinking Like A Mountain" that characterizes ecological thinking. "Only the mountain has lived long enough to listen objectively to the howl of a wolf." Having once believed that the eradication of predators, the wolf and mountain lion, would preserve the deer, but didn´t recognize the imbalance it caused, Aldo transformed his thinking to recognize the wolf with a sentiment of ecological integrity. He understood the nature and mystery of the howl. I listen for several minutes, amazed that the animal does not go away, and the howling is louder than any other animal I´ve heard outside. I ran to my room to get my phone to realize I could take a picture. I looked through the peephole of the door and he´s in the same position howling, and as soon as I open the door, the wolf runs away. I didn´t realize it was January´s Full Wolf Moon until I read Bob Weir´s twitter feed when I got up:
"Welcoming in the first Wolf Moon of 2021! Occurring in Leo, it's said to be the luckiest and most prosperous day of the year. The sun shares its light with the generosity of Jupiter, marking new and bright beginnings..."
Ain´t no time to hate
Barely time to wait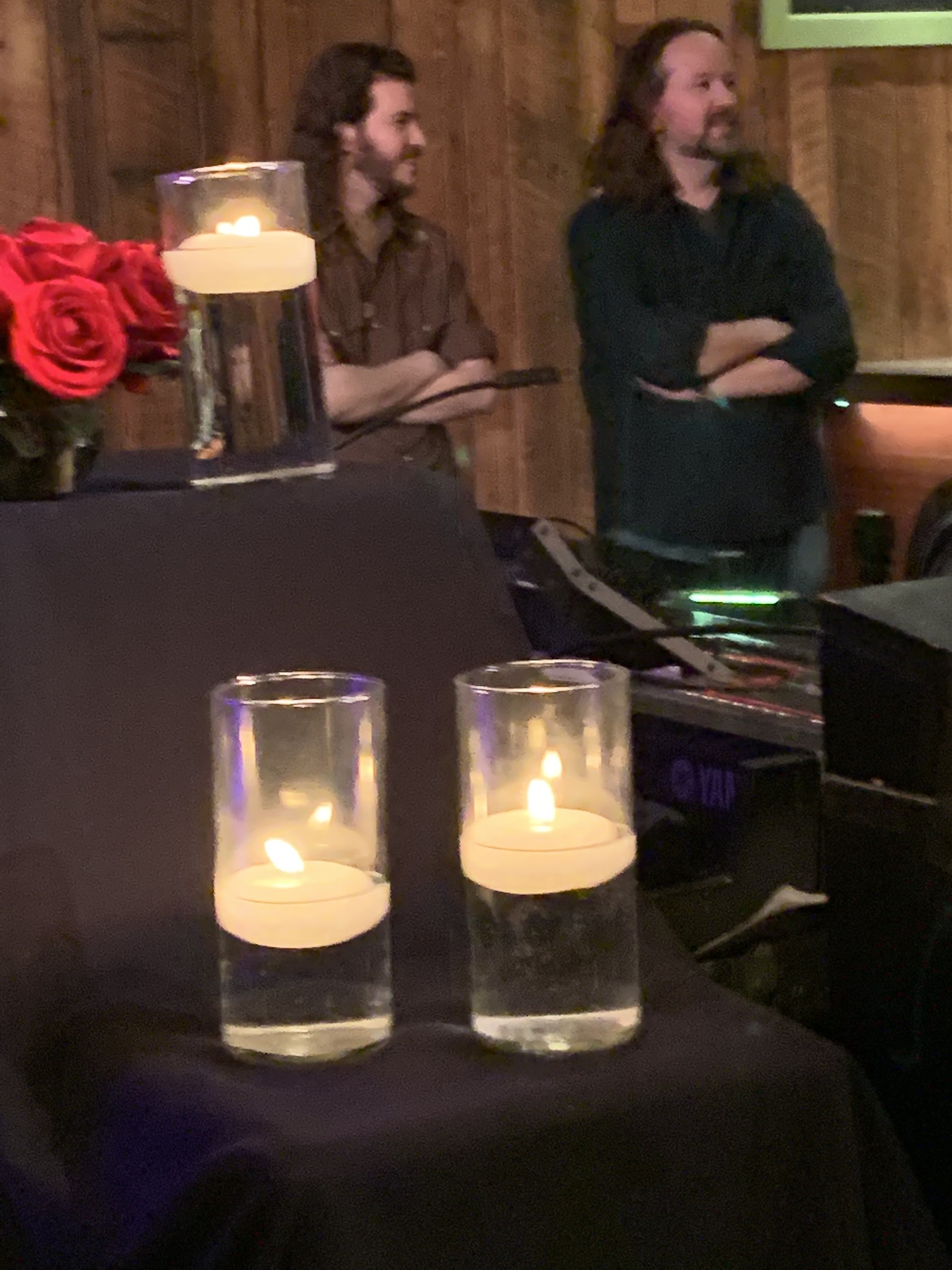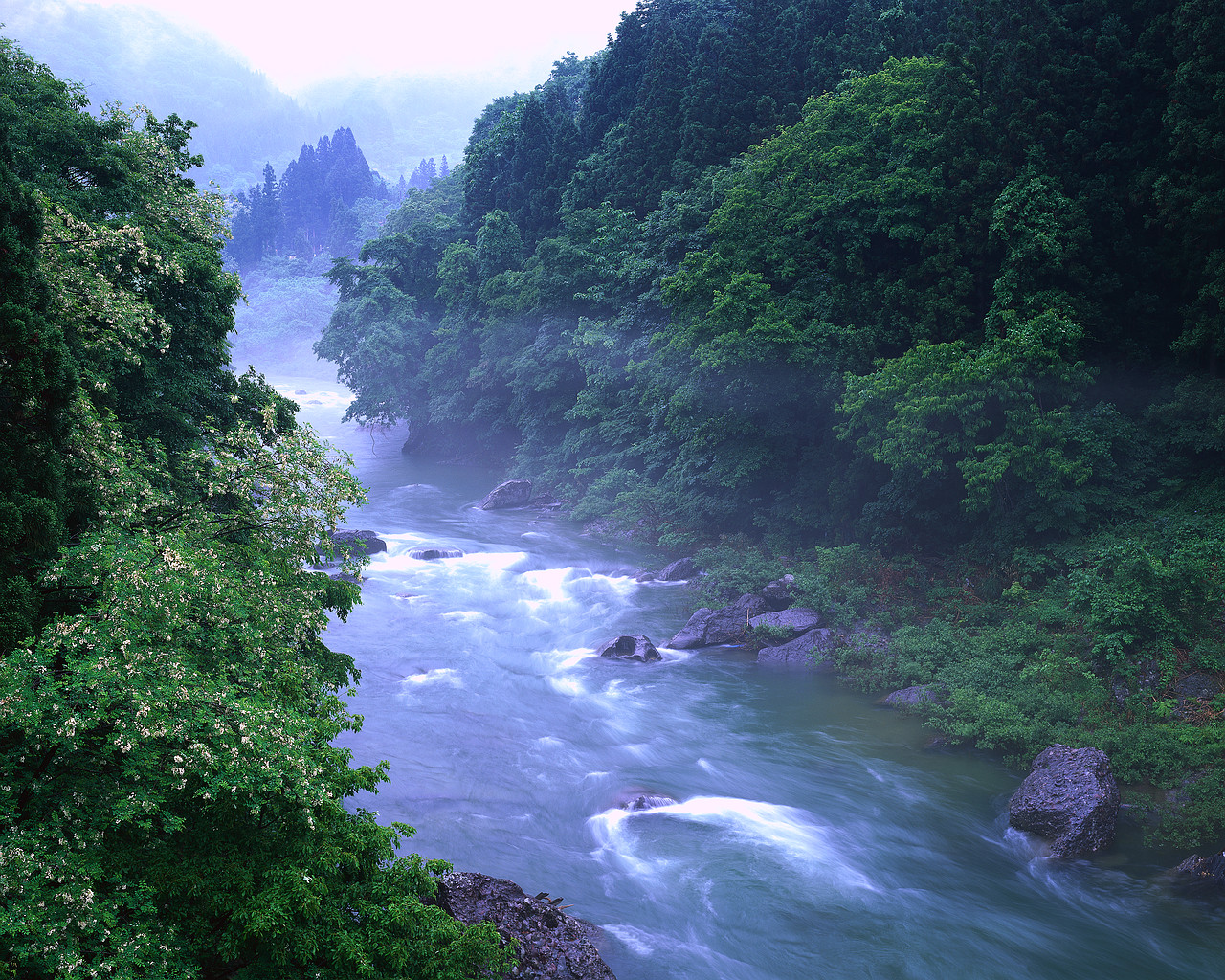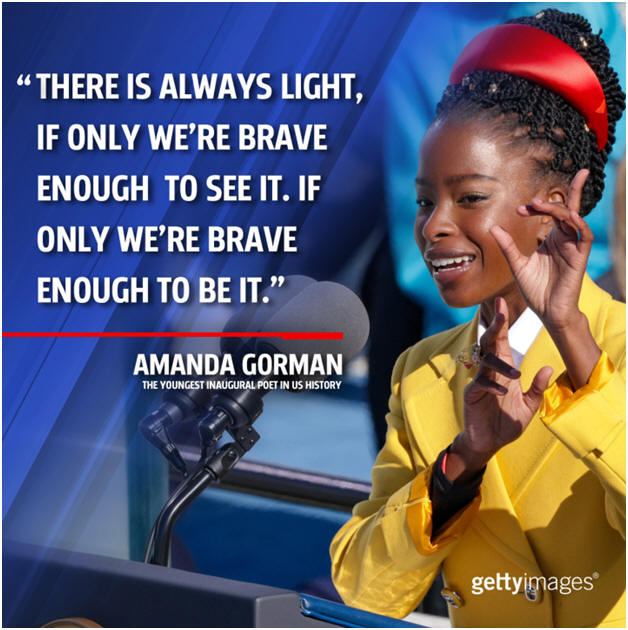 "Es lo que es, pero se convertirá en lo que tú lo hagas".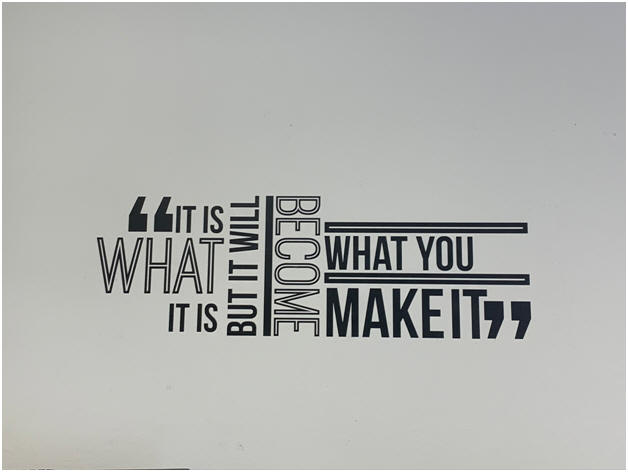 "Northern Lights" by Jerry Garcia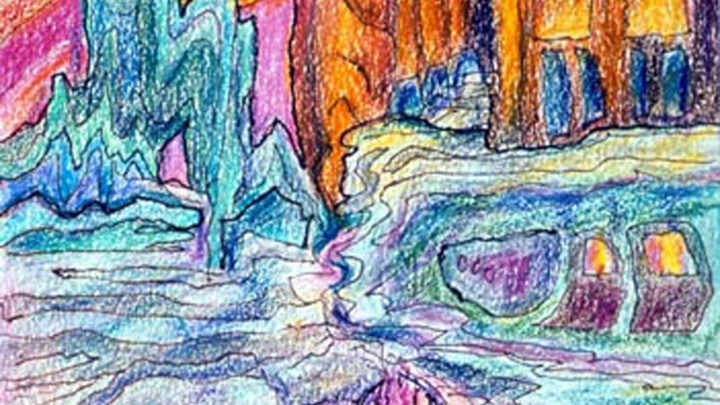 LEAP-YEAR
Part 4
Autumn
by Uncle John

North of midnight
Look at the moon like a kite
And the planets like taillights
As we go through the night of nights

Yeah it's really not the same
The only town and the only game
Full of heart and by name
Hidden like her mits firm as the flame

All the king's horses
Leading all the king's men
The wall of Jericho could not be raised
again

In the sky and in the breeze
Clouds over seas
Leaves rustlin´ trees
North of midnight
Fresh and clear view
Everything will be alright
Turn on the light
Hold the candle and watch the roses fall
Read the writing on the wall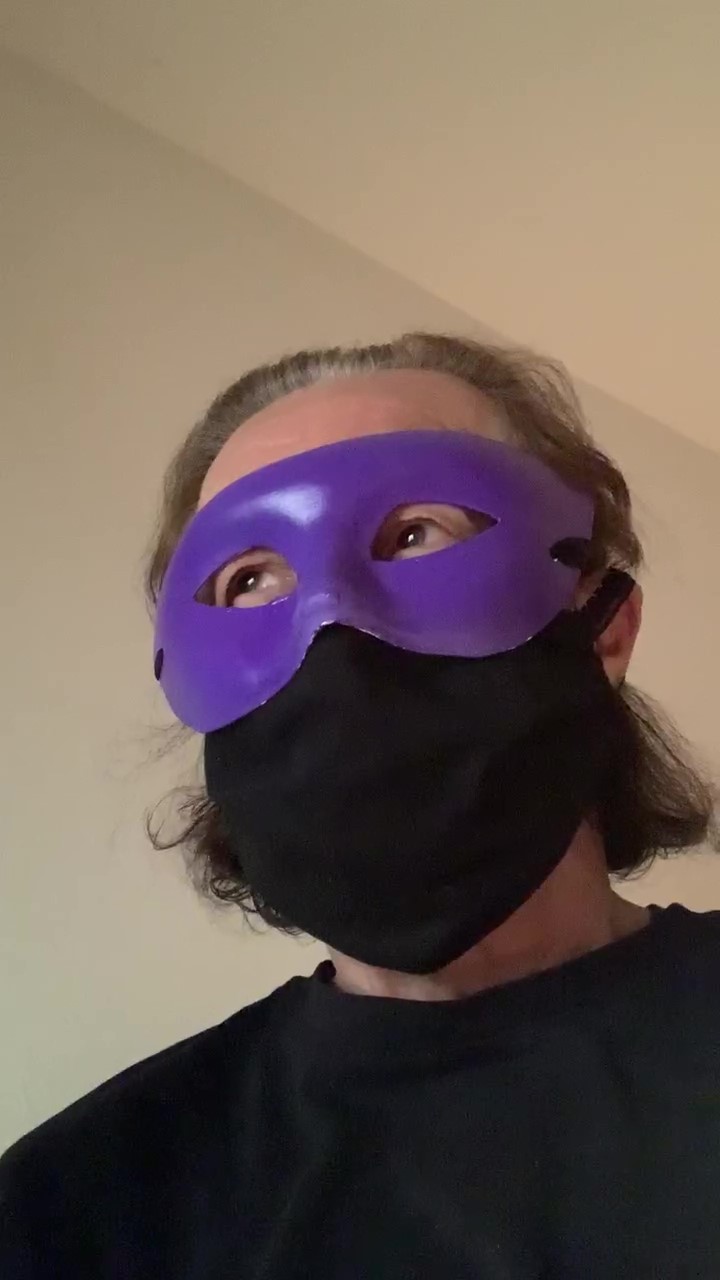 Lyrics & Music by Marcela Gándara
https://drive.google.com/file/d/1NKUEcksShHHNRa2RQa13Dig676Vp-IOA/view?usp=sharing
<![if !vml]>
<![endif]>
Uncle John
@ Terrapin Crossroads Bar with Terrapin Family Band
Lyrics & Music by Bob Dylan
(Robert Hunter, Jerry Garcia)
Translation: Tania Carrasco & Jhon Ramirez
Performed live in Spanish @
 

Terrapin Crossroads 12/26/2018
Guitars, Ross James & Alex Koford (Terrapin Family Band)
Keyboards, Jason Crosby (Terrapin Family Band)
Bass, Brian Hasrap (Casual Coalition)
Drums, Danny Luehring (Casual Coalition)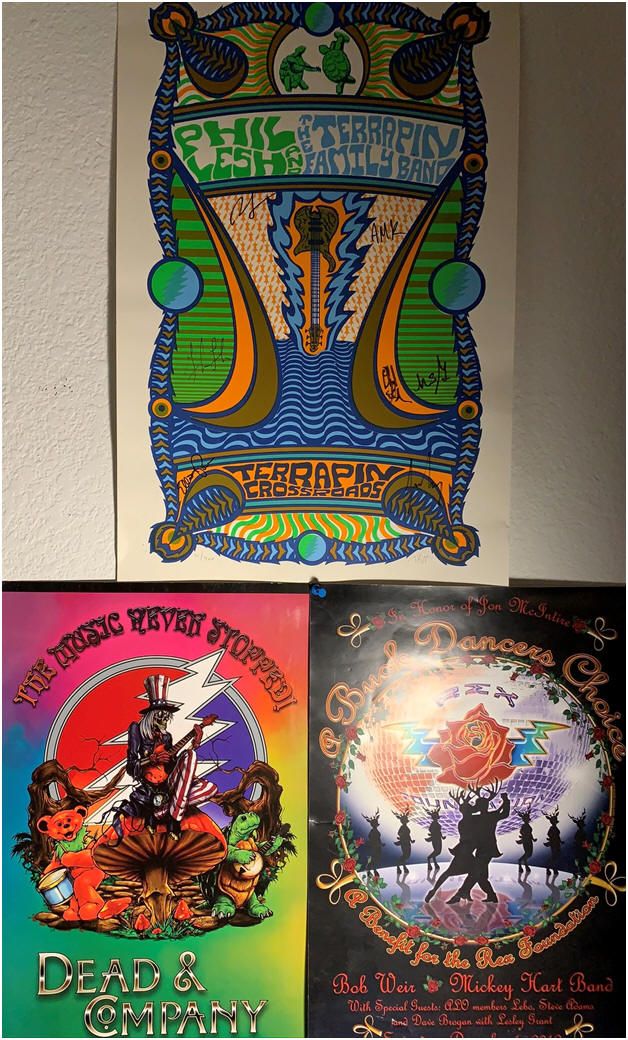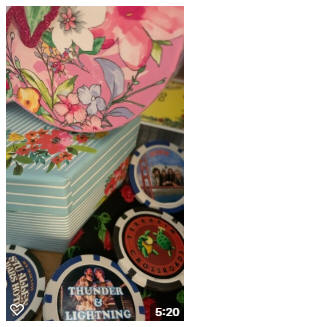 ¨Box Of Rain" rehearsal 8/1/2020 for RAINDANCE play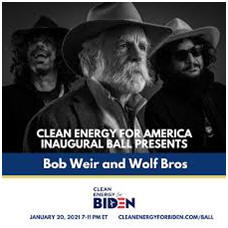 HALLELUJAH
PRESSING ON
FRANKLIN'S TOWER
THUNDER ON THE MOUNTAIN
BOOK OF DANIEL
ALL ALONG THE WATCHTOWER
THINGS HAVE CHANGED
GOTTA SERVE SOMEBODY
NEW SPEEDWAY BOOGIE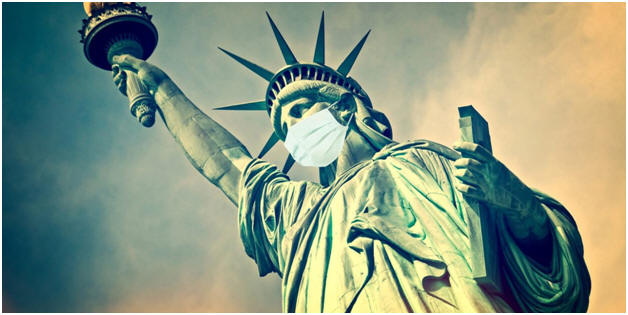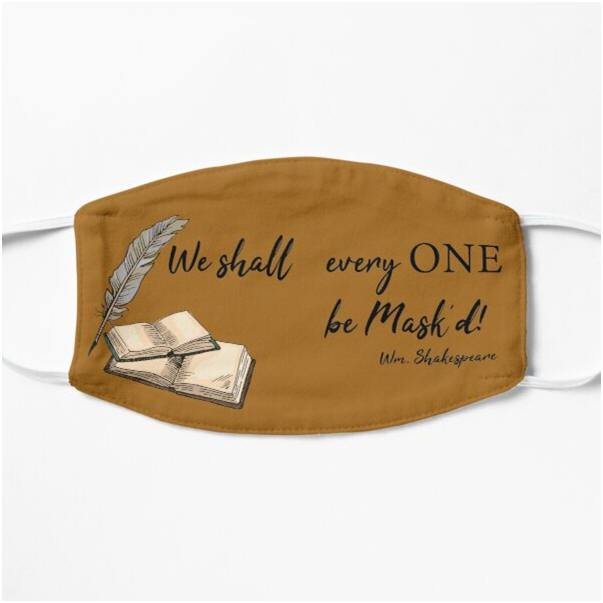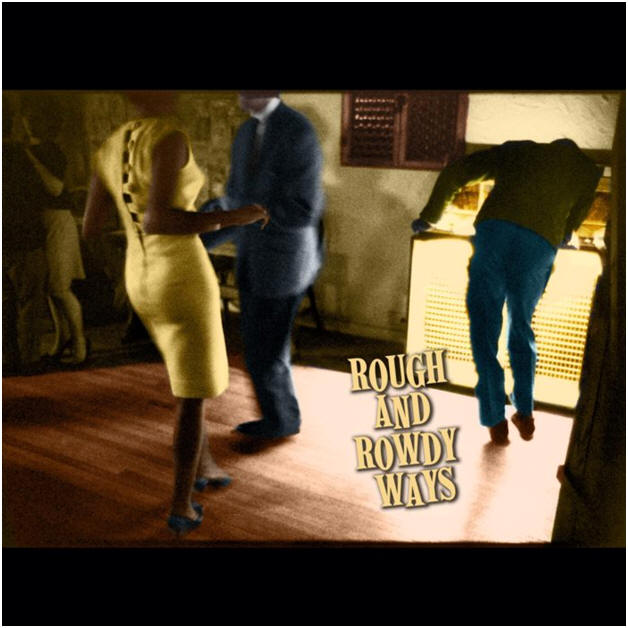 Bob Dylan´s album release 6/ 19/ 20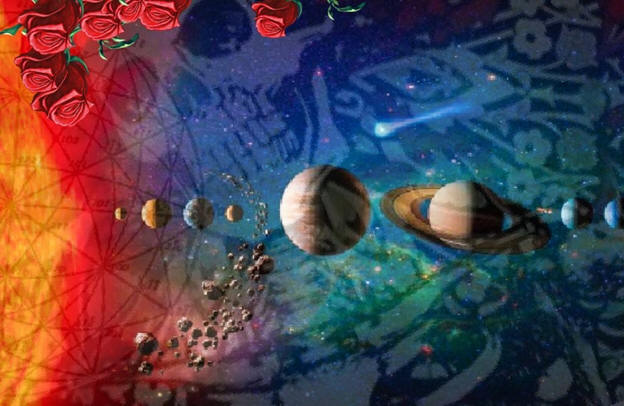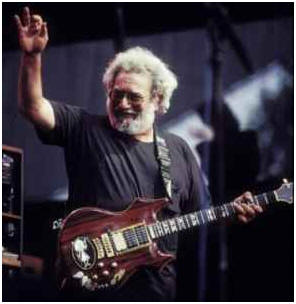 "Where do I stand spiritually?
Oh God!!! (with laughter)
Somewhere between Jesus and the devil."
--JERRY GARCIA
<![if !vml]>
<![endif]>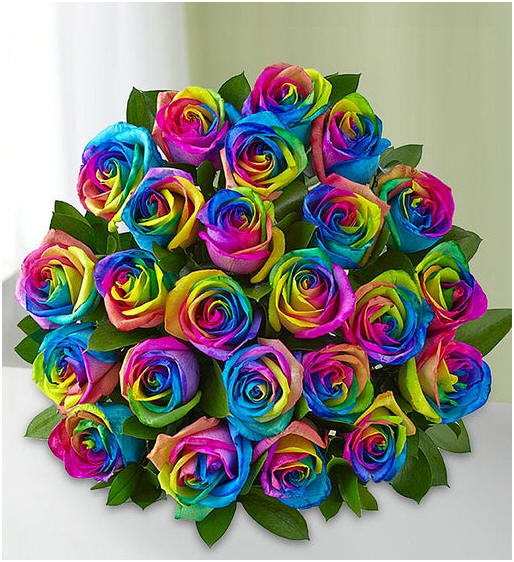 UNCLE JOHN'S BLOG @ http://www.air.bz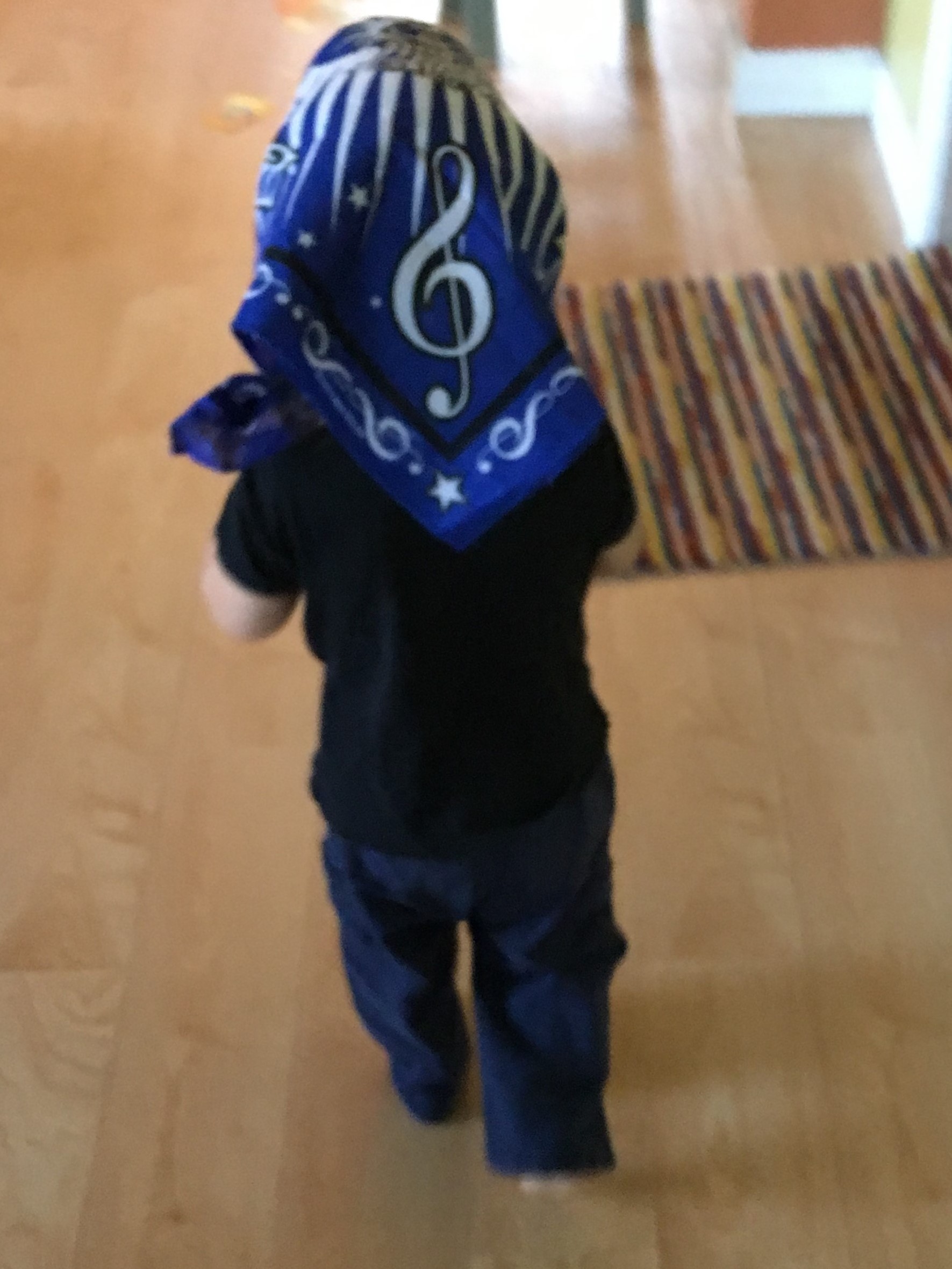 ALL MATERIAL IN THIS WEB SITE PROTECTED BY:
THE DIGITAL MILLENNIUM COPYRIGHT ACT,
THE COPYRIGHT LAW OF THE U.S.A.
AND BY INTERNATIONAL TREATY PROVISIONS.
ALL RIGHTS RESERVED.