<![if !vml]>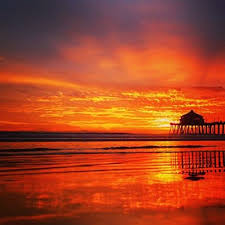 <![endif]>UNCLEJOHN.ORG<![if !vml]>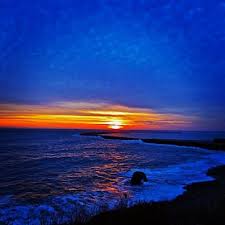 <![endif]>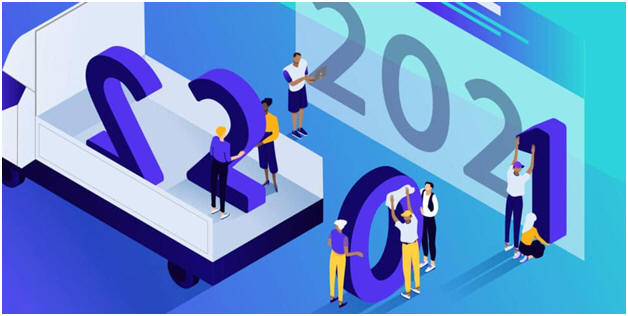 ---
<![if !vml]>
<![endif]><![if !vml]>

<![endif]>
<![if !vml]>
<![endif]><![if !vml]>
<![endif]><![if !vml]>
<![endif]>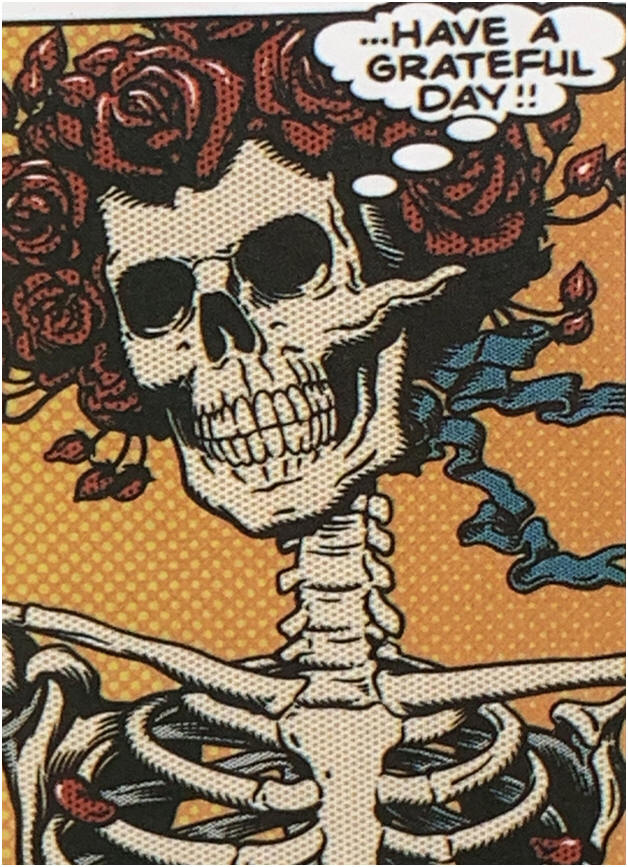 Hindi translation: EYES.com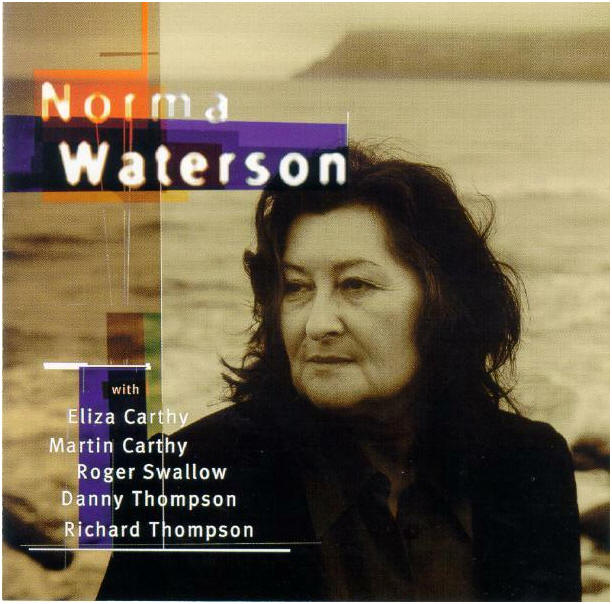 <![if !vml]>

<![endif]>
Dead & Company playing in the sand Riviera Maya, Mexico 1/17/2019
BEST MUSIC DEAL @
Listen to DEAD & COMPANY with access to the full catalog of all their live shows!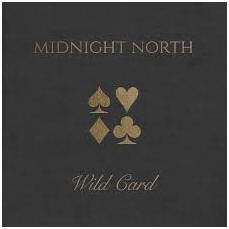 "Fill a need and find it."
"Total invention: something which fills a need which does not yet exist.
After Leonardo DaVinci´s invention of the parachute, the first airplane was as good as on the wing."
--Robert Hunter
"A good way to invent the future is to predict it."
--John Perry Barlow
"find a need and fill it."
--Robert hunter
<![if !vml]>
<![endif]>
RAINDANCE
THE PLAY
by Uncle John
Spanish translation by Tania Carrasco
Characters
Storyteller
Sundance
Raindance
Lady Liberty
The Joker
The Purple Sage
The Hermit
Daniel Rafael
Michelle
Pretty Peggy
Ida Red
Billy Dee
Jesse
Freya Chanteur
Johnnie Walker
Harry Jardiniere
Maria Bonita
Seven Gypsy Women
Bobby "Sugarfree" Sugaree
Rainbow
The Magician
Storyteller:
Harry Jardiniere met Johnnie Walker at the Alligator Bar & Grill.
He was drinking and smoking heavy & Johnnie was popping pills.
He heard the wear in his old friend´s voice.
Emotions were stirred echoing his words.
Johnnie Walker:
I´ve been shaken and frozen inside,
Withdrawn, broken like the ground;
I been lost in a sound surrounded and found.
I´ve survived the darkest night
Alone on the desert sand.
I´m not a fraud and I´m not a holy man.
Harry Jardiniere:
Point the way
Persevering for the day
To find
a job working
For a United States company.
Owed so many bills causing our countrymen´s ills,
I have to pay so I must sell the story.
They´re drowning in debt
Though they work through a sweat,
So I dug out a book of history.
You could see it repeat itself,
Down from the shelf,
Brought back a picture in my memory.
I was at a reunion and sang a lullaby.
They wanted to discuss modern times.
We went down to the pier with our fishing line
Recalling the gig at the time.
Storyteller:
Harry Jardiniere is host and with his half tank of gas,
Hums his harp dancing with the light glistening through his glass.
Harry Jardiniere (singing):
Someone buy two rounds & I´ll drink a toast to old Jim Bridger and to the band in the arena,
Where flower girls smile with their eyes at those passing by &
My lady Maria Bonita the Senorita,
She bathes in the soft moonlight &
Turns me away from the Margaritas,
Awakens and soaks up the sun in the shamrocks beneath her.
Storyteller:
No one could catch or match such
Succession of impressions in progression.
There was a wolf´s head in the passageway
With ringers on his fingers, muscles on his arms &
His songs played on the loudspeakers,
With the crickets in tune under the moon.
There were beautiful women, with purses, that would sway and swoon.
Four women horsing-around together,
Drinking up the time,
Waiting and juiced, ready and able,
They´re funny with an interesting line.
Lady Liberty:
It seems you can´t please everyone
& you don´t want to antagonize;
Everybody´s got so much to say
They could say better with their eyes.
Ida Red:
There are four queens in every deck,
Four kings in every scene,
Four aces in faces,
Four jacks in the right places.
Freya Chanteur:
The cost they share makes them feel bright blue.
If he had the chance, he´d make his dream come true.
No brazen anger, no nightmare trance,
No need to be strangers between the song and the dance.
Michelle:
Rainmaker, Rainmaker, shake that Rainmaker.
Make it rain a worthy treasure
For our dancing pleasure.
Rainmaker, Rainmaker, shake that Rainmaker.
Lady Liberty:
One Christmas eve I remember well.
Johnnie Walker called from his hotel.
(He said:)
Johnnie Walker:
It sure is hot here in Mexico &
This needle and grains just aren´t enough;
I used to spend Christmas as a family man;
Now I´m alone & on the edge of being a hollow man.
Lady Liberty:
Johnnie came home on New Year´s eve &
Paid the price of time,
And played a rhapsody in the rain
To this old heart of mine.
excepts from the play Raindance
ALL RIGHTS RESERVED.
When The Moment Comes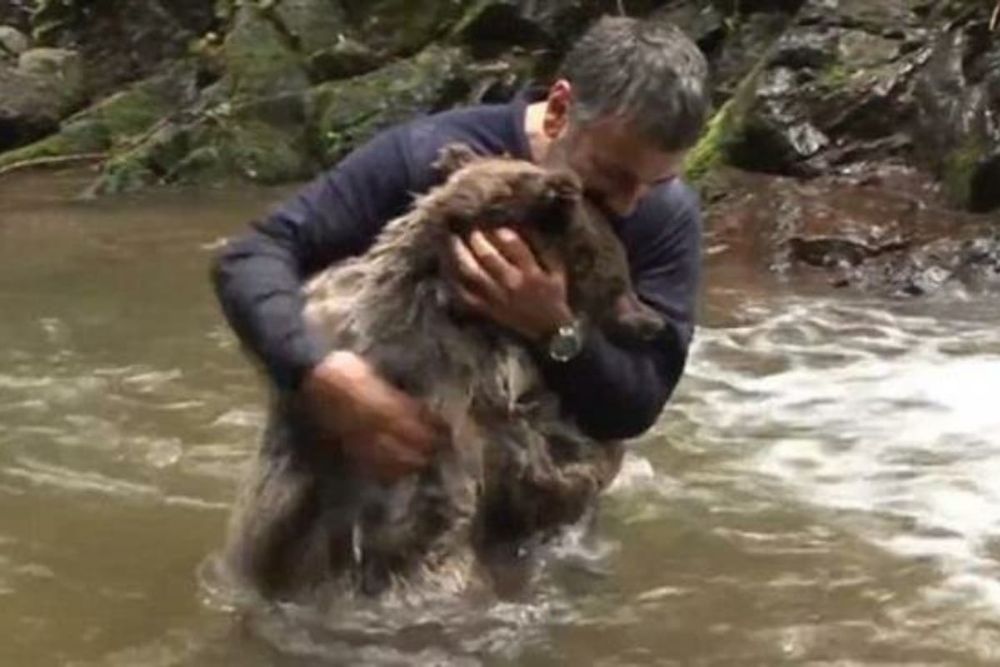 BEAR HUG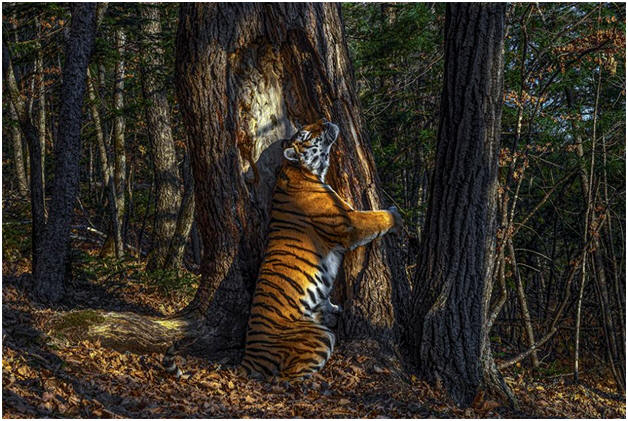 The Embrace by Sergey Gorshkov, Russia
2020 Wildlife Picture of the Year
He set up a camera in the remote wilderness and it captured this picture
Mother Earth
By Deborah Santana
@
True Stories
by Uncle John
Short story excerpts from LAST FLASH OF THE GRATEFUL DEAD
FARE THEE WELL
Celebrating 50 Years of the Grateful Dead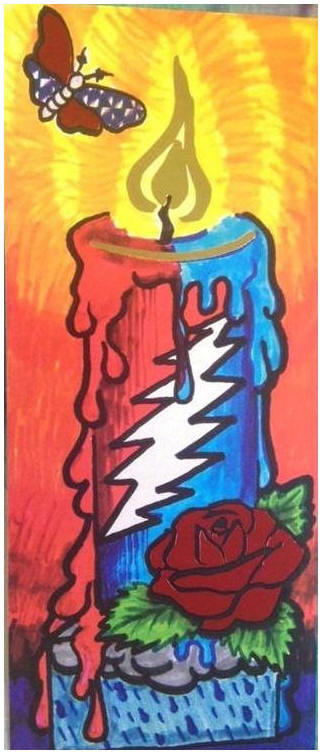 CALIFORNIA
The last days of the Grateful Dead are full of the first. Their sound is distinct, loud and unique. They're not just another rock 'n roll band playing, but a musical collaraboration of intuitive consciousness, telepathic notes, energetic stimulation, stability, and balance we interpret in dance and spirit. We all recognize the Grateful Dead and their unique ability to be harmonious, focused, intense, with empathetic talent in collusion and cooperation, in a maze of transformation that speaks individually and collectively to each member of the audience.
It is early evening in Santa Clara, California, the first day of the Fare Thee Well shows, and the Grateful Dead take the stage in the twenty-first century for the first time. There is nothing like a Grateful Dead concert! It's a special, timeless feeling, intuitive moment, unity of spirit, gathering of the souls, grounded in vibration, with light and sounds to stimulate our senses, balance our emotions, displace our worries and fears, opening the well of inner kindness, smiling in the peace of our moments shared.
The grand finale staged five concerts in two cities with Jerry Garcia´s presence in spirit and songs felt throughout. They opened in California with Truckin´. The band played one their first cover songs, closing the first of ten sets with Noah Lewis' jugband tune "Viola Lee Blues". The band is playing its unique style of the song. Listening to the sweet spirits present, I hear Noah playing his harp in the background and Jerry Garcia jamming with the Jubilee band, when suddenly a giant esthetic rainbow appears in the sky, and the crowd is amazed. There's cloud cover in this time of drought, and a double rainbow appears while the band is still playing the end of its first set. As soon as the set ends, a few drops of rain fall on the crowd. A spectacular sunset follows.
Promoter Bill Graham famously said of the Grateful Dead "They're not the best at what they do, they're the only ones that do what they do."
The songs of the Beatles in the sixties liberated us, and the words and music of Bob Dylan understood us and brought revelation, but the sounds of the Grateful Dead, that country folk rock jazzy blues jam beat feel good band, transforms us.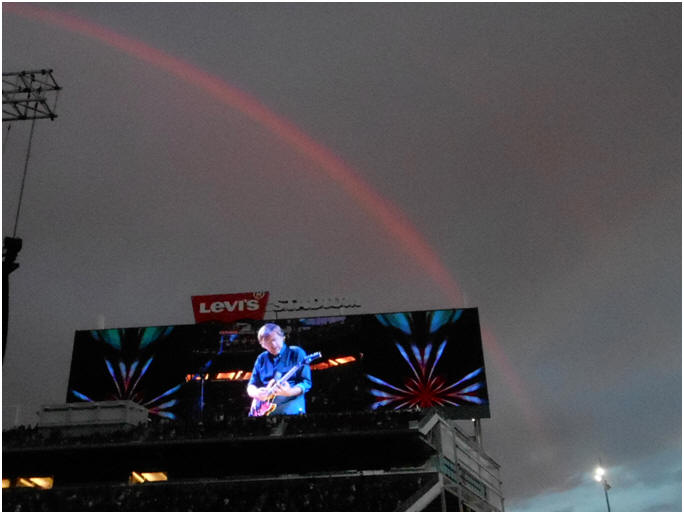 "The rainbow was real."
--Paul Hoffman, Lighting Director for the Grateful Dead
According to news reports that surfaced after this rainbow occurred in Santa Clara, California on June 27, 2015 during the Grateful Dead's show, it was unbelievable to some reporters who raised speculation it was a contrived event. There was a magnificent rainbow arching over the entire stadium, with perfect timing showing up during the final song of their first set on this first night of "Fare Thee Well", and morphing into a double rainbow. Billboard.com stated it was not Divine intervention or Mother Nature's unusual weather. One report claimed the Grateful Dead spent $50,000 to stage this rainbow. An ABC News report stated it was possible. "What a great way to create a buzz, for a run of shows that have been nothing if not buzz-worthy from their very first announcement." After all, the Merry Pranksters were there. According to reports, the Grateful Dead orchestrated this rainbow by placing 600 special lights on a building two miles away. Of course they had to bring in the cloud cover, and a few raindrops fell on this crowd in a rainless drought-stricken time, and for the climax, a spectacular incredible sunset fills the sky. Billboard did a retraction by quoting a Deadhead, "This is the band that jams with God."
CHICAGO
I am riding the elevated train in Chicago on the first night of the Grateful Dead's "Fare Thee Well" here. There's a group of black people surrounding this one older black man who's at the center of their group. One of them asks, "What's going on?" and another echoes, "What's happening here?" and the older gentleman responds, "Don't you know the Grateful Dead are in town, and that they're different from every other band that comes here? There's two reasons, one, the following they have, and two, the vibe. Even the big names like the Beatles and the Rolling Stones don't have this kind of following, and they don't have that vibe", he says with emphasis, and smiling.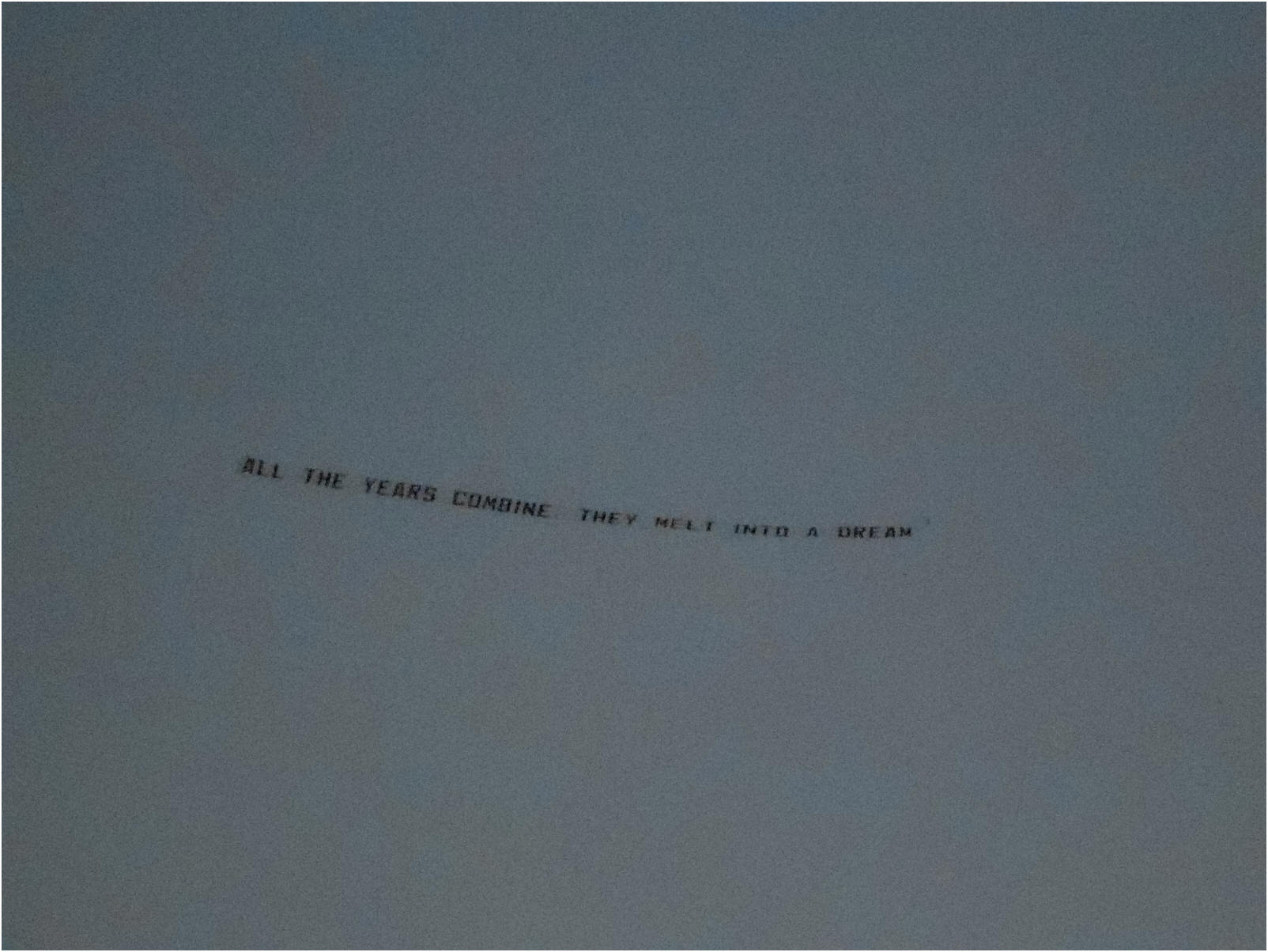 © 2021 SPECIAL PERMISSION
ALL RIGHTS RESERVED.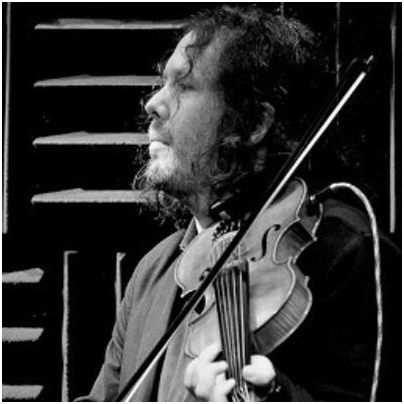 True Stories
David Nelson & Robert Hunter
Van Morrison
Shana Morrison
Jason Crosby
BORN TO RISE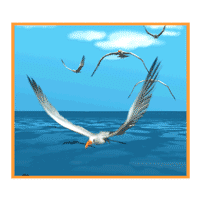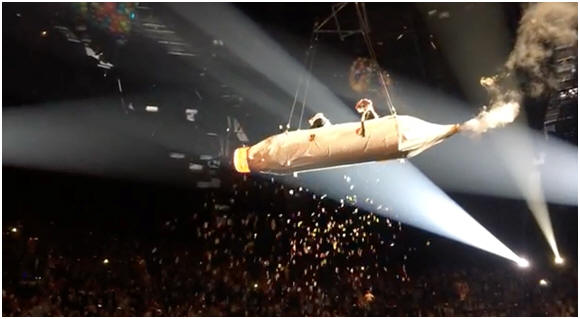 dead & company Flying Car
---
CLUES TO OUR EXISTENCE
Songs by Uncle John
Spanish translation by Tania Carrasco
Mystery Rivers*
Sing You A Sweet Song Now Momma*
Poker Face*
Showdown*
The Lover
Let The Good Times Be *
Clues to Our Existence: Part 1 Metamorphosis*
Clues to our Existence: Part 2 Butterfly*
Hello to My Heart*
Home Sweet River
Peace to All Who Enter Here
Wedding Band*
The Fool´s Journey
Me & Casey McAllister*
Gambling Man
Singing In The Band
Dune*
The Moon
The Awakening Sun
The Journey=
The Dancer
Sunrise Lady*
The Hunter*
Twenty-two Roses+
=live reading@ Sweetwater Music Hall, Mill Valley, California, October 21, 2019
RIVER IN TIME
Poetry by Uncle John
I am a man in pants in a spiritual trance
I´m here for the story as I listen and dance
As I channel her thoughts under the sun
Overlooking the riverbanks of fun
Love is burning in the hearts of youth
Learning as they grow
In the rhythm of the river´s flow
Keeping the sun aglow
Walking in truth
With each new moment you live and you live
You are forgiven when you share your time
The trees grow to become the pages of your life
The key to the future is there just ahead
The child holds the world in the realm of his hand
It opens to a heart with wings
On a river of riddles
He sketches a drawing of the return of spring
It makes me dance and her sing
Everyday the sun rises
Never is it late
New as a song
Star of the morning
These are thoughts going through my mind as I walk
Follow you when you talk
Makes me smile and rhyme
When the heart moves in rhythm with the mind
Love becomes a river in time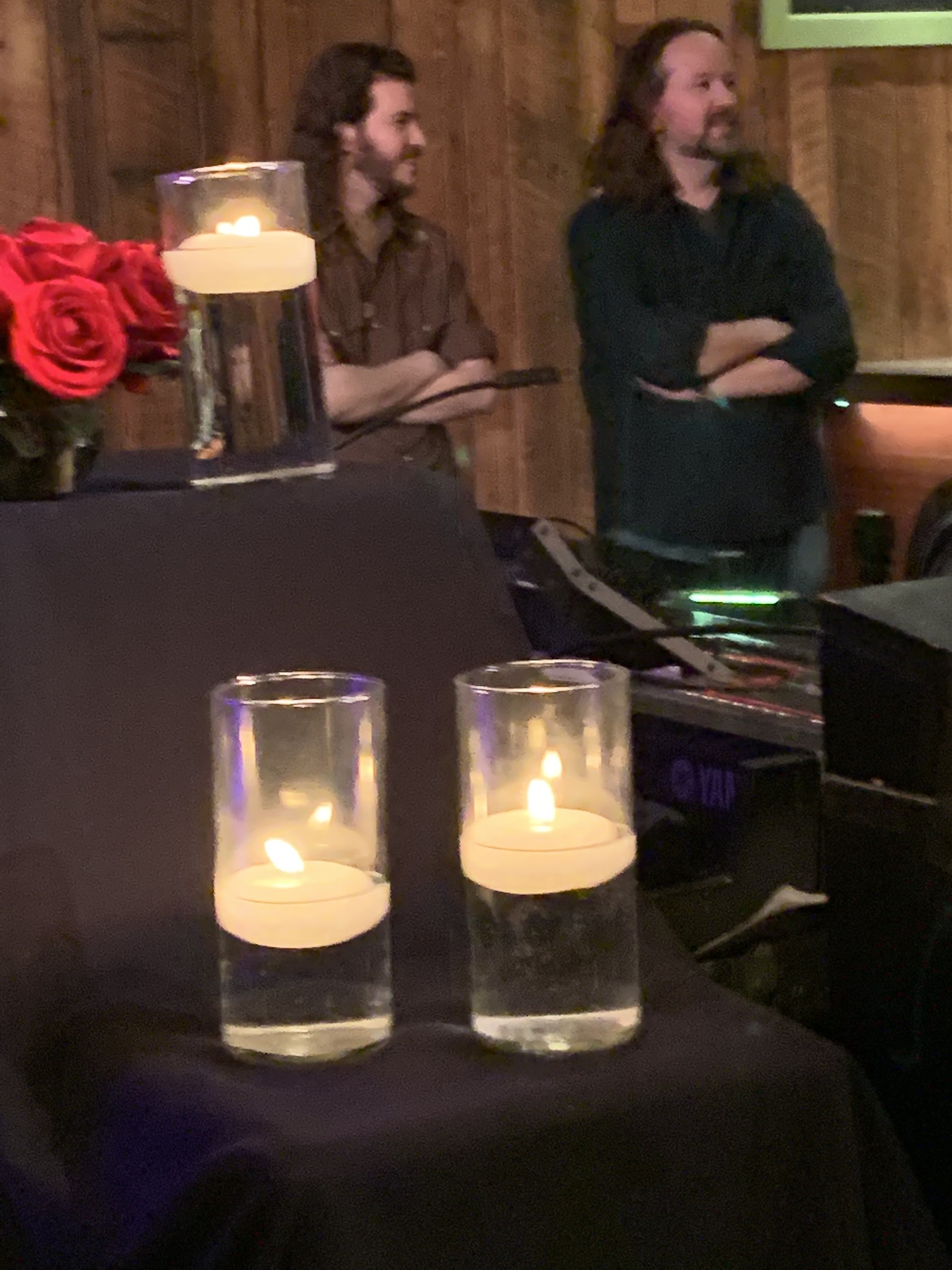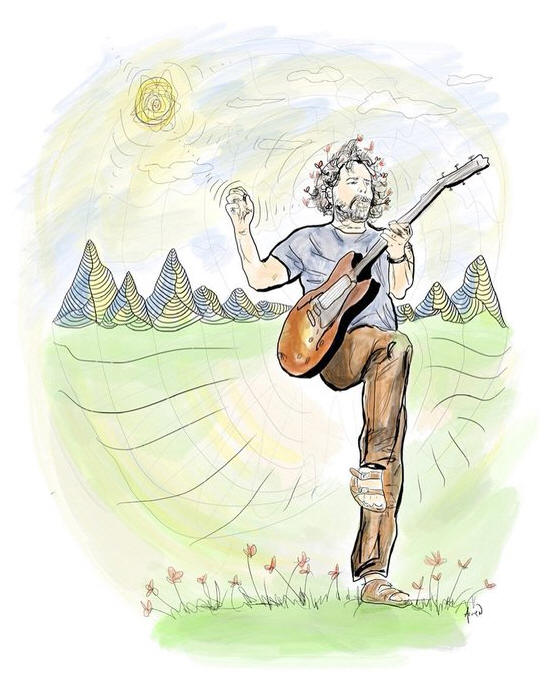 Art by Acorn
<![if !vml]>
<![endif]>
TOUCH OF GREY
It took the Grateful Dead 22 years to get a top ten hit, "Touch Of Grey", from their album "In The Dark", on the Billboard charts.
I'm riding with Bob Weir in his car in San Francisco one sunny autumn afternoon. We're talking about songwriting and how do you write a top ten hit. While he's driving, Bobby is talking about having a hit on the radio and how the Grateful Dead would like to make one of those. Suddenly, he calls my attention to the car in front of us. The license plate reads "HIT".
"Is that God or coincidence?" Bob asks me.
One of the weirdest miracles I've seen in my life happened one night when I am driving my cousin, David Remillard, home from a Jerry Garcia concert in Albany, New York. David is a local firefighter who lives on the same farm he grew up on in Schaghticoke, N.Y. On the ride home, we talk about the Grateful Dead and God. I share with him that the Grateful Dead are different from any other band because of their spirituality, songs referencing the Bible, their universal reach, and love for all the cultures of mankind.
We ride through Mechanicville, then get on a long road leading to Schaghticoke. It's a new moon and cloudy night and there are no lamps or lights out here. I'm talking to David about God because he's become a disbeliever. I share stories about the Grateful Dead who have helped me understand without question, the existence of God and the Devil. Suddenly, the car stops and we're out of gas. I've never seen it this dark outside and there are no vehicles in sight.
We have a flashlight, get out in the darkness, and walk around the car in the middle of nowhere. On the side of the road is a clear plastic bottle with something of amber color in it and my cousin says "Johnie don't touch that. It's somebody's urine." It's a gallon container and I uncap it. "It's gasoline" I tell him. "No it's not, it's somebody's piss," he replies. "We'll see when we put it in the tank." He is in shock when the car starts, and I am amazed as the radio comes on and the Grateful Dead's top ten hit "Touch Of Grey" is playing "We will get by, we will survive."
"Is that God or coincidence?" I ask David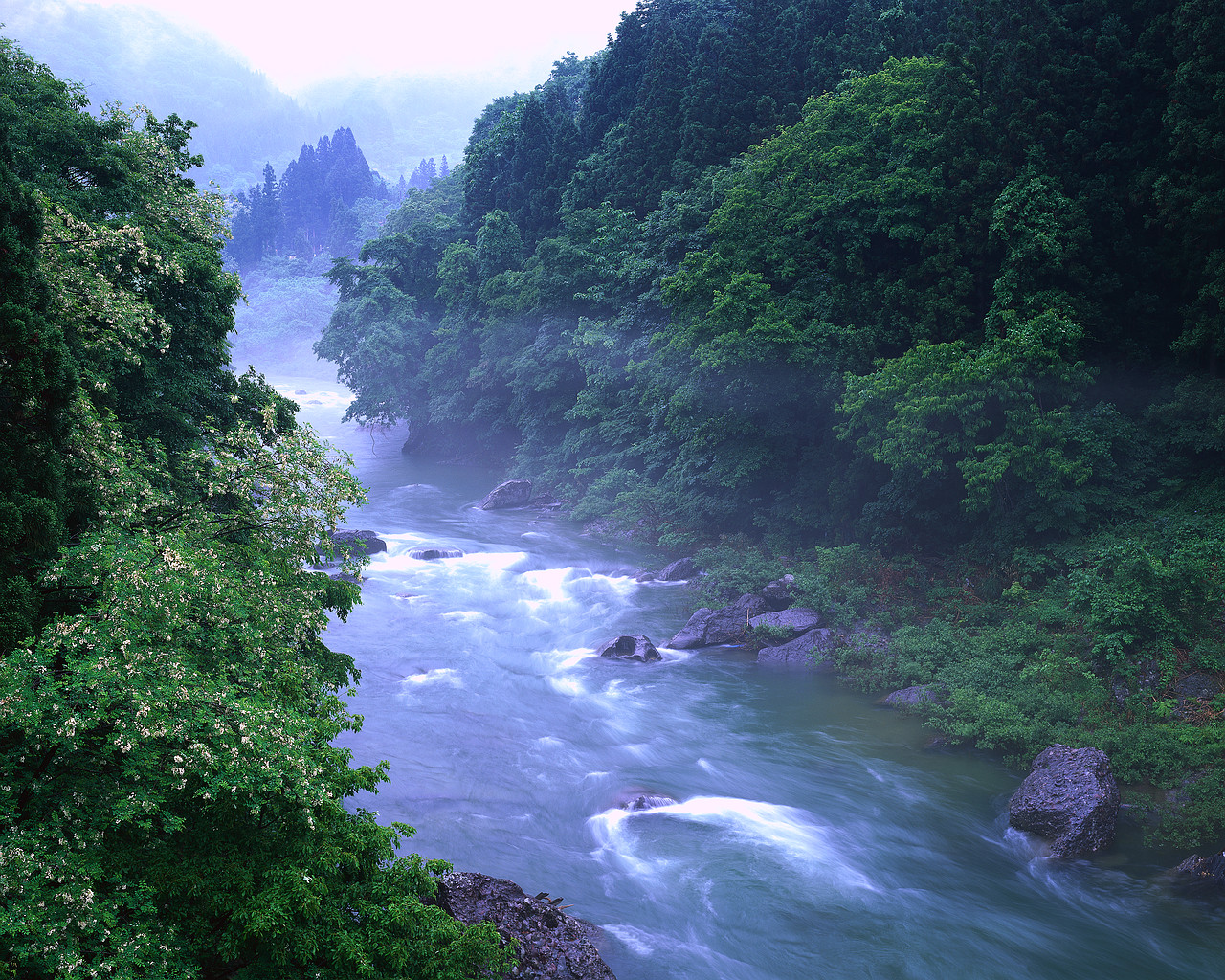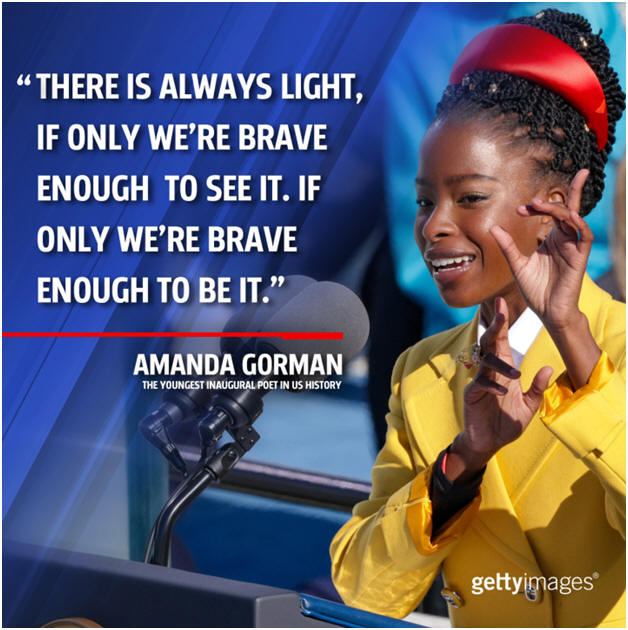 "Es lo que es, pero se convertirá en lo que tú lo hagas".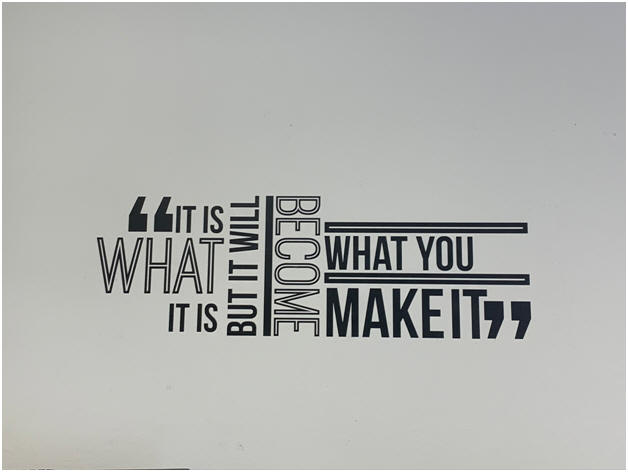 "Northern Lights" by Jerry Garcia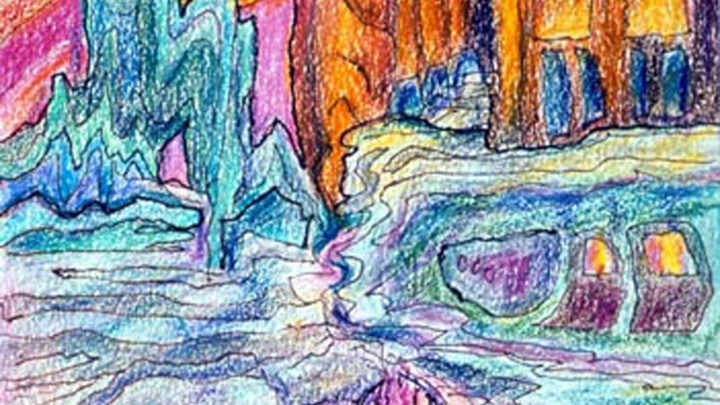 LEAP-YEAR
Part 4
Autumn
by Uncle John

North of midnight
Look at the moon like a kite
And the planets like taillights
As we go through the night of nights

Yeah it's really not the same
The only town and the only game
Full of heart and by name
Hidden like her mits firm as the flame

All the king's horses
Leading all the king's men
The wall of Jericho could not be raised
again

In the sky and in the breeze
Clouds over seas
Leaves rustlin´ trees
North of midnight
Fresh and clear view
Everything will be alright
Turn on the light
Hold the candle and watch the roses fall
Read the writing on the wall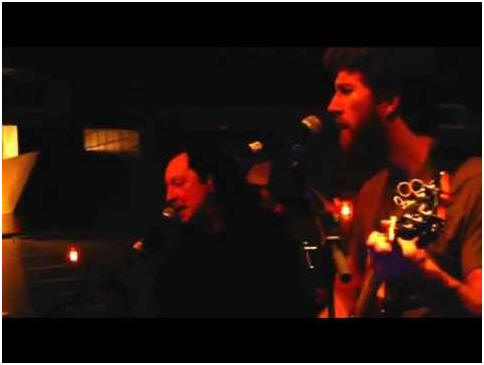 Uncle John
@ Terrapin Crossroads Bar with Terrapin Family Band
Lyrics & Music by Bob Dylan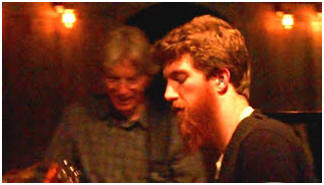 Uncle John
@ Terrapin Crossroads Bar with Phil Lesh, Grahame Lesh, Ross James & Alex Koford
Lyrics & Music by Robert Hunter & Jerry Garcia
(Robert Hunter, Jerry Garcia)
Translation: Tania Carrasco & Jhon Ramirez
Performed live in Spanish @
 

Terrapin Crossroads 12/26/2018
Guitars, Ross James & Alex Koford (Terrapin Family Band)
Keyboards, Jason Crosby (Terrapin Family Band)
Bass, Brian Hasrap (Casual Coalition)
Drums, Danny Luehring (Casual Coalition)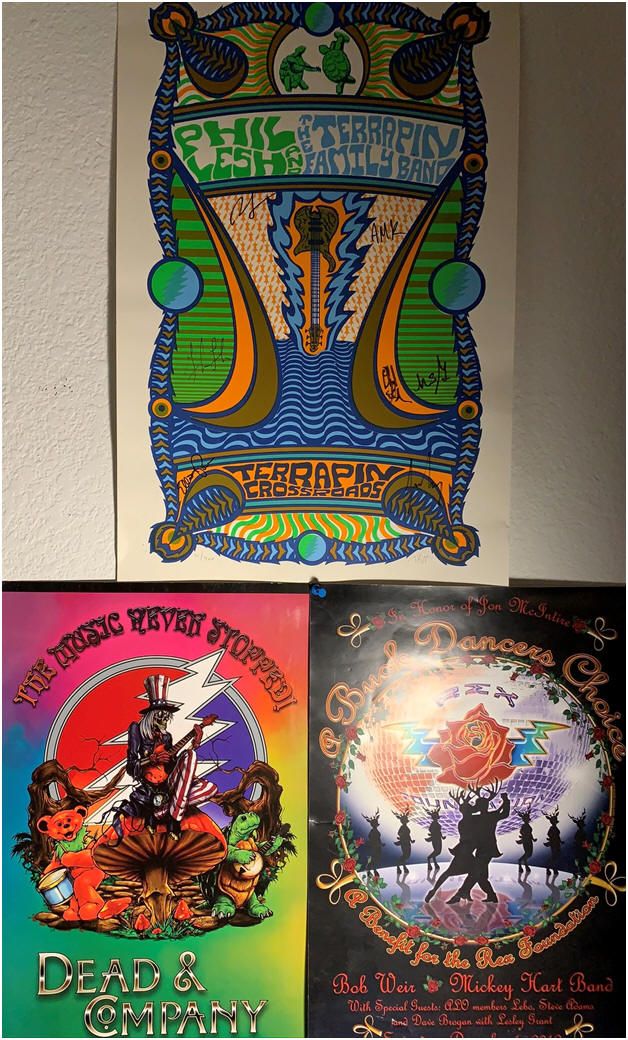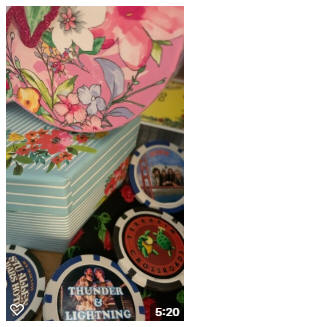 ¨Box Of Rain" rehearsal 8/1/2020 for RAINDANCE play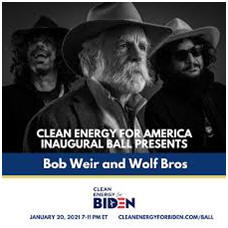 HALLELUJAH
PRESSING ON
FRANKLIN'S TOWER
THUNDER ON THE MOUNTAIN
BOOK OF DANIEL
ALL ALONG THE WATCHTOWER
THINGS HAVE CHANGED
GOTTA SERVE SOMEBODY
NEW SPEEDWAY BOOGIE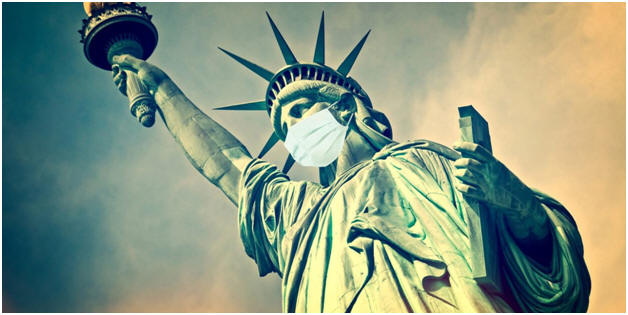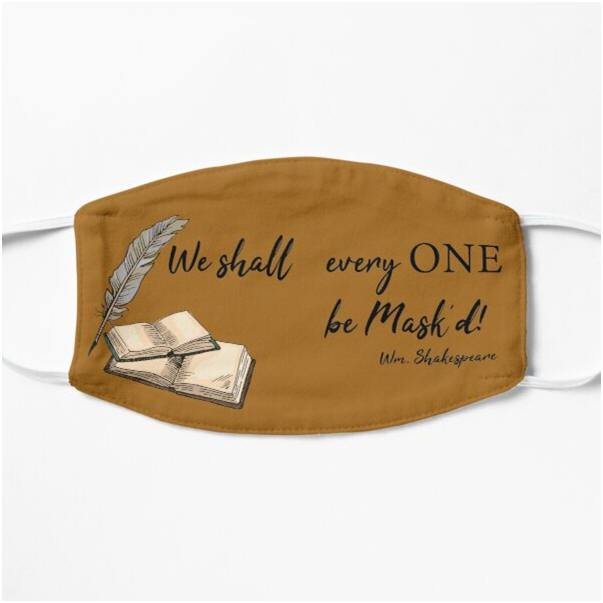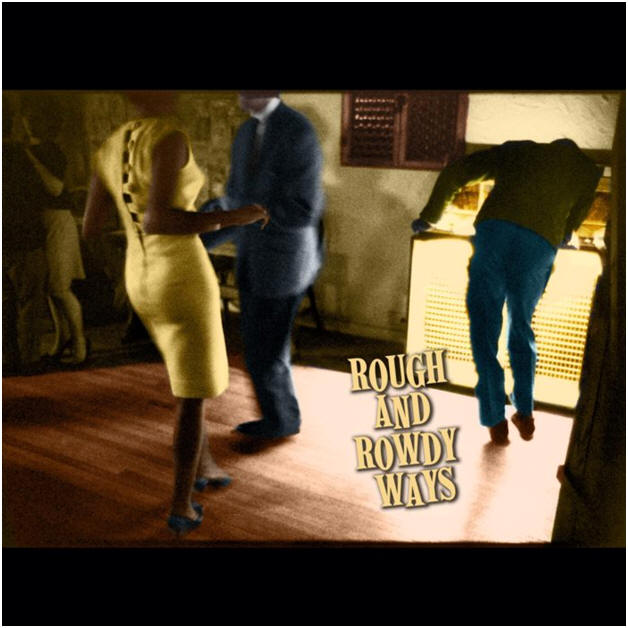 Bob Dylan´s album release 6/ 19/ 20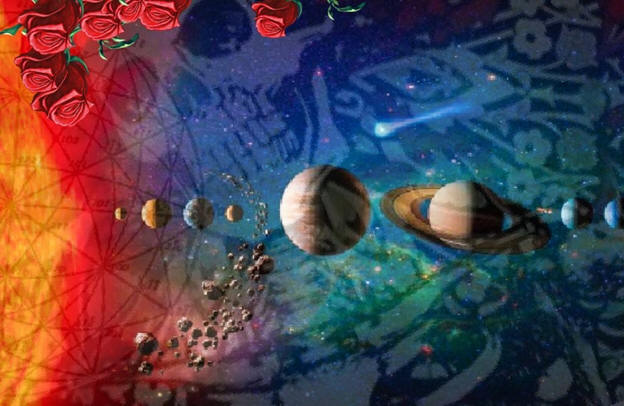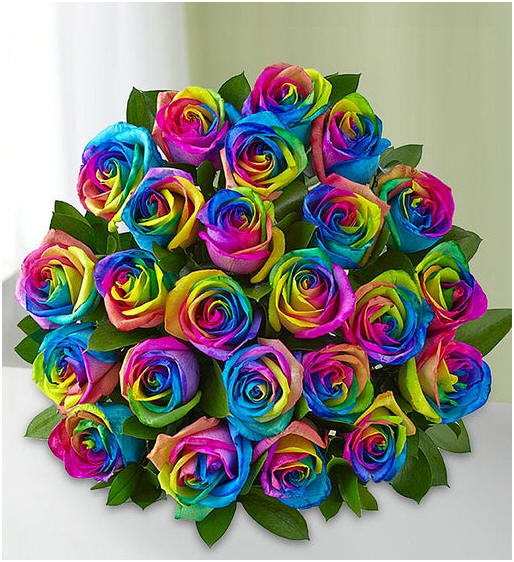 UNCLE JOHN'S BLOG @ http://www.air.bz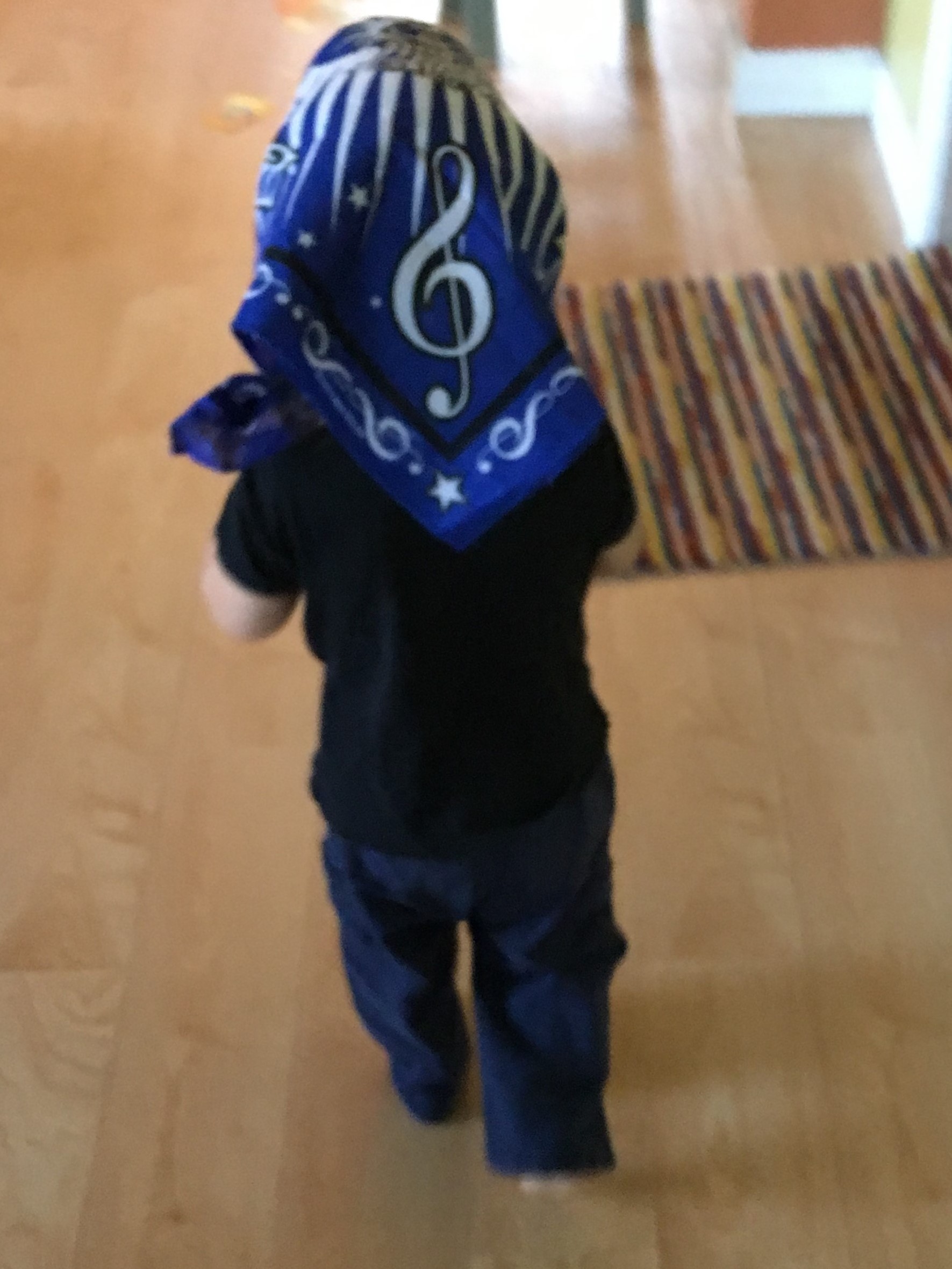 ALL MATERIAL IN THIS WEB SITE PROTECTED BY:
THE DIGITAL MILLENNIUM COPYRIGHT ACT,
THE COPYRIGHT LAW OF THE U.S.A.
AND BY INTERNATIONAL TREATY PROVISIONS.
ALL RIGHTS RESERVED.