MUSIC.aero
THE TREE OF LIFE
Playin' In The Band continues
Ain´t no time to hate
Barely time to wait
Short Stories

CUENTOS sólo para adultos
Stories for adults only #2



Reynaldo listens to a Grateful Dead song:
"Let's put men and women together, let's see which one is smarter,
Some say men, but I say no, women have men as a puppet show.
It's not me, it's the people who say, men lead women astray,
I mean, today they are women, smarter than men in every way,
It's true, women are smarter, it's true, women are smarter, it's true, women are smarter, women are smarter. "
"It's okay!"

Reynaldo sends a text message to Angela.
"There are tears falling on these letters
I write to you
It's the parable we see
False alarm
The only game in the city. "

Angela asks:
"How is it that Layla is not your girlfriend?"
Reynaldo responds:
"Well, she's a girl and she's my friend, she's good,
She can be a girlfriend.
All I want is the truth.
Only the truth, the whole truth.
My fictional fantasy could be true
Committed to protect you.
I am transparent with you, I can only help you if you have honesty.

About your girlfriend
I see why she likes you.
What do you see in her?
Your hands are soft
And you make me think of your language.
You are attractive and open
Stimulate your intuition, cheer up.
Your private thoughts are in the vault.
How would you direct the story?
The story brings lessons.
The lessons, another story.

Reynaldo sings (from the Grateful Dead song "Ripple"):
"If my words shine with the gold of the sun
And my songs were played in the harp without string
Would you hear my voice coming through music?
Would you have it close as if it were yours?
It's a change, thoughts are broken
Perhaps it is better to leave them unrecognized
I don't know, I really don't care
Let there be songs to fill the air. "

Stories for adults only #3


Reynaldo has written two poems that he shares with Daria,

the first about the writer's relationship with his muse and the second about his girlfriends.

The Writer and The Muse

He knows her soft skin

And that she is kind

She won´t let him in

The private thoughts in her mind

Yet, she can read his like a book

He looks at her see him look

He´s seen her in a thousand faces

He enjoys her and writes a thousand phrases

This babe could be an actress

He knows her as sagacious

And says she is delicious

A cornucopia of flavor

He will love her like a brother

Like a neighbor

Like the other lover

You start to love

When you love yourself

Then love someone like yourself

Love will take you away

In their eyes they can see a new day

Love is a notion

And like all the water in the ocean

It is a powerful potion in motion

You don´t have to be on a roller coaster to feel emotion

You don´t have to appear like a toaster

To get some action and reaction

Something a little less generic

In the midst of introspection

Reflection

Expression

In the way she´s dressed

Blessed be the best

They help each other stay healthy he goes to the gym

He has come to approach her to have her inside him

She is in his mind at night and on his lips as he wakes to light

He knows her tongue can speak and taste and give him such delight

The writer writes at night

When the muse is strong with light

Inside his mind is bright

With words and thoughts

From inspiration she gives

To capture and recite

To work or get excited


Stories for adults only #4

2. Chicas Carismáticas

a continuar

Stories for adults only #5

The day love is made,
Independence Day in the United States,
A holiday, with fireworks, a day to express our gratitude for the freedom we have. The Statue of Liberty is a national monument that represents Freedom, Justice, and welcomes all immigrants from abroad to come to work and make this land their home, which represents the true diversity of our country. There is a poem in the statue: "Give me your tired, your poor, your huddled masses who long to breathe freely ...".
For her mother, Daria says, it was a special day of making love, fireworks in her heart, light in her eyes. And Reynaldo adds, to create a soul of destiny with divine emerald bright eyes to be sustained, embraced and loved.
In four years she would begin a journey for her independence.

Love can make us do incredible things.
To know who you are
And love you as you are
Such independent spirit
Stay
When i come
You will see that love is for all generations.

Reynaldo is writing and stops to tell her a story.
"She is standing in the corner with range makeup and a dress
She feels the presence of Jesus asking about her happiness.
She is oppressed she says
"Lord, you have a love too good for someone like me"
He guides her gracefully to transform her life.
Pressing for good in liberty
The house of heaven she will see
She was born again in the truth released by salvation,
To read, delight and reveal revelations "

"Layla told me that story," says Daria.
"He is not from this world
Who comes and gives us and sends us to
Love. "

Stories for adults only #6

Some say she is just another pretty face.
They don't know the sweet nectar inside her, her nature and essence,
Resilience when there are obstacles of cultural oppression.
Don't pay attention to the voices of jealousy and complaints,
With observations
In a sentimental environment
Speak in kind with soft tones,
The face and the look
Reflects everything
Like an open book
She knows how to read them.

Reynaldo is reading his poetry to Daria and she speaks:
"I'm not your girlfriend, Reynaldo."
He replies: "I like to play with you. Adonis says that we must continue with our lessons. You teach me your language, how to write it, publish it, reproduce it and say it, listen to it and sing it, imagine it on Instagram without the words.
When Aphrodite shows me roses and my dream, what can come true, lessons bring stories, and stories more lessons.
A valid belief is in the effects of applying your teaching. It helps me to be a better human being, a better writer, a better husband to be, a better man.
Let's continue with our American story. "



The Declaration of Independence of 1776 announced, declared and said that the United States is independent of the British Empire, which entitles the people of this new country to life, freedom and the pursuit of happiness. American democracy believes that our Constitution, written in 1787, is the fundamental law of our land, to
establish our government,
and define what it is
To protect the basic rights of all Americans. Then We the people established a Bill of Rights in 1791.
Those are the first ten of twenty-seven amendments to our Constitution.

Reynaldo stops reading and talks to Daria.
You know the feeling of being at home,
Together or alone,
We can sing a song
About the way we get along.
People here have been waiting decades of years to
Become a happy people.
For me, you must understand
Is for you.
You have been so kind
To me
Through all the changes in my mind.
Thanks for sharing the time.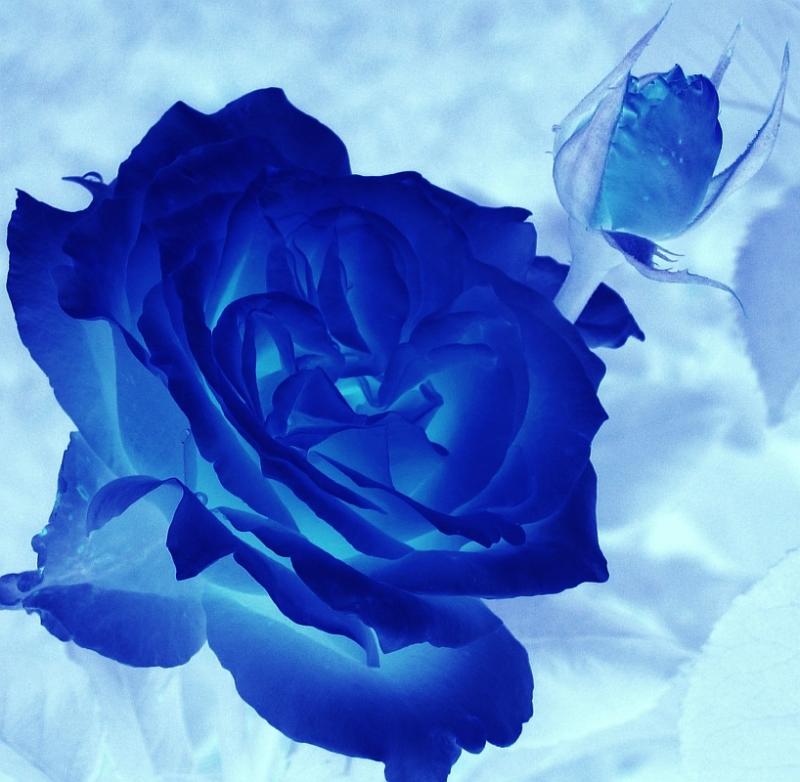 Diamond eyes Part 7


Revelation of love

It's a silent night
A holy night of calm
A time to think about it
Revelation of love
Reflections in trance
Created in a word whirl dance
Baby with integrity
Baby is romance

Lady with the diamond mine
Open her heart we sing
The desert wind begins to fade
Blowing in the spring

Diamond wise
Shine in her eyes
She is the only one
Who can wake me
Stay up at night with me
Sitting with her until she falls asleep
Relaxes me
The smile on her face
Light the fuse
Look at the wax
The arrow points up
The legs of the bridges rise
On the boldest of the shoulders
The sun is wet
In the middle of the night
All I can taste
Its pure clear white clean light
Oh baby

´what about the immortal youth ring?
On the eighth finger
A real nail
Every future in you
A baby in you
A baby and you
The baby I see
When your child grows up
I'll still call you Baby

Let the sun shine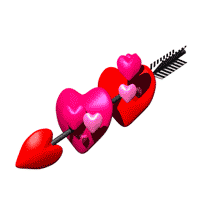 Let the sun shine
Love is more than a word inside our head
All I know is that death affects the living, not the dead
Outside there is a smoky fog
Inside it teaches me to remain astonished
In this green maze

Oh wonderful woman
There is a language we all know
And we can read
The smile

From mom
To the love of California
Let the sun shine
Let your love be yours and mine

Children are
Playing
Reading
Coloring
Drawing
Writing
with friends
Baby, he can tell you this
You will do this rich if he persists and you insist
He has an attentive and attractive businesswoman
You're girlfriend
He wants to be the lover you love
need to be a partner helps
to make you happy
for your life
He won't break your heart
or make you jealous
Only love makes him do the things he does for you
Let the sun shine Day dream come true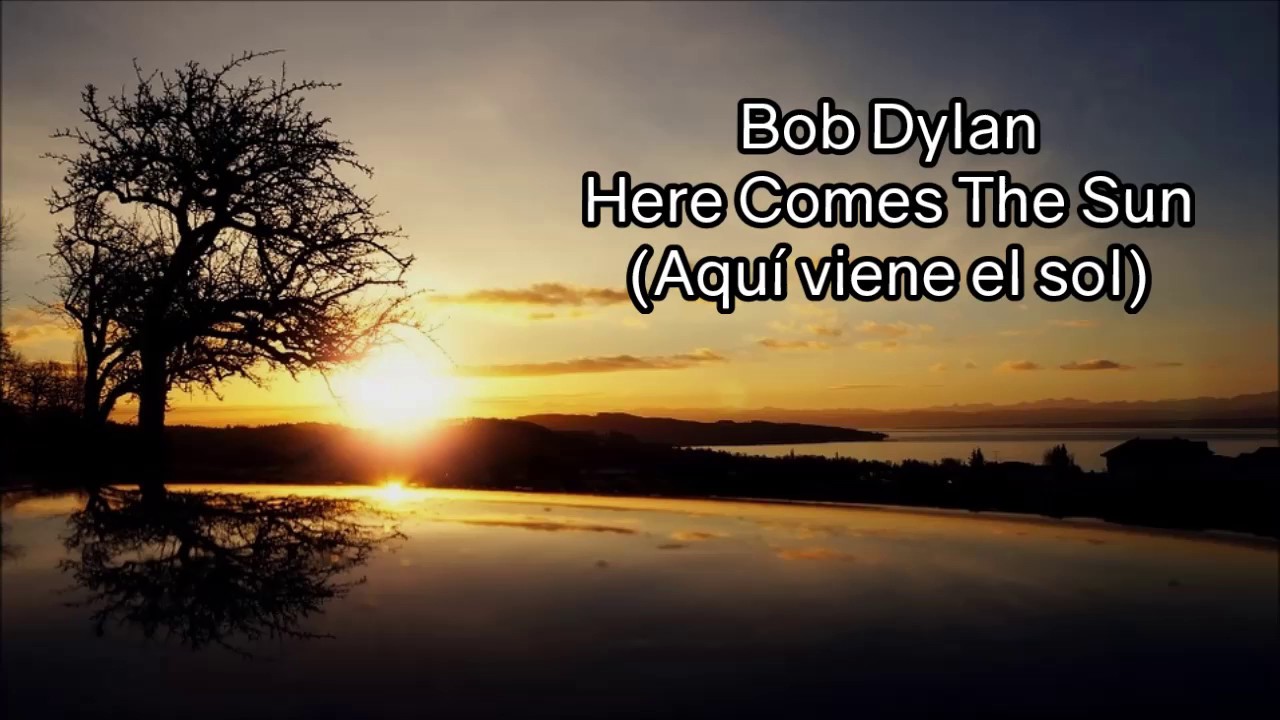 Vision of the dance to make it rain - Part 1
"SUNDANCE"
Letras y Música por Uncle John
Traducción de Tania Carrasco
desde la obra de teatro "RAINDANCE"
escrito en Mexico
SUNDANCE

Born in the hills of America
Raised in a desert cave
It wasn't until he was twenty-one years old
He met Jesus and was saved
He can move like a mountain lion
Smells like a bear for snakes
Sundance is so bold and strange
As he is strong and brave

He has half a diamond per eye
And an eagle to guide his way
And he lived ten years inside the city
And he learned the roads of the city
He had a love for the game
A taste for whiskey
A weakness for pretty women
But he couldn't understand the cruelty
To lock up so many people inside prisons
He is a man who loves his freedom

He picked up a simple stone
And at night his would shine
Reflected on the city
Illuminated the road in the sky
They say he has ten thousand brothers
And all of them believing men
And ten thousand sisters
And many children

He has vision for a river of time
Who can stop the rain at will?
When you find him, he can make it rhyme
And get even better still
He walks inside the cities teaching ecology
He painted a rose for a masterpiece
And help the blind to see

He had a love for the game
A taste for whiskey
A weakness for pretty women
But he couldn't understand the cruelty
To lock up so many people inside prisons
He is a man who loves his freedom

Sundance is smart
And a man with many faces
But he´s the only one I know
Holding all four aces
Now some say he is a prophet
And some just one man
But I know him as a friend of Jesus
And a child of the desert sand
Asking
How can the most advanced
Civilization of all time
be so far behind
be so far behind?

Now Sundance is among you
Who helps the four-winged beast to fly?
Those who live to see
Half diamond for one eye
will have seen golden rain fall from the sky
Golden rain of the sky people
Sky roses
Golden rain from the sky
Roses from the sky!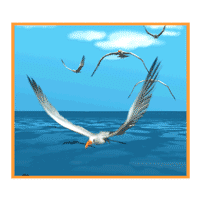 When the moment comes

Who has seen days as dark as these?
Darkness is like a deafening silence
Living in maladaptive times When the time comes, please wake me up

The tension was deeper than could be written
I don't know how horrible it has been for some
Tonight there is assistance from a distance
Light that shines for our existence
No matter where we go, there will always be
Eternity
Death is an aberration
Enoch tells Elijah in translation
For some it is a journey

When the moment comes
Close to your heart
There is a spirit in us, an inspiration
You can go there and tune in
To the grace of being human
Look around the world now
That appears after a reasonable wait
You can love the light wow
Experience the great
When the moment comes

Do you know the difference
Between freedom for the pursuit of happiness & liberty
There's a place
Where there is no
Disappointment or stress
Only irony
And only success
Does not ask for anything
The world is fragile, you can't deny it
It is a child with a mother
And your sister is like an olive tree that won't fall tonight
The wind will call at night
Pay attention and do the right thing
It is a special moment taking care of your body
Seek the kingdom of God
Coming up
Understand the eyes of love
Produce the fruit of light and freedom
It's not him or her or they or me
Only Jesus can set you free
WAKING THE DEAD
It is just after noon on a sunny Saturday when I call Bob Weir of the Grateful Dead at his home.
¨Hi¨, I hear a voice through a fog.
¨Oh, I´m sorry, did I wake you up?¨ as I introduce myself.
¨That´s OK,¨ answers Bob Weir. ¨Where are you?¨
¨I´m in downtown San Francisco.¨
¨Where can I come and pick you up?¨ Bob asks
¨Project One, I´ll be outside, Grace Alley, Tenth Street.¨
He sets the approximate time.
Bob Weir´s songwriting partner, John Barlow, tells me about Bob. ¨It takes dynamite to get me up. That line really does describe him¨ John Barlow says to me at Bar Cross Ranch in Wyoming, reflecting on the line from their song ¨I Need A Miracle Everyday¨.
In the Bible, in Acts 8, there is a story about Philip, commanded by the angel of the Lord, to go south to the road - the desert road, where he meets an Ethiopian who was in charge of the treasury of Candace, queen of the Ethiopians. This man was coming from Jerusalem where he had gone to worship, and on his way home sitting in his chariot, he was reading from the Testament, the prophet Isaiah, Chapter 53, but he did not understand it. The Spirit told Philip, "Go to that chariot and stay near it." The African had an eagerness for truth and invites Philip to come up and sit with him. "The Ethiopian asks, "tell me, please, who is the prophet talking about, himself or someone else?" Philip tells him the good news about Jesus, saying he fulfills the prophecy of this Scripture on the cross, to see our salvation. No greater grace there is than his love. The African is spiritually receptive, with a hunger in his heart to be baptized. They come upon water, and acknowledging the Divinity of God, with his whole heart believing, Philip baptizes him as they are both dunked into the water. The African comes up alone and goes down the road rejoicing. Philip comes up caught in the Spirit of the Lord, and finds himself in Azotus, about 25 miles away. He's here then suddenly there. Rapture speed, faster than motion in love.
Watching him with his hands on the wheel as we ride through San Francisco, we are stirred up and amazed by what we see as Bob brings God into our conversation. Bob Weir is driving and I'm riding, and Bob asks if we can stop for tea and points out a bakery on Jackson Street.
Bob uses his fingers as he talks with his hands. Whenever Bob Weir paints an oral picture of the desert I am mesmerized. He is telling me a desert story in the bakery this afternoon, about driving in the desert flats where there's no speed limit. Like the speedway on an open road. Then he says you should consider the flip side of Paradise, and talks about the reality of the Devil. The waitress brings our drinks and I offer him a packet of sugar for his tea. He takes the packet like he's going to pitch a baseball card, or throw down his poker hand, rising out of his seat and throwing the sugar on the counter. "I hate sugar", he says loudly. My face turns red and I can't get out the words "Bob, we're in a bakery!". He continues his story and I'm transported in my mind back to the desert, planet Earth. "The faster I go, the rounder it gets" Weir says to me.
UNCLE JOHN reads poetry
Epilogue: ¨THE JOURNEY¨
@ Sweetwater Music Hall, Mill Valley, California, October 21, 2019
When your past becomes your path
& you come to answer what you ask
& the angels take you down to your grave
I´m not here to follow the parade
You begin to understand
That you were just a man
But to be a man is to stand in your doorway
I´m not here to judge
in a world among friends
You know the beginning from where the song ends
Your journey leads us to wake
Up in the eyes of the world
You been working here so long
To fill our hearts with song
Help us to understand our rights
From what´s wrong
I look around for you
In all the places we have been
On a mysterious winding path
The gold of sunshine shining through
S
even golden rings
W
ith seven golden powers
T
hat makes good men immortal
Same revelation and secret
Surrounding all of you
Child of magic
With words of wonder
You stopped the world
So the blind man can see
Grateful you shall always be
We are lifted up by the spirit
To soar like an eagle high above
On the wings of the power of love
¨Sometimes the light is all shining on me
Other times I can barely see
Lately it occurs to me
What a long strange journey it´s been¨
Remembering with grief and gratitude
Robert Hunter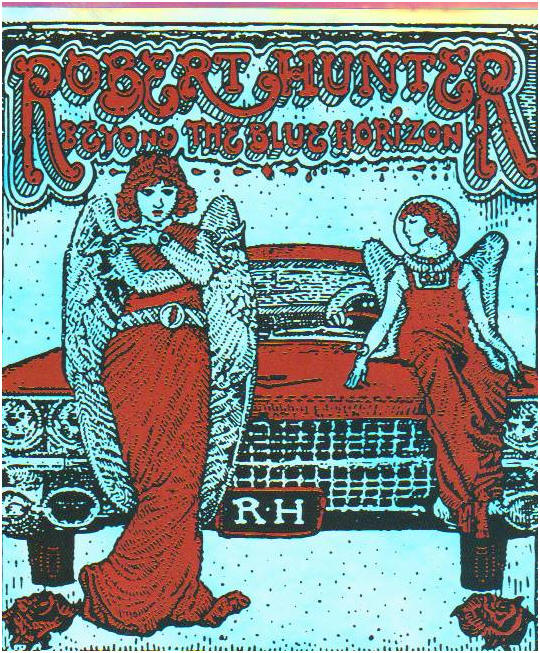 @ UncleJohn.org
NEW DAWN


A new dawn begins We can't stay the same
Time to wake up and understand
And understand
The changes show
Yes, it's hard, I can't stand it
Until you realize you'll be a better man

He knows you by the Spirit
He looks inside your soul
And knows how you are
And what do you like
With your eyes on a goal

You know I can't stand it
When I don't understand what she says
You know I can't stand it
When I don't know how to say it
I do not understand

When they give you power and choice
And we can't distinguish our flesh
I don't have to touch her to heal her with my voice
The heart is not damaged
Who cares about your happiness
The heart is not damaged
My Lord protects you
Of any harmful effect

A new dawn begins
We can't stay the same
It's time to meet and make it stand
The changes in the coming weather
Show that the harvest is at hand

When you fulfill your purpose
Who calls you by name
And it gives you vision
From everywhere and above
To raise you in love

New dawn begins cannot remain the same
It's time to help your family clan
The changes in the coming weather
Show that the harvest is at hand

There are no musical chairs
Watching you dance in the air
Only your eyes can follow the time
Look at the muse make it rhyme

A new dawn begins We can't stay the same
Time to harvest and understand
And understand
The changes show
Yes it's hard to take it
Until you realize you're a better man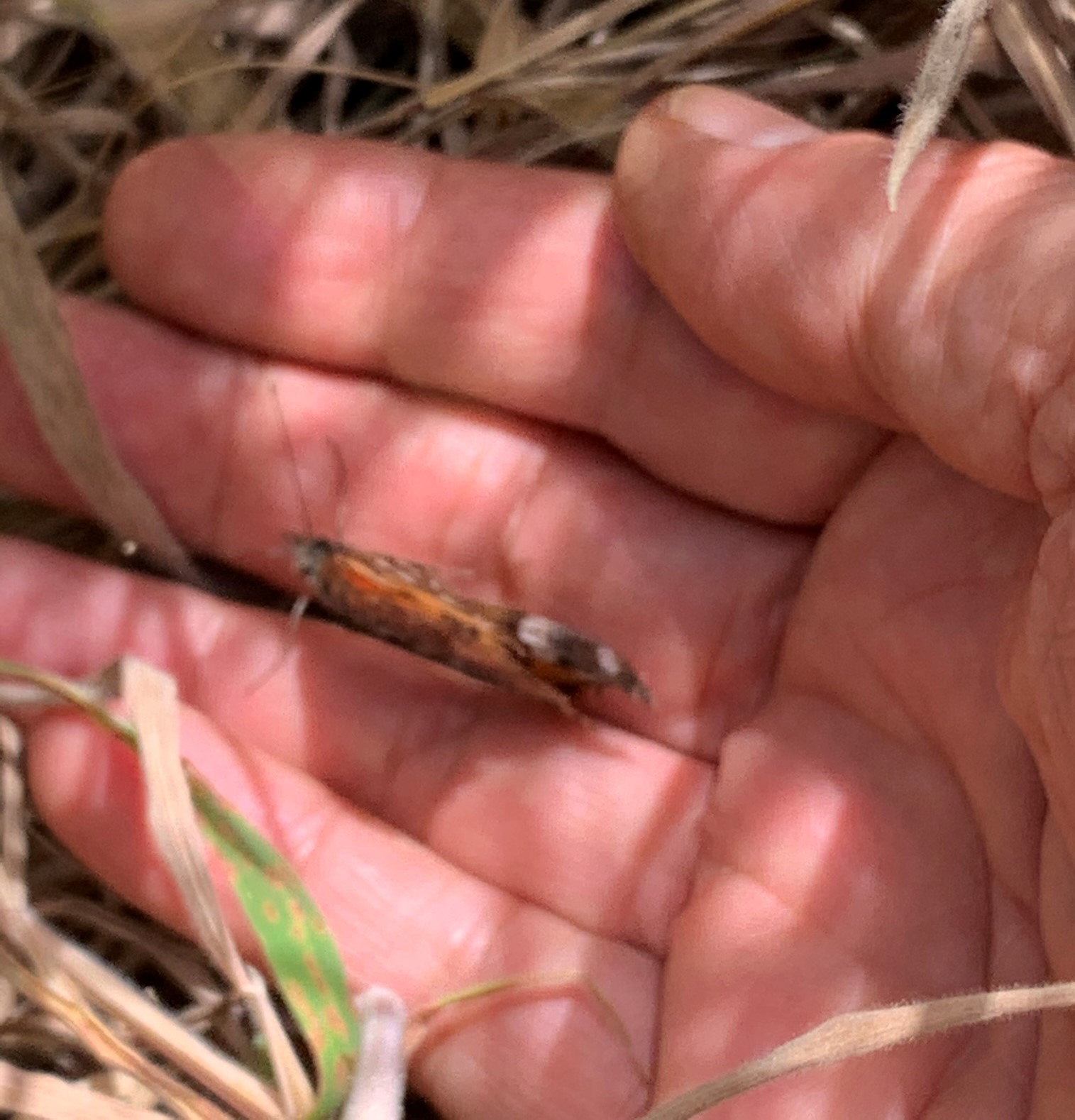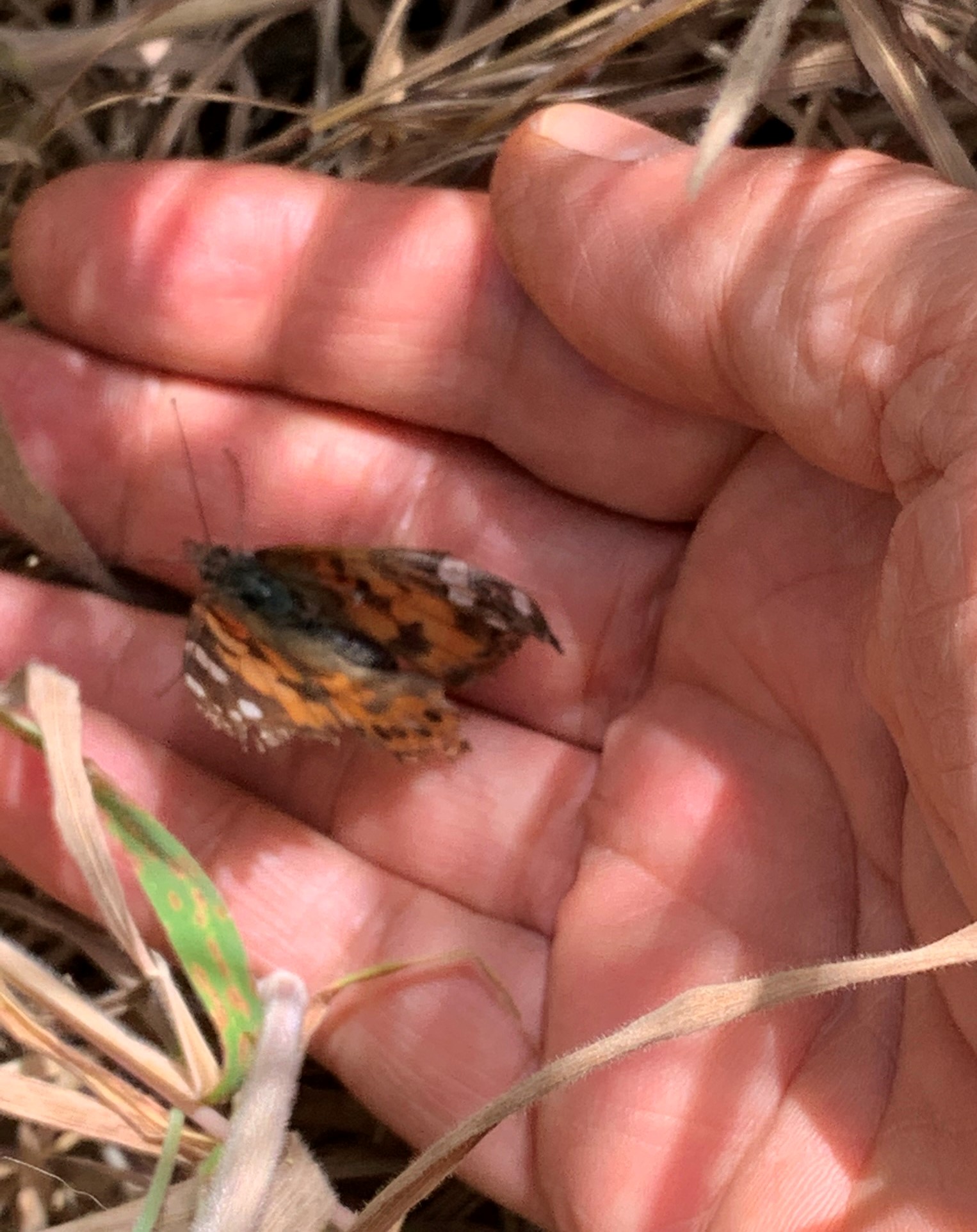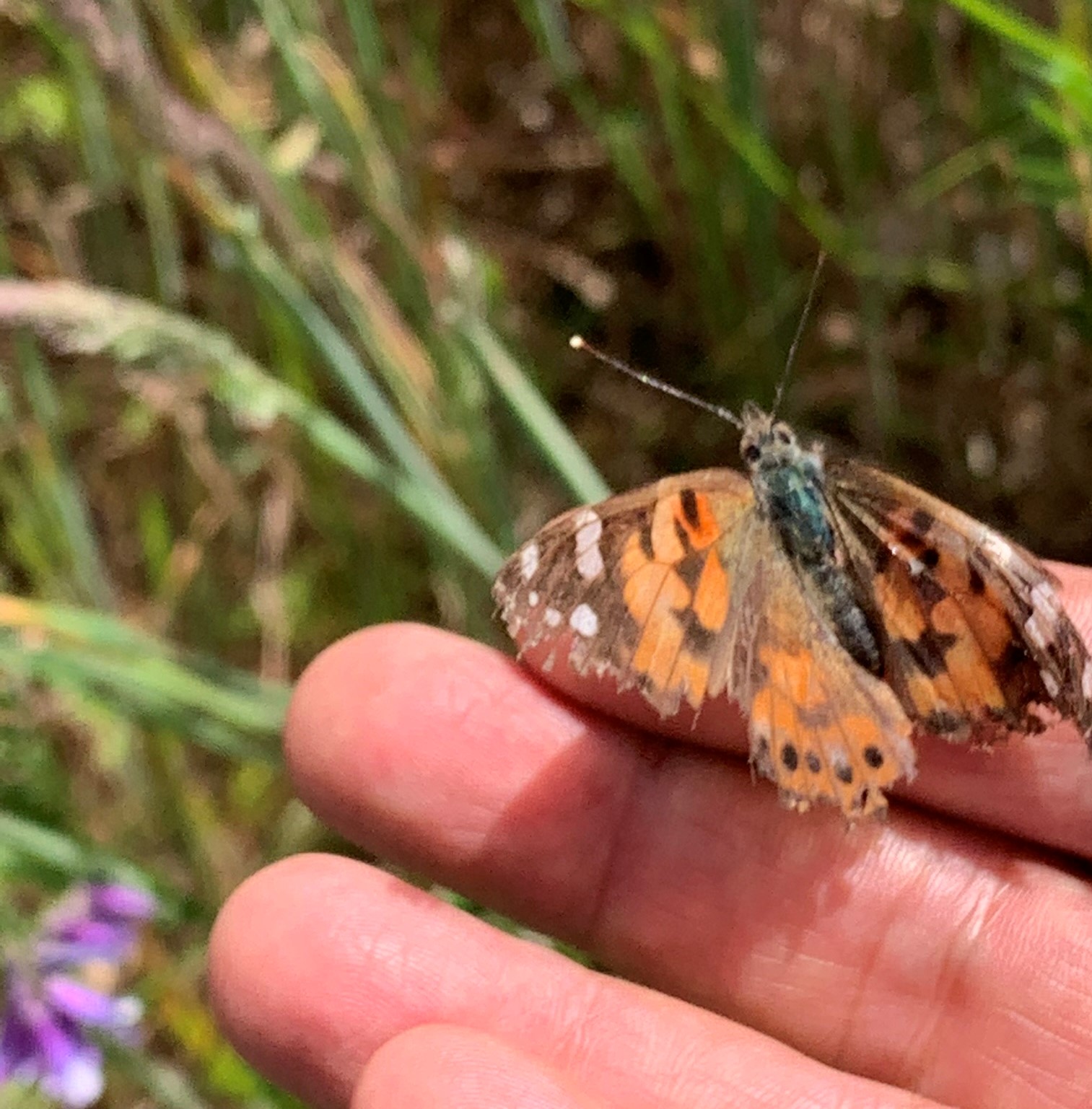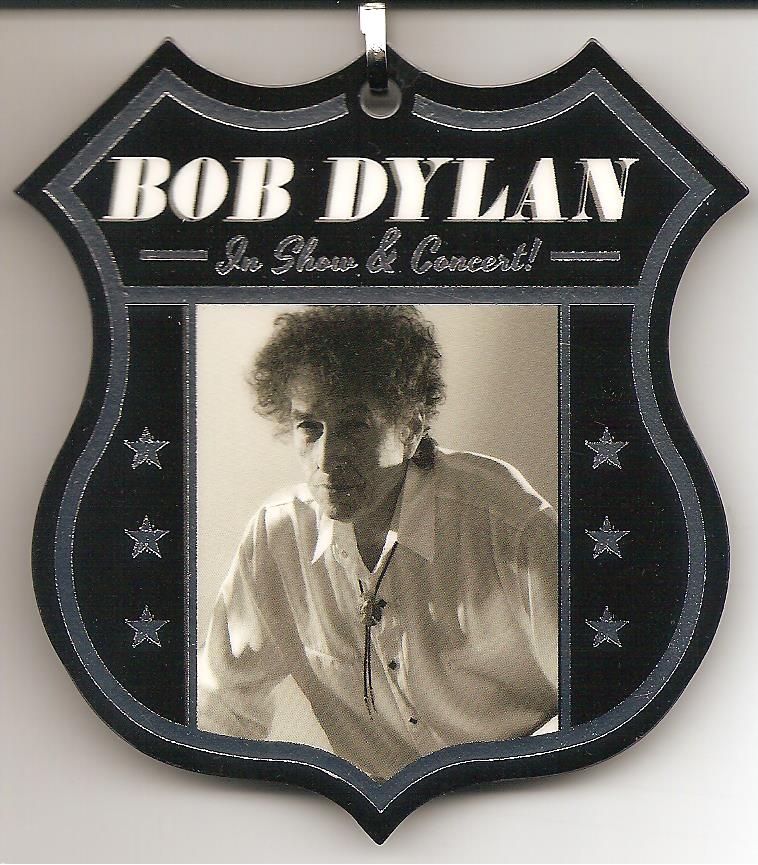 BOB DYLAN @ Capitol Theatre in Port Chester, New York
June 13
*
,
14
*
&
15
*
, 2017
Bob Dylan – Piano, Harp, Guitar, Vocals
Tony Garnier - Bass
Donnie Herron – Pedal Steel Guitar, Violin, Electric Mandolin, Lap Steel
George Receli - Percussion, Drums
Stu Kimball - Rhythm Guitar, Maracas
Charlie Sexton- Lead Guitar
<![if !vml]>
<![endif]>
Watchin' the river flow
lookin' to see
painting a picture
still as can be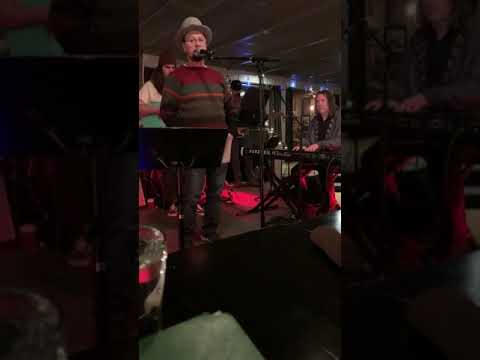 Brian P @ Terrapin Crossroads 12/26/2018
Uncle John with the Terrapin Family Band
Phil Lesh, Grahame Lesh, Ross James and Alex Koford
@ Terrapin Crossroads, San Rafael, California
Song by Bob Dylan

Playin' with the band
This is not about gossip and ugly rumors, but about the personal side, the spiritual and positive, the witty and wise, and the musical legacyof the Grateful Dead
"Sugaree" I use this song in RAINDANCE a play we're still finishing. I took a class with playwright Laura Gunderson last February to help me with preparation. The play is based on real life scenes, events and lines.
I'm riding in a car with rock star Bobby "Sugarfree" Sugaree in San Francisco and we stop at a bakery. We sit at the counter and Bobby orders tea, and me, coffee. When our drinks come, I pick up two packets of sugar and offer them to Bobby. He grabs the sugar, stands up, shakes, throws it on the counter, and in a loud voice says, "I hate sugar!" My face turns beet red. "Ain't no time to hate,Bobby, we're in a bakery!"
The scene and play is set, in the near future, in a world where they put sugar in almost everything, and it is criminally unacceptable to say you hate sugar.
Suddenly two dozen bakery workers and customers break into dance and some chant "Lock him up!" "Lock him up!"
and we turn our voices up to sing:
"When they come to take you down
When the bring that wagon round
When they come to call on you
And drag your poor body down,
Just one thing that I ask of you
Just one thing for me
Please forget you knew my name
My darlin' Sugaree
Shake, shake it, Sugaree
Just don't tell them that you know me
Shake, shake it, Sugaree
Just don't tell them that you know me
You thought you was the cool fool
Never could no wrong
Had everything sewn up tight
How come you lay awake all night long?
Just one thing that I ask of you
Just one thing for me
Please forget you knew my name
My darlin' Sugaree
Shake, shake it, Sugaree
Just don't tell them that you know me
Shake, shake it, Sugaree
Just don't tell them that you know me
"
excerpted from "SUGAREE"
Words by Robert Hunter, Music by Jerry Garcia
All Rights Reserved
Uncle John's Experimental Theatre
September 24, 2018
@ Caffè Lena, Saratoga Springs, N.Y.
---
STREET PERFORMER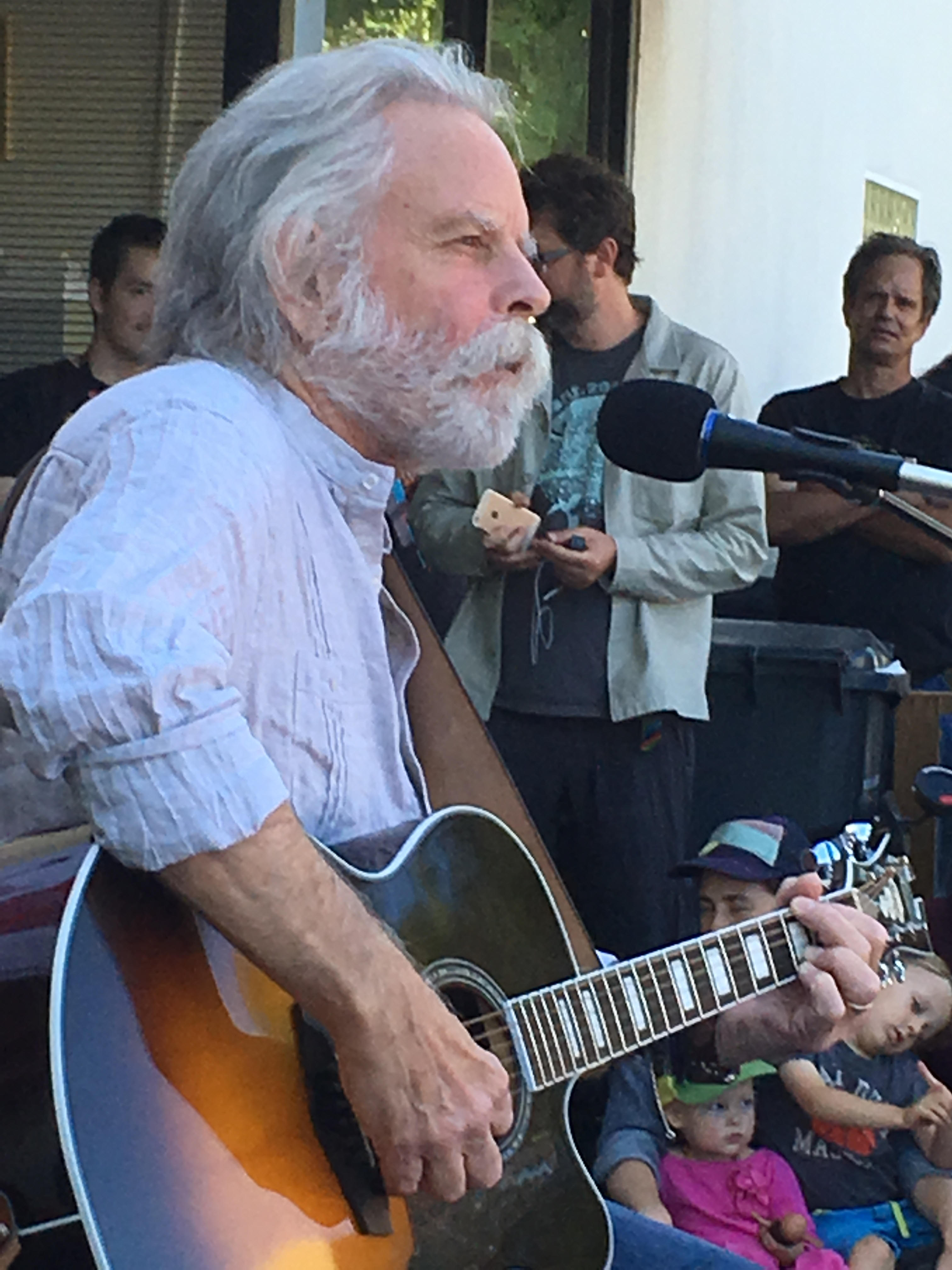 Bob Weir in front of the Bananas music store in San Rafael, California June 27, 2018
---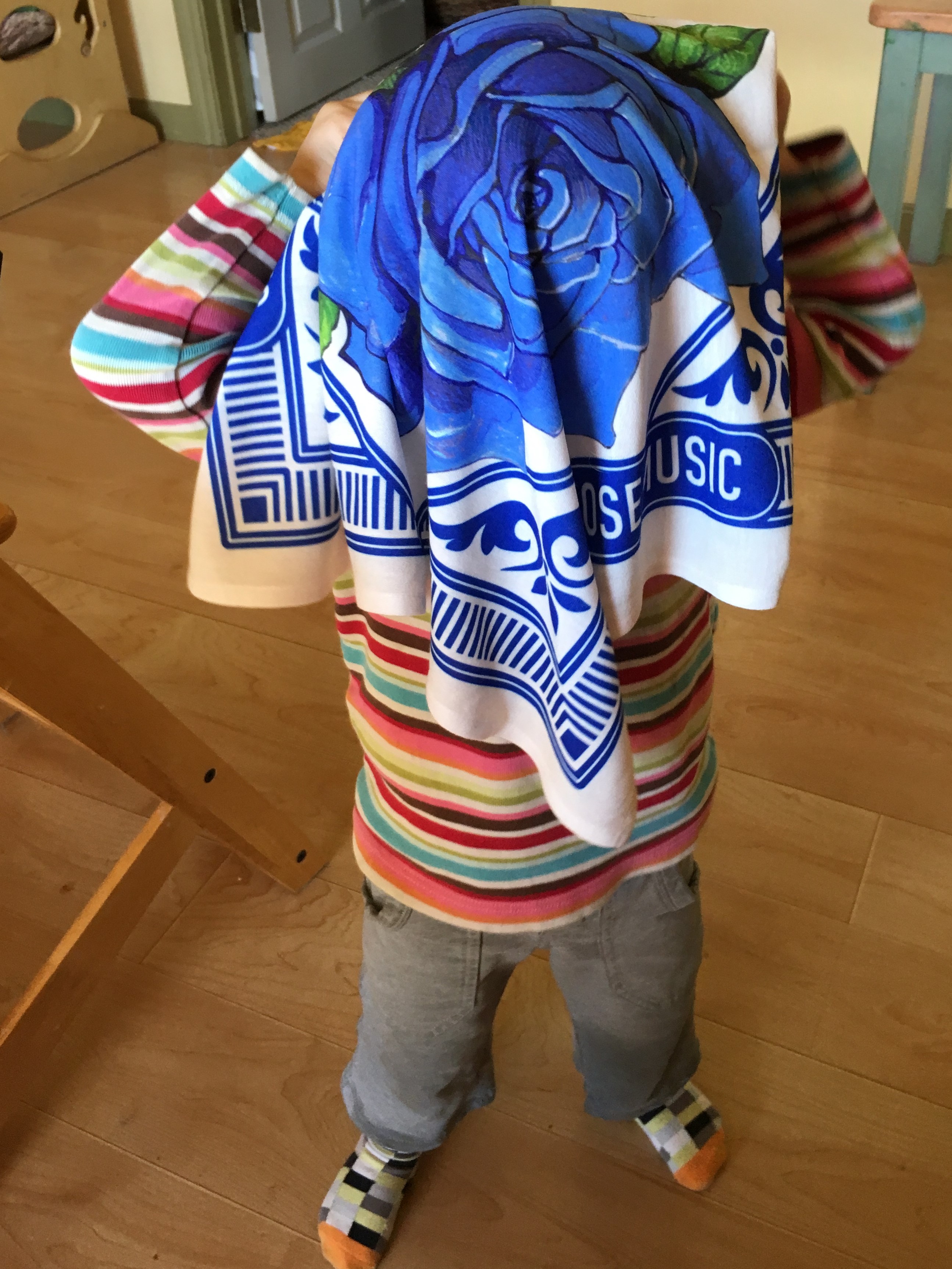 Phil Lesh & Terrapin Family Band

"Playin' In The Band"

June 1

*

& 2

*

Terrapin Crossroads Grate Room, San Rafael, California

June 24, Fox Theatre, Boulder, Colorado

The Rock Collection

June 23

*

,

Terrapin Crossroads Grate Room, San Rafael, California

Dead & Company

June 3 & 4 Shoreline Amphitheatre, Mountain View, California

June 20

*

Saratoga Performing Arts Center, Saratoga Springs, New York

June 30 Wrigley Field, Chicago, Illinois

*LIVE SHOWS (7)

Other shows streaming (4)

Review by Uncle John

Bob Dylan is back on the road to Highway 61. He's added Highway 61 Revisited, Desolation Row and Ballad Of A Thin Man to his nightly repertoire of songs.

Now we're here today.

Bob Dylan sounds youthful as the band orchestrates traditional golden favorites. a set of old standards, and recent tracks.

"Stormy Weather", the Harold Arlen cover steals the scene . "Duquesne Whistle" sounds and feels like we're in New Orleans during the Jazz and Blues Festival there. The dance floor is rockin'. The scene is buzzin' "Bob Dylan es el poeta, profeta de nuestros tiempos y gitano universal" of the poet, prophet of our times & universal gypsy. Bob Dylan plays without a break for over two hours, and 21 songs later with "Blowin' In The Wind" & "Ballad Of A Thin Man" in the encore calls it a night.

One of the three nights I have a front row balcony seat centered in front of Dylan when he's standing & doing vocals. It's been over four decades since I was last here to hear the Grateful Dead at two of their ESP shows. And what happened at one of those shows, happened here to me tonight. When Dylan picks up the guitar to sing To Ramona energy like a rock moves up my spine in the light of our heart. "Summer Days" is a nice surprise and "Scarlet Town" is unusually inspirational stirring up the best, though slow-paced, in this momentous set. Bob does a new version of "Tangled Up In Blue", a new musical version where he like transposes keys or chords like F & G or G & F with new tangled words transitioned in last year's changes. Same title, new song. Same songs, new suits.

The Capitol Theatre is like a church, a sanctuary, the presence of spiritual essence.

I'm riding the train from Port Chester to Albany heading for Saratoga Springs in New York State. The trip follows the Hudson River and I'm amazed at its length. I'm watching the river flow thinking of the players playin' in their playful ways like Grateful Dead band members do.

The Grateful Dead band has always been very playful. The way they play their instruments and communicate musically, telepathically, physically, spiritually & emotionally.

The Capitol Theatre is the venue where the Grateful Dead conducted their first ESP experiments....

As I am watching the Hudson River flow I am reminded of three rivers and the stories about each and when Jerry Garcia asks me to play a song for him, late backstage one night. I pick up the Gibson SG. "Don't plug it in, just play", Jerry says. I play "Mystery Rivers" from my play RAINDANCE, on the guitar. This is the second verse I sing to him:

"I tell you I'm so happy

Livin' my life the way I do

Playin' cards with the Magician

Raisin' the energy elevating the truth

We're gonna fly high upon a starship

Guided by the rings of Saturn

And make all a dream come true

We're gonna live forever

Playin' we'll be happy

Singin' rockin' away the old time blues

You can call His name out

And Yahweh He might answer

Then again maybe time will call on you"

When I return home to California from my trip east there is a package waiting for me from Bob Dylan & his band. Inside there is a clock.

Mail from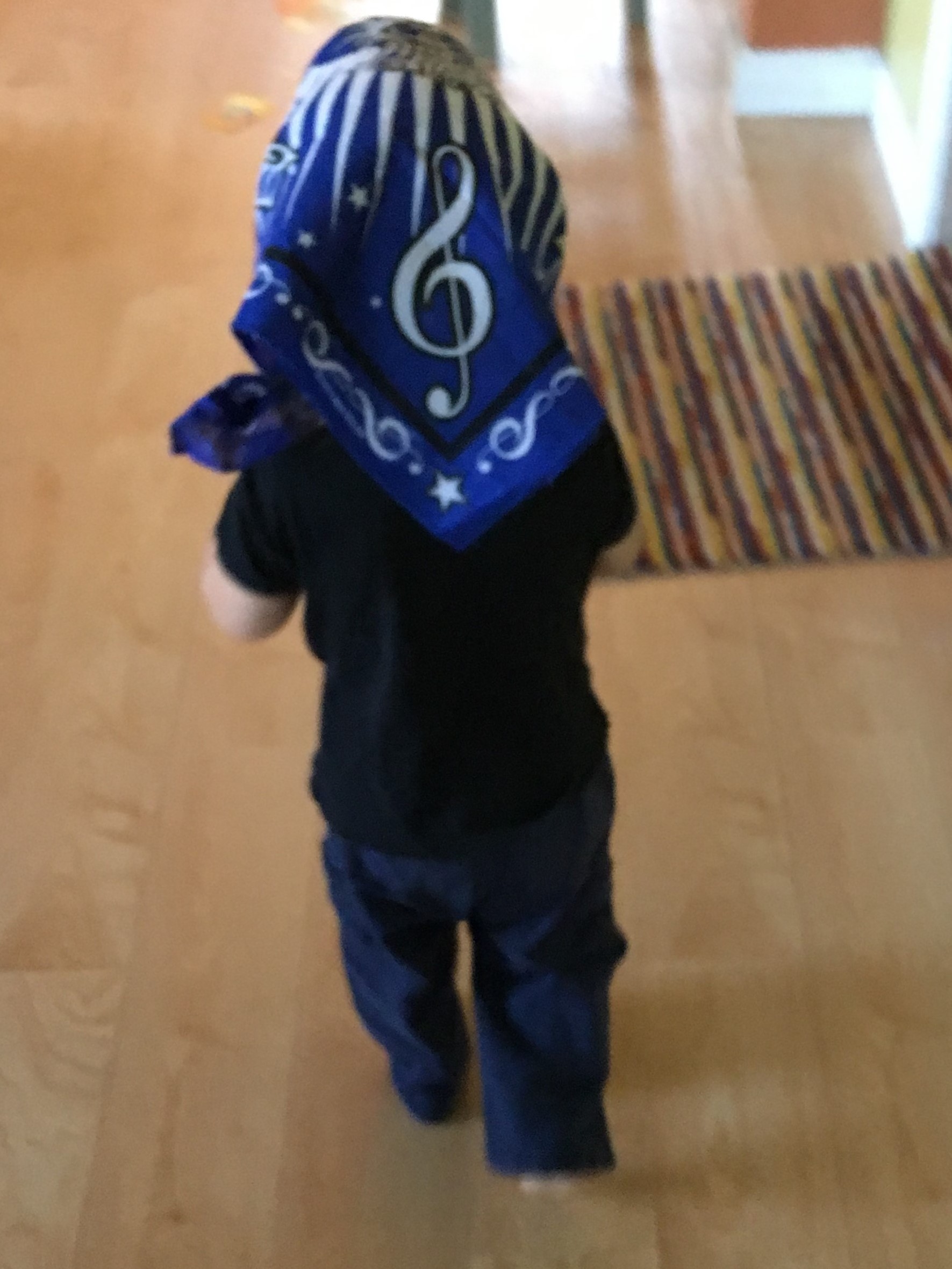 to be continued
Snapshot of our solar system captured by Voyager 1, 1st man-made machine to fly into interstellar space.
The eye in I ain't no par to the eye in Him.
Kiefer Sutherland plays Bob Dylan Cover with guest Phil Lesh @ Terrapin Crossroads
"where's jack?"
The place is packed to the rafters. it is mardi gras night at terrapin crossroads and the audience from the grate room come marching into the bar where kiefer Sutherland and his band is performing a free show in anticipation of his great american music hall debut two days later. phil lesh has the best view in the house high up on the back center wall to see the show. local musicians, and there's no place left to park packed audience, find the music truly engaging. kiefer kinda reminds me of robert hunter with his vest, a rare sight of the best, and their transformation from songwriter/actor to musician. many of the people here tonight came out to see jack bauer from the "24" series but kiefer is here in his transition from actor to real life musician. he plays some of his own songs written with songwriter Jude Cole for an album to be released this summer "Down In A HolE". he also plays some excellent covers, tom petty's "Honeybee", and canadian minstrel gordon lightfoot's "sundown". i've heard bob dylan do this song before. kiefer makes the song sound so familiar. everyone's spirit is lifted with this oldie & goodie tune. he thanks phil lesh & terrapin crossroads for having him perform here and adds, "Mr. Lesh, if you're in the house, you're welcome to come and join me for this song." Phil waves and comes on stage to play bass with the band on "Knockin' On Heaven's Door." Kiefer tells us when he was seven, he treasured the time with his Dad, and riding in a car with him then, his Dad would play this 8track song over and over, "Knockin' On Heaven's Door." His dad is donald sutherland, an actor I first saw in "Klute" & this song is in the movie "pat garrett & billy the kid" released that year, the musical score by Bob Dylan who also played an actor in the film. Here tonight Kiefer is being himself singing his personal favorites with us. The atmosphere is electrified. people forget about jack and enjoy the concert atmosphere surrounding kiefer.
the band exits and the crowd that came in from the Grate Room march back to Lebo & Friends Mardi Gras night. a small group of people gather around kiefer sutherland in the parking lot to pose for pictures. a girl asks me to take a picture of her and kiefer with her camera. I take the picture and she says "No, it's upside down, and you got video on" so she resets it and I hold the camera upright and take a couple shots. "No!" she says, "The camera's not turned on" and the girl next to her offers to take the picture. i hand her the cameraphone and apologize to them. "Sorry, but I'm technically challenged."
Kiefer talks about his ex-wife kelly and how he enjoys his independence in being single. the sounds of new orleans are playing in the background coming out of the grate room. the photo shoot is over and i introduce myself, "Uncle John."
"kiefer." and we shake hands. i recognize the actor whom i first saw in "Flatliners" and followed in every episode of the "24" series.
i tell him "i really enjoyed your music tonight. Especially the last song, it was truly special."
"i really appreciate that. it means a lot to me." he says and adds "if you'll excuse me I got to go have a smoke and drink."
"enjoy the rest of your night." i tell him.
"NICE to meet you uncle john."
"thank you for tonight," I say, grateful for the show.
"where's jack bauer?" someone outside the Grate Room asks.
Have You Seen The Stars Tonight?
I'm sitting at a table directly across from Paul Kantner of the Jefferson Starship & Jefferson Airplane. He's reading the Chronicle and I'm playing one of the puzzle mazes. Paul's profile is facing me and he looks just like an alien with pins sticking out of his ears. I probably look the same to him because we are at an acupuncture clinic and I engage his attention and bring up my musical science fiction play, "Raindance". "In my play, extraterrestrial time travelers intercept the Voyager 1 and capture the Golden Record and listen to it including Chuck Berry's song Johnny B. Goode, and when they arrive on Earth they say, Take us to your leader Johnny B. Goode". Paul and I talk about Jerry Garcia's love for science fiction, Blows Against The Empire, Sirens Of Titan.
Golden Record Manual for Visitors from Interstellar Space
Thanks to
NASA
by BOB DYLAN
Official First Music Video Release
One Song
Sixteen different video channels
AMERICANA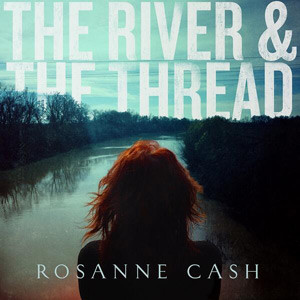 Midnight North "Playin' In The Band" with Bob Weir & Phil Lesh
Courtesy, Grateful Dead Productions & Thanks to Deadheadland.com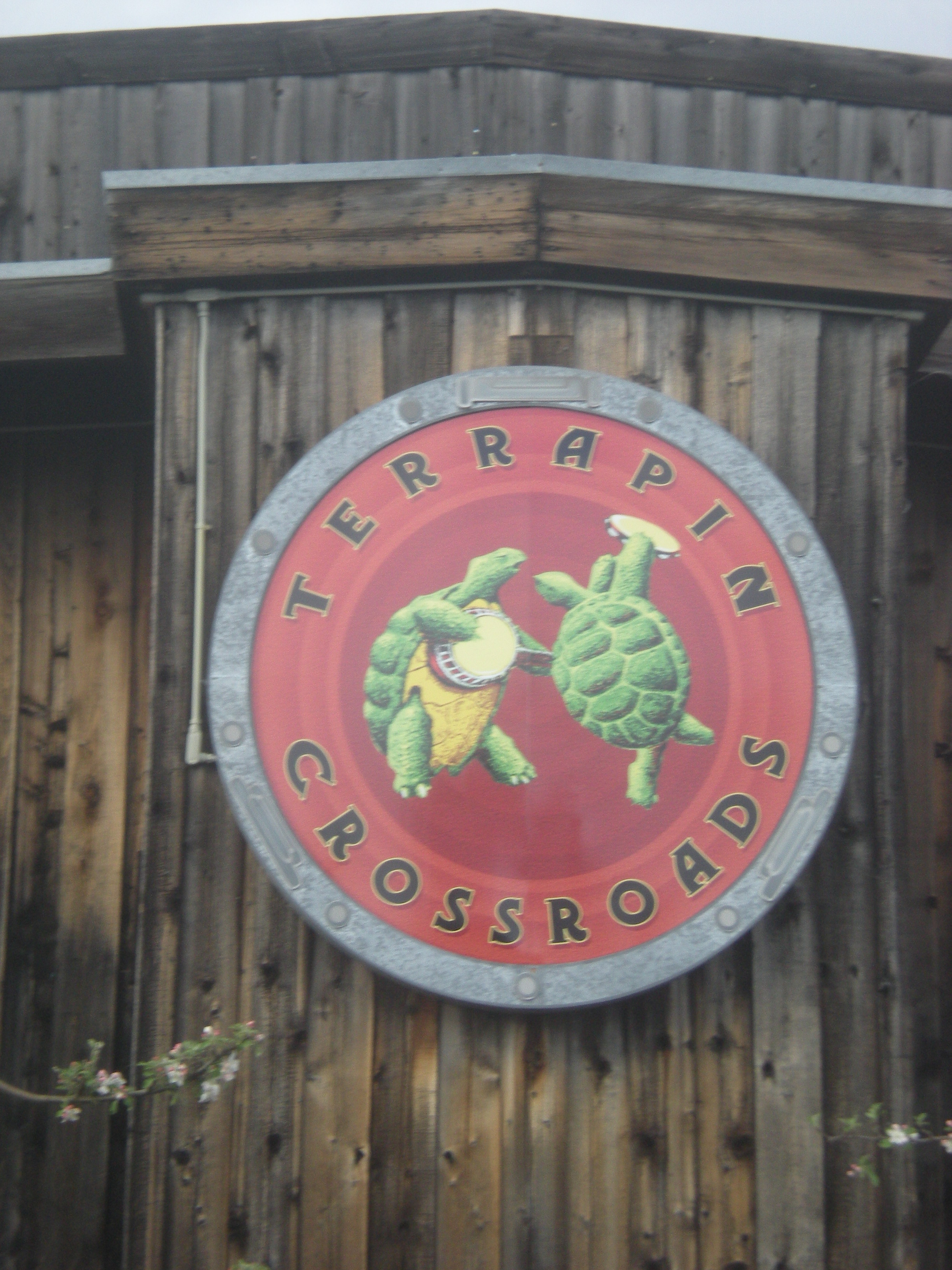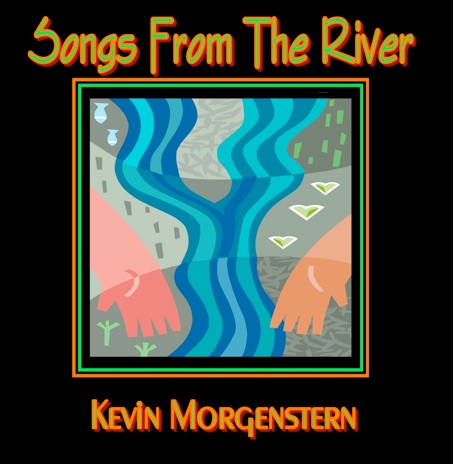 KEVIN MORGENSTERN WROTE SONGS AND PLAYED GUITAR WITH ROBERT HUNTER & COMFORT
He is the co-author of "BIG WIND"