Poetry is like a painting with words, one seen the other heard. Some poetry is read and some poems are a singing song.
launching NEW BEAT POETRY, BE HERE ANY DAY NOW

"Never give up. After the rain...a rainbow. After the storm...the calm. After an end, a new beginning"
Songs, Play & Poems by UNCLE JOHN
except "Jordan" Traditional, by NRPS & Grateful Dead
& "Rainbow" by Uncle John & Tobey Stein
The Stranger (Two Souls In Communion) by Ron McKernan


Songpoems
Robert Hunter
<![if !vml]>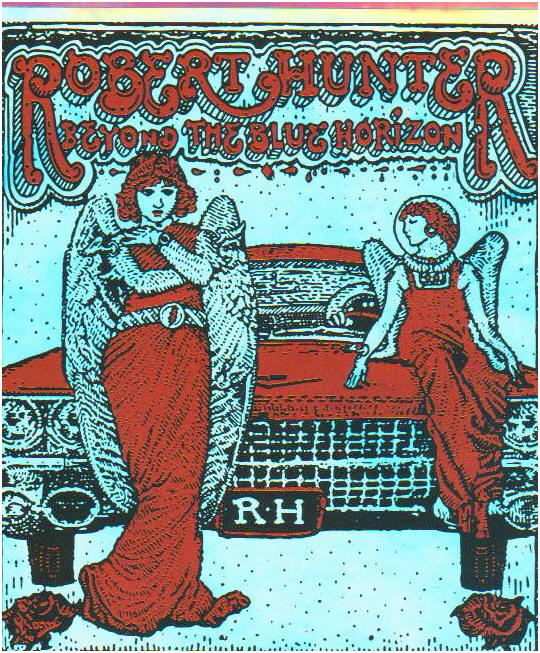 <![endif]>
I have many fond memories of Robert Hunter and great gratitude for his treasure chest of lyrics. The Grateful Dead band member, I remember the poet, playful, trumpeter, vocalist, songwriter, musician, artist, father, lover, joker, scholar, hermit and invisible man. --Uncle John
TRUMPETS OF THE OCEAN
by Robert Hunter
The day the constitution became a metaphor
I was laying tile on my lady's kitchen floor
A lot of troubled thoughts ran through my mind
But I kept laying tile in the same straight line

Where were you the eleventh of November?
I was in the bathtub sleeping off a bender
A double shot of hell and freedom in a blender
How can I forget what I really can't remember?

The trumpets of the ocean howl, let them roar
Let them wail, let them soar
Thunder in the belly of the whale never more

The day that Elvis died I was driving in my ride
A friend in a Ford waved me over to the side
Said "I just heard the news on the radio"
I said "are you sure?" she said "I don't know"

Walk a crooked mile, hell, you might as well walk ten
Meet your old self coming round the corner of a bend
Nothing new here, why should we pretend?
The trumpets of the ocean in a broken-hearted blend

The trumpets in the midnight, trumpets in the dawn
Trumpets of the queen's rook, trumpets of the pawn
Trumpets in the stratosphere, trumpets of the rock
The trumpets of the sky boat, sailing into dock

Trumpets of the backbone, trumpets in the air
Trumpets of the black lace ribbon in your hair
The trumpets in the undertow rock you off to sleep
We'll fall in love tomorrow, Juanita, don't you weep

The trumpets of the ocean howl, let them roar
Let them wail, let them soar
Thunder in the belly of the whale never more
All Rights Reserved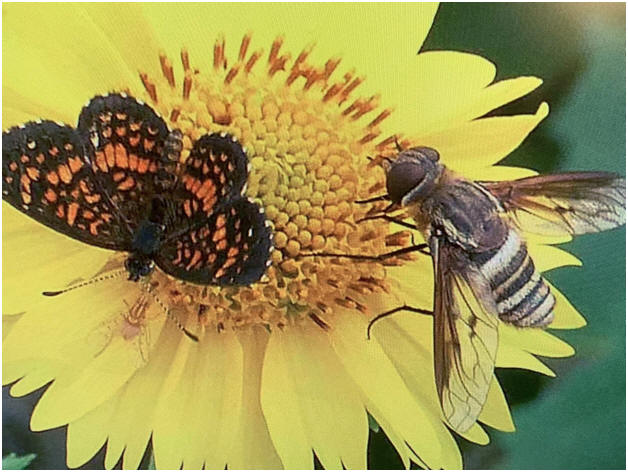 from BOOMERANG
by Uncle John
Hello to my Heart
Spanish translation by Tania Carrasco

The movement of the wind
Turn on the night lights
The stars in the sky shine
In sight of the sights

Do you know that time is waiting to become eternity
To see you as happy as you can be
Doing what I can
For you when you are kind
Through all the changes in our mind
Thanks for sharing the time

Playing and bells ringing
Dancing and singing
You know who the Master is
I'm just a working man
Together through our work and laughter
We've been chasing the promised land

Now that we are family
With a vision of liberty
I say to you
Hello to my heart
Goodbye to our misery

The prophesied time to come
For the troubadour of change
Makes its way around now
This world sure seems strange
The circle is complete
Back on the road
Across the great bridge
Like a boomerang coming home

With calm and patience and strength of all we are
I'm just a season to remember
And a long dream about a star
With a love song and a daydream
Vision of the Guardian of the Planet
And the source of our soul
Our life turns
The new world sung
And love
the masterpiece in the universe´s role

Dawn inside
Take me to your golden land
Put your mind in my hand
Look into your heart child and understand
Now that we are family
With a vision of liberty
I say to you
Hello to my heart
Goodbye to our misery
Hola a mi corazón

El movimiento del viento
Enciende las luces de la noche
Las estrellas en el cielo brillan
A la vista de las vistas

¿Sabes que el tiempo está esperando para convertirse en eternidad?
Para verte tan feliz como puedas ser
Haciendo lo que puedo
Por ti cuando eres amable
A través de todos los cambios en nuestra mente
Gracias por compartir el tiempo

Jugando y campanas sonando
Bailando y cantando
Tu sabes quien es el Maestro
Soy solo un hombre trabajador
Juntos a través de nuestro trabajo y risas
Hemos estado persiguiendo la tierra prometida

Ahora que somos familia
Con una visión de la libertad
te digo
Hola a mi corazón
Adiós a nuestra miseria

El tiempo profetizado por venir
Por el trovador del cambio
Se abre camino ahora
Este mundo seguro que parece extraño
Ahora el círculo está completo
De vuelta a la carretera
Al otro lado del gran puente
Como un boomerang volviendo a casa

Con calma y paciencia y fuerza de todos somos
Soy solo una temporada para recordar
Y un largo sueño sobre una estrella
Con una canción de amor y un sueño
Visión del guardián del planeta
Y la fuente de nuestra alma
Nuestra vida gira
El nuevo mundo cantado
Y amor
la obra maestra en el papel del universo

Amanecer adentro
Llévame a tu tierra dorada
Pon tu mente en mi mano
Mira dentro de tu corazón niño y comprende
Ahora que somos familia
Con una visión de la libertad
te digo
Hola a mi corazón
Adiós a nuestra miseria
ROUND HALL WAY
by Uncle John
You born from the dust an orphan adopted in good health
Grew up with a proud look into wealth
Who knows you like the river sees your humble side
Far from the night behind time and the tide
You answer to the noonday sun
Barefoot on stage your thoughts are like one
Who cares about your soul
While so many idol eyes your role
You could be going to hell but No!
God is drawing you and this generation too
People are praying you into the kingdom of truth
By the grace of God in an alley play
Round hall way
You make your heart like a candlewick
Stay in your disguise really thick
Come on up when you´re down
To the weird side of town
To the light above their frowns
Like travelling clowns
You know what I believe in
When I say I believe you
No matter what you´re age you´re no angel
You´re still in your youth
When the night meets the day
Like a hole in the sky play
Round hall way
You´re not going to hell for nobody
Fair morning and grateful ahead
Different from what was read
Among the bewildered and surprised not the stereotype
So amazing and ripe
The children of God shall be restored at peace
The story rewritten the song remastered and released
Come on up & over & around
Find the eternal transport sound
Amazing grace or whatever it takes
To get to heaven and remain awake
Who cares about your soul
While so many idol eyes your role
You could be going to hell but No!
God is drawing you and this generation too
People are praying you into the kingdom of truth
By the grace of God in an alley play
Round hall way
MOUNTAIN TOP
He stood upon balanced rock
In the garden of the gods
A mountain peak in a twilight storm
In a castle with rock and rod
Wander into sunlight
Climbing watching little bear
Sunshine peakin' through the clouds
In the cool big top air
And meet at the summit
Of the pyramid there
Powwow with Red Cloud
In the old roundup you steer
One fresh breath of air
And you know God is near
His handiwork is everywhere
Provides for the birds in the air
And the feathers they wear
We climb a mountain to its elevation
Look to the center core of the creation
All along the wall of rock up and down the stairs
Cool wind whistlin' mountain top blowin' her hair
We can go back four centuries
Follow three rivers through the mountains and trees
Two sides of reality
One bright light of an idea suddenly
It is the cool of nighttime beat
The earth rose until the moon set under our feet
The bees and birds and butterfly
All know what to do
Work and stay busy
Always be true
Willing to change for the best you can do
Peaceful aware
Among the tree tops we feel in the cool mountain air
PINK ROSES

The love of my life comes with roses
SWEET SONG OF LOVE POPS UP IT MUST BE THE ROSES
WRITING ABOUT THE BLUE ROSE OF LOVE
REALLY ROSIE SOMETIMES WHITE LIKE A DOVE
SISTER A CHAMELEON OF ROSES OF A GOLDEN RAINBOW TOP
LOOK FOR THE HEARTS OF MY HEART FOR A YELLOW ROSE COUNTING HOURS
TRAITS TO RICHAS FIT LIKE A GLOVE OF PINK ROSE FLOWERS
Café eyes
by Jhon Ramirez
You are the prettiest girl on a beautiful day.
I just want to love you because now I'm happy.
I am very shy and it is rare to express my feelings.
I listen to that song and I think of you
Glaring at me
And seeing my reflection in
Your cafe eyes
Like a day dream in my mind
You are here now
Like an angel
Showing your love
For your grandfather
You are a healing and bright light
Glitter shine shine
Your cafe eyes
You make people laugh
You make life fun
God built you to last
He created you for love
Enjoying your family
You speak, listen and reach
Shout and then teach
Looking deep
In your cafe eyes
Where the sun warms the night
And the day brings delight
When it's hot how we like it
Relax with food and drink and fun
Sit with your sister in the sun
Listen to music in the sand of the moonlight
Here the birds and the bees look for honey flowers
Waiting for you I write through the hours
Remembering that you are wise
All I think about are your cafe eyes
I am like a child learning many different things with my teacher
You have a watch that I see
"You have time" you tell me
You are the best at what you do
Time will show you
"I'm very proud" you tell me
"I really like that you thrive too"
Crazy about the light in your eyes
And the time we share
Watching your fingers moving through the air
"How am I doing the food?"
I'll bake you cakes to put in your mouth
Bring your chicken to eat with your hands
Fresh roasted beans from your homeland
Made to forget love in disguise
Your love is real in your cafe eyes
EXCERPTS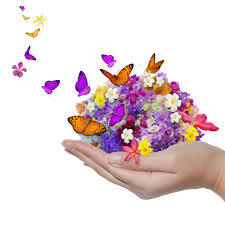 IN YOUR HANDS
by Jhon Ramirez
I feel the heat of the light like sun in your hands
I feel the beat of your heart at your fingertips
I smell the fragrance of your skin as inspiration
Always learning from you
Leads us to a song
You are love
In love with love
In your hands
Where you seek and find
Our love is kind
We want to rest together on the beach
Look at the sun rise and fall and notice the weather
And when the moon shines tonight
And the stars shine bright
You will teach me your language
In the center of romantic attention
I love to see you
To hear your voice
To feel you near
To touch your choice
Look at you here
Listen to you now
Romance in the air
Smiling and shaking your hair
Watching you talking
Listening and drawing
Strumming
Coming
Happy & busy
You're the girl I am waiting for
I keep my eyes on the door
Any day you walk in
I am glad to see you
I won't remember what to say
Forget my lines and play
Para mi, eres una super chica y una mujer maravillosa
You are bright as the brassavola digbiyana
You are sweet as honey & I'm a tasty banana
It's the language from the heart
A magical feeling so grand
Serenading my body in your hands
I will take care and watch over you
Call for heavenly protection
Secure in your hands
With precise & passionate affection
You are love
In love with love
In your hands
Where they search and find
Our love is kind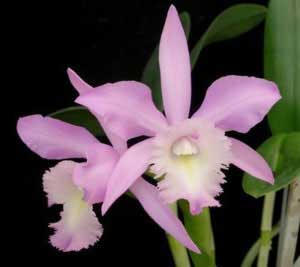 RIVER OF LIGHT
by Uncle John
Start with the old begin with the new
Artistic vision daydreaming with you
Children are playing with big balloons
River candles for the bride and groom
Love shows and dances in tune
Full of view from the top of the mountain
Now guided by the light of the moon
The sun rises and there is a child riding
Start of the morning magnolia in bloom
Sometimes you are natural to act
Say what you have in mind
Intuition as a river of light
In telepathic time
You are hot he thinks, with light he wrote
When she takes off her coat
You're hot, he sees, she thinks of me
Balancing the river boat
I tell you a story about the spirit of women
It's a story about the love of man
Following her eyes while
They speak with their hands
Dancing to the beat, playing in the band
Beat a rhythm and lighten your steps
We are going to prepare now, try it
When you are not looking, it will capture your reflection
Steam in the shower and wet affection
She turns to look at him, well
She wonders, do you love me as much as you say?
He thinks so, surely he would
If she comes with him today
Fair maiden, he said, please,
Will you come with me?
I'll take you where you want to be
Play on the beach by the river of your dreams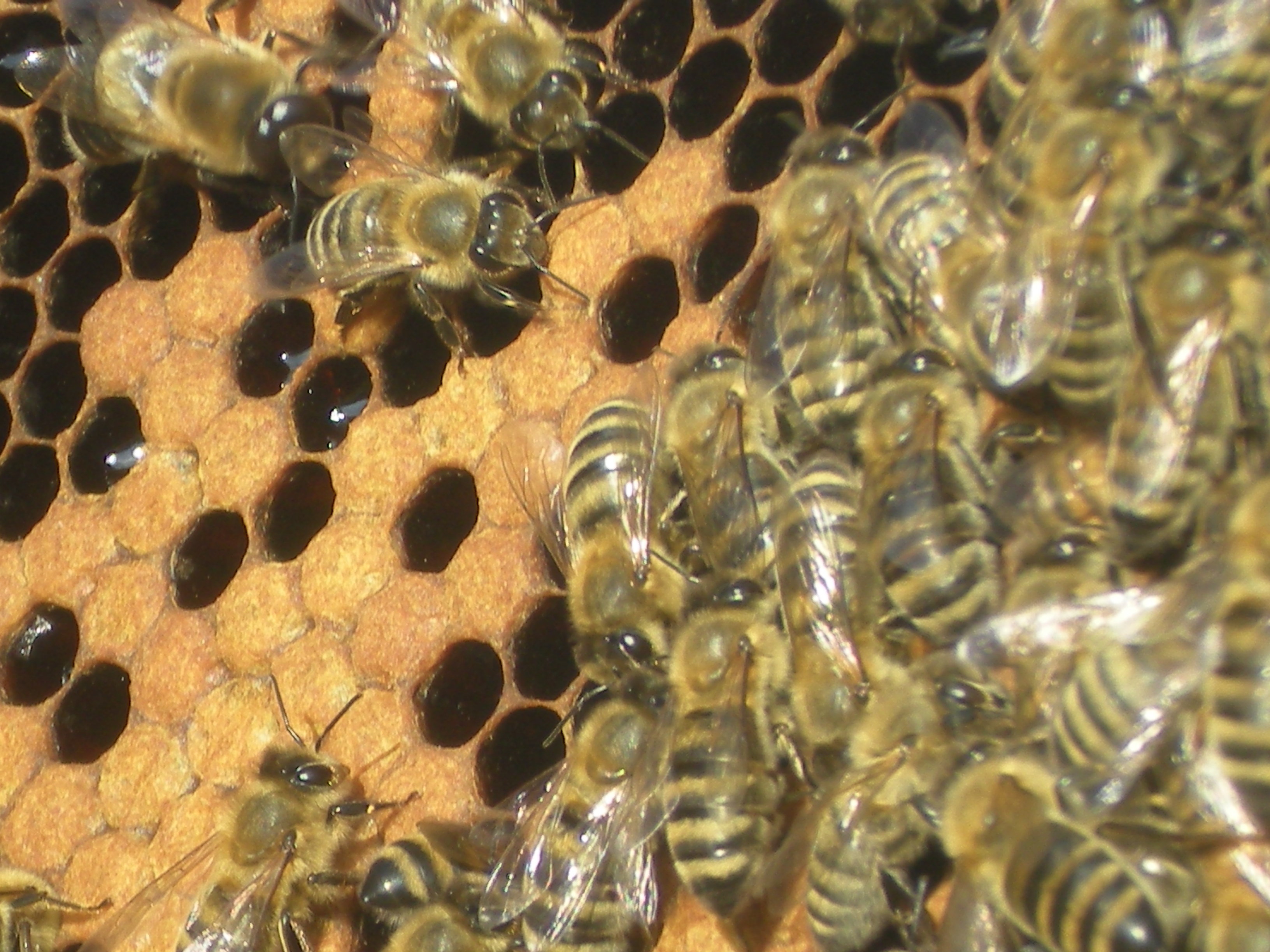 Photo by Uncle John
CLIMATE
& TIME CHANGES
The end of night is near
Waiting for the sun
As the moon rises we hear
Horses on the run
Riding behind the pack
Changing what will come
Not looking back
To the hiss, horns, buzz and hum
Rain upon a dry land opening to the sea
Someone from the sky comes with a key
Turns into sound listen to them play
Bells calling darkness night and light the day
Do bees return to abundant flowers
As birds gather and fly by through showers
The awakening wind gathers momentum
Under the direction of its turning rhythm
Yesterday's chill today is a gentle breeze
Tonight is getting hot tomorrow's day to freeze
Time counts its day in minutes and hours
Rain falls on everyone the air is ours
Been on the road for days
Travelling by the river running like a maze
Leading up to the event ready to age
Listening to every line once written on a page
Backstage is all mirrors and masks
Makeup and safe ready to ask
Set and waiting and ready to act
The weather and time are precise and exact
Feel the fresh air and smell
Spring is sprung we're playing
Tall true tales we cannot tell
Sometimes we are praying
Listen search for hear
As the air captures the sound
Draw me close and near
The treasure we have is round
Walk down the railroad tracks
Climb a mountain on a hike
Jump & put in all your marbles & jacks
Stand up for who you are it's like
Climate and time changes
Weather information
Local conversation
Procrastination and speculation
Creation demonstration
Revelation and transformation
Climate and time changes us

The Stranger (Two Souls in Communion)
by Ron McKernan
What are they seeing, when they look in each other's eyes?
What are they feeling, when they see each other's smile?
Is it a love I've never known - or an emotion that I've outgrown?

Did I take a wrong turning on life's winding road?
Won't somebody help me find the right way to go?
My life need some correction, alteration in direction
Won't somebody comfort me for a while - yes, I'm lost

What is the secret of this tie that binds?
Two souls in communion, both body and mind
Is it special magic, or just the nature of things?
Conceived of great spirit, not for beggars but kings

You who have found it, please help me along
I'm a man, I'm a man, - I'm not made out of stone
My needs they are simple, I don't want many things,
But I truly want to fly on those wings of love one more time.

That's all I need (fly up, fly home)
I want to fly on them wings (fly up, fly home)
I want to fly on them wings of love (fly up, fly home)
I'm a stranger here (fly up, fly home)
Won't somebody help me now (fly up, fly home)
I wake up early in the morning (fly up, fly home)
you know I never saw you babe (fly up, fly home)
I just can't seem to understand
Can't seem to understand what's wrong (fly up, fly home)
What I wanna do is take a little ride with you, on the wings of love
Woh-oh one more time, one more time