MaMaman.org
<![if !vml]>

<![endif]>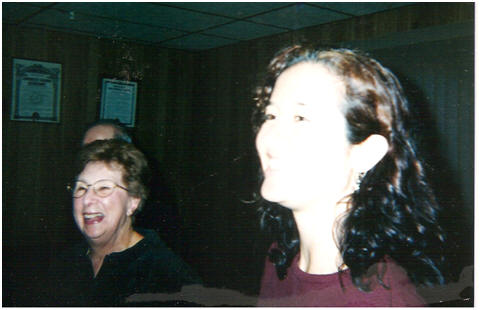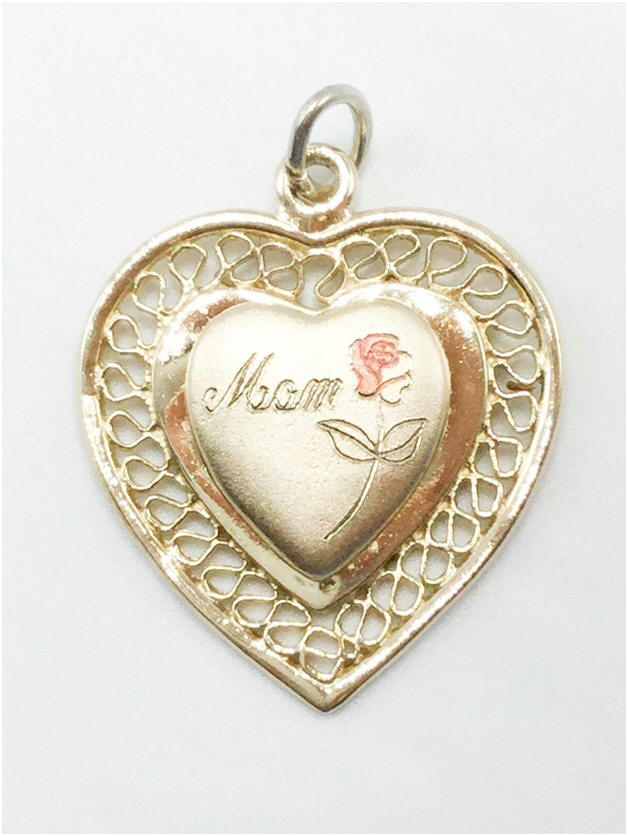 Mothers
Poem by John Patenaude

She was my first love, the best love
She showed me true love
And it allows me to practice love with
Kindness, Caring, Sharing
What I learned from her
Leading, Feeding, Guiding Me
Being held by arms so kind
We are not all mothers but we have all been children

The way a mother works is true inspiration
The way a mother cleans
The way she teaches us
It prepares us It protects us
She provides all the emotional support we need
She knows her children intimately
What do they have in mind
What they feel or fear
And helping them with the peace they will find
She knows what to do

All I know about mothers is that they are really smart
They get their wisdom not from the mind but from the heart
She is the only one we can surely depend
Mom oh mom is a child's best friend

Only mothers have the privilege and power to support life
We recognize her voice when we hear her
She takes us from the darkness to the light
Guided by a Holy Spirit
Mother nature we can see
How beautiful love can be
When I smile and play
I'm grateful that mom has given me life to live every new day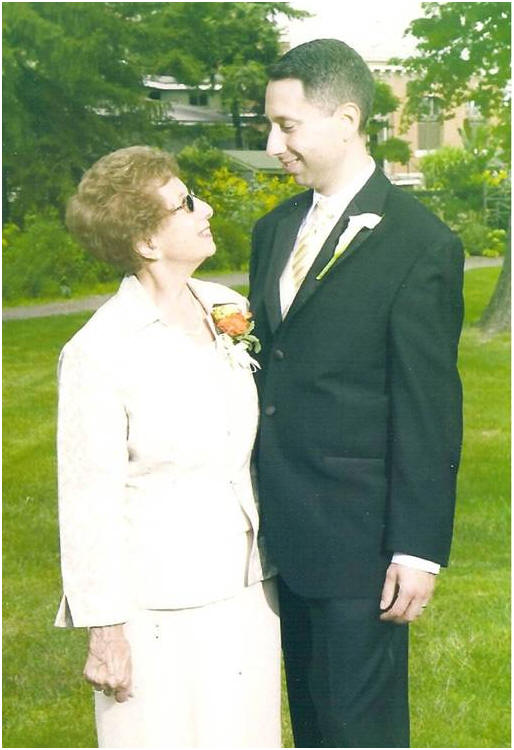 J'aime ma maman!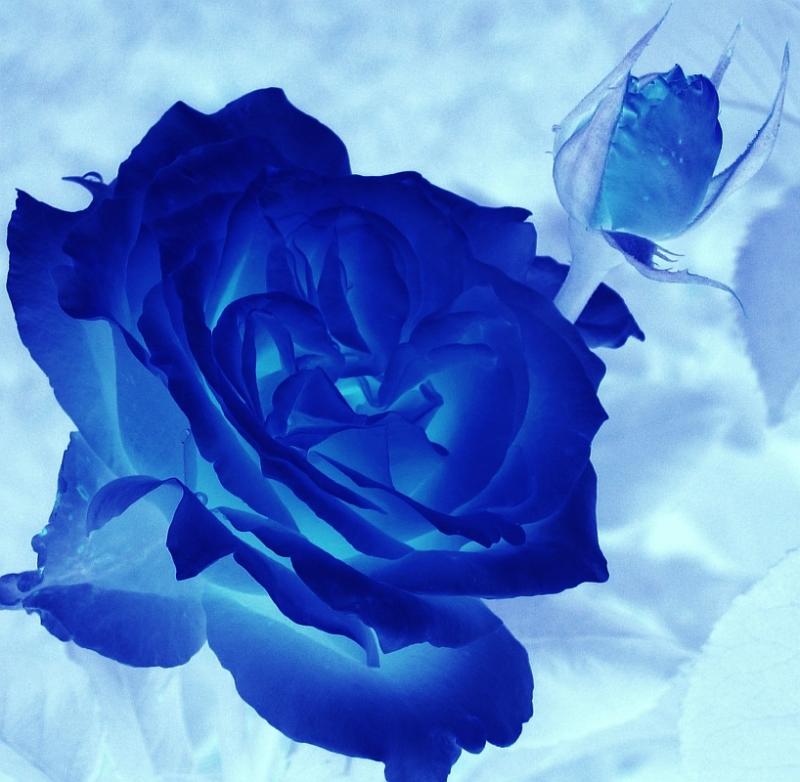 These poems are in my mother, Edna´s handwriting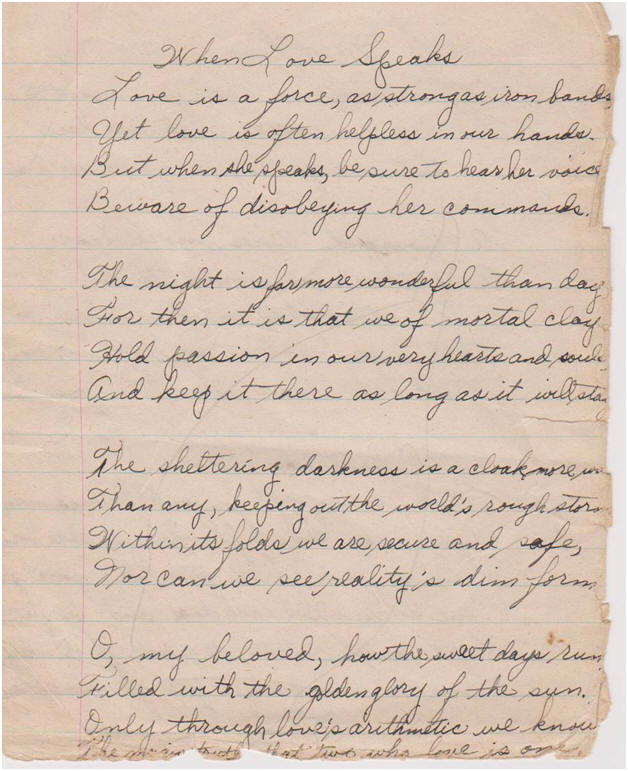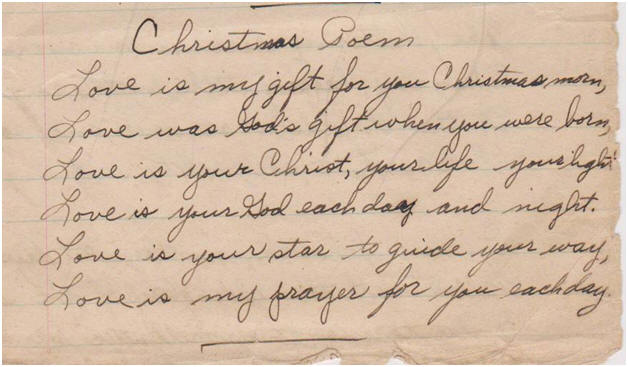 THE CHILD WITHIN
by Grandpoppa
The child within
Is full of loving grace
In a protective sphere
Like a heavenly place
You feel this love grow in you
Bear with time to share good news
As you listen with your mind
The child within can speak in kind
"I'm in a room
With all the food
You call a womb
A sweet cocoon
I can move my feet
& feel my heartbeat
Dark & wet & rockin' night
You care for me with air and light
I like the way you move
& then stay calm
We fit together so smooth
Name oh me Mom"
La première fois que je tenais ma petite-fille je lui ai dit "Naomi Bonjour Mon nom est Grandpoppa"
"Hang Loose"
Edna Patenaude's Journal of her vacation to Hawaii & San Francisco
April 22 to May 8, 1972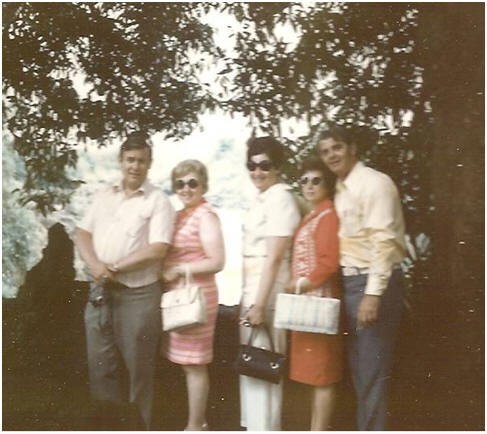 ON VACATION: Dick and Annette Dawkins, Mary Dinan, Edna Patenaude & Jack Dinan Photo taken by Jack Patenaude
I remember Mom saying many times her dream vacation was to go to Hawaii someday. After having eight children, and in the year of her silver wedding anniversary, this seventeen day trip to Hawaii and San Francisco made her dream come true and she is very happy here. She is given a travel log as a farewell gift and she faithfully writes a daily journal of her trip. Mom is a natural writer who inspired us all to be creative in our different ways. She and Mary Dinan were poets in high school who wrote together. She always encouraged us to use our talents. Mom makes note of the farewell gifts and messages she got when they left: a robe from Maureen & Ernie, a pocketbook from Ida & Keith, and the travel log from Mariel & Chip, and cards from Mary Masterson, Ida, & the Costellos. On Saturday, April 22, 1972 the six of them, Jack & Edna Patenaude, Jack & Mary Dinan, Dick & Annette Dawkins leave Albany at 11:30 A.M. on American Airline, change planes in Chicago en route to Hawaii.
Saturday 4/22 1st day
Arrived Honolulu at 5:30 P.M. (10:30 P.M. back home). Stayed at the Hotel Waikiki Beachcomber. It is beautiful and luxurious. Lovely veranda to look out over the Pacific ocean and surrounding hillsides. Spent Saturday evening strolling along Kalakaua Avenue looking in shops. Also went through the International Shopping Center! Wound evening up with a snack at "The Rigger Restaurant" Tumbled into bed exhausted but happy at 11:00 P.M. Hawaiian time (4:00 A.M. back home).
Sunday 4/23 2nd day
Up early at 7:00 a.m. Had breakfast at the hotel. Had a briefing session with tour directors (Ward Brewster and Lloyd Arakawa). Then we strolled down Kalalaua to our church, St. Augustine's for 11:30 A.M. Mass. The Church was very beautiful especially noted were the stained glass windows. At church we met Tom and Deluina Kelly, former New York City residents who have lived in the Islands 14 months. Tom is Captain of the ushers at St. Augustine's. He & his wife belong to C.W.V. After Church we toured the shops and I bought a long mumu and Jack got a shirt. We all rented a car and drove around the Island covering that portion below Diamond Head. The beach was beautiful and we saw some very luxurious homes in that particular area. We stopped at the Hotel Kahala Hilton for drinks on the terrace. Our drinks were quite exotic. The girls had what is known as "Tropical Itch" (complete with back scratchers) and baby orchids. And the fellows had Mai Tais. We drove back arriving at the Hotel in time for the cocktail party with our members on the tour. Then up to our room to shower and dress in our new attire. We had reservations at "Arthur's" for dinner. This is a Holiday Magazine Award Restaurant. Atmosphere very, very nice, food well prepared. Service very slow! We were very tired so we were a little anxious. Back to our Hotel and in bed and sleeping by 11:00 P.M. to awake to-morrow to face a very busy day.
Monday 4/24 3rd day
Up at 7:00 A.M., wrote some postcards and down for breakfast at 7:30. Immediately after breakfast we went to the National Memorial Cemetery of the Pacific (Punchbowl) Very inspiring! Took a lot of pictures but I think we ruined the movie film. Had lunch at the Pagoda Floating Restaurant. Recommend it highly. After lunch we a long but beautiful drive around the Island. Saw pineapple plantations and sugar cane plantations. Got to see a lot of Oahu this way. Had a cool drink later at the top of the Ilikai riding up the outside elevator. Dressed formally for dinner at night at the extremely lovely Kahala Hilton. Good music and show. Later, went to the Polynesian Palace (Don Ho usually performs there but was back on the mainland), saw the Jim Bailey show, female impersonator Judy Garland etc… Back to the hotel tired but happy at 2:30 A.M.
Tuesday 4/25 4th day
Up early for breakfast and out to see the Kodak Hula show. Took some pictures with the Polaroid. After the show went to Pearl Harbor for the Navy shuttle boat ride out to the Arizona Memorial. This was like Punchbowl, very inspiring - yet sad. Went shopping after lunch at the Continental in the Ala Moana Shopping Center. That evening, dressed and went to dinner and show at the Royal Hawaiian, the oldest hotel in Hawaii. Saw the Tommy Sands production. Excellent food, service, music and show. Highly recommend.
Wednesday 4/26 5th day
Up at 5:30 A.M. Luggage out! Left for Airport at 6:30 A.M. and there at 8:00 A.M. boarded Aloha Airlines for flight to the big island of Hawaii. There was a bus waiting for us and we took a 156 mile trip to Kona. On the way, our Native driver "Billy" entertained us with songs and stories, we made stops, at first, Rainbow Falls, then "Orchid island", next Volcano National park going right down to the floor of the Volcano which was still smoking and emitting clouds of sulphur! Had luncheon at Volcano House which is built on the rim of the volcano. Our last stop before arriving at Hilo was the Black Sand Beach! Our hotel, the Keauhou Beach Hotel was like a millionaire's dream. Gorgeous room with terrace overlooking the ocean. At nite attended a Luau and had lovely Orchid Leis and a tremendous Hawaiian Show. The grounds were exquisitely beautiful and we strolled thru the grounds and gardens after dinner.
Thursday 4/27 6th day
Up at 7:30 A.M. Can't wait to get on the beach. After a delicious breakfast spent 3 hours divide between ocean and Pool – all had head start on our tans. In the afternoon the girls had their hair done because after dinner we are taking a taxi over to the Kona Surf for their all Polynesian show. The show was true Polynesian and very enjoyable. The hotel is very very spacious and we enjoyed strolling the grounds.
Friday 4/28 7th day
Off at 9:00 A.M. for the Island of Maui. Arrived 9:27 met at Airport by tour bus that was to take us to our hotel, "The Royal Lahaina". En route we saw many beautiful flowers, trees and plants. We stopped at Iao to see the freak formation called "The Needle" and also the natural formation of John Fitzgerald Kennedy's head on the side of the mountain. This will be marked with a bronze plaque later in the summer. We next stopped in the whaling village of Lahaina (formerly capital of the Islands). Many lovely shops to explore! We arrived at our hotel at 1:30 P.M. in time for lunch. We strolled around the grounds exploring the many areas. This hotel is on an 8 mile Sands Beach area. Very lovely! Scenes from the beach looking out over the ocean. At five o'clock we were invited to Jean & Chet Skubels room for cocktails. Had a few drinks, potato chips and many, many laughs. At seven o'clock we dressed for dinner. We ate in the Alii Lounge. Had a nice dinner followed by a Polynesian show. Afterwards we walked around the torch lit grounds, very beautiful.
Saturday 4/29 8th day
Up early for breakfast and down on the beautiful sandy beach. Spent two hours on the beach and then after a quick dip in the pool showered and dressed. In our rented car, drove over to the Sheraton Maui and had a drink in the Barkantine Lounge overlooking the sea. We next drove over to historic Whalers Village on Kaanapali Beach. We had lunch there in a nice little Ice Cream and Sandwich Shop and then scoured through the little shops. Found a Popcorn Kiosk here. Drove into the village of Lahaina. Had a cold drink of beer at the Whales Tail and then went to 6:00 P.M. Mass at Maria Lanakila. Then back to the hotel for dinner in the Crown Room. After dinner, visited some neighboring hotels and then back to our own Crown Lounge for music and after dinner drinks before retiring.
Sunday 4/30 9th day
Jack got up at 5:45 A.M. and drove with Jean & Chet Skubel & Edmond & Ruby Wood (from Delmar) to see the Haleakala Crater. The others didn't want to go so I stayed behind with them. Got up around 8 A.M. Went to breakfast and did my wash & ironing. Went to the Pantry and bought bread and cold cuts and ate in my room. Went to the beach in the afternoon. The ocean is picture postcard blue! Did a little shopping and then dressed for dinner and show at the Alii Room where they served a buffet supper which was the best one yet with prime ribs etc… Before dinner we entertained in the Dawkins rooms. Had cocktails with the Skubels, Jean & Chet. After dinner, sat at ocean's edge for awhile before going into the Crown Lounge for music and dancing. Into bed by 11:00 P.M., real tired.
Monday 5/1 10th day
Jack and Dick got up at 6:30 A.M. to have breakfast and play golf. Mary, Jack D., Annette & I went to breakfast at nine. Then took a cab to town in Lahaina to do some shopping. Mailed some coconuts and picked up crazy shirts etc… Took another cab back to the hotel, bought some lunchmeat, beer & soda and made sandwiches in our room for lunch., Then went on the beach for the afternoon. The ocean was very rough and it swept me under - that's when I decided to go into the Pool. Had cocktails & chips & dip in the Dinan's room then went to dinner at Moby Dick's.
Tuesday 5/2 11th day
Up at 6:30 A.M. Luggage out by 7:15 A.M. Flying to the Island of Kauai. Pronounced Cow – Y – E with the emphasis on the Y. This hotel Coco Palms is absolutely breathtaking in its beautiful layout. We are in the Sea-Shell Wing. Everything is a sea-shell – from the lavatory sink to the Bed Board to the lamps. To-nite we had dinner at the Coconut Palace, Oriental type food. Dancing also. Had a real nice time. Prior to dinner, entertained for Lloyd & Ward our tour Escorts. They were just great. Lloyd entertained us with folk lore and local superstitions. This was a good way to really learn about the Islands. Also saw Torch lighting procession. After dinner and dancing, strolled thru the beautiful Coco Palms groves and took a long walk down the beach road. On Tuesday afternoon we took the River Boat up the Wailua River to the Fern Grotto. A beautiful spot where many weddings are performed. We were serenaded there & also on the return boat ride. On the ride saw The Sleeping Giant, an outline in the Wailua ridgeline of Kauai's slumbering giant Puni, who may someday awaken.
Wednesday 5/3 12th day
Up bright and early to breakfast and then in our rental car drove along the north drive to Hanalei Plantation. En route saw many gorgeous spots, including Hanalei Bay where "South Pacific" was filmed. The Plantation was used as the "Frenchman's" Home (Rossano Brazzi) in "South Pacific". This was one of the big highlights of the trip being actually able to see where the beautiful movie South Pacific was filmed. Also saw the Waterfall Slide used in the movie. After lunch took the West Shore drive up to Waimea Canyon – elevation 3400 feet. The view was spectacular. En route saw Queen Victoria's Profile, a natural formation of mountain peaks resembling the Queen shaking her finger. We also saw the site where Captain Cook first set foot in Hawaii in 1778. On the drive back saw "Spouting Horn" a natural formation of lava rock producing a fountain of sea water as each wave crashes into the sea. To-nite the boys are all excited. They met the Linebacker for the Green Bay Packers and will have their pictures taken with him to-morrow. His name is Ray Nitschke. After a Happy Hour we met a young Japanese couple who are spending a 6 day honeymoon here, Lily and Kohei Hattori, and had pictures taken with them. After dinner and a show we met them in the Lounge for drinks and dancing. They were just delightful. He was born on December 7, 1941 just a few miles from Hiroshima. We exchanged some coins with them. Later in the evening we were invited to their room for snacks, and more pictures,& they showed us some of their Japanese paper folding, also Japanese games. Didn't get to bed until 1:30 A.M.
Thursday 5/4 13th day
Our last full day in the beautiful Islands. To-day we are hanging loose, as they say in the islands, meaning taking it easy. To-nite is our Aloha Cocktail Party and dinner at the Queens Pool & Coconut Palace. Prime ribs was served and we each got an orchid lei. In closing the Hawaiian portion of this Anniversary trip I am sealing away in my heart beautiful memories of beautiful days with our dear friends Annette & Dick and Mary & Jack. To-morrow it is on to San Francisco!
Friday 5/5 14th day
Up early this morning for one last look at our beautiful Coco Palms. Picked up by our own private 50 passenger bus for the ride to Kauai Airport. Flight to Honolulu short but pleasant. Left Honolulu at 3:00 P.M. on Western Airline (champagne flight for San Francisco – but had to go to Oakland from where we were taken by bus over the Oakland Bay Bridge to our hotel arriving 1:30 A.M. We each had a lovely suite at the St. Francis Hotel. We went out and had a bite to eat at one of the all-nite restaurants. What sights we saw!
Saturday 5/6 15th day
We were up at 10:15 A.M. and after breakfast took the Gray Line Bus tour of San Francisco! It was well worth the price. We went from the Oakland Bay Bridge which is 8 ¼ miles long, to the Golden Gate Bridge. We saw Treasure Island, also Mission Dolores, Twin Peaks Hill, which afforded a wonderful view of San Francisco. Went to Golden Gate Park, walked through the Japanese Tea Garden, the Cliff House with seals on the rocks, saw Alcatraz, the beautiful $170,000 homes in the city and ended up at Fisherman's Wharf. Stopped at DiMaggio's Restaurant for a beer. We rode the Cable Car back to our hotel. For dinner we went to the famous Ernie's featuring French Cuisine. After dinner we walked to the "Top of the Mark" for cocktails and dancing. The view was spectacular. Back at our hotel we stopped in the Piccadilly Bar where they had a young girl singer and guitarist.
Sunday 5/7 16th day
Went to Mass at Old St. Mary's Cathedral in Chinatown, which we had also visited Saturday night going thru the gift shops. The Mass was very impressive. They were having their forty hours. After Mass, had lunch in the Dutch Grill at our hotel, then we strolled thru Union Square Park where we bought an oil painting depicting the Cable Car. Then we took a Cable Car to Lombard Street and from there strolled down the "Crooked Street". It is something to see. After this we walked back down to the wharf and went thru "The Cannery". This was once in fact a cannery and has been converted to a shopping center. We went thru the shops and saw some real good Irish Entertainment in the little Court Yard. We also visited Ben Johnson's at the Cannery and each of us ordered a different drink. This was very picturesque and typically eary English Pub. From there we went by Cab to Vanessi's on Broadway. Excellent Italian restaurant! Would recommend. Took a short walk down the "Strip" to the Cable Car. Back to our hotel by 9:30 P.M. Just to visit with each other and recap all the fun and good times we had shared over the past 17 days. To-morrow it is back to Albany via American Airline. The end of a perfect vacation. We will all be glad to be home but what lovely memories we have made for ourselves – And happy memories are like good friends – they should be cherished.
Monday 5/8 17th day
Our final day in San Francisco, packed & on our way by 10:00 A.M. by cab to the airline terminal to catch a bus to International Airport, Flight 474 on a 707 luxury jet on American Airline at 12 noon. Flight # 260 out of Chicago on a 727, an hour and 45 minutes late.
25th Anniversary Trip Jack & Edna
Mom's Favorite Hawaiian Expressions:
"Hang Loose"
"Luggage Out"
"Suck Em Up"
"Weke – Weke" (Hurry – Hurry)
"Hono – Hono" (Shut Up)
"Whatever!"
"Okole Maluna" (to the bottom)
Favorite San Francisco Expression:
"Do it again and this time get both of them going."
Her travel log was signed with addresses & comments:
Jack & Rose Wright - "Aloha & Suck Em Up"
Rita Delapp – "Peace and Love"
Mary Ellen Lane – "Aloha Mui – 'Til We Meet Again!"
Tom & Agnes Sullivan (Wellsboro, Pa.) - "Hang Loose – Relax, Wicki Wicki (Good Luck!)"
Lloyd Arahawa "To My favorite People 'Okole Maluna' Aloha"
Ward Brewster – "Aloha & Mahala Nui Love"
Ed & Ruby Wood (Delmar, N.Y. ) "5:30 A.M. Bags Out! What a revolting thought that was! But the nights under the Southern Cross were great"
Ople & Troy Huff (Columbus, Ohio) - "On vacation we will never forget 5/4/72"
Richard ("Big Dick") Zaccardo (West Albany, N.Y.)
Dan & Marilyn Hill (Rockwood, Michigan)
Mr. & Mrs. Kohei Hattori, Okayama City, Japan
Chet Skubel- "Remember the Big Great Crater Haleakaia!"
Joan Skubel – "To a great loving couple! Now we know why you have 8 children! Much love and happiness in the future."
Dick & Annette Dawkins - "Remembering all our "Happy Hours" and times in Hawaii and San Francisco, with love"
Mary & Jack Dinan – "Toujour Lamour – Always remember the great times we had together back in Hawaii – with Love."
---
MÈRE
par Janice Berben
Mère représente le premier amour que l'enfant se sent à l'intérieur
Elle les étouffe dans les leçons et les vérités qu'ils doivent respecter
Elle les prépare et les protège pendant des années qui s'annoncent
Et leur donne tout l'amour qu'elle a pour répandre

Elle peut prendre son enfant et savent exactement ce qui est sur son esprit
À mesure qu'ils grandissent et leur douleur se fait sentir, elle donne les mots si gentil
Elle surmonte ses peurs pour faire un enfant à se sentir à l'aise
Et sort de sa façon de leur donner ce qu'ils s'il vous plaît

Elle manque de sommeil pour être une infirmière quand son enfant se sent malade
Sait comment réagir à mal dans un sens ci-dessus sa volonté
Maman est celui d'un enfant en larmes appels lorsque
Elle est la confidente ils déclarent pour durer tout au long des années

Comme l'enfant grandit, il sait que les mères sont vraiment intelligent
Car ils donnent la sagesse, non de l'esprit, mais du cœur
Et en regardant en arrière et en sachant que c'était maman sur lesquels dépendent
Ils savent que Mère a toujours été et sera un meilleur ami


Mère de Janice est Edna qui a encouragé sa fille à écrire
MOTHER
by Janice Berben
Mother represents the first love that a child feels inside
She smothers them in lessons and truths they must abide
She prepares them and protects them for years that lay ahead
And provides them with all the love that she has to spread
She can pick up her infant and know just what's on their mind
As they grow and their sorrow is felt she gives her words so kind
She overcomes her fears to make a child feel at ease
And goes out of her way to give them what they please
She lacks in sleep to be a nurse when her child is feeling ill
Knows how to react to hurt in a sense above her will
Mommy is the one a child calls when in tears
She is the confidante they declare to last throughout the years
As the child grows it knows that mothers are truly smart
For they give wisdom not from the mind but from the heart
And looking back and knowing it was Mom on which to depend
They know that Mother always was and will be a best friend
Janice's mom is Edna who encouraged her daughter to write
Ma Mère
par Joel Comire

Ma mère qui vit loin
sur un nuage d'argent
Il me semble entendre vos pensées chaque jour
comme si elles étaient à voix haute
Il n'y a personne comme toi ici sur terre
Il n'y a personne qui peut dépasser
vous rien et c'est encore la moitié de la valeur
J'ai pu trouver
avec votre sagesse et le charme
et tout ce que vous avait à donner
Vous me tenait dans ses bras aimants
et m'a montré comment vivre
Je sais que nous nous reverrons un jour
Nous pourrions jamais vraiment partie
L'amour sera toujours trouver un moyen
Je sais dans mon cœur
Lorsque la lumière du ciel brille à travers
J'espère vraiment trouver
Dieu est juste aussi bon que vous
Aimante, chaleureuse, sympa, genre

My Mother
by Joel Comire

My mother who lives far
on a silver cloud
I seem to hear your thoughts every day
as if they were aloud
There is nobody like you here on earth
There is no one who can surpass
you nothing and it is still half the value
I could find
with your wisdom and charm
and all you had to give
You held me in your loving arms
and showed me how to live
I know we'll meet again one day
We could never really part
Love will always find a way
I know in my heart
When light from heaven shines through
I really hope to find
God is just as good as you
Loving, warm, friendly, kind
Joel´s mother is Béatrice Rose (Remillard) Comire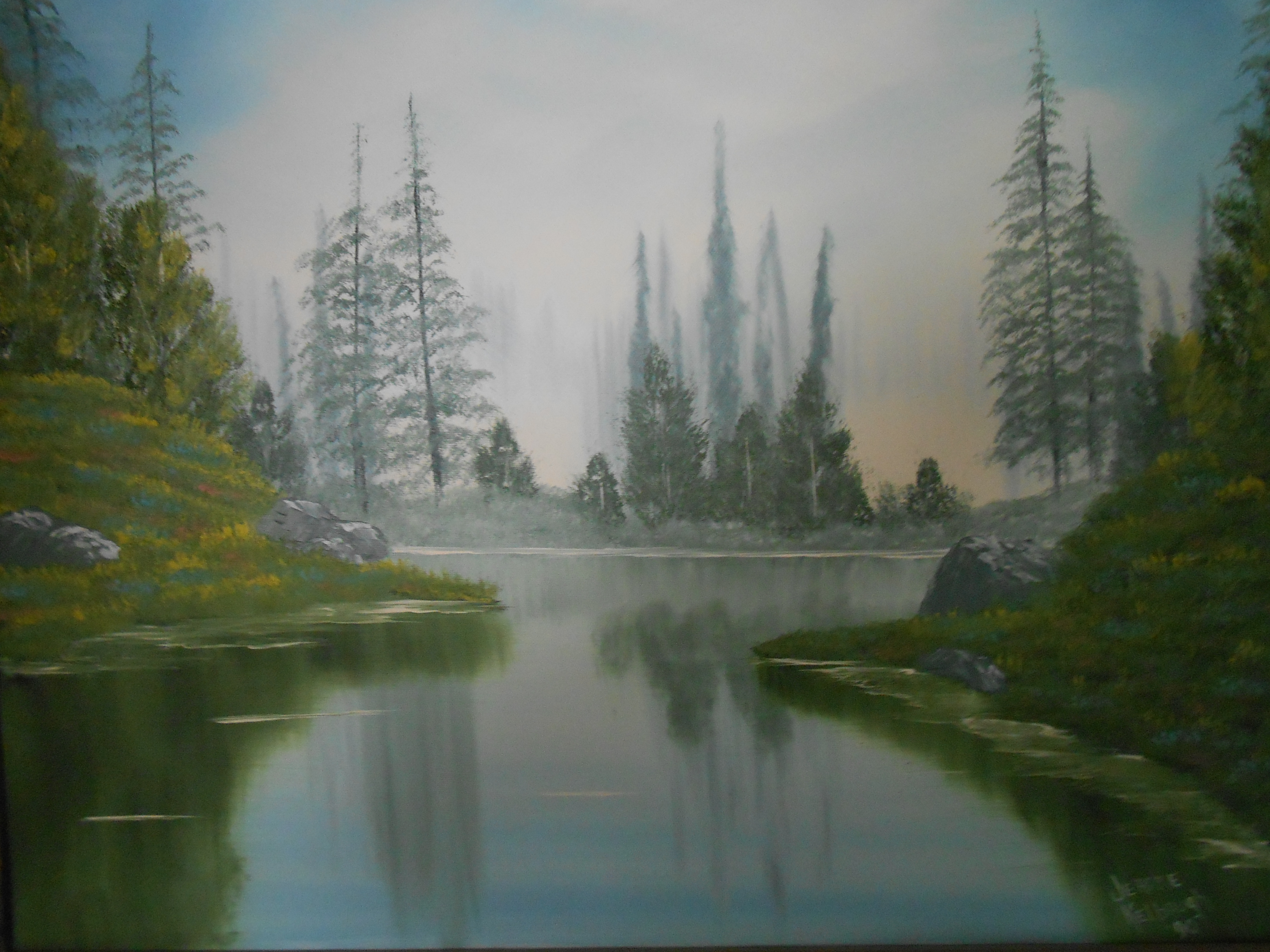 This artist Jeanne Kelbaugh is Joel's sister
Family Genealogy: www.Genealogy.com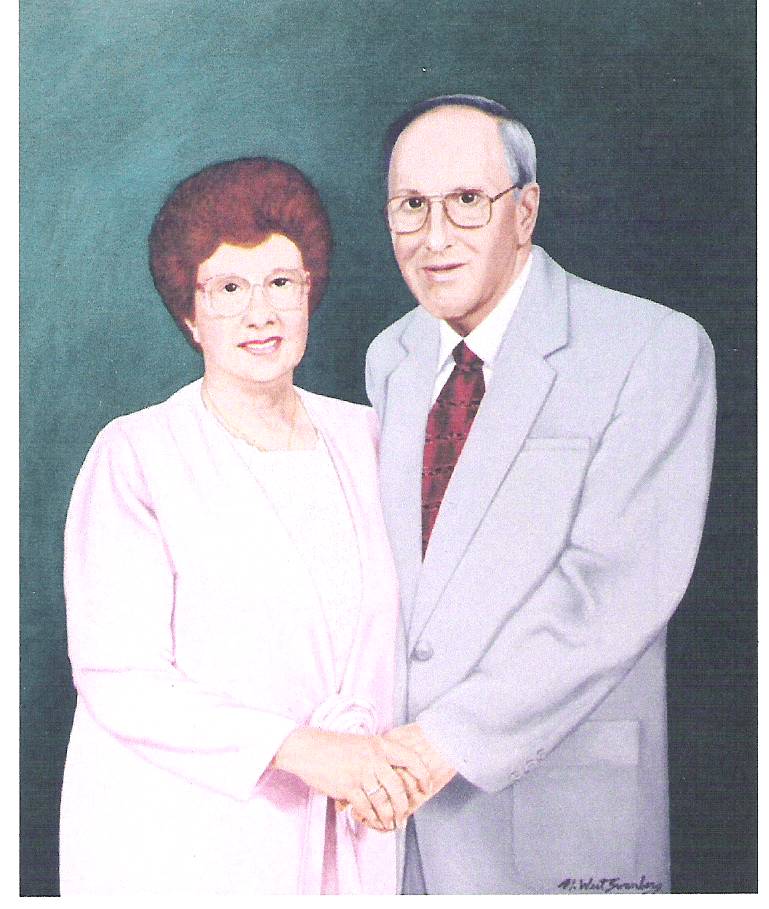 Edna et son mari Jack Patenaude à partir de deux familles françaises a épousé Août 30, 1947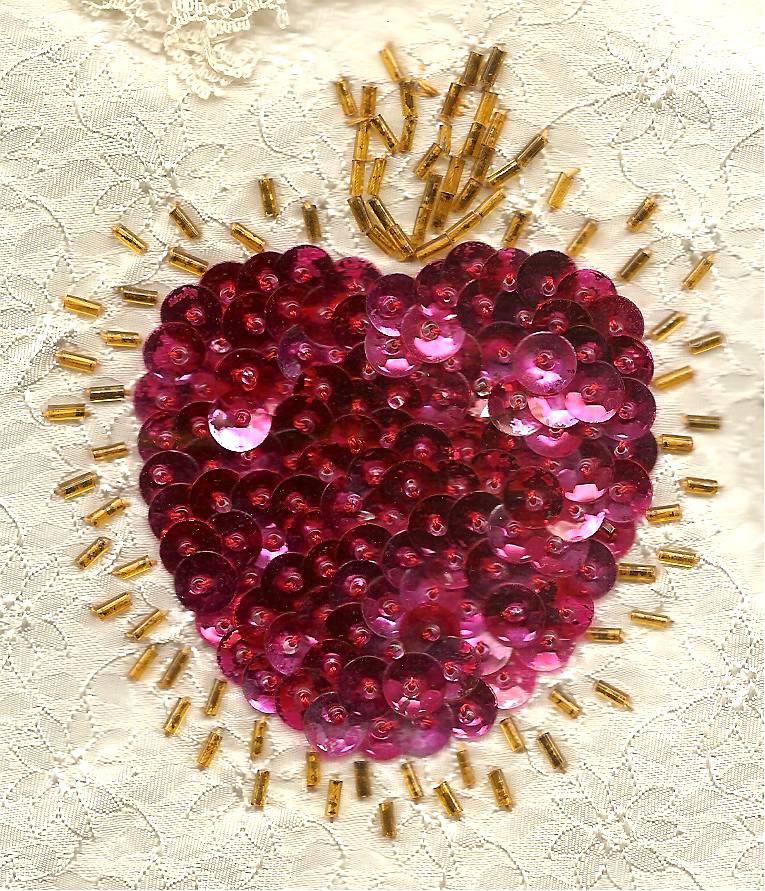 Sequin Art On Lace par ma grand-mère, Ida Remillard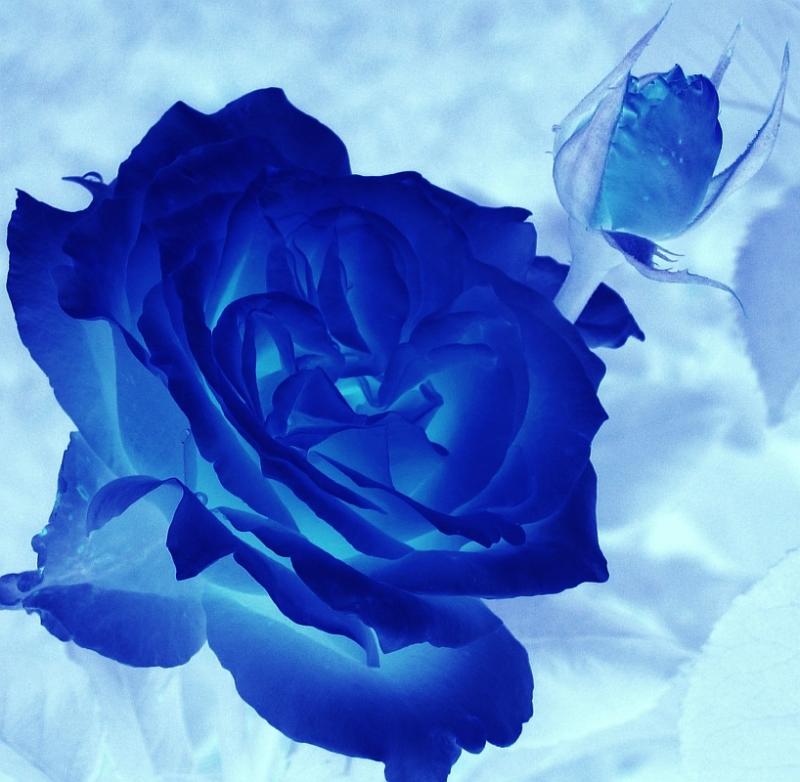 POEMS de "Blue Rose" par Mary Hunt (Dinan) & Edna Marie Rémillard (Patenaude)
écrite dans les années 1940
BLUE ROSE
Par Mary Hunt et Edna Marie Rémillard

Dans la terre de légende vivait un prince
Qui ont cherché une rose de bleu
Mais là où il a regardé et s'il trouvait
Personne ne savait vraiment

Mais je sais que celui qui l'a
Au sein de sa propre commande
Et elle n'a pas chercher bien loin pour le trouver
Ni de recherche dans un pays étranger

C'est la plus rare de toutes les fleurs
Car il ne peut pas se faner et mourir avec les années
Que croître d'autant plus précieux
Avec la chaleur des larmes humaines

Quand je pense que vous en avez un
N'est-ce pas une telle pensée désespérée
Pour permettez-moi de vous dire mon ami
En vous-même qu'il est forgé

Il grandit au sein d'une masse corporelle
Lorsque le cœur est pur comme la colombe
Si un garçon et une fille se sont trouvés
Pour la rose bleue est tout simplement l'amour
MON AMOUR
par Mary Hunt & Edna Marie Rémillard

Vous savez combien vous signifie pour moi
Quand tu étais ici avec moi
Mais puisque vous êtes allé vous avez en quelque sorte grandi
Un millier de fois plus chers
Et il n'y a pas de mots pour dire
Les pensées et les désirs trop
Cette hausse dans mon cœur chaque jour
Et de prendre leur mieux pour vous

MY LOVE
by Mary Hunt & Edna Marie Remillard

You know how much you mean to me
When you were here with me
But since you're gone you have somehow grown
A thousand times more expensive
And there are no words to say
Thoughts and desires too
The increase in my heart each day
And take their best for you

QUAND L'AMOUR PREND LA PAROLE
par Mary Hunt & Edna Marie Rémillard

L'amour est une force plus forte que les bandes de fer
Pourtant, l'amour est souvent impuissants dans nos mains
Mais quand elle parle assurez-vous d'entendre sa voix
Méfiez-vous d'avoir désobéi à ses ordres

La nuit est bien plus merveilleux que le jour
Car alors, c'est que nous des mortels argile
Maintenez la passion dans nos cœurs et nos âmes
Et l'y maintenir aussi longtemps qu'il restera

L'obscurité est à l'abri d'un manteau plus usé
Que tout en gardant les tempêtes bruts au monde
Dans ses plis nous sommes en sécurité et en toute sécurité
Nous ne pouvons pas voir la réalité sous forme faible de

Ô mon bien-aimé comment doux le temps de fonctionner
Remplie de la gloire dorée du soleil
Ce n'est que par l'arithmétique de l'amour que nous savons
La vérité musique que deux qui aiment sont un
WHEN LOVE SPEAKS
by Mary Hunt & Edna Marie Remillard

Love is a force stronger than iron bands
However, love is often helpless in our hands
But when she talks sure to hear his voice
Beware of disobeying his orders

The night is far more wonderful than the day
For then it is that we mortals clay
Keep the passion in our hearts and souls
And keep it there as long as there

The darkness is behind a cloak worn over
That while keeping the world's rough storms
In its folds we are safe and secure
We can not see reality in the form of low

O my beloved how sweet the run time
Filled with the glory of the golden sun
It is only by the arithmetic of love we know
The truth that two who love music are

NOUVEL ESPOIR
par Mary Hunt & Edna Marie Rémillard

Dans la petite enveloppe blanche de traverser la mer
Un coquelicot rouge flétri m'a été envoyé
Il est venu de la tombe de celui qui me tient à coeur
Et sa mort devenir poignant et clair
C'étoit difficile pour moi d'abord de retenir ses larmes
Qui gonflait à l'intérieur pendant que je regardais au fil des ans
Comme nous étions heureux que nous nous sommes promenés main dans la main
Bien que les marguerites et coquelicots couvert notre terre
Notre terrain qui s'étend des collines à la mer
Maintenant, je marche le long, mais de garder un souvenir de moi
Je n'ai jamais descendre par la rive vague lavé
Sans se sentir sa présence au temps jadis
Sans entendre les vagues répéter ce qu'il a dit
Puis-je poser 'Neath the poppies quand je serai mort
C'était son souhait que nous nous tenions sur la butte
Et vu les bouchons sur les vagues blanches rouler
Oui, c'était son souhait et il a bientôt été remplies
Nous regrettons de vous informer que votre mari a été tué
Lorsque le télégramme est arrivé j'ai été refoulée par le désespoir
Je suis allé dans les champs pour y chercher refuge
Mais les rangées de coquelicots donné aucun soulagement
Ils étaient rouges comme le sang j'étais lourd de chagrin
Mais les voies du Seigneur sont nombreuses et étranges
Le coquelicot rouge flétri effectué un changement
Comme je tenais près de mon cœur, il semblait avoir la vie
Cette pauvre petite fleur symbole de la lutte
C'est la meilleure histoire que je peux dire
"Neath the poppies Il est enterré sur place, il tomba
Mais je sais maintenant qu'un jour, dans un pays merveilleux
Nous allons être réunis et la main dans la main balade
Grâce à un champ de coquelicots rouges conduit à une porte
Où la paix et la joie de Dieu et attende
Canadienne-française du Québec
Je me souviens
le Château Frontenac près du vieux Québec

Créé par John Patenaude
Other PATENAUDE POETRY
We All Know Different Suns
<![if !vml]><![endif]>
Poem by Adrian Patenaude
The whole earth twisting
to catch a glimpse
of Your fierce fire,
I squint through the ether.
Distant, nestled among star-cousins,
Your light is sullied by the dust storms of war
and suffocated by the smog of commerce.
Even the top of the world is weary
of sun and snow and never sleeping.
I draw the curtains, apply sunscreen,
fearing You will get under my skin and
curse me with cancer.
I wait, shivering beneath the charcoal moon,
only for Your light to reach me
8 minutes late.
One day You'll die and us with You.
Until then, we spin.
Perhaps You stay away
for fear of burning us.
Perhaps one day You'll fashion for me
wax wings even You cannot melt.
Adrian Patenaude wrote this in 2014 and lives in Austin, Texas.
Having grown up in rural Thailand as a missionary kid, her work explores cultural nuances and the tension between faith and doubt.
The Everlasting Sun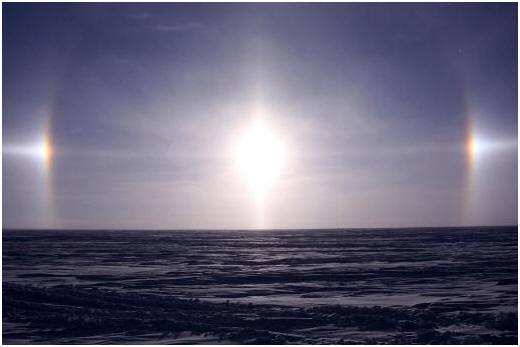 Poem by Jessica Patenaude
My life was short,
But has just begun,
As newborns cry,
To the rising sun,

As birds fly,
And hearts soar,
We leave our young,
Embraced for,

As the time moves on,
And the world evolves,
Then love changes,
And nothings solved,

The world is crying out,
There has been too much change,
For time has finally come,
To finally take on the day,

So as we push,
To save our world,
The sun still sets,
And newborns are heard.
Jessica Patenaude is from Prince Edward Island, Canada, written at age 14