<![if !vml]>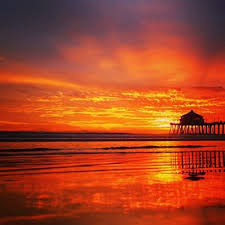 <![endif]>UNCLEJOHN.ORG<![if !vml]>
<![endif]>
<![if !vml]>

<![endif]><![if !vml]>

<![endif]><![if !vml]>

<![endif]>
LAST FLASH OF THE GRATEFUL DEAD
by Uncle John
"What I want to know
Where does the time go?"
(Robert Hunter/Jerry Garcia)
"Lord, the band kept us so busy, we forgot about the time."
(John Perry Barlow/ Bob Weir)
Time is the space between two eternities. Now, when and then, as long as, continually, momentous, indefinite, seasons, rhythmic signature are all elements of time. At this set time, from here now and on, according to the time of life, in the same time, of daily chronicles, moving forward, measured in breath, in the year of our Lord, the yardstick of modern time, passing time, long lasting time, space and time, plant and harvest time, a time to every purpose and a special time we know not of. These are times of destiny, measured and arranged and weighed in the balance, to be in time and beyond it. To be timely, just at the right time, all in good time, now on time. Moving with time, as beats in a bar, to be in the moment to moment, to be here now.
We live in the green zone, red times and blue time, black and white a colorful time, with a touch of grey tempo. The fruit of our labor is a gift. When we look in that perspective, glance onward and upward, we see the harvest unfolding within time.
We know different minds observe and consider the same facts with different perceptions and disposition and tone, and as we reflect on the patterns of diversity that compose the web of life, we treasure that our faculties are many, our experiences are varied. As we look at the mystery and meaning of life, we find purpose, beauty to admire, work to do, good times to participate in.
A thousand years from now the earth will be here and they'll be listening to the eternal Grateful Dead.
Out of the ashes of the time of the Grateful Dead is their legacy of music that are like old grapes come further so we can taste the best wine. Decades become centuries and turn into the millennium, but here and now we gather to enjoy this further transition, a space between eternity and a timeless place.
Trey Anastasio is at his first A.A. meeting in upstate New York and sits down next to Jason who is wearing a Phil & Friends T-shirt. "Cool shirt, man," Trey says to him. "I hate Phish", Jason answers and Trey laughs. "No, man I really like your music. I just don't care for Phish,"Jason adds. Trey has a positive impact on Jason and many of the recovering addicts he's in rehabilitation with. "He's sober", Jason says. "He's kind and generous towards all of us overcoming drug addictions, and anytime there's a concert in Albany or Saratoga Trey gives out free tickets to so many of us, the good seats too. Trey represents the transformation of the Grateful Dead. He is where he is because of his talent, his extraordinary ability to jam and learn, and adds to the intuitive connection with the band members on stage. He's not a "Jerry Clone" but he's truly part of the heart of the Grateful Dead in the here and now. He belongs to the non-profit National Association of Drug Court Professionals who work within the system to "empower drug-using people to change their lives".
"Goin' Down The Road Feelin' Bad" Trey jams and sings onstage with Phil Lesh at Terrapin Crossroads. I watch Trey learning from Grahame Lesh and inventing his own orchestral arrangement in the process and segueing into an instrumental "And We Bid You Goodnight" that totally fits.
Woody Guthrie wrote about this song in his book "Seeds Of Man": From a "windy road I could hear Papa and Eddie back in their tent house laughing and singing some fast-made words to one of the oldest of songs, one that Jeff made his fiddle ring to ten thousand times over and over:
Well, I'm a-goin' down this road a-feelin bad,
Yes, I'm a goin' down this road a-feelin' bad,
And I'm a-goin' down this road a-feelin bad, bad, bad,
And I ain't a gonna be treated thissa way."
It reminds me of a vision I had of Jerry Garcia at a Furthur concert. It wasn't drug-induced, wasn't a ghost, but clearly his spirit speaking and telling me I am in his dream, while the band is playin' "Goin' Down The Road Feelin' Bad".
to be continued

<![if !vml]>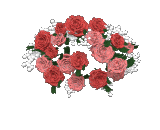 <![endif]>
Afterglow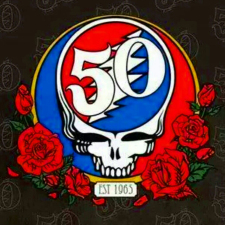 GRATEFul dead


TWO SHOWS
sANTA CLARA, CALIFORNIA, jUNE 27-28

GRATEFul dead
announce
one more saturday night!
<![if !vml]>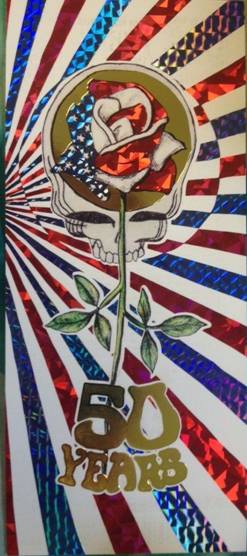 <![endif]>
last Three
Blue Moon Month, Independence weekend, Chicago
.com
<![if !vml]>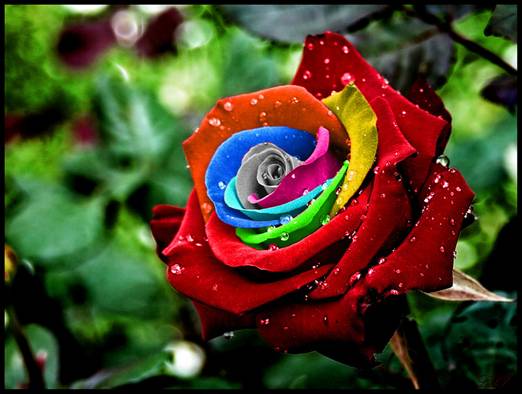 <![endif]>
<![if !vml]>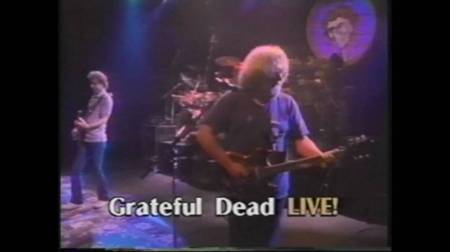 <![endif]>
---
---
<![if !vml]>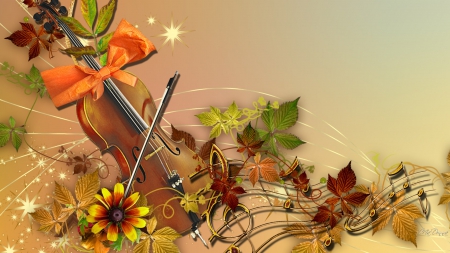 <![endif]>
"Where do I stand spiritually?
Oh God!!! (with laughter)
Somewhere between Jesus and the Devil."
--JERRY GARCIA
<![if !vml]>

<![endif]>
"Keep knockin' on heaven's door and God will lift you up." --Bob Dylan
<![if !vml]>

<![endif]>
Summer Southern Europe City Song Tour
Play at the beginning of each leg of Bob Dylan's NeverEnding Tour &
choose songs Bob will play in his set list at each show on the tour.
<![if !vml]>

<![endif]>
SPIRIT OF GARCIA
<![if !vml]>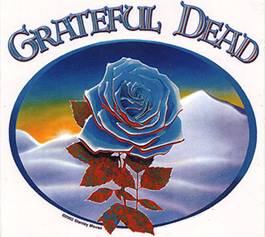 <![endif]>
There is a rapport between Jerry Garcia, and the musicians playing with him, and with their audience, that few other musicians share. A density of thought, richness of feeling, the eloquence of Robert Hunter's lyrics and the power in the air created by the crispy sound of Garcia's guitar – it literally crackles, snaps and pops at times. The way he paces the music & kicks! His delicate fingertips touches our hearts, minds and ears. Sometimes the pace is slow, other times the sound seems to float, luxuriously bathing us in ecstasy and excitement, transforming our consciousness like a pebble rolling down a hill, or bells ringing with the choir singing, and he smiles at us while playing his soft musical prayer, and rocks us with vibrations giving us a warm and unifying feeling. There's magic there and we're full of energy and all ears. We reach for the sky top as he mimics life, visualizing flourishing patterns, as his fingers fret like a skateboard up and down the guitar, bringing a harvest of music, like an artist taking abstract concepts to fill a canvas and create a picture. The crowd is always eager for new visions of ancient ideas & homespun wisdom, miniscule notes and giant sounds cresting and ebbing like the tides. Spontaneous motion fills the once cold barren space with warmth and direction. The band massages our senses and stimulates our imagination. The sea of faces listen in telepathic rapport and move in synchronicity. Distinguished and dignified, there is a blend and common bond of the simple & grand listening to the music of Jerry Garcia playin' in the band.
<![if !vml]>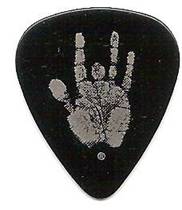 <![endif]>
Guitar sound blowing in the wind
Darkness falls when the spark of day begins
Rise to where you can shine like a moment
How do you know what is heaven sent
Spirit of a bird flying free in the sky
Rainbow colors paint the storm mind's eye
When healing comes sudden and quick
God's hand's on the weather dirt straw and brick
A cupful of rain brings better days round the bend
Gonna start anew when we reach for the end
---
---
---
Uncle John's Notes
As the Grateful Dead celebrate their Golden Jubilee, I will share what some of their songs mean to me historically, spiritually, personally
to be published @ DEADPATCH.com opening soon
---
---
MIDNIGHT NORTH
Stayin' Single, Drinkin' Doubles
DIGITAL EP :BANDCAMP
End of the Night

CD by MIDNIGHT NORTH Grahame Lesh & Friends NOW available in vinyl

This band provides a breath of fresh country air in the starlit sky. i've heard grahame lesh perform "san Francisco Rain" before at terrapin crossroads and it has an instant hit feel to it. what is so rerfreshing about this band are the vocals of elliott peck. she has a dynamic voice giving the band a genuine countrified sound. she plays guitar, keyboards and has deep musical pipes, one of the best vocalists in a pool of great ones. check out this band midnight north with talented musicians Grahame Lesh, Elliott Peck, Connor Jon o'sullivan and eric saar.
GIVE THEM A LISTEN!
Midnight Sun
Northern Lights
---
SINGING IN THE BAND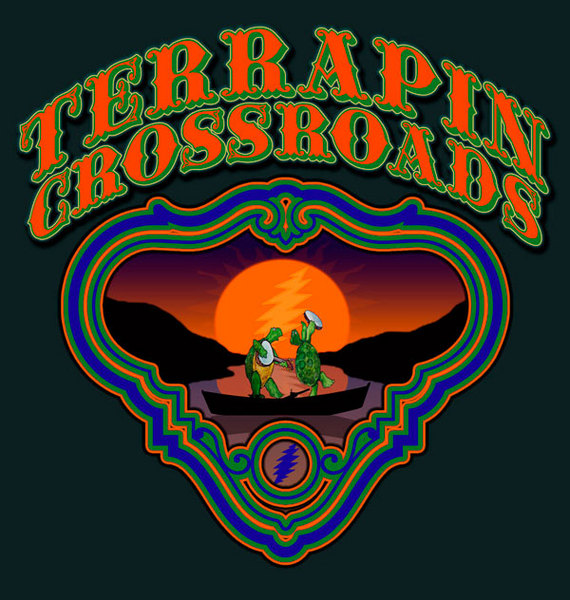 At the live music karaoke with Phil Lesh, Grahame Lesh, Ross James, Scott Padden & Alex Koford playin' in the band is on a new stage in the Terrapin Crossroads bar. I open the show with "When I Paint My Masterpiece", inspired to do The Band's version by the recent show in the Grate Room with Amy Helm, and add in the Grateful Dead echo at the end. All day I practice going on a date "with a girl from Greece" but it comes out "Boticelli's niece". Boticelli is an artist whose work I recently been studying. I also notice some of the better art work that I've seen is by musicians who play multiple instruments with excellent dexterity, and include Jason Crosby and Jackie Greene. Bob Dylan has become a prolific artist with great talent. Phil Lesh sets me at ease on stage. His presence is so natural to the setting, and his sound is what we been seeking to hear, and Phil makes us feel like we're in his living room.
At the Terrapin Crossroads, Rick follows with "Ramblin' Man". He is an excellent singer. He sang here many decades ago, before The Seafood Peddler, when the place was "Dominic's". The band played Nat King Cole, Frank Sinatra, and jazz songs in the back corner of the room where the end of the bar is. Dominic Murphy first set anchor here in this canal in San Rafael in 1864. I don't know the history but it's always been a watering hole here for locals and travelers, known for its fine dining and musical atmosphere. Tonight's "Fire On The Mountain" fits in here perfectly. Danny knows these songs and I watch the smile on Phil Lesh as he plays "Box Of Rain" while Danny sings.
As the tide rises the music reckons the ship's direction and the wind carries the sound with picture thoughts and inspiration. The music tonight is lively rock 'n roll with covers by the Rolling Stones, an excellent rendition of Johnny Cash's "Big River", and a dark, traditional, well done version of the southern "Deep Elem Blues", first covered by Jerry Garcia and David Nelson at the College of San Mateo in 1962. Jerry says it is a song about Deep Elem Street, where you go if you want cocaine. The closing song "All Around This World" reckons it's been a long and fun night.
Several of the Karaoke Night regulars are here and their act improves with each performance. Brian P. does a credible Van Morrison with "Brown Eyed Girl", and pictures him too with his hat and mike in hand. My favorite are the Grateful Dead cover songs. The music is genuine. When I listen to the poetry of Robert Hunter, I hear the music of Jerry Garcia, like looking at a painting inspiring the creative. Several musicians are watching the show here tonight including Jason Crosby, Pete Lavezzoli, and vocalist Emily Sunderland. Ted performs the Grateful Dead's Señor with lyrical precision. Around the corner from this place is Front Street where the Grateful Dead recorded and rehearsed with Bob Dylan, and Dylan, who wrote the song Señor, sang his version and then Jerry Garcia sang his version too. When Phil was reminiscing through the old Front Street neighborhood with his wife Jill, they found this place, bought it and created Terrapin Crossroads.
What truly inspires me to do "When I Paint My Masterpiece" is Jerry Garcia, who is who he is because of his rare talents an an artist and musician. His old drawings, and later, paintings, inspire me just as his songs move us brightly, giving us hope and motivation. The Band's version of this song has me reminiscing through children's art work, nieces with art talent, a museum visit this spring to see Georgia O'Keefe's paintings, and the occasional doodles I find in a notebook, and the connection between art and music; and specifically the presentation a fortnight before of Amy Helm joining Phil Lesh, Grahame Lesh, Alex Koford to sing in unison, with perfect harmony vocals, to the Grateful Dead's sweet song "Attics Of My Life" that closes the show that night. What is truly amazing is that all the cell phones are shut off in the entire place. Maybe it's a magnetic storm or the audience is truly as captivated as they seem. No sounds of thumbs texting. Not a voice talking any words, or making any moving sounds throughout the Grate Room! All that can be heard are these four voices and the guitar of Ross James. I truly appreciate the depth of Ross' musical accomplishment, playing solo perfectly, every note in harmony, every chord and vocal in unity, it is truly a unique moment in our generation. At the onset of a sound, the shhh is so low one could barely make out the whisper. No one breaks the quiet in this audience, these moments of peace, reckon' it's as good as it gets, pictures a musical masterpiece, inspiring me to sing this song with this band.
Uncle John
@ Terrapin Crossroads with Terrapin Family Band
Liv
e video recordings - MUSIC.VC - Music Videos Channel
<![if !vml]>

<![endif]>
Restaurant & Music Calendar & Tickets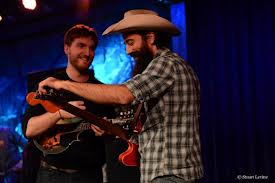 Phil Lesh's Terrapin Crossroads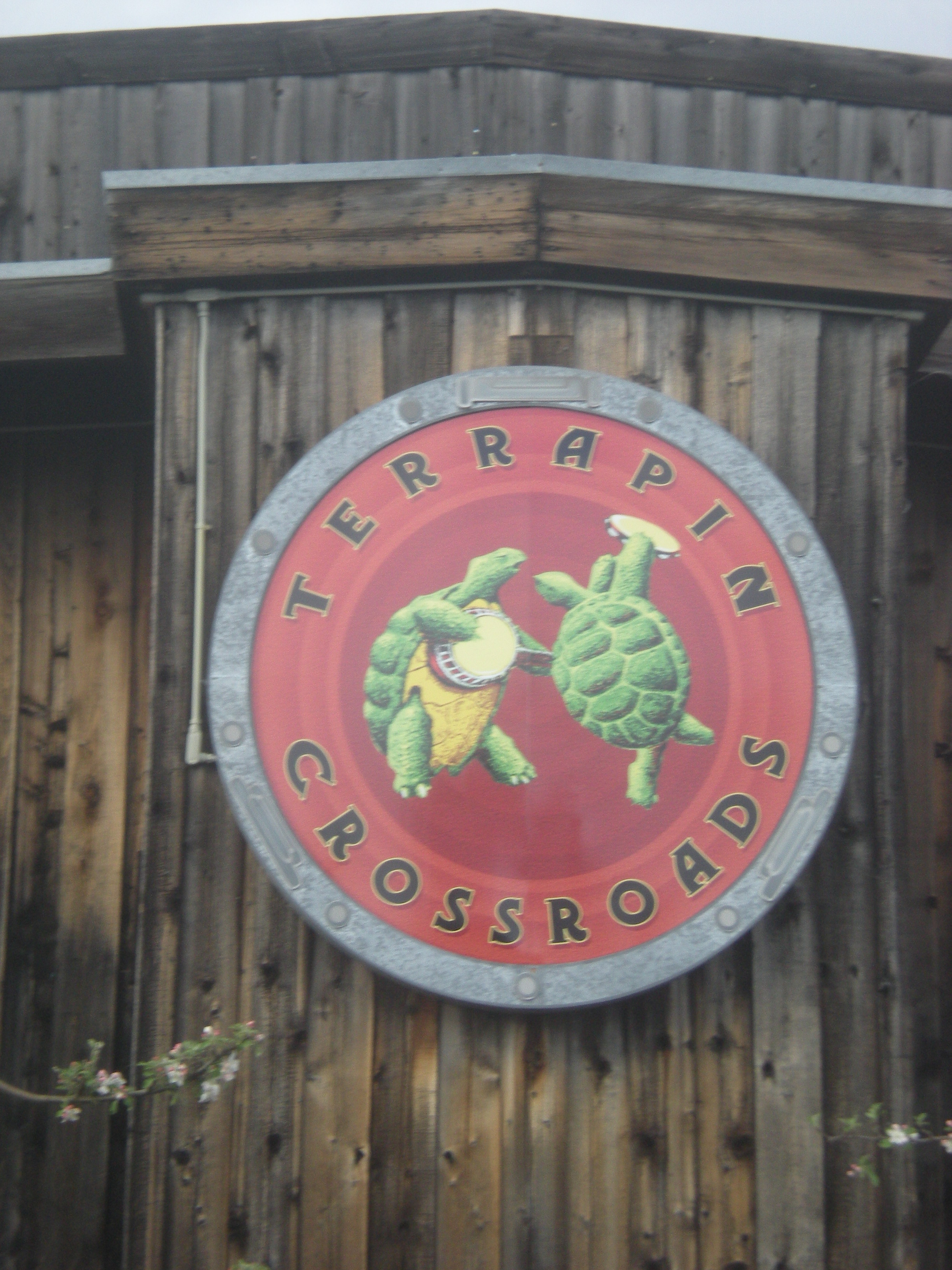 Counting Stars By Candlelight
The darkness of the hour brings us to the moment of the dawn of Terrapin. On Sunday there is a "ring of fire", a solar eclipse of a new moon blocking the sun. Phil Lesh & friends gather together at Terrapin Crossroads for a night of free music. On Tuesday, there is a rare blackout in northern San Rafael, that is a Godsend to me and others to attend this night of free music. Patrons listen, artists draw, and workers are in sync, while the musicians, Phil Lesh, John Kadlecik and Jon Graboff are lifting the spirit of everyone in this great atmosphere. The night begins with a wine tasting. Around 9pm Phil & Company are playing in the bar and singing together on tunes we all find familiar. How sweet it is!
They decide to play another night for free. I am driving through San Rafael listening to "Dark Star" and as soon as I reach the parking lot all the lights go out. It is an area-wide power blackout. I go inside as more candles are being lit. People wait patiently, and the crowd, as usual, is talkative. Someone mentions the crescent moon and bright star and I head out back to see. It's a brilliant sky and there is a crescent moon in the northwest and a bright planet surrounded by the dim stars of dusk. To my left are glass windows looking into the Terrapin Crossroads dining room where there is a grand assortment of candlelit lights and to my right is the canal below the Yacht Club where the water is rippling. There is the din of the crowd inside but Terrapin Station the song comes to mind and I sing here quietly,
"Inspiration move me brightly
Light the song with sense and color
Hold away despair
More than this I will not ask
Faced with mysteries dark and vast
Statements just seem vain at last
Some rise some fall some climb to get to Terrapin
Counting stars by candlelight
All are dim but one is bright
The spiral light of Venus
Rising first and shining best
From the northwest corner
Of a brand new crescent moon
Crickets and cicadas sing
A rare and differ'nt tune
Terrapin Station
In the shadow of the moon
Terrapin station
And I know we'll be there soon
Terrapin - I can't figure out
Terrapin - if it's an end or the beginning
Terrapin - but the train's got its brakes on
and the whistle is screaming - Terrapin"
Standing in the reflection of the candlelight's glow, Jill Lesh passes by me outdoors while I'm still eyeing the moon and listening to the ripple in the water. What a place this is!
The power outage continues and the electric instruments and microphones are replaced with stools and acoustic guitars and a whole lot of big candles. As Venus sets in the sky the musicians take the stage. They are facing the unique challenge of singing in a garrulous crowd with the hope to be heard. People respond from their hearts and someone exclaims "Just when we thought it couldn't get better, we get a candlelit acoustic performance." How blessed we are. As Phil tunes up, the crowd quiets down and he encourages them to keep up their banter. "I haven't started yet" he shouts. When they do begin there's clarity in the darkness.
Picking their acoustic guitars and using their voices as instruments they give us a very special night. It is a quiet audience loving every minute here, and often joining in the chorus sing-along. The culmination of this seventy minute set is an incredible acoustic version of Bob Dylan's "Visions of Johanna" a song he wrote the night of the great Northeastern blackout in November of 1965, that I remember. Dylan, at the Chelsea Hotel with his pregnant wife, describes the events of that night he calls "the great freeze-out" in his gifted poetic way. Jill sits on the stairway listening to Phil play, Jon hum and John sing "Visions of Johanna" with conviction in the passion of what's happening now.
"Ain't it just like the night to play tricks when you're tryin' to be so quiet?
We sit here stranded, though we're all doin' our best to deny it……"
The crowd reacts when he sings:
"The ghost of electricity howls in the bones of her face
Where these visions of Johanna have now taken my place."
John K. is like a genius who sparks, the way he plays his guitar mirroring the candlelight's reflections, his angelic voice and sure-fire sound. JG plays great Johnny Cash and I love that we love the same songs. Phil is healthy, intuitive, full of the unexpected, without anticipation, filling the void of spaces and empty nests with a timely prepared spontaneous tune lighting our hearts in the darkness with the sunshine of his love.
---
---