CLUES TO OUR EXISTENCE
Songs by Uncle John
Spanish translation by Tania Carrasco
*M
usic by Uncle John
Mystery Rivers*
Sing You A Sweet Song Now Momma*
Poker Face*
Showdown*
The Lover
Let The Good Times Be *
Clues to Our Existence: Part 1 Metamorphosis*
Clues to our Existence: Part 2 Butterfly*
Hello to My Heart*
Home Sweet River
Peace to All Who Enter Here
Wedding Band*
The Fool´s Journey
Me & Casey McAllister*
Gambling Man
Singing In The Band
Dune*
The Moon
The Awakening Sun
The Journey=
The Dancer
Sunrise Lady*
The Hunter*
Twenty-two Roses+
=live reading@ Sweetwater Music Hall, Mill Valley, California, October 21, 2019
I wrote these songs in the 1970´s, all of them inspired by the Grateful Dead, except for "Dune", an interpretation of science fiction writer Frank Herbert´s book, Dune.
I am not a musician because I don´t have the ear for music. Whenever I been on stage with a guitar I had to rely on other musicians to tune it for me. Even with the new tuning devices, I still can´t get it consistently precise. I was fortunate to have professional vocal lessons that enable me to be a singer.
These 24 lyrics (light editing of the originals) will be published this year. The songs listed with an asterisk * are the songs I wrote music to and hoping to record these songs. I was inspired to learn the guitar by Chuck Berry. Back then, I saw him at the Golden Gate Racetrack in Albany California one afternoon and this simple man who travelled with a guitar, and relied on local high school musicians to be his backing band wherever he showed up, showed me what was possible. I learned to play "Promised Land". The chords in his songs were easy to learn and the Grateful Dead added some of his songs to their repertoire. This encouraged me to write music to my poetry and lyrics. The arrangement+ for "Twenty-two Roses" is with Bob Weir.
--Uncle John, 3/15/21
<![if !vml]>

<![endif]><![if !vml]>

<![endif]><![if !vml]>

<![endif]>
Hello to my Heart
Lyrics & Music by Uncle John

The movement of the wind
Turn on the night lights
The stars in the sky shine
In sight of the sights

Do you know that time is waiting to become eternity
To see you as happy as you can be
Doing what I can
For you when you are kind
Through all the changes in our mind
Thanks for sharing the time

Playing and bells ringing
Dancing and singing
You know who the Master is
I'm just a working man
Together through our work and laughter
We've been chasing the promised land

Now that we are family
With a vision of liberty
I say to you
Hello to my heart
Goodbye to all the misery

The prophesied time to come
For the troubadour of change
Makes its way around now
This world sure seems strange
The circle is complete
Back on the road
Across the great bridge
Like a boomerang coming home

With calm and patience and strength of all we are
I'm just a season to remember
And a long dream about a star
With a love song and a daydream
Vision of the Guardian of the Planet
And the source of our soul
Our life turns
The new world sung
And love
the masterpiece in the universe´s role

Dawn inside
Take me to your golden land
Put your mind in my hand
Look into your heart child and understand
Now that we are family
With a vision of liberty
I say to you
Hello to my heart
Goodbye to all the misery
Mystery Rivers
Late one night in Palo Alto, California, after a Jerry Garcia Band show, most of the people had left, and Jerry turns to me and asks me to play him a song.
I played this song that I wrote
When moondrops that come from remembering
you looking into my eyes
When you come around again
to sing like a bluebird flies
When I walk beside your footsteps
that come from heaven by the sea
Playing on the promised guitar
in the back hills under the trees
Like the wedding and the river
The love that it brings
Telepathy on the ridge and bridge
and the light in your eyes when you sing
to be continued
Me & Casey McAllister
Lyrics & Music by Uncle John
Back when the time
That the wheel stood at ten
Me & Casey McAllister
Were brothers from the pen
Now Casey was a good man
Even though he had done time
Even when they treated him badly
He was always kind
Me & Casey would often dream
That there would come a time
When we could live like children
& let everything be so fine
We were playing in the sand
& running under the moon
His momma calls out to him
Said son be home soon
He said now hey momma
He said momma please listen
If I don't watch my step
I'm gonna end up back in prison
Now this was two years ago
In the town of Ontario
When I jumped over the fence
And ran on down the road
And ran back into Casey
Who says listen here you bird
You might have jumped over the fence
But you can't jump off the world
And we'd go & gather roses
By the cemetery trail
Rejoicing each & every day
That we'd been out of jail
Now me & Casey were brothers
But not in the usual sense
We travelled to the mountaintop
& shared time in the pen
One day we sat down with a deck of cards
I drew the king he made
But the queen of his heart
Soon came to his aid
Casey chased that lady
All the way to Frisco bay
And he came back again
With the sun shining through the day
When we found a balance
That we know we'd never lose
We woke up with the morning
Every day was ours to choose
Now me & Casey were brothers
But not in the usual sense
We travelled to the mountaintop
& shared time in the pen
We'd go riding in our chariot
And let our hearts shine
Now Casey was a good man
Even though he had done time
The Fool´s Journey
by Uncle John
Tombstone Tombstone
I´m on my way back home
Thinking about getting stoned
Gonna plug in those old hi-fi earphones
And I want me an ice cream cone
I don´t even have a dime for the pay tellyphone
I started travelling looking for the way to be
I was trying to stop my world to see
But in a dream my hands stopped me
And the voice in the mirror said look at me
Well I tried to act so humble and meek
I mean have you ever tried to live with yourself for a week
I gave up my sleep stopped eating food
Lived in the darkness dreamed by my moods
So this story can be told
About a time when we´ll never grow old
´cause the wheel of the world been turned over I´m told
To the rainbow child with the eyes of gold
Who thinks that sunshine is the finest thing known
Suddenly dark clouds warned of a storm
And in the midst of a harvest a child is born
In a field of corn
In the distance you could hear the sound of a horn
Tombstone Tombstone
I´m on my way back home
With a stopover in Mexico
Where I ran into the Portchester Crow
Who pointed the way into the flow
Of the dance the vision and the live show
The river she´s running inside
The mountaintop is so high
He sees by the sun and feels by the moon
Coming out of his cocoon
Sitting there on a desert mountain
When it suddenly turns into a magic fountain
When you separate your reality
You can tune your living color fantasy
Tombstone Tombstone
I´m on my way back home
Through space and time
To write a poem
Like an epitaph
Or a paragraph
Travelling through the heart´s path
Tombstone Tombstone
I´m on my way back home
Thinking about getting stoned
Gonna plug in those old hi-fi earphones
And I want me an ice cream cone
I don´t even have a dime for the pay tellyphone
POKER FACE
by Uncle John
As I rode into this west Texas town
With this dancer and this clown
They were only going to spend the night
Just trying to find a way to their light
And me I´m just a desert man
A man who has lived his life in the sand
As I walked into the local saloon
Me, this ballerina and this buffoon
They sat down and ordered some whiskey
But me I just want to be
I just come here to play my cards
And if you´re willing to show yourself pard
I´m just a poker face
A man who likes to play the ace
I sat down with this fella to play some poker
The fella turned out to be a joker
So I figured oh what the heck
As I casually stacked the deck
I let him deal and he dealt me an ace
Then dealt himself a very straight face
I knew we were playing for very high stakes
So I couldn´t make any mistakes
We were only playing a single hand
Him, he was betting all of his land
Me, I was betting my life
I figured it wasn´t worth a dime
Then he dealt me an ace of spades
I figured then and there I had it made
And sure enough I had won
When he quickly reached for his gun
I drew quicker filled him with lead
Before the night was over the joker ws dead
So I said to this dancer and clown
You no longer have to wear that frown
Come with me to the land of the free
We´ll begin a new family
We´ll invite our brothers and sisters everywhere
Who are open and willing to share
To come and live with us
We´ll build a land and life of trust
Now I´m no longer a poker face
Just another member of the human race
Before I go I have to play this last ace
My heart which is your face
You´re the love of life so real
I could sing all night to you what I feel
SHOWDOWN
Lyrics & Music by Uncle John
From the edge of darkness
There is a glimmer of light
Leap for the daytime
Leave behind the night
People are afraid of getting old
Because all old people die
Have you wondered why
Time
In your heart of inspiration
Time
To stop discrimination
Time
Look inside to realize
Time
Through space and stars
And follow the weather
Time can change
Some have been waiting a lifetime for me to show my hand
Time for the showdown waiting for the band
This midnight gambler
Will become a full time rambler
Singing my heart here now for you
Coming into a deserted town
For the showdown
Yes it all comes around
After the slowdown
The sound
I look in my heart
And there you are
Your magic eyes
And dancing guitar
Our eyes are like windows and mirrors too
That can be like a star´s light of truth
The child can see
And is realized
Waiting to manifest
An inner light
For her name is wonder
Staring through you
The golden gate is open
To an inner world of ocean blue
Looking in to the eye of the sun
In order to see
Radiate beautifully
The way to do is to be
For the sea that bore me
Shall free me to be
And this gentle rider
Going to go one higher
Dreaming up a story
Of their morning glory
This began with a bird you know
Begins again here with a show
Surrounded by kind love
And a sunshine rainbow
No longer carrying a frown
I´m coming into town
Going to show up
For the showdown
I been waiting for you
Yes, waiting here for you
Like the sea of tranquil desire
Like the sun with its heart on fire
Like a rose like a rose
Coming home coming home
Like a road like a road
Leading home
SING YOU A SWEET SONG NOW MOMMA
Lyrics & Music by Uncle John
Sing you a sweet song now momma
Sing you all the way back home
Sing through the wind and the rainbows
to the desert sun and the travelling show
Came down the highway
to get ready cause it's getting late
Past waiting mystery
to the heart's gateless gate
As a humming voice is heard
Flying free as a bird
The plan is set in motion
with a sound yet not a word
Looking back to where
the circle began
Where we come all this way
sifting through grains of sand
I wake up my eyes inside one morn
to find a clean new land
Sing past the edge of darkness and night
Sing through here and follow the light
Sing you a sweet song now momma
Sing you all the way back home
Get into your dream
Open up my mind
The dead are asleep
Rise and shine on time
Now the trail has been laid
And we've pulled out the spades
Heading straight to twilight day
But in sleep I have seen
There's more to this here dream
Now do you think you know what it really means
You can't fool the river
So don't push so hard
The dead are awake
Playing the hand and not the card
Like the sea devouring the tower
Those walls of time
Like the man who changes
& learns to be kind
Like the sweet lonesome river
washing away the load
When the reaper brings the harvest
We'll be celebrating in our home
Sing you a sweet song now momma
Sing you all the way back home
Sing past the darkness & the cold
to the everlasting sun's bright glow
Sing you a sweet song now momma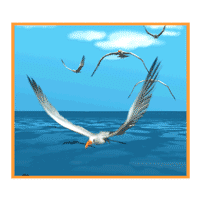 UNCLE JOHN reads
@ Sweetwater Music Hall, Mill Valley, California, October 21, 2019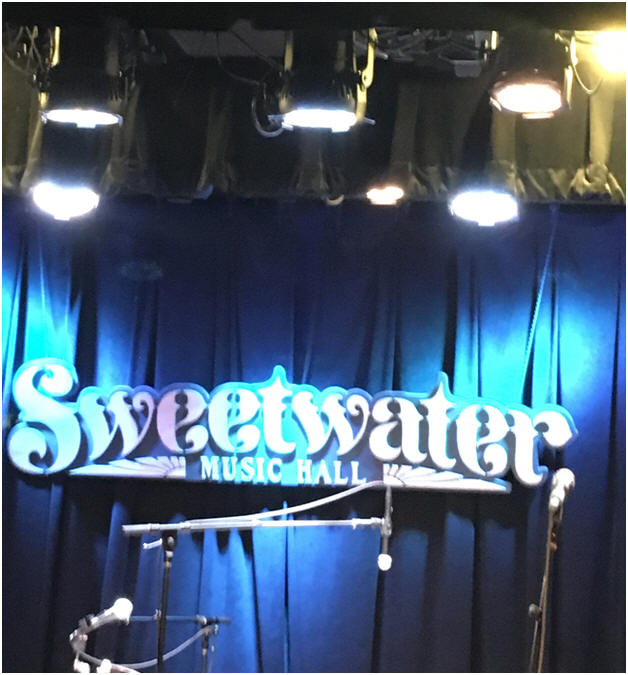 When your past becomes your path
& you come to answer what you ask
& the angels take you down to your grave
I´m not here to follow the parade
You begin to understand
That you were just a man
But to be a man is to stand in your doorway
I´m not here to judge
in a world among friends
You know the beginning from where the song ends
Your journey leads us to wake
Up in the eyes of the world
You been working here so long
To fill our hearts with song
Help us to understand our rights
From what´s wrong
I look around for you
In all the places we have been
On a mysterious winding path
The gold of sunshine shining through
seven golden rings
with seven golden powers
that makes good men immortal
Same revelation and secret
Surrounding all of you
Child of magic
With words of wonder
You stopped the world
So the blind man can see
Grateful you shall always be
We are lifted up by the spirit
To soar like an eagle high above
On the wings of the power of love
¨Sometimes the light is all shining on me
Other times I can barely see
Lately it occurs to me
What a long strange trip it´s been¨