Music Videos Channel
Click on song titles for videos
New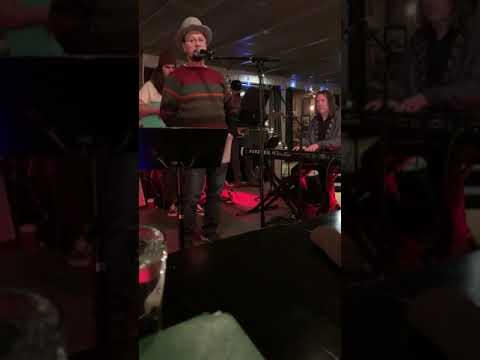 Brian P @ Terrapin Crossroads 12/26/2018
Halloween 2017 @ Terrapin Crossroads
with THE CASUAL COALITION
featuring Cmac, Dave Zirbel, Scott Guberman, Steve Adams & Danny Luehrig
Vocals, Brian P.
Uncle John sings Bob Dylan

THE JERRY GARCIA BAND - TANGLED UP IN BLUE
Live Performances & Dead Rehearsals
by Uncle John
I am in the back room with Jerry Garcia and John Kahn and just a few people late one night after a show at Sophie's, now the Keystone Palo Alto, when Jerry Garcia asks me to play him a song. I pick up the Gibson SG. "Don't plug it in, just play," Jerry says. Jerry must have known I wasn't a musician, but I can string together some chords to play a song.
The way Bob Weir vocalizes his songs plays a tremendous influence on me learning how to sing. Donna Jean is an immense inspiration as she is the standard bearer of vocal greatness. I once sang in the same choir she sang in. The most loving influence a song can bear is a mother singing to her child and I had privilege one night to hear her sing Zion to sleep when he was a baby. It was sweet pure vocal love. The Grateful Dead always bring out the best, and as Bill Graham once said, "They're the only ones who do what they do."
I chose to sing "Mystery Rivers" for Jerry, about the Garcia River in California, the Weir River in Massachusetts. and the Tennessee River in Alabama.
Mystery Rivers
by Uncle John
1st verse; 1st chorus
When moondrops that come from remembering
you looking into my eyes
When you come around again
to sing like a bluebird flies
When I walk beside your footsteps
that come from heaven by the sea
Playing on the promised guitar
in the back hills under the trees
Like the wedding in the river
and love that it brings
Telepathy on the ridge and bridge
and the light in your eyes when you sing
Somwhere in Mendocino county
Where a mystery river flows
There grows
An ancient mushroom that knows
Where the wind goes
Bob Weir asks me for a song. "Did you bring your best?" he asks, and I tap over my heart and pull out one, of a collection of twenty-two poems I wrote in a book as songs, from my inside left coat pocket, and give him "Twenty-two Roses".
It is Phil Lesh who opens the door for live karaoke and a chance to play with him onstage. Being onstage is a higher place than where the audience is, and a fun place to be, that's communicable to a dancing audience. Songs fill the air!
-to be continued-
Terrapin Crossroads Live Karaoke Night June 22, 2016
Terrapin Family Band
Ted singing Brian Lesh' song "St. Peter" @Terrapin Crossroads Live Karaoke Night
Chris sings "Ramble On Rose". Some Grateful Dead cover bands get their lyrics from the internet, which are not always accurate. The most accurate version you will find of Robert Hunter's lyrics is in his book "A Box Of Rain". Chris sings all of Hunter's lyrics precisely here, with a radiosoundwave presentation you can listen to
Uncle John & Grahame Lesh
Uncle John's Music Videos
"JerryOke"
@ Terrapin Crossroads with Terrapin Family Band
Uncle John
Uncle John
Playin' In The Band Live Karaoke with Phil Lesh & the Terrapin Family Band
BRIAN P.

We have given permission to the copyright owners to place ads on our videos.