DEADPATCH.COM
<![if !vml]>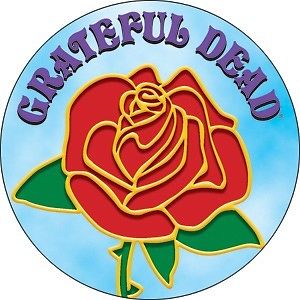 <![endif]>
As the Grateful Dead celebrate their Golden Jubilee, we share what some of their songs mean to us historically, spiritually, personally
<![if !vml]>
<![endif]>
SUGAR MAGNOLIA
<![if !vml]>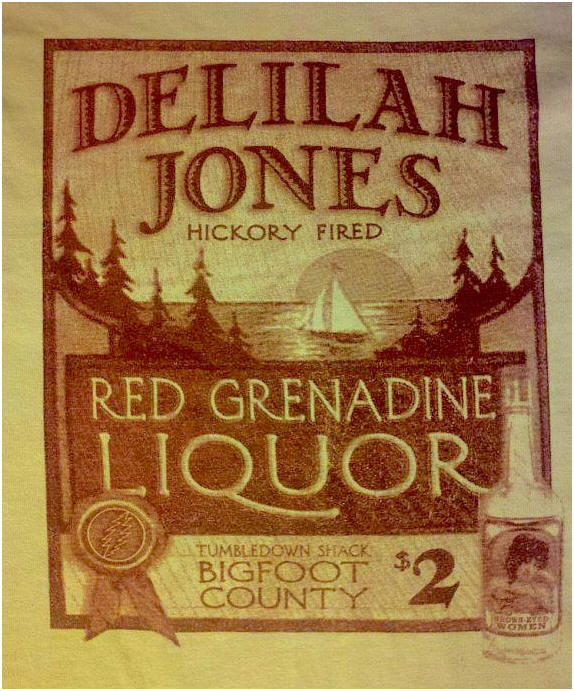 <![endif]>
She could dance a Cajun rhythm alright! The first time I see Frankie Weir is as a dancer on the old live rock 'n roll TV show, Shindig! I first meet her on the phone when she informs me Bobby is at the World Series game in Oakland. They are not married but share the same name. Frankie is a big inspiration for a song Bob wrote with Robert Hunter called "Sugar Magnolia". It's the liveliest, moist danceable song the Grateful Dead do; it's the most upbeat, inspirational, positive tune that actually has a lot of blood, sweat and tears & love poured into it. It's a sacred song about nature. It's a song that reaches into heaven. The music rocks your socks off in waves of vibration, gravity soaring, energy rising in the air and everywhere in the surrounding horizon.
It was wintertime, and I am at the King's Castle in Nevada to see Bob Weir and his band play. It's a critical, crucial, worrisome night for Bob, because of something that happened to Frankie. I'm not going to discuss or write about his private life, but most musicians would have cancelled and rescheduled their gig. Bob played his heart out that night. In between songs he would look for his piece of paper, and check to see what the next song on the set list is. Anytime the Grateful Dead were in a crisis they would cling to their music that would elevate and massage their senses, alleviate them from the burden of their thoughts, and keep their focus, to help them through the changes, and bring refuge from a stressful situation. It is one of the best shows he ever put on. He did three encores that night, most memorable, "'Round And 'Round", "One More Saturday Night" and "Sugar Magnolia". We were snowed in and no one could leave the next day. We went to the local pizza parlor and Bob Weir is singing here.
Sugar Magnolia" is Bill Graham's favorite Grateful Dead song and for many years played an instrumental part in the opening of each new year with that song, playing different characters each year, riding or flying through the air, greeting us as "Uncle Sam" or "Father Time", ringing that bluebell.
Bill Graham is the producer of each of these shows and plays a part reminiscent of Martin Scorsese, who appears as a character in many of the movies he directs: as Goodley, the manager of Birdland in the jazz film Round Midnight; as a television director in The King of Comedy, as a stagehand in Raging Bull, as a passenger in Taxi Driver, as a patron at the diner in Alice Doesn't Live Here Anymore, as a portrait photographer in The Age Of Innocence, as a client in a brothel in Boxcar Bertha, as the interviewer in The Last Waltz. He is producing a documentary for the Grateful Dead's fiftieth anniversary celebration.
Opening chords set the stage for Sugar Magnolia, blossoms blooming, as we empty our minds to open our ears, and hearts to listen, and dance in spring, or summer, winter or fall, y'all at peace, high air, rushes rollin', drop of morning dew, ultraviolet rays, shortest on the musical light spectrum, dawn awakens, walk in the sunshine rising over the seaside, standing on a mountain waitin' for the moonset day rise, in the wings alive, flyin' above the dance, spinnin' in the best air with a wave and a flare, humming the tune until the bells all a-ring and the band comes together to sing & we're dancing in air!
GOING DOWN THE ROAD
by Uncle John
"Well, the death of life, then come the resurrection."
--Bob Dylan "Saving Grace"
Woody Guthrie writes in "Seeds Of Man", from a "windy road I could hear Papa and Eddie back in their tent house laughing and singing some fast-made words to one of the oldest of songs, one that Jeff made his fiddle ring to ten thousand times over and over: I'm a-goin' where the gold mines grow on trees, Lord, Lord, Rollin' down where the gold mines grow on trees, I'm a-driftin' down where the gold mines grows on trees, trees, trees, And I ain't gonna be treated thissa way."
I was at a Furthur concert @ Bill Graham Civic Center in San Francisco in 2010. There are times I feel the presence of Jerry Garcia but tonight is different. He's really here, in spirit. Furthur is a unique band that resembles the Grateful Dead, moving forward, grateful ahead. Jerry shows up saying "I'm not a ghost." I am in his dream and he says only things Jerry could say, old and in the way he is. It's like a vision, not drug-induced, but a spirit, and I ask Jerry, "How do the Dead get to Heaven?" The Bill Graham Civic Auditorium is full of a smoky cloud and Jerry and I are suddenly in a desert while I can hear Furthur playin' "Goin' Down The Road Feelin' Bad" in the background. I see a cactus that resembles a sewing needle. Jerry takes out a pack of Camels, lights one, and blows smoke through the eye of the cactus needle, and we follow the smoke into the concert hall where Jerry shows me the first of seven keys.
Jerry Garcia shows me a piano, and tickling the keys is Tom Constanten. Jerry shows me a scene from Tom's play "Tarot" performed in New York City in 1970. It's the climax of the play where the dead rise from the dead and it's an amazing scene when the stage opens and rises from the floor amid trumpets triumphant, fingers dancing on ivory keys, and there´s Jerry playing this heavenly guitar sound!
We turn and there's Pigpen at his organ and Jerry takes me to a night in Berkeley a few days after Ron McKernan died. Jerry is sitting playing banjo and I am standing off the stage right next to him. I remember this. He takes off his glasses. "I recall you had dark eyes." he says to me. I was so focused on looking into his eyes it didn't occur to me he was also looking into mine. I was at a low point in my life. I didn't drink, or smoke or do any drugs that night. I was down and depressed, recovering, rehabilitating myself, when Jerry, with his eyes of forgiveness and love, let me look into his soul. The deeper I looked into Jerry's eyes I could see the universe, constellations and stars, like what you see through the Hubble telescope only more amazing, a unique experience. He really had twinkle in his eyes. There was no sadness in Jerry about where PigPen is. There is a communion of souls here. Pigpen is blowing on the harp, even now as Furthur is singing, "Goin' where the water tastes like wine, Well, I'm goin' where the water tastes like wine, Yes, I'm goin' where the water tastes like wine, Don't wanna be treated thissa way."
-to be continued-