SPACE WEATHER REPORT
<![if !vml]>
<![endif]><![if !vml]>
<![endif]><![if !vml]>
<![endif]>
BLUES IN THE DAYLIGHT
MONDAYS:
1 - 3 PM Pacific Coast Time Listen here
Tune in next Monday at 1pm PacificTime.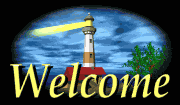 toSPECIAL
PERMISSION
World Wide Internet Web

PUBLISHING COMPANy
0001234.com
We return to publishing on this site the week of May 22
February, 2016
MOST VISITED WEBPAGES:
1.
Bookface.org

2.
DeadLive.com
3. SUN.cn.com
5. SPA-C-E.com
6. Whatever.im
7.
UncleJohn.org
8. 20-16.com
9. Music.aero
10. E.co.gy
SpecialPermission.com had visitors from 124 countries in January & from 115 countries in February
STREAMING to outer space:
Satellite 1: 9 hits from Satellite 2: 24 hits
November 2015
MOST VISITED WEBPAGES:
1. DeadLive.com
2.
Bookface.org
3. E.co.gy
4.
Whatever.im
6.
Narrowgate.cc
7.
1stSounds.com
9.
Spa-c-e.com
10. Earth-Sun.com
Special Permission has 35 websites
SpecialPermission.com visitors in November from 132 countries
1. United States 2. Brazil 3. China 4. Great Britain 5. France 6. Russian Federation 7. Italy 8. India 9. Canada 10. Portugal
STREAMING INTO outer space:
30 hits from 2 satellites
<![if !vml]>
<![endif]>
Voyages of Discovery
Heart of Pluto
<![if !vml]>
<![endif]>
July 14, 2015 first close-up photo of PLUTO, courtesy of NASA
SPA-C-E.COM<![if !vml]>
<![endif]>
<![if !vml]>
<![endif]><![if !vml]>
<![endif]>
Destination: Interstellar Space
Voyager 1 and 2 are presently in the "Heliosheath", the outermost layer of the heliosphere where the solar wind is slowed by the pressure of interstellar gas,
and they are traveling at about 135,000 miles per hour! Voyager 1 is 11 billion miles from earth and approaching the "Heliopause" and about to leave our solar system to voyage into interstellar space.
As the ship sails ahead a bow shock spreads around the vessel as it enters the frontier into new space. The earth will continue to receive signals for about another dozen years.
Both vessels carry a greeting for any intelligent extraterrestrial life, on a golden phonograph record with sounds and images of Earth, including Chuck Berry singing "Johnny B. Goode".
It has a shelf life of over 4 billion years.
<![if !vml]>
<![endif]>THE GOLDEN RECORD<![if !vml]>
<![endif]>
<![if !vml]>
<![endif]>
Photos, courtesy of NASA
<![if !vml]>
<![endif]>
<![if !vml]>
<![endif]>
FIRST SOUNDS FROM INTERSTELLAR SPACE:
"Resonate - Sing & Vibrate like a bell"
com
<![if !vml]>
<![endif]>
---
<![if !vml]>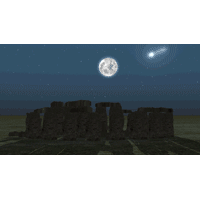 <![endif]>
UNCLE JOHN'S BLOG @ http://www.air.bz
---
POETRY
<![if !vml]>
<![endif]>
---
Lesson 7 - EZEKIEL 37:1-14
---
---
ECOLOGY
---
1<![if !vml]>

<![endif]><![if !vml]>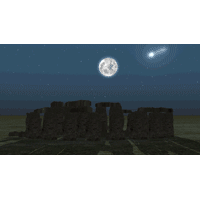 <![endif]><![if !vml]>

<![endif]><![if !vml]>
<![endif]>
<![if !vml]>
<![endif]>
---
SPECIAL PERMISSION
Post Office Box 1524
San anselmo, CA. 94979
open since August 1, 2002
ALL MATERIAL IN THIS WEB SITE PROTECTED BY:
THE DIGITAL MILLENNIUM COPYRIGHT ACT,
THE COPYRIGHT LAW OF THE U.S.A.
AND BY INTERNATIONAL TREATY PROVISIONS.
ALL RIGHTS RESERVED.
© 2016 SPECIAL PERMISSION